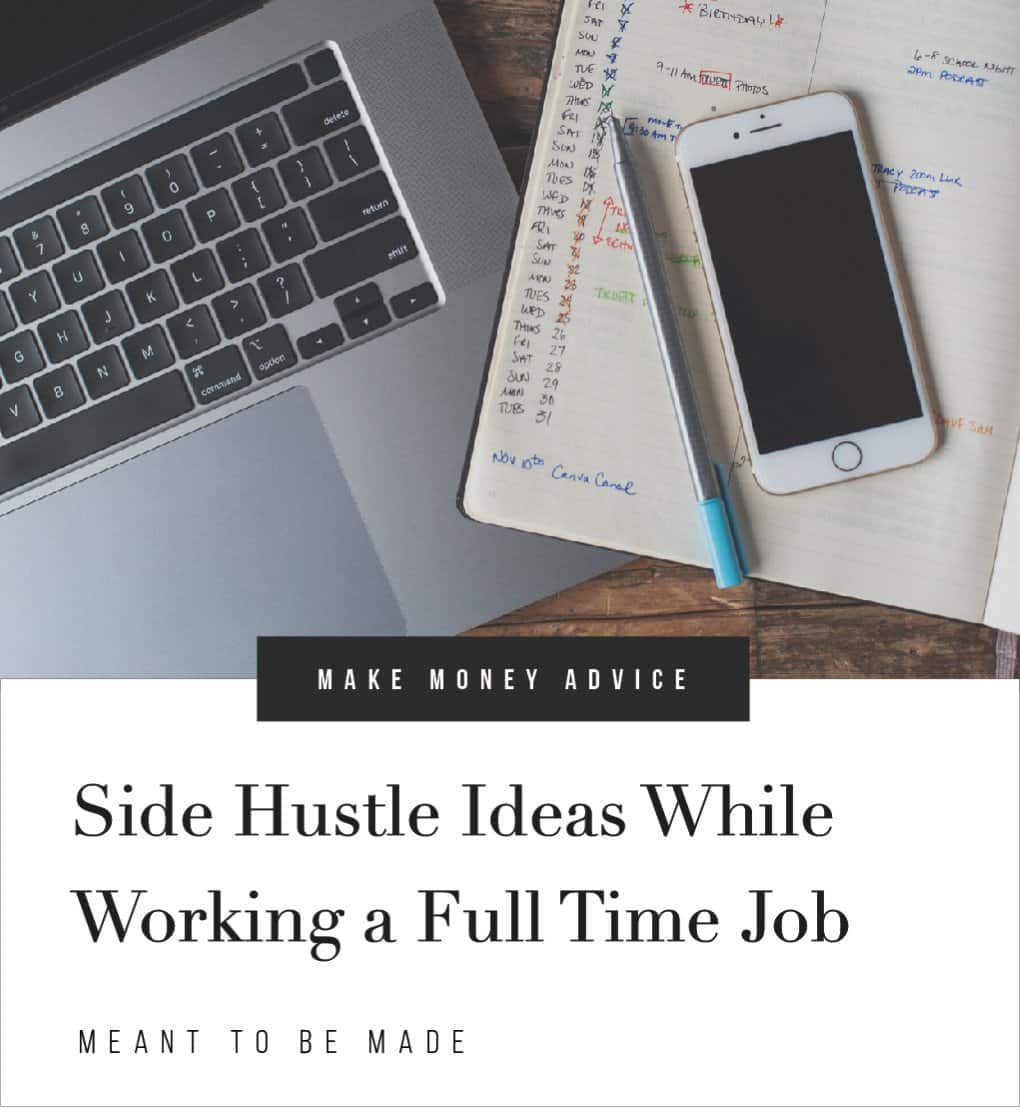 So you're looking for side hustle ideas to do alongside your job? Well, we have a few ideas here for you. People start side hustles for many different reasons whether that's to earn extra income while working their job or whether they are looking to start a side hustle to replace their job. Our list gives you options for both.
Start a Blog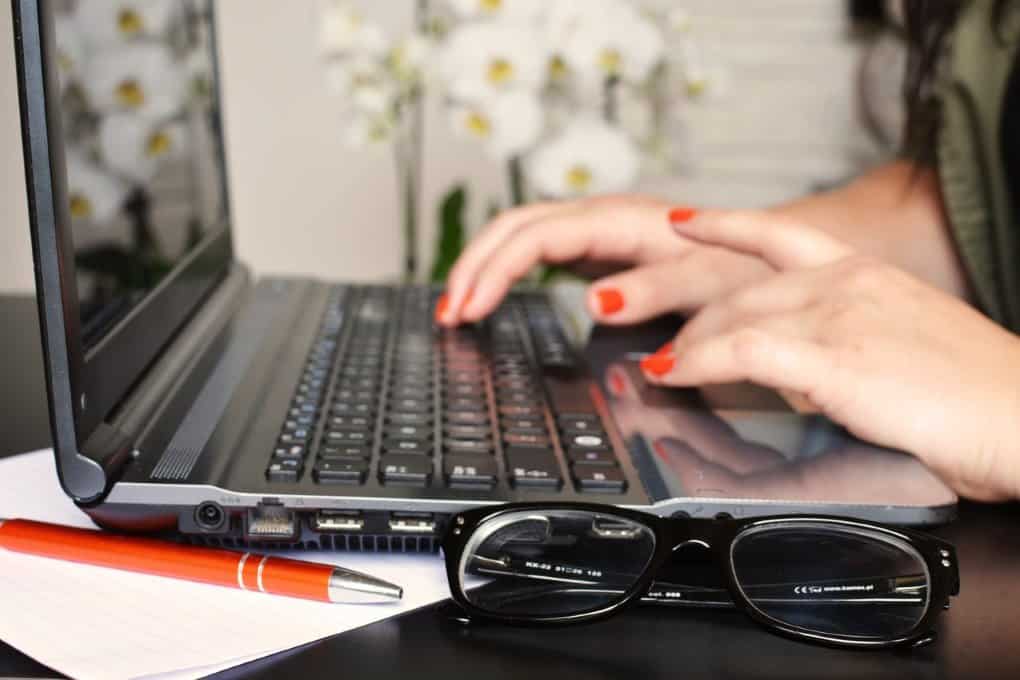 Most people think that blogging isn't a viable way of making serious income. Sure, there are bloggers out there making massive amounts of money, but the majority of them just make a few dollars here and there.
However, blogging is always evolving and so are our interests. So there are lots of topics to write about and more ways than ever to monetize our blogs. In fact, many bloggers are learning the skills that help them turn an average money-making blog into a six-figure business. We go from a blog that shows some Google ads to a blog that also shows sponsored posts, affiliate marketing, sells products such as courses and ebooks and so much more.
Out of the many side hustle business ideas that we talk about here, starting a blog is one of the easiest and potentially one of the best income sources you can make for yourself. With minimal investment (you can start a blog for just $2.70 per month) and 30 minutes or so of your time, you can start a blog quickly and easily.
When you have a blog it's a case of focusing on a niche topic, creating content and doing a little promoting on social media (Pinterest is the killer secret), you can soon be making an income from the various ways to monetize a blog. It's what we've done and we only wish we did it sooner!
To get started with your own blog, follow our step by step guide on how to start a blog and you'll have your own blog up and running in no time!
Graphic Design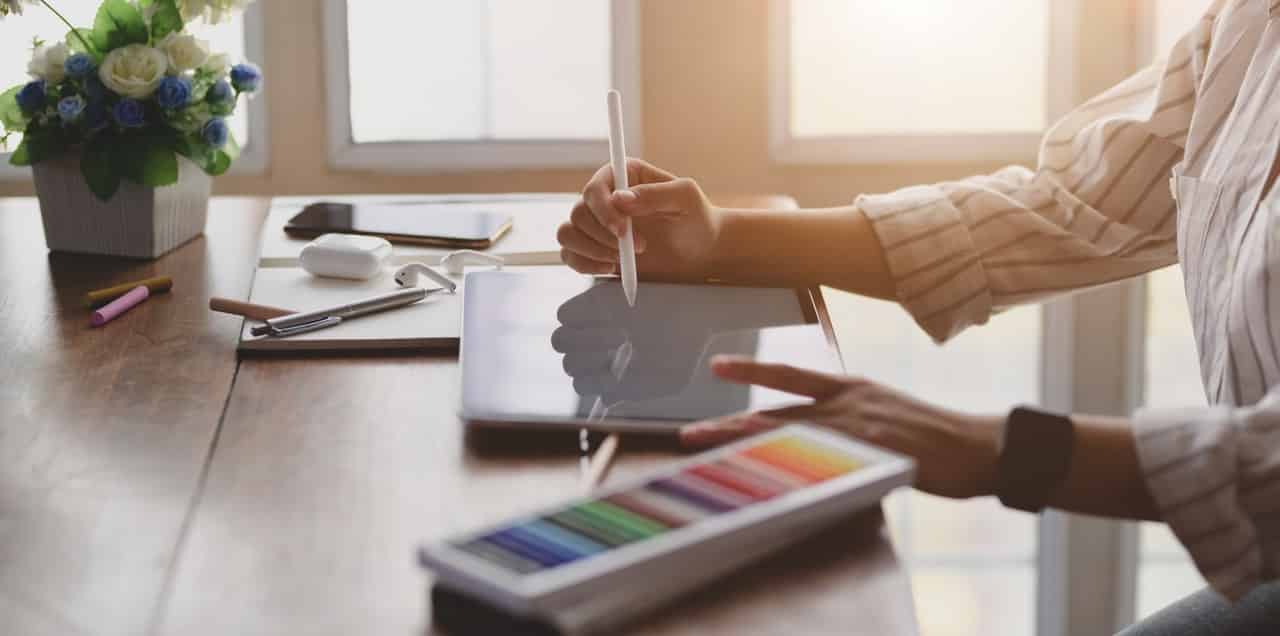 You don't have to be a graphic designer to make money from designing graphics. Although it would help to have the experience you can certainly start making graphics that are worth selling with just some practice, some youtube videos and some easy to use tools.
Tools like Canva, Stencil and Visme make it very easy to quickly create designs that are professional looking with really minimal effort.
You can then offer your services on sites like Fiverr which can help bring in some good income and help you build relationships – many freelancers start out this way and go on to make a good income and a successful business from it.
Alternatively, you can upload your graphics to sites like Printful, Society6, Redbubble and create products such as T-Shirts, Wall Art, Furniture, Clocks, Duvet Covers, Coffee Mugs and so much more. You can even sell these products online on your own website or even on marketplaces like Etsy. The great thing is, you don't even need to spend a penny making these products – you just create a design using a tool like Canva, upload it, choose the product type and within minutes your product will be available to buy from customers around the world!
Then use these same graphics tools to create a few Pinterest promotional images and you'll begin attracting potentially hundreds or thousands of people to your products very quickly.
You really could be making money within just a few hours!
Web Design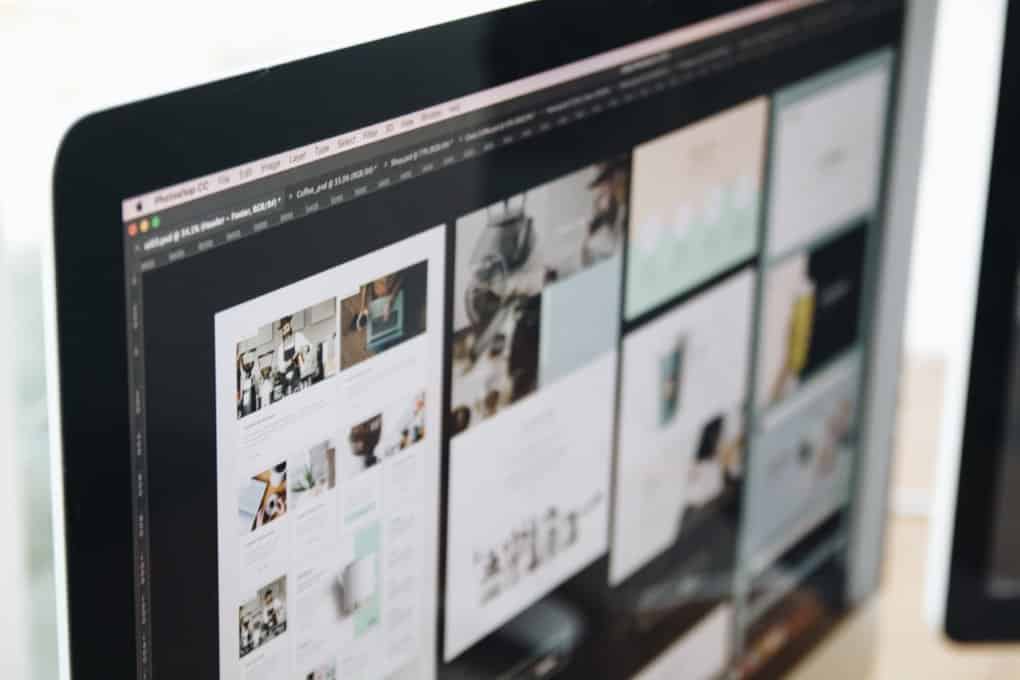 If you have any experience with websites, whether you have your own blog and you've dabbled with HTML & CSS or you've developed skills from managing a website through work then building websites for others is a viable option and one that's certainly always in demand especially in this increasingly digital age.
If the idea of building websites appeals to you, perhaps even websites based on WordPress then you can certainly offer your services on websites like Fiverr to get started.
If you need to brush up on your HTML & CSS skills then there are some great books and courses that you can take that will really push your skills to high levels such as:
Online Courses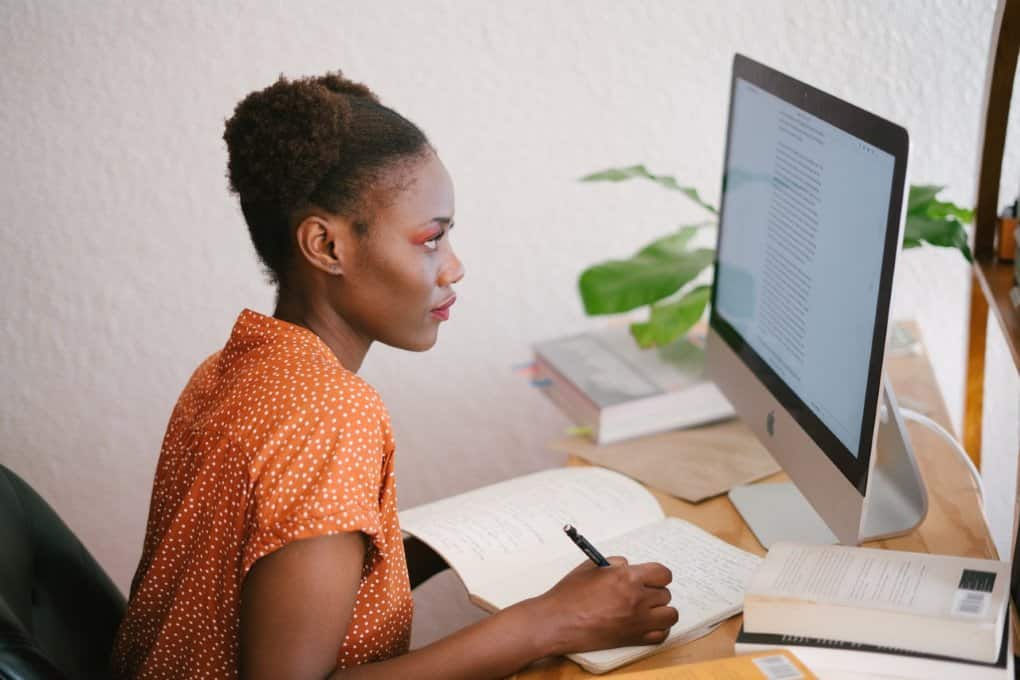 There is money from making and selling online courses and all you really need to do is package up your skills, expertise, and knowledge. People are keen to learn and if you have a skill they want to master then they will pay for your teachings.
By teaching others, you'll be able to make money from the skills that you have, it's possible to even make a substantial income from teaching and the easiest way to do this is by creating an online course.
What type of things can you do
You can create courses on a huge variety of topics, not just on topics such as web design or business, but topics such as pet care, gaming, music production, health, fitness, drawing, makeup…you name it, you can teach it!
What skills/experience you need
You don't need to have any previous experience of creating online courses, you can learn how to create an online course very quickly using courses such as How to Create an Awesome Online Course from Miquel Hernandez. He teaches you how to put a course together and how to make money from it, he currently makes over 90k per year teaching online.
Tools to use
The tools you need to create a course vary depending on the type of course you want to create. For example, if you want to create a written course you can quite simply write the course in your favorite word processor such as Google Docs, saving each part of the course as modules.
Alternatively, you can use presentation software such as Powerpoint, Keynote or even Google Slides.
If you prefer the idea of creating a video course then you can use a camera such as a webcam, even your phone camera if it's good enough (iPhones typically are). Screen recording software such as Camtasia or Screenflow is a great way to use your computer and guide your students through things using your screen.
Where to find business
When you've created your course you'll be able to sell or host it in various places depending on the type of business model you want to make. For example, you can make your course a one-time purchase and offer it on your website, or you can sell it on Udemy which is the world's largest online learning platform. Alternatively, you can host it in Teachable which lets people progress through your course and allows for recurring income.
How much you can make
The amount of money you can make with online courses really depends on how much time and effort you put into your courses. Some people make a little such as a couple of hundred dollars a month, others make tens of thousands a month.
How you price your courses isn't based on what you think is a reasonable price but actually rather what they are worth – a course valued at $30 is fine if you're teaching something that won't give the user much return, perhaps a hobby. But if you're teaching something that will allow the user to reap great rewards, especially financially then you need to price your courses high – people will pay if you let them know what they can expect to get from your course.
How soon can I make money?
Just how soon you can make money from creating an online course is down to you. Some people use software such as Camtasia and can create a course in a weekend, which can then be uploaded to Udemy or Teachable and can instantly begin making them money. So it really can be quick. Other people will take time to plan out their courses in great detail and write or create the content over time.
But once you've created your first course and are generating an income from it you'll likely be very enthusiastic about creating your next course. Before you know it you might be knocking out several courses and making a significant income.
Have a blog/website to represent yourself
When you have your first course ready to buy its always good to have your own website or blog to give people a place to find more information. It's a great way for people to find your courses, talk about and share and the small investment of starting your own website (from just $2.70 per month) to promote your blog will most definitely pay off in the business it can generate for you.
Ebooks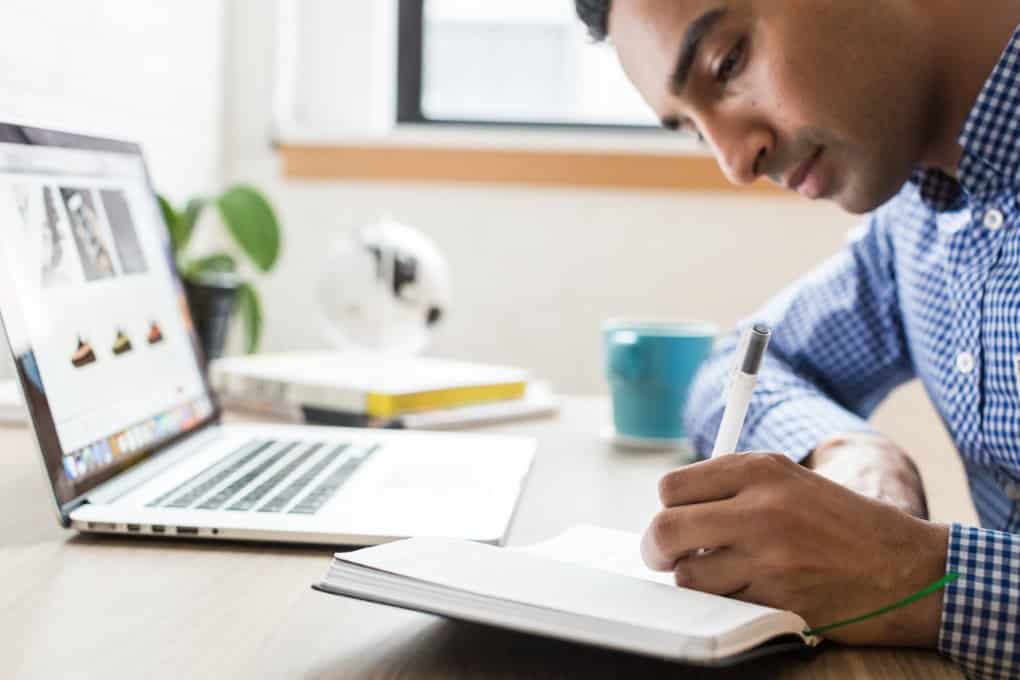 Similar to creating an online course, ebooks allow you to package your content into a downloadable format, which is a great way of writing how-to guides, or teaching skills on a variety of topics.
Ebooks are hugely popular and many blogs offer them as they are often one of the attractions. Some people give them away as a lead magnet to something else that they offer, while others simply sell them.
What type of things you can do
You can create ebooks on pretty much any topic, there are people out there that want to read them. They can range in pages from 20 pages to 100 pages or more, it really depends on the topic for example an ebook on dog grooming may not be as in-depth as an ebook on dieting, or music production.
What skills/experience you need
So what skills or experience do you need to create an ebook? Well, practically none to be honest! If you already have the knowledge and skills in a particular subject then you can quite easily sit down and thrash through your first ebook. Whereas others use ebooks as a way to actually learn about something – a kill 2 birds with 1 stone approach.
For example, if you wanted to get into something such as Makeup or Music Production then you can take notes as you research and learn your new interests and gradually you'll not only increase your knowledge of the topic but you'll have enough notes that can help you then create an ebook which you can then sell to others, basically paying you to learn! This way is also a great way of helping you retain the knowledge that you've learned.
Tools to use
Ebooks can quite simply be created within your favorite word processor. We create ours in Google Docs, along with the Grammarly browser extension which helps make sure the books are error-free. Google docs let you write, collaborate and take notes all within the browser or app, so you can write anywhere and everywhere, at any time that suits you.
When you've written your ebook, add a cover image which can be easily created using tools like Canva and add a few relevant images throughout the book to support the content. You can source free license images to use on stock photo websites. Check out this guide for the best free and paid options.
Then just save the ebook in a downloadable format, pdf is the most popular and you're good to go!
Where to find business
You can make your ebooks available on your own website or blog if you have one which is also a great way to promote them for others to find and share.
You can also sell your ebooks on websites such as Gumroad which helps take care of many things for you if you don't have your own website.
You can even publish your ebook with Kindle and sell your ebooks on Amazon.
How soon can I make money?
The longest part about making an ebook is in the writing side of it and the time that it takes to write varies depending on how knowledgeable you are and the amount of pages the book has.
However, if you are making an ebook from the content that you already have on your website, essentially repurposing your content into an ebook format then it can take you just a few hours.
Once you've created and exported your ebook you can begin making money with it in no time. If you have an existing website you can instantly begin offering it to your website visitors or email subscribers.
If you don't have your own website then services like Gumroad can have your ebook available within minutes.
Alternatively publishing it with kindle can make it available on the Amazon marketplace within 1-2 days where people from around the world can easily find and buy it.
Books to read
The How to write your book without the fuss book available on Amazon helps you plan, write and publish your ebook.
Have a blog/website to represent yourself
Remember, having your own blog or website is a great way for others to find it, a central place for you to promote it, a place for people to talk about it and talk to you about it. It's a great way of getting feedback and meeting other like-minded individuals. You can start your own blog or website from just $2.70 per month.
Use social media to promote yourself
When you've created your ebook you can easily promote it on social media to help generate awareness and sales. Using Pinterest is especially advantageous as you can create a few pin images that link to your book page and potentially draw many people to your ebooks quite easily.
How to get started / more information
To get started, all you have to do is think of an idea for an ebook and start putting it together! Again, reading the How to write your book without fuss book will help you get moving really quickly.
Instagram Marketing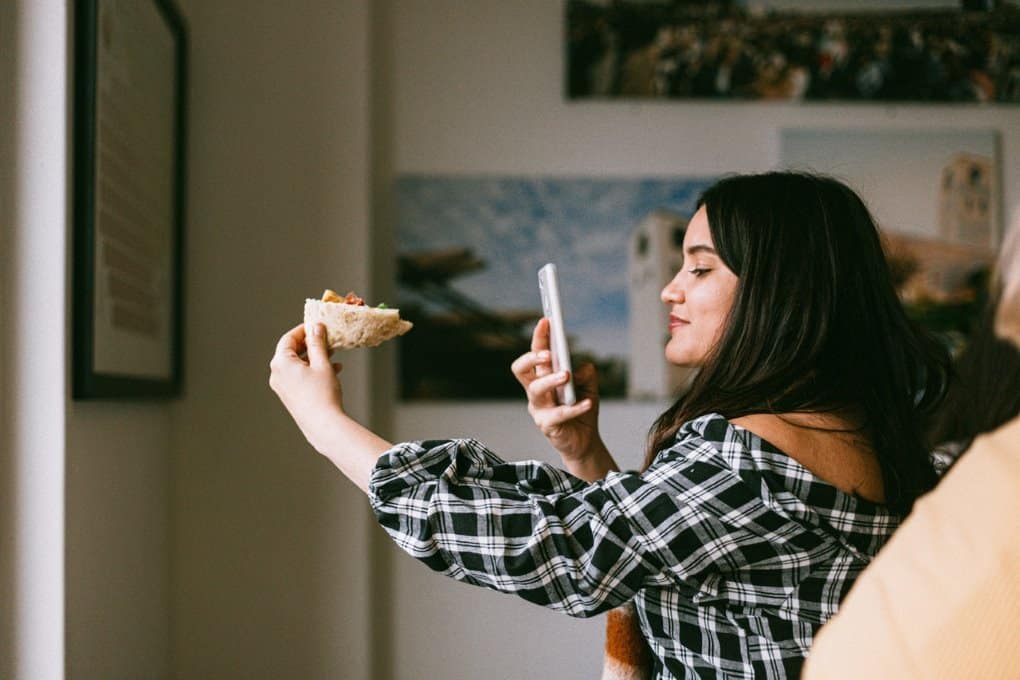 If you use Instagram then you can turn this into a side business if you're able to attract enough followers. You'll need to post lots of unique, interesting or trending content but when you begin to attract several thousands of followers you can then begin getting paid for promoting relevant products or businesses.
Businesses typically approach Instagrammers with lots of followers who post content that relates to their business. It's a great way for businesses to reach audiences that meet their demographics and a great way for you to make money from posting paid content.
The top people who do this are known as Instagram Influencers and they make anywhere from a few hundred dollars to a few thousand dollars per post! It really is crazy the amount of money you can make if you have enough followers.
Courses like Instagram Marketing for Small Businesses can help show you how to get 10,000 followers and more.
To start posting on Instagram you just need a phone with a camera, good filters and tools like Canva to create professional-looking images.
Then just post often. Posting on Instagram can actually be an enjoyable experience. It might take time to get to a large enough amount of followers but you can certainly get started now. Even if you're not directly using Instagram for promoting other businesses and products, you can use it to promote your own business, blog or ventures!
Online Coaching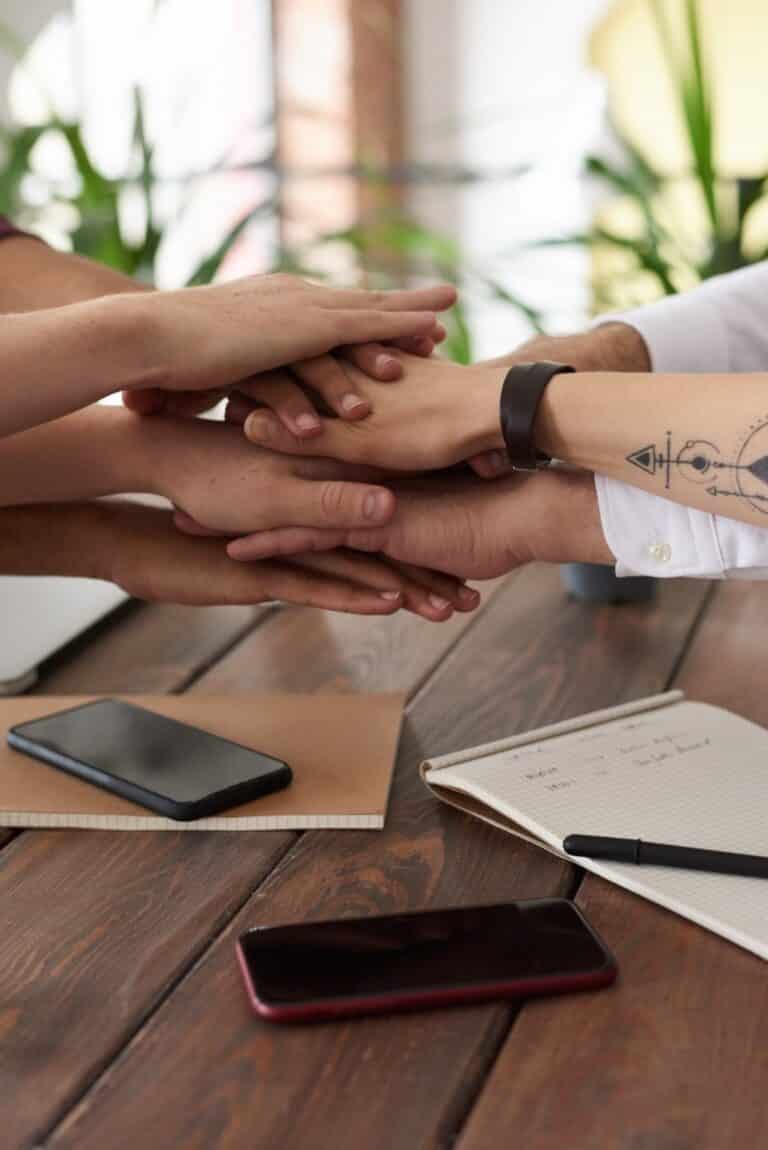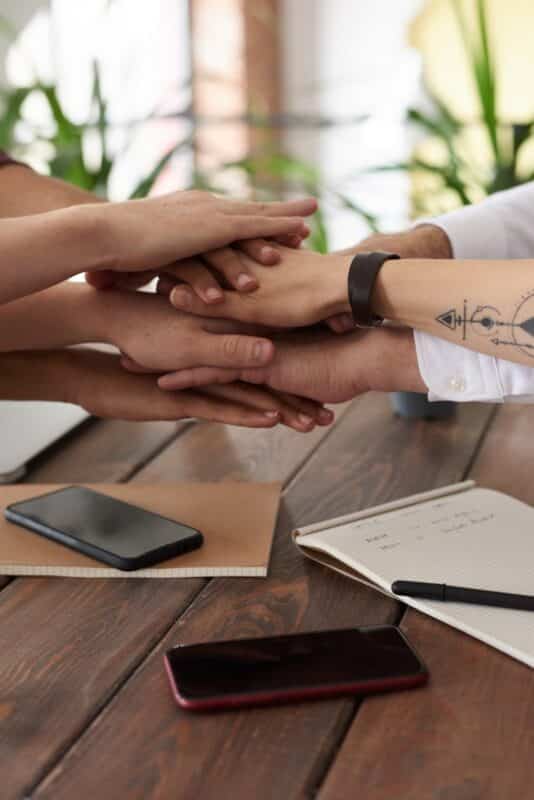 Similar to creating online courses or writing ebooks, you can teach others your skills by offering online coaching. You can cover any topic from a wide variety of subjects, people want to learn and direct one to one coaching is very valuable (and profitable).
Even if it's not something that you would like to do full time just yet, you can still offer it as a side hustle outside your normal working hours.
This online coaching course on Udemy will teach you how to make a profitable online coaching business in just 7 days. You'll learn how to develop your own online coaching business and will show you how to attract your first clients.
You can then use social media such as Facebook along with your own website, blog or hosted site on Ning where people will soon get to know who you are and what you offer. Couple this with some taster ebooks on the subject that you want to coach to draw them in and you could soon be on your way to having a successful online coaching business in no time.
Podcasting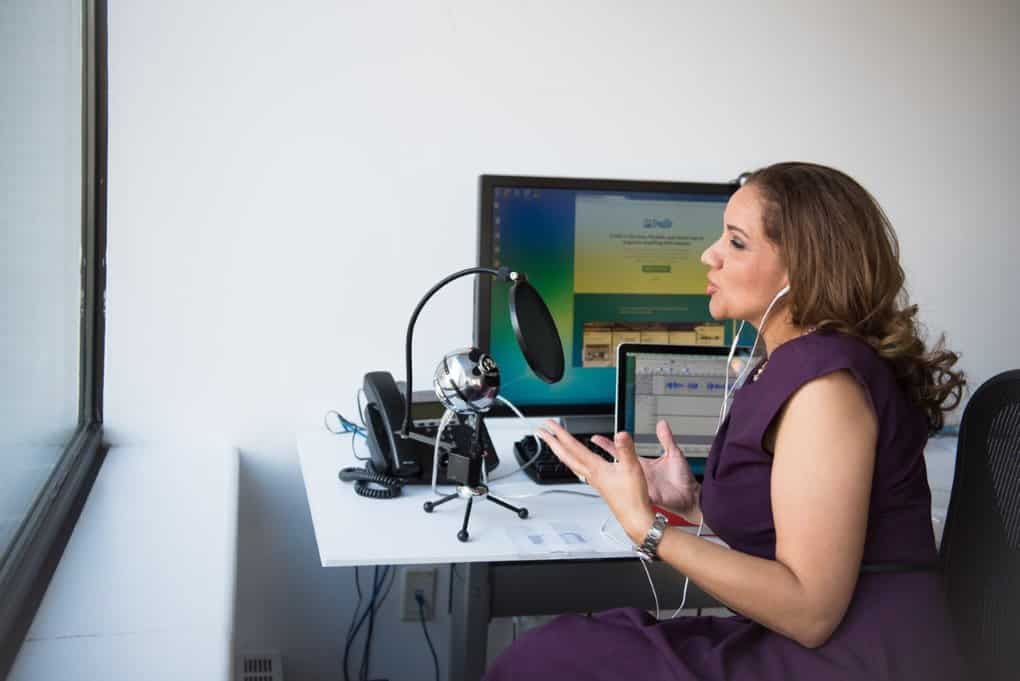 Do you listen to Podcasts? Do you like the thought of talking for a living? You can easily make some extra money from Podcasting.
If you already have your own blog or website, especially one that already has an audience then you can instantly get started podcasting and even generate an income from it before you've started.
Companies are willing to pay for advertisements placed into podcasts and if you can get enough listeners you can easily make money from this.
Companies pay anywhere from a few hundred dollars to a few thousand, depending on the number of listeners that you have and the relevancy of the topic to their business or products.
Thousands of people have podcasts on their websites, if you've already written the content for your blog posts then making them into a podcast seems like the next logical thing to do to make more money and attract a wider audience.
There are lots of ways to monetize your podcasts and as well as sponsored advertising, you can even make money from your podcasts by affiliate marketing and donations.
Bestselling courses like The Podcasting Masterclass – the complete guide to podcasting will show you how to record and launch a podcast, grow your listeners and monetize your podcasts.
With podcasts you can even interview people from your industry, using tools like skype which you can easily capture for adding into your podcasts.
When your podcasts are ready you can not only publish them on your website but also on places such as Spotify, iTunes, Google Play, Stitcher and more.
Amazon Reselling (Amazon FBA)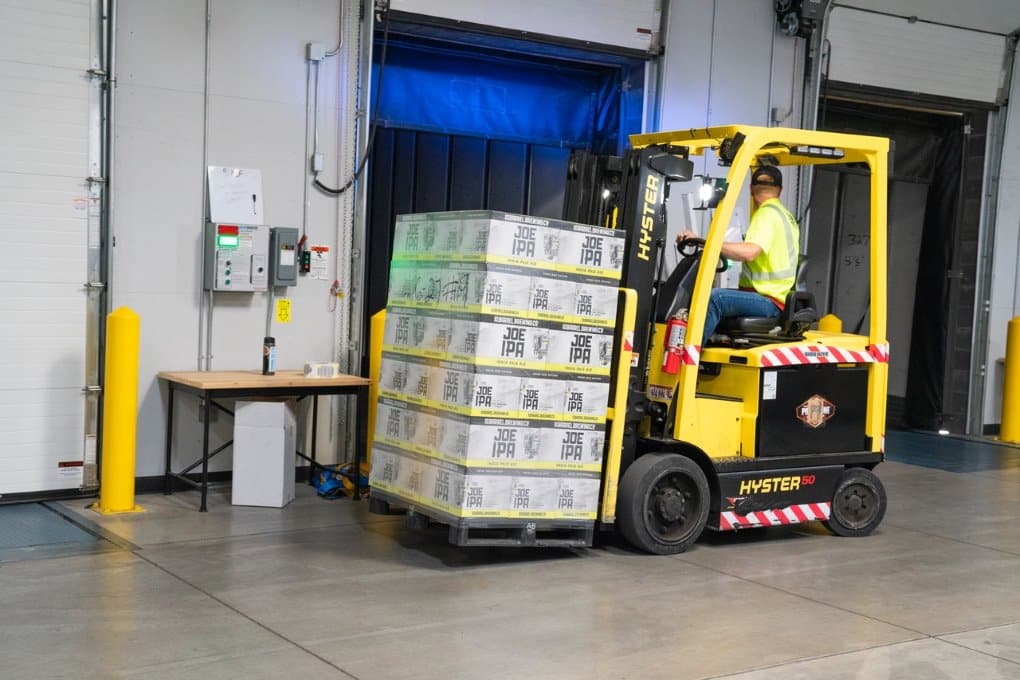 We all use Amazon at some point or another, but have you ever thought of selling on the world's biggest marketplace?
It's actually surprisingly easy. There are different ways of doing this and it depends on whether you have your own products that you would like to sell or if you are happy selling other people's products.
We make and sell our own products on Amazon and we do very well from it! But if you are looking for a side hustle that can potentially make you money very quickly then Amazon reselling is a top contender and something that a lot of people do quite easily and quite successfully.
There are two ways of doing this.
You can bulk buy products at a low price and sell them at a higher price on Amazon for a profit.

You can do what's called Dropshipping where you find suppliers of low-cost products and when you get a sale on Amazon you can have the products sent directly to the customer. This way you don't have to invest upfront, handle any stock or take time to process shipping.
There are pros and cons to each method and there are many tricks to making the most of it. Some websites can even scan for low priced popular selling products and list them automatically on other sites such as Amazon or eBay at a slightly higher price. When you sell thousands of these you can make a significant amount of money and there are people doing this making millions per year.
Anyone can do this and the most popular method is buying low and selling at a profit arbitrage method. Using discount sites like Snagshout, you can find products that are on a promotional discount, often significantly discounted, buy in bulk and when you receive the products you can then send to an Amazon warehouse in bulk. Amazon will then ship each product directly to a customer every time they are sold, minimizing your effort.
This method does typically require an initial investment, but if you are buying products at a few dollars each and doubling the price, you can make a very nice profit quickly and the more you do this and the more you invest then the more profit you can make. Scale this up and who knows how much you can be making!
The very popular Online Mastermind Arbrage course on Udemy will teach you everything you need to know about the process.
Management Consulting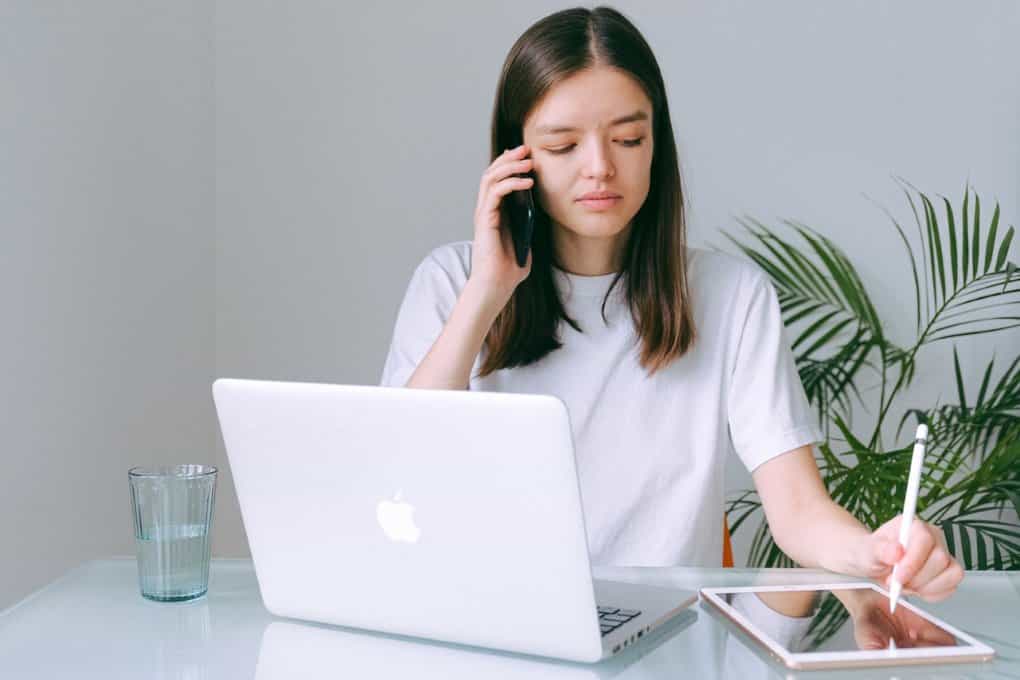 If you have the skills and experience in a certain business field such as business marketing, social media, IT, Finance or whatever you can offer your services to local businesses who are willing to pay for a professional to advise and support them.
You can simply contact various businesses in your area who you think might benefit from your consultancy services or network with them at events and put your proposals to them.
This is something that you really can get started with immediately, just by sending a few emails out to local businesses or picking up the phone.
Books like The Management Consultant will not only show you how to successfully attract clients but also help you be a successful consultant by focusing on the genuine needs of your clients, helping you develop skills to understand their needs and offer real value.
Sell Phone Cases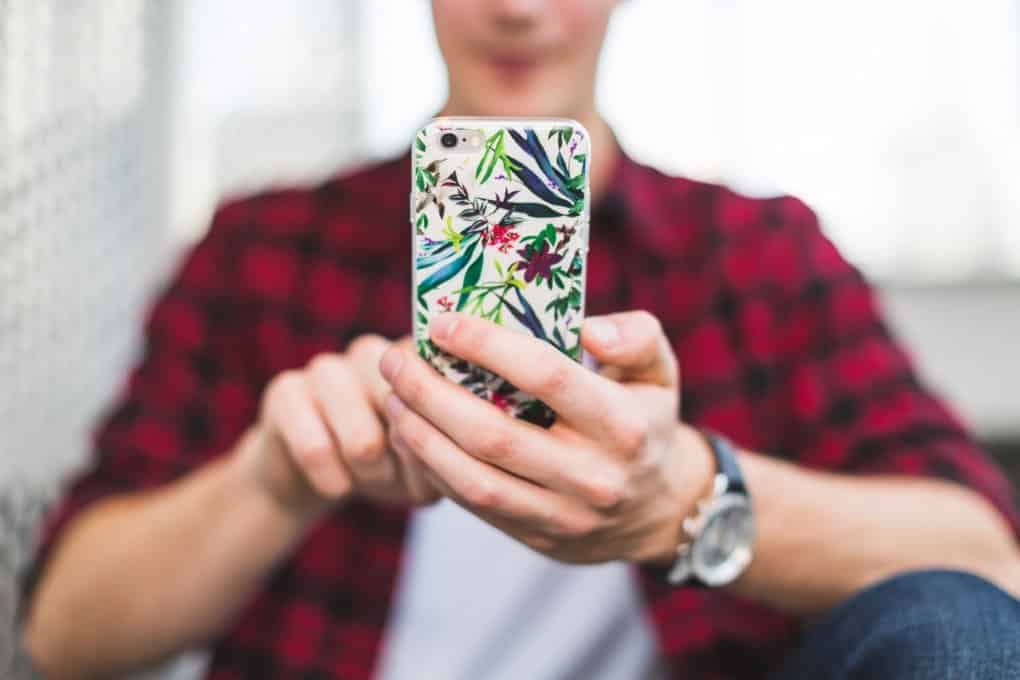 There's a huge market for phone cases and that means there's an opportunity for people like you to get in on the market and make some money from selling phone cases.
There are different methods for doing this. You can either make the cases yourself or you can use companies that will make them for you.
To make your own phone cases yourself for selling you can use a company like Case Escape which will provide you with equipment and training for making your own cases. You simply design your cases using software like Photoshop, Illustrator or online services like Canva. When you're happy with your design you run it through the equipment and viola your phone case is ready for selling. This way you can even make customized phone cases that have the potential to make you a lot of money.
Alternatively, if you don't want to physically make or handle the phone cases yourself you can use sites like Society6 where you can upload your designs and they will produce and sell your designed phone cases and give you a percentage of the profits. Printful is similar but acts as a drop shipper, so you sell the phone cases on various marketplaces and your own website and when you receive a sale it will automatically be produced and sent to your customer, without you having to handle the product or deal with the shipping.
Affiliate Marketing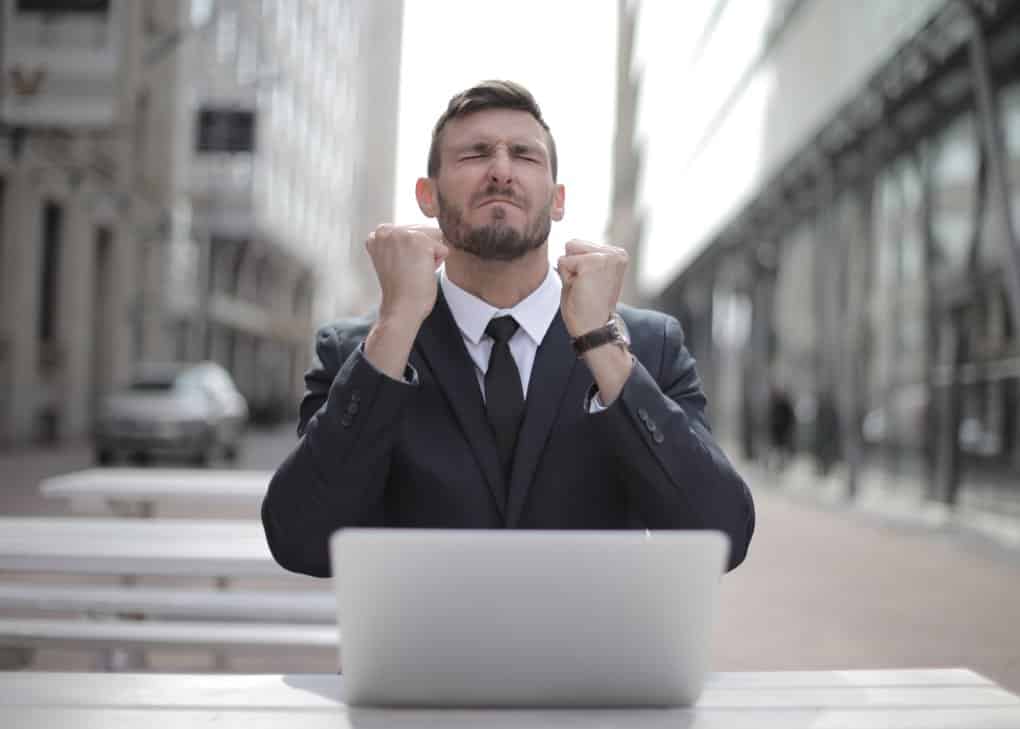 Affiliate marketing is a very popular way of making money when you have a blog. Many bloggers are making tens of thousands of dollars a month from simply recommending products.
Many people actually start a blog simply for the purpose of making money from affiliate links. It's a great way of creating a side hustle business and something that you can easily grow.
This is passive income, so you'll be earning money when you work your normal job, travel or even when you sleep!
It's a great way of monetizing a blog and many blogs build their business by utilizing affiliate marketing including our own!
ShareASale, Clickbank, Skimlinks and Rakuten are some of the most popular affiliate marketing networks but check out this list for more ideas.
If you have a blog then you really need to get started with this, the money is waiting to be made!
And if you don't have a blog then start one! You can not only make money from affiliate marketing but various other ways and it's also a great way for promoting your other side hustles.
Virtual Assistant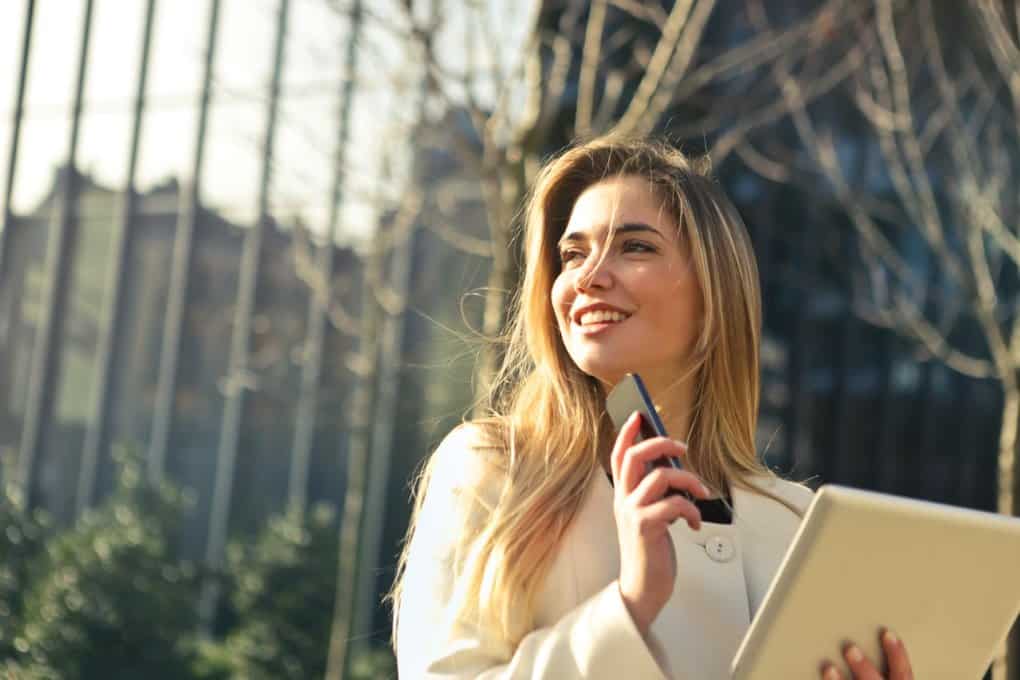 Does the idea of taking care of the various tasks that others need doing sound like something you would be interested in doing?
There are various sites such as Upwork or Indeed which have lots of opportunities available for things such as data entry, email communication, task coordination, light bookkeeping and much more, all of which can be done virtually – meaning you can work from your own home assisting other people with the tasks that they need doing.
Virtual assistants can make an average hourly rate or more working in the comfort of their own home, or even while they are traveling.
If you ever dream of being your own boss, the best selling Become a Virtual Assistant course on Udemy will show you how to become a virtual assistant and set your own hours and teaches you the skills that business owners are seeking in virtual assistants. It is a worthy course for anyone who wants to learn how to start their own business as a virtual assistant and learn how to get clients and what to charge.
Online Tutor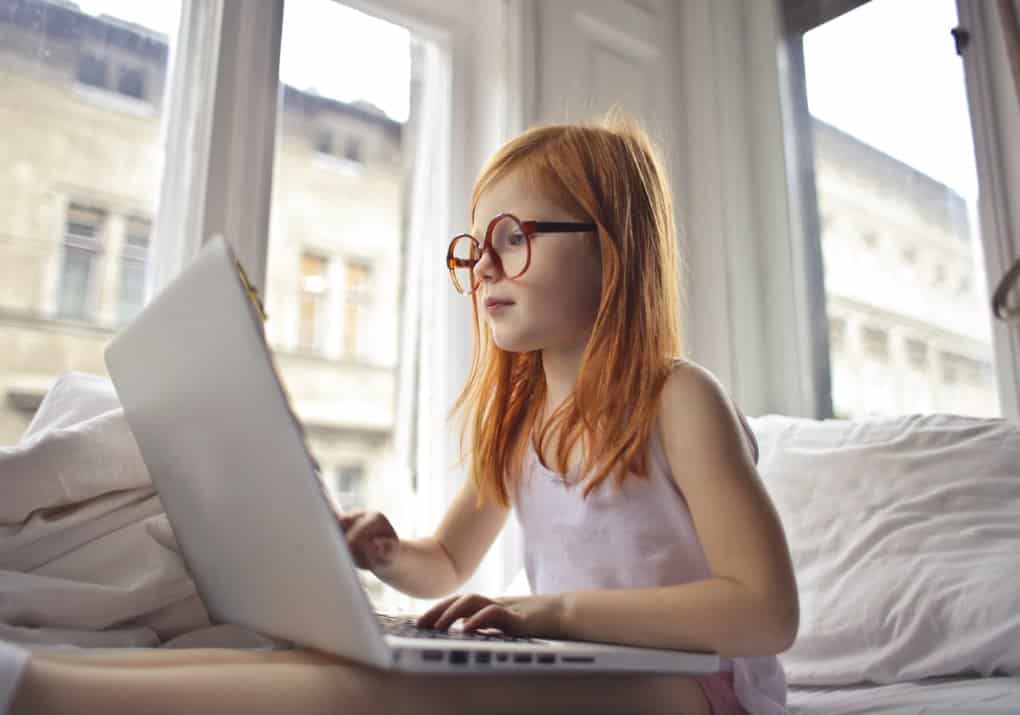 How about being an online tutor? If you have tutoring experience, worked as a teacher or taught students or professionals then this could be worth doing.
You can offer typical tutoring services such as algebra, calculus, trigonometry, mathematics, or perhaps business services like finance, accounting, HR and more.
Online Teaching Live Lesson Strategies For Teachers & Tutors is a great course that can teach you how to tutor online and successfully make it a business.
There are plenty of companies that are waiting for people like you to get involved! Here are a few:
These are some great ways to earn money but the options really are endless. For more ideas on how to make money from side hustling, then check out these articles: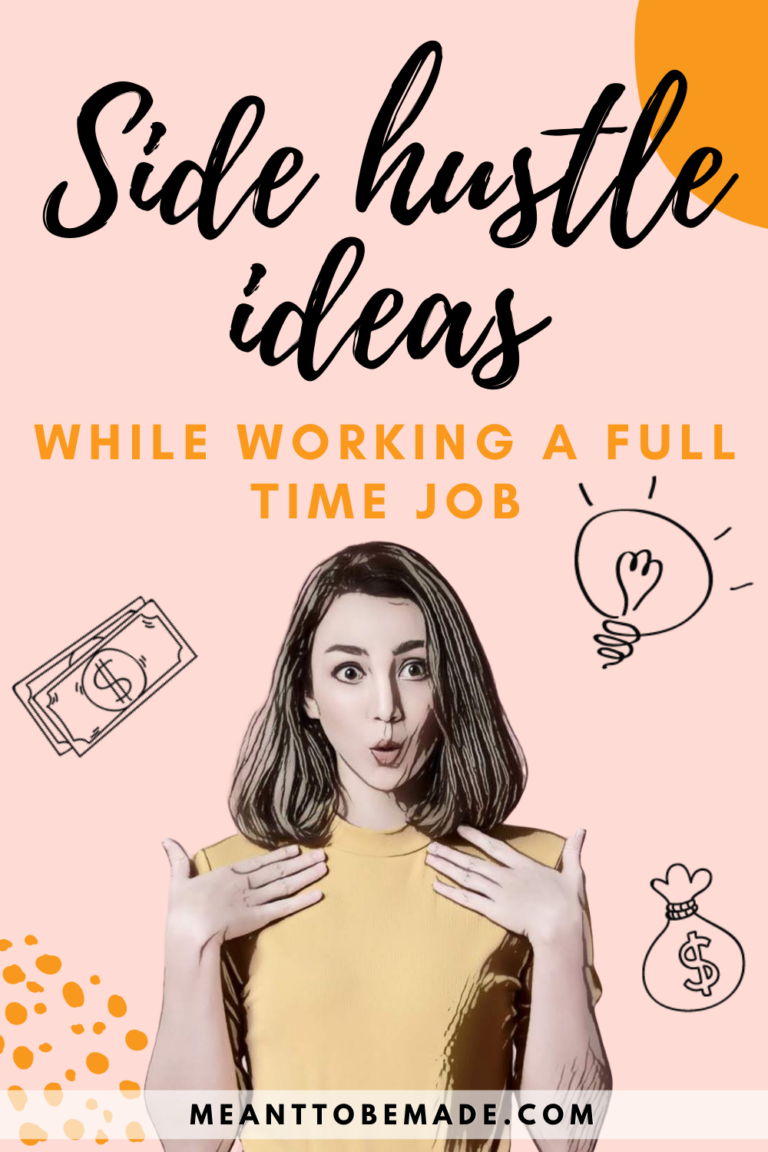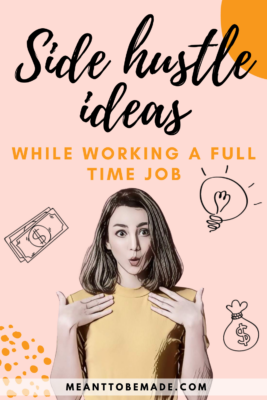 We hope you've found some inspiration and take some of these ideas to try for yourself. Having a side hustle is a great way to bring in extra money, even though you might have to sacrifice your evenings or weekends. You never know, you might turn your side hustle into a full-time business and become your own boss.