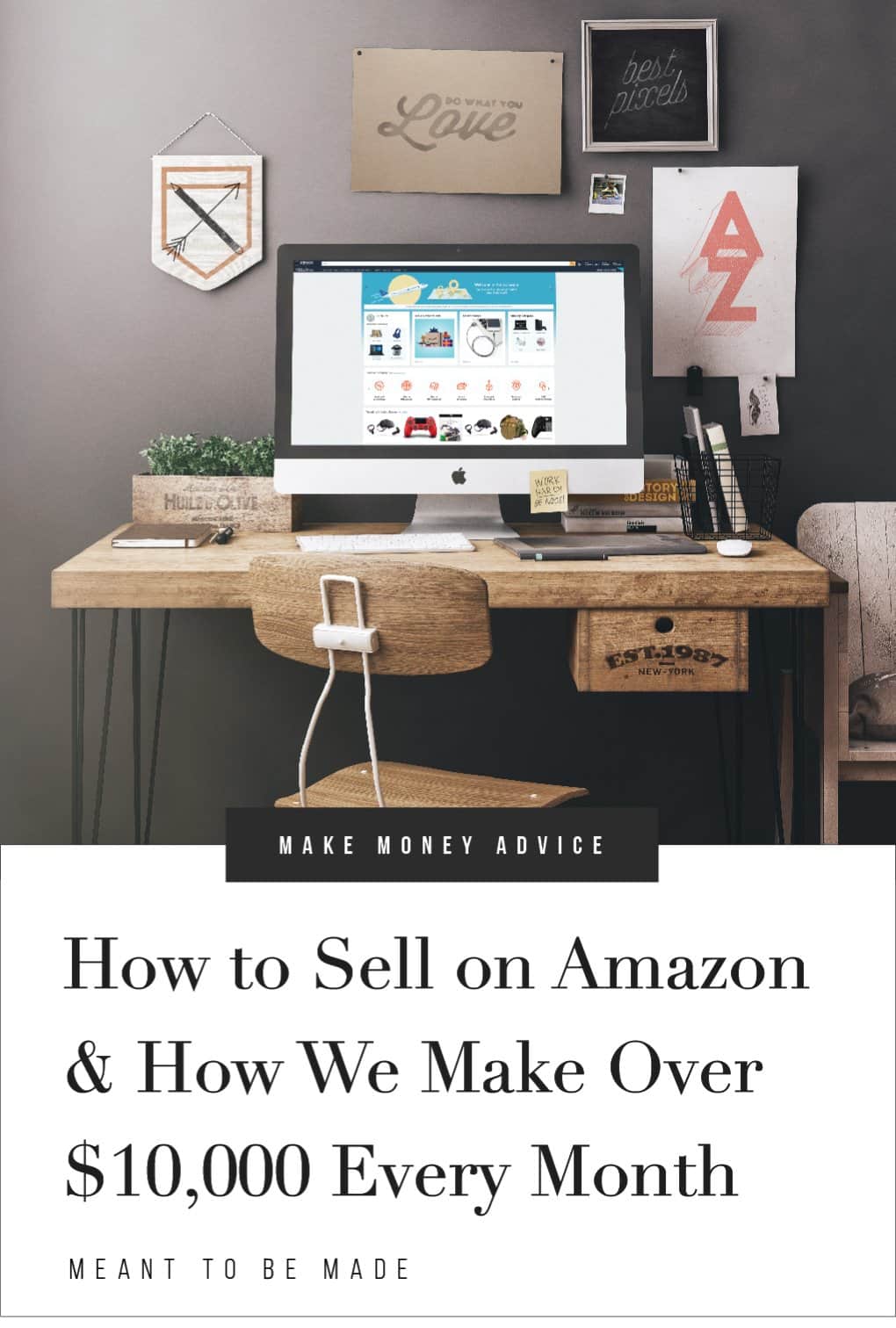 The different ways of making money with Amazon straight from your home!
When it comes to eCommerce, Amazon is the goliath.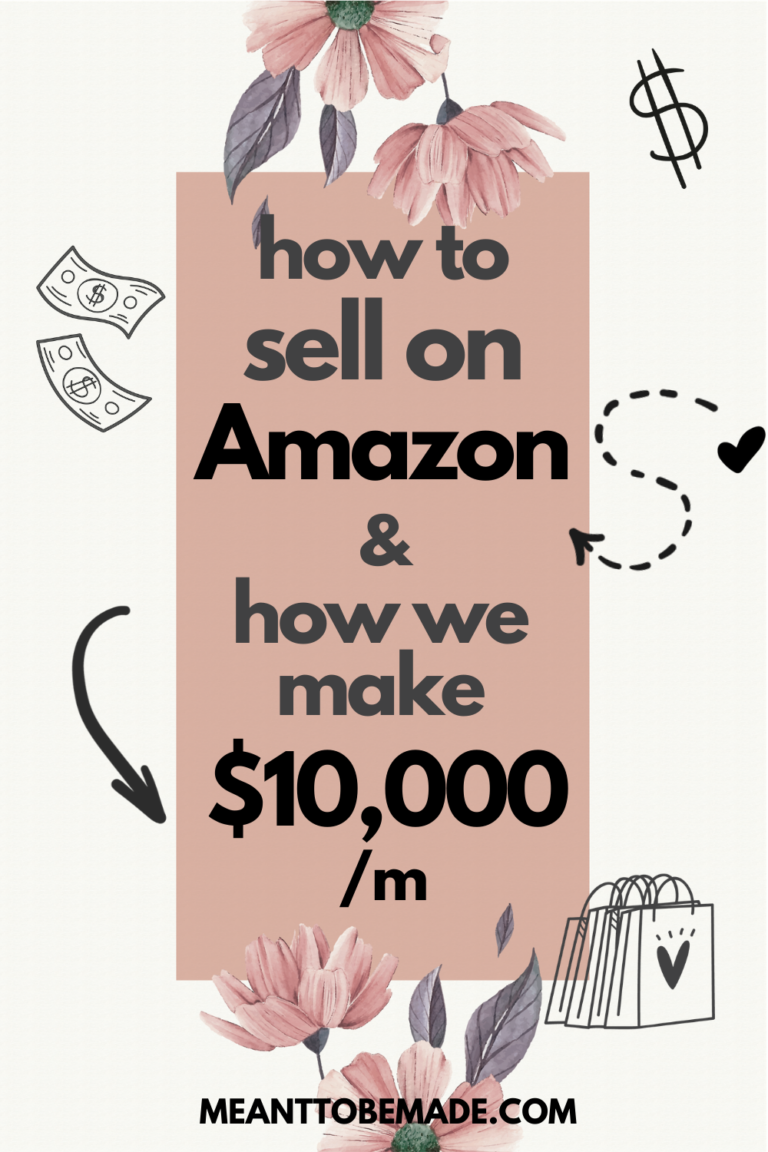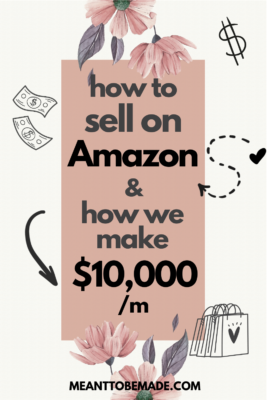 Did you know Amazon takes almost 50% of the e-commerce market in the US alone? Amazon's dominance of the US market means that when it comes to selling online, the reach for your products is potentially massive.
Most of us will, at some point, browse or buy products from Amazon. Often it is the first place people go to when looking to purchase many types of products.
With its wide range of low-cost, high-quality products and fast shipping, combined with the ease of purchasing and reliability, Amazon is the go-to place for most of us when shopping online.
Amazon is so accessible you can use any device to purchase, whether it's your phone, tablet, notebook, or even your echo devices. You can use any of these devices to quickly and easily purchase items on Amazon.
Selling on Amazon
So if you buy things on Amazon, then why not try selling with Amazon?
We have experience selling on Amazon. We've been on the platform for several years and run a successful side business that gets a lot of sales from Amazon customers.
In addition to that, we also use Amazon associates. By promoting Amazon products, we receive a small commission any time someone clicks our links and makes a purchase on Amazon.
The money that we make from doing a little bit of work on Amazon is fantastic. It's allowed us to:
Pay all of our recurring bills
Get married
Have children
Travel and explore
Buy a very nice car and lots of beautiful things, and so much more.
After being made redundant, we looked for ways to make money.
Amazon was one of the options we considered, and once we started selling on it, we quickly realized that this was going to be huge for us. Our only regret was that we didn't get started with it sooner.
We will show you how to make money on Amazon. Some ways are easier than others, but regardless of how you do it, you have to put in the effort, and the amount of money you will make is limitless!
Amazon MTurk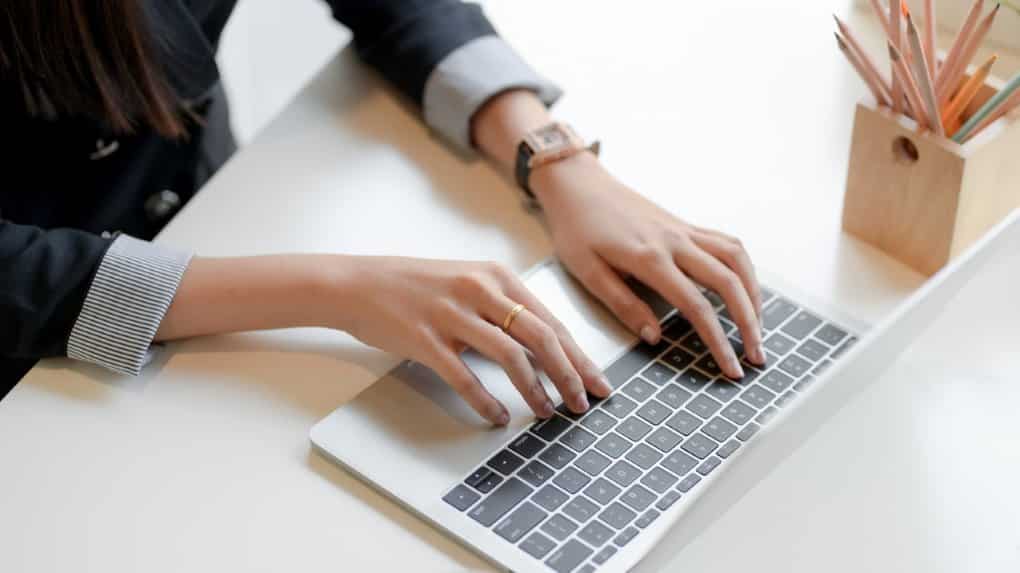 Amazon offers anyone (including you!) a great way of making money in your spare time, and almost anyone can do the available tasks.
They call it MTurk.
Amazon MTurk (Mechanical Turk) is a marketplace created by Amazon which allows organizations to offer tasks that they need completing on the MTurk marketplace. Individuals can apply to work on these tasks in return for payment.
Unlike Fiverr (a platform for freelancers to offer services to customers), MTurk is a place where people can find small jobs to work on to make money via Amazon.
MTurk Tasks
Many businesses rely on automation to take care of simple tasks, but not all jobs can be automated and require a human worker to complete.
The tasks offered on MTurk vary, with jobs such as:
Identifying objects in photos and videos
Transcribing audio recordings
Helping to select the best picture for a product
Moderate content uploaded by users
Verifying restaurant details such as telephone numbers
Answering questions
Completing surveys
Translating content from different languages and much more.
It's easy to find a task that fits your skills and interests, and companies pay good money for people like you who are willing to work on these tasks.
Many of these tasks are easy and take only a few minutes, while others can take a few hours or a day or two. Some tasks can even take up to a week to complete.
The most popular tasks on MTurk are transcribing, such as typing what people are saying in videos and it's easy!
Why not become an amazon MTurk worker and use your skills for thousands of tasks that are available on the MTurk marketplace?
How much money you can make with MTurk
MTurk allows anyone to make a sweet little side gig, and it can even work out to be the equivalent to a full-time job. MTurk has hundreds of thousands of workers registered and working each month.
These jobs are called HITs (Human Intelligence Tasks), they can often be pretty boring, but boring can often mean easy.
Some HIT's take just a few minutes and can pay around $1, whereas others may take 5 minutes and only pay $0.10.
According to some, the average worker earns around $2 per hour. However, as with anything Amazon, the more you do something, and the better you do it, the more the system rewards you. People are primarily ranked!
Some people understand the system well. These people use tools such as browser extensions to notify them of higher-paying HITs that they can quickly apply for. Doing this can earn them $45k per year equivalent working part-time.
But for most of us, it can be a little extra money when you are killing time on the train, on your lunch break, or waiting for your favorite show to start! Doing this is merely a great way of filling in space in the day by making money.
Our tip: look out for the surveys which can pay $1 or more for just a few minutes of your time.
Like everything else, you get out what you put into it. If you are in a bit of a pickle financially and need a way to earn some money quickly, Amazon MTurk can help you earn money and get paid very quickly. The funds for new workers are held for ten days starting from the day you make your first HIT, after which you can deposit your earnings once each day.
Refer Products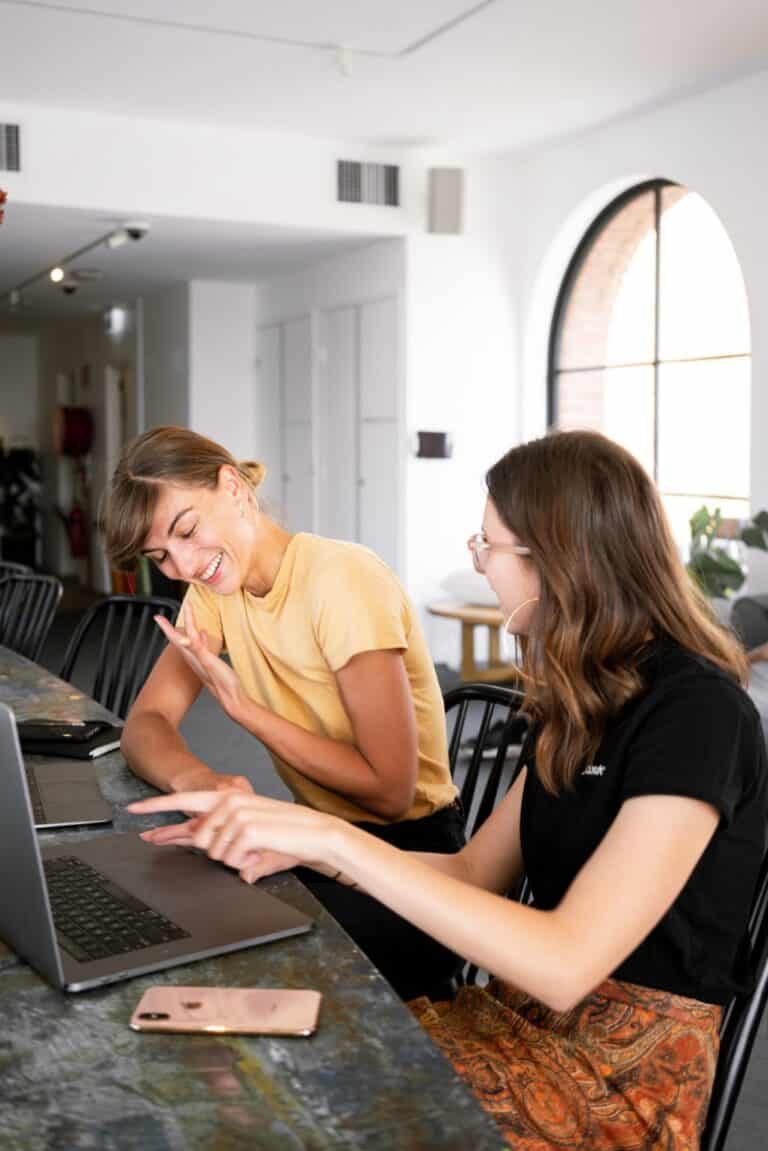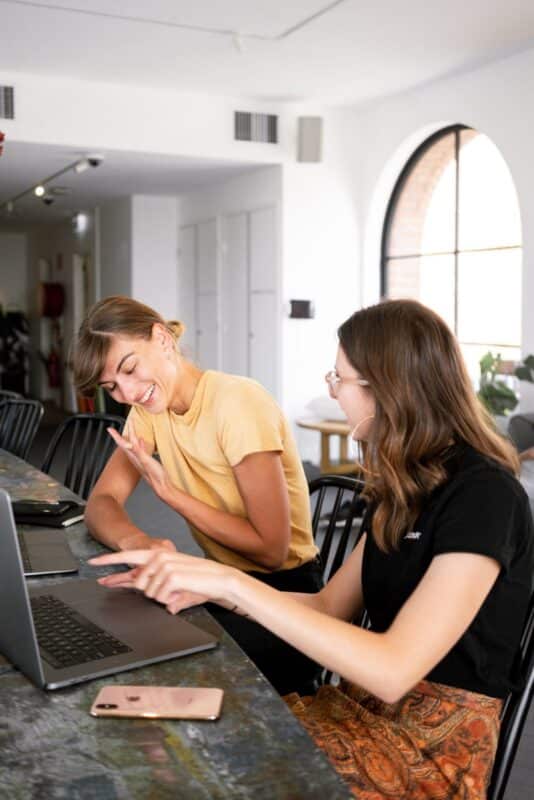 One of the easiest ways of making money with Amazon is by recommending products that are available on Amazon.
You can do this in any number of ways, so long as the people you are recommending can click on your link and make a purchase. So you can refer people via email, social media, you can even make video reviews of products. But the best way which works for most people is by recommending products on your blog.
Many people find that by simply starting a blog and getting it up and running quickly, then creating posts referring products, they can quickly and easily make money with Amazon.
The great thing is, once you have created these posts, you can get on with other things and still make money! Referring products is one of the primary methods that bloggers do to make passive income and one of the ways we make money ourselves.
Get started promoting Amazon products!
To get started with this, you'll ideally have a blog.
See our 'How to start a blog' guide where you can start your blog for only $2.75 per month!
You'll then need to sign up for Amazon Associates, where you will access your unique links. These individual links will make you money when people click them and buy the products.
Amazon Associates is a great way to make money with very little work. You can make a considerable amount of money, but you have to have a blog or website somewhere where you recommend Amazon products that get visitors.
How much you can make with Amazon Associates
Do you want to know how much we bloggers make from Amazon associates? Well, it varies, but the typical commission rate is between 5%-10% of each sale.
Imagine you have a blog, and you recommend Amazon products. You refer a visitor to Amazon who purchases a product at $30, and you receive between $3-$6 every time one of your visitors do that.
So, if your blog gets 1000 visitors a day and just 1% of them are clicking your referral links and making a purchase (10 visitors), you could make $30-$60 a day for doing nothing!
Of course, it depends on the type and value of the products you are promoting, the amount of traffic your blog receives, and the commission percentage that is offered by Amazon for the products.
It certainly is an effortless and straightforward way of making money.
Passive income like this means you are earning money when doing other things, like working your main job, traveling, or even sleeping!
The great thing is, people trust Amazon, and as Amazon already sells pretty much everything under the sun, you'll easily be able to find and recommend products that relate to your blog posts. As you know, if you have a blog, this is just one of the many ways that you can easily make money with it.
Self-Publish with Kindle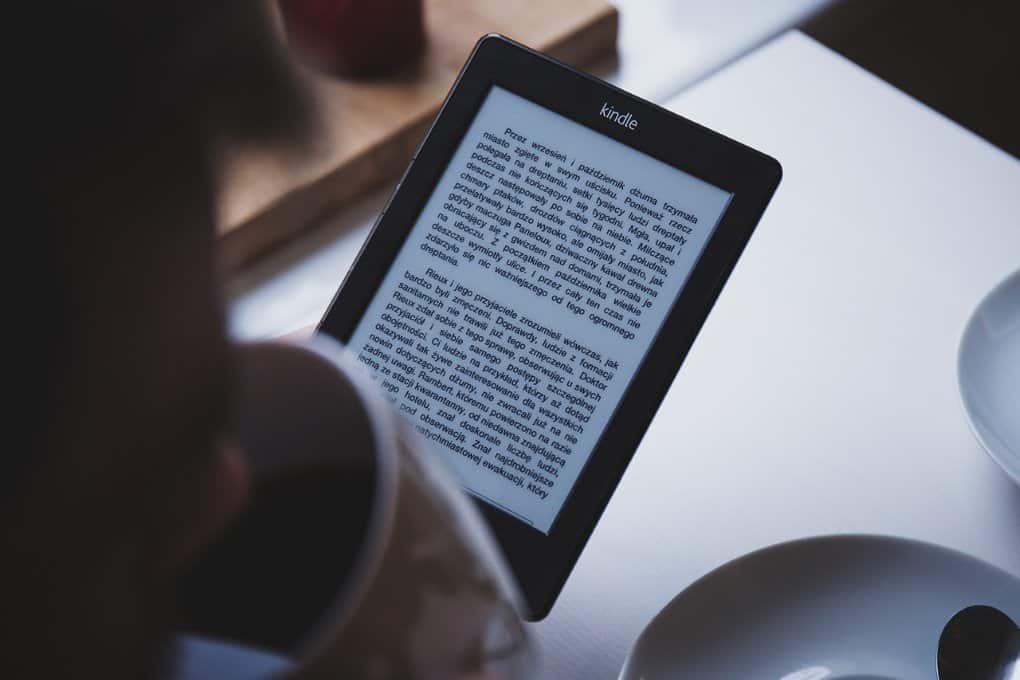 Have you ever thought about writing your book? They say that everybody has a book within them. Traditionally the thought of writing a book and trying to get it published was a difficult task of epic proportions that only a few of us dared to venture into.
However, these days, it is so straightforward to self publish a book the only thing stopping you from writing and publishing your book is you!
Some people make good money by self-publishing with Kindle; others are even making a fortune. Either way, by writing and publishing your book without the help of any publishers, you can quickly start making money using this Amazon service too.
Kindle is a publishing format and service from Amazon, the goliath of bookstores (amongst other things). Millions of people around the world use it.
Publishing your book takes less than 5 minutes and will be available within 1-2 days on Kindle stores around the world.
Your published books can be ebooks or printed paperbacks. You typically make around 70% royalty on the sales made, with Amazon taking their cut for the service they offer of publishing and handling the transactions for you.
The great thing about self-publishing with Kindle is that you keep the rights to your books.
If you have a blog or website, you can even promote your book on your site, which can help drive more sales of your book. You never know, you could enter into the best sellers of the month and start making some serious money from your writing.
Getting started with self-publishing
To get started with self-publishing with Kindle you simply:
Prepare your manuscript along with a cover (design your cover easily using Canva). You can even write your book in Google docs for free.

TIP: use the Grammarly browser extension to help you correct spelling and grammar errors.

Use your Amazon account to sign up for Kindle Publishing (KDP)
Go to your KDP bookshelf and create a new title
Enter the required information, which includes the book title and description
Upload your manuscript and cover
Set your pricing
Click publish!
All of these steps are in the 'getting started with KDP' page when you create your Kindle Publisher account.
How much money can you make with Kindle Publishing?
According to The Guardian, the amount of money that the average self-published author makes is around $1000 per year. Many make less, and many make more. Some authors have one book, and others publish several.
As we say, the more you put in, the more you get out of it. Whether you have lot's of free time, or whether you wish to start a new career as an author, there are no limits with self-publishing your books. It's a hugely enjoyable experience, and you'll learn a lot from the process.
Amazon FBA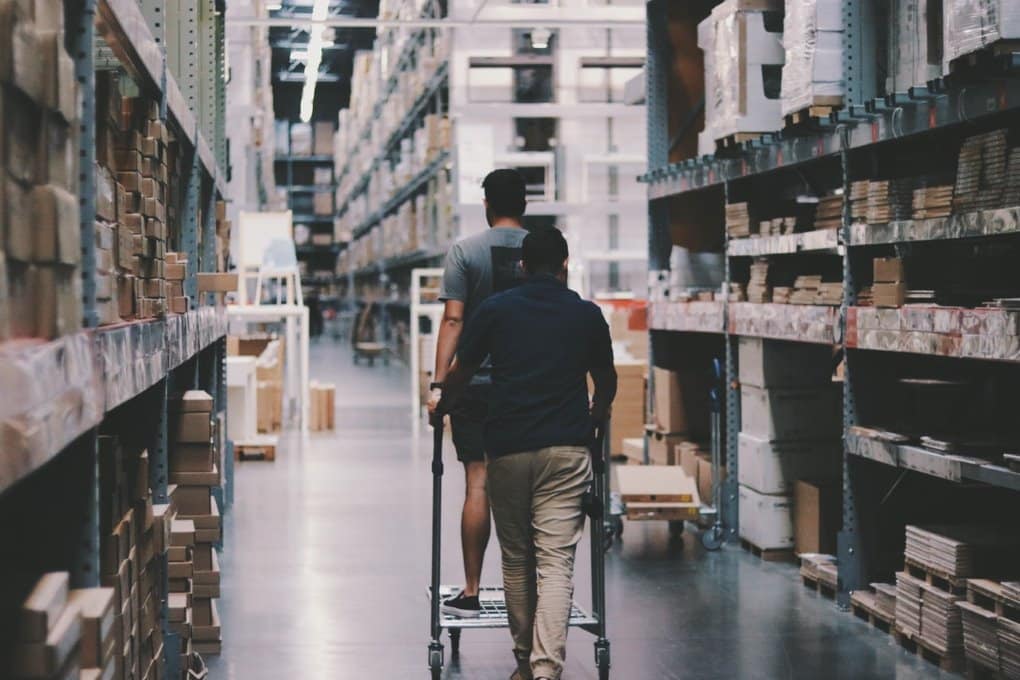 Many of the products that you buy on Amazon are from sellers who store their products in Amazon warehouses. About 50% of the products listed on Amazon are from sellers (Amazon being the other 50%).
Selling products on Amazon is very easy. How much money you make depends on you being able to find and buy great products and sell them at the right price.
So this is how it works.
You make, or source products that you think will sell well on Amazon. People often buy products in bulk from places such as Alibaba/Aliexpress.
They then send this inventory to Amazon for storing it in their warehouses. Any time a customer buys one of your products, Amazon will deliver the product to the customer and keep a small share of the sale price as their commission fee.
This is known as Fulfilled By Amazon (FBA).
It often means that you need to make a small investment in buying some products in bulk, and you can invest as little or as much as you want. The more experience you gain from the process, the better you'll get at understanding how it all works. You'll more likely begin to invest in more and more products to sell on Amazon.
It's quite easy to dominate on Amazon if you can find and sell the right products. Being aware of trends, new products, and getting there first can help you become a top seller of items. You will also rank high when customers search for products similar to yours.
There are tools that you can use that will help you find the right products to sell, and when you begin to get better at selling with FBA, you'll find that the income you make is passive. You're not necessarily making products. You're simply just buying them and sending them to Amazon, so the day to day work needed is relatively minimal.
How much money can you make with Amazon FBA?
It depends on the product, the profit margin, how many sales you get, how popular a product is, your competition, and much more. But it is safe to say that you can easily invest in several different products and sell them over time on Amazon for a profit.
The amount of money you make could be a few hundred dollars per month to several thousand. Some sellers are making millions per year doing this.
Amazon Handmade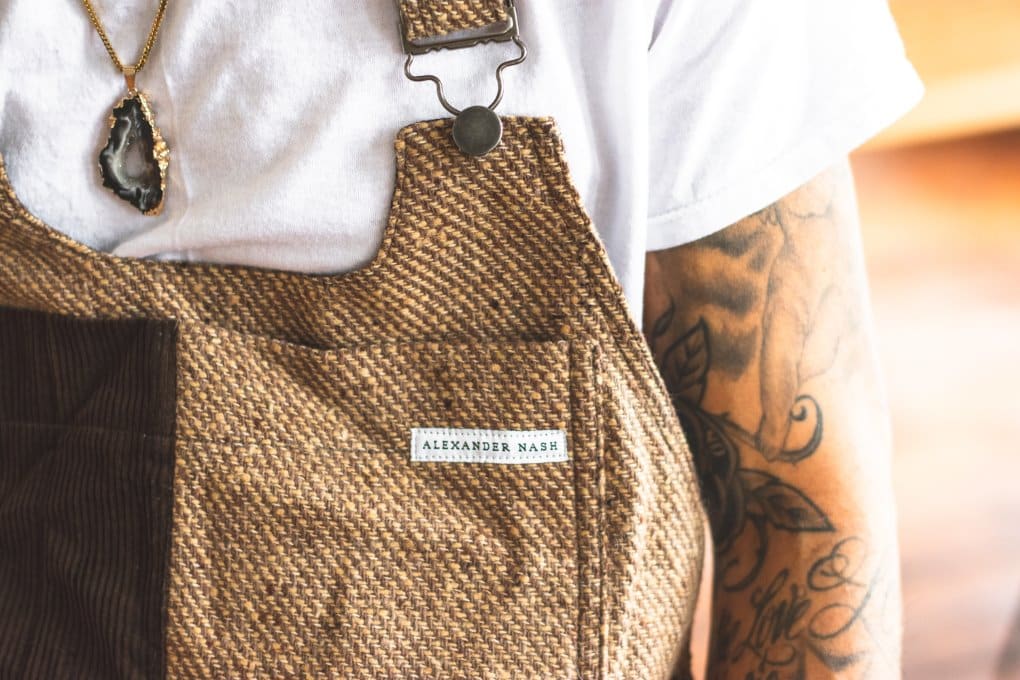 We love Amazon Handmade! It is a part of Amazon that is very similar to Etsy. Amazon Handmade is a great place for creative people and crafters to make and sell products. Products can range from jewelry to wall stickers, and almost anything that you make can be purchased here. Also, your products will be made available to the millions of people who visit Amazon.
We've sold thousands of our products on Amazon, and it's made us quite good money over the years that we've been selling.
It's a reasonably enjoyable experience, and it's so easy to list your products for sale on Amazon for them to be found and purchased.
You pack and send your products directly to your mutual Amazon customers. If they don't require customization, you can send them to the Amazon fulfillment centers for FBA distribution for Amazon to handle the shipping for you.
Amazon takes a percentage of the sale price, which averages around 15%. It is a reasonable figure considering the potential reach that your products will receive.
How much we make from selling on Amazon Handmade
We could easily make over $10,000 per month with Amazon handmade with our products, but we limited this on purpose. We only sold a small selection of our products on Amazon compared to what we sold on our website.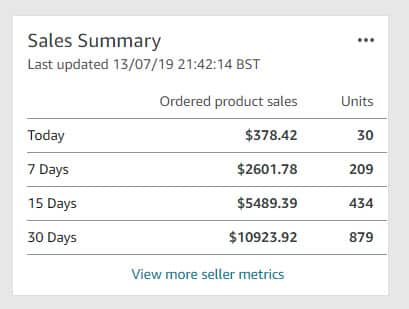 The reason for this?
There are several reasons why we limited our sales. We were earning enough money from this, and we didn't want to employ any staff, but we could have made significantly more from making just a few changes.
However, we decided that for us, being our bosses and being able to travel and work on other businesses (like this) was the compromise. We are quite happy with this!
To get started with Amazon handmade, have products to sell and apply for the Amazon Handmade program. Then list your products and send them when someone has bought them.
Amazon Merch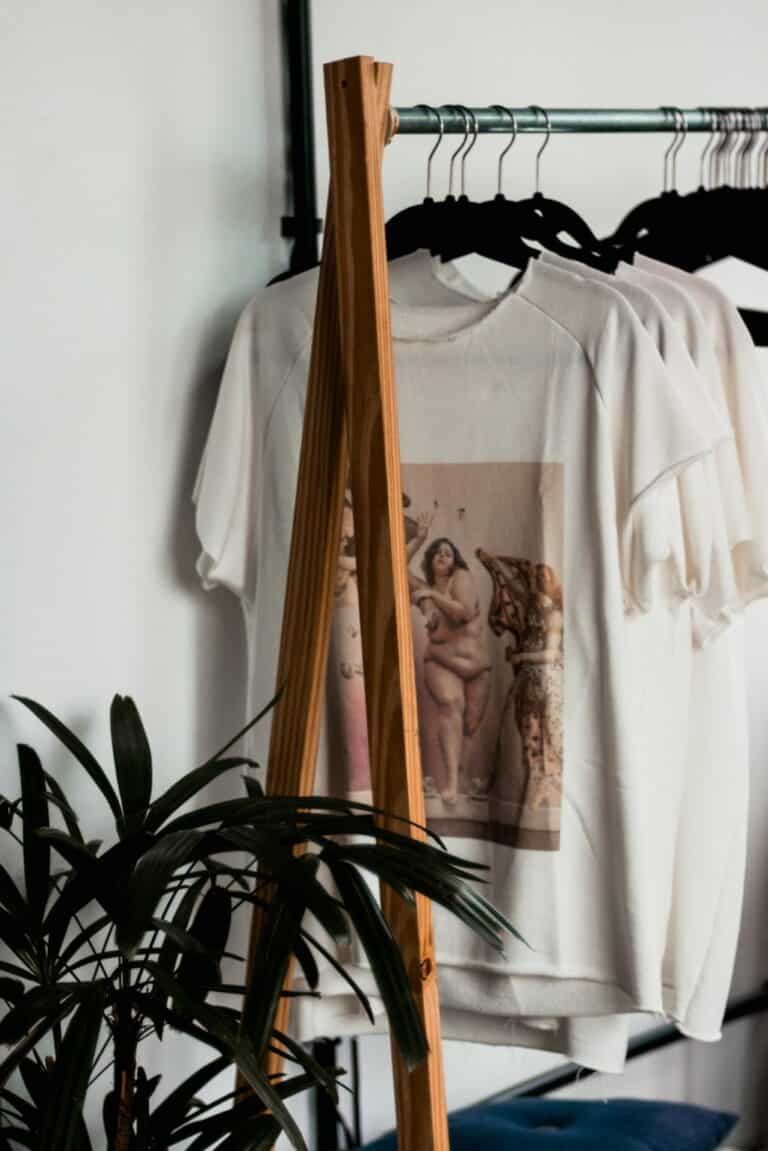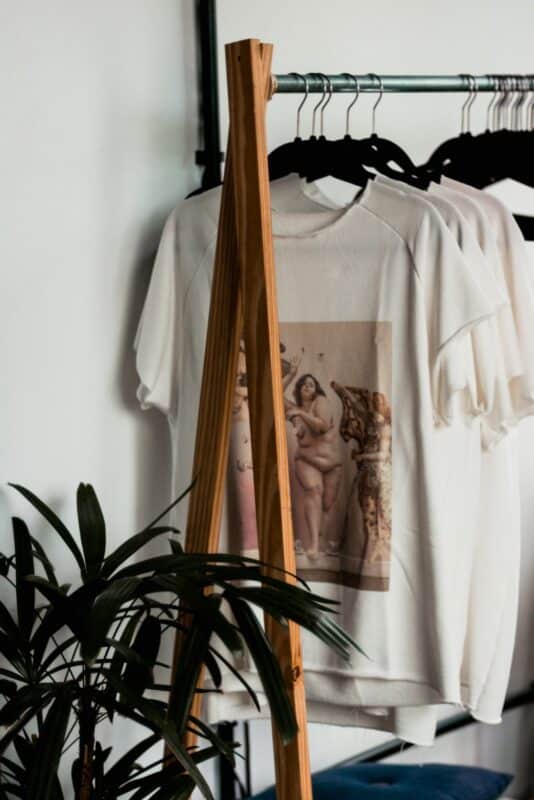 If you are a creative person and you want to make some money without any investment or costs, then Amazon Merch is worth a look.
Amazon Merch is a print-on-demand service from Amazon that sells and ships your custom T-Shirts directly to Amazon customers.
All you have to do is create designs. These can be fun, wacky designs, quotes, whatever you like or, more importantly, whatever you think will sell. You will upload these to Amazon Merch, set your prices, and Amazon will handle the rest for you.
You'll then earn royalties on whatever is sold, with Amazon keeping a share for the materials and service they provide.
Amazon Merch is similar to services such as Printful, but with the massive Amazon audience, your designs can reach a vast amount of potential buyers.
You can use your favorite design program, or even online use online services such as Canva to create your designs quickly and easily.
You can create one design or many. We recommend continually creating designs and uploading them to Amazon. Consistently adding designs means you'll soon have dozens of T-Shirt designs that can earn you a decent side income.
When you create your design, upload it to Amazon Merch, and it will be available to purchase within minutes. You can speed up the overall process by using prime shipping, meaning your designs are bought, produced, and delivered within hours!
How much money can you make with Amazon Merch?
It's hard to say. Some people make a few dollars a month, and others make tens of thousands of dollars a month. If you create fun or very creative designs and lots of them, then you can certainly make great money. Just put the time and effort in, and it can certainly make a good side hustle!
Save Money with Honey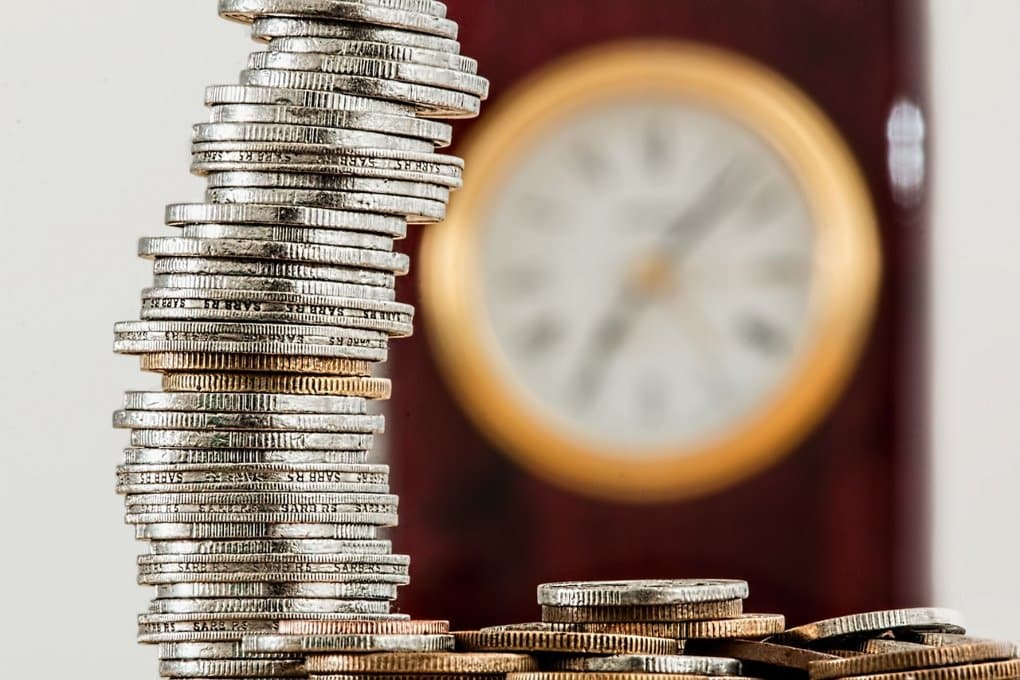 This tip isn't quite how to make money with Amazon, but let's face it, everybody shops on Amazon. So if you can save money from your Amazon purchases, then that's money in your pocket, right?
Honey is a browser extension which once you install, can help you save money at the checkout of many popular online stores. It does this by checking the web for coupon codes, which can automatically apply to your checkout. Doing this not only saves you time from hunting for coupon codes but money too!
Honey works with the most popular browsers, such as Chrome and Firefox. It also works with most of the popular online stores.
It's an excellent free service that we use all of the time.
Another great feature of Honey is called Droplist, which watches your favorite products and instantly emails you if the price drops!
Honey even has a rewards program! When you use Honey to save when making purchases, you can earn gift cards with Honey Gold! It's a useful free loyalty scheme which helps you save money and rewards you with gold! (gold = free Amazon gift cards for Amazon)
Honey is entirely free, and you can sign up and install it in just a couple of clicks! Why not start now and earn some extra cash?
Blog about it!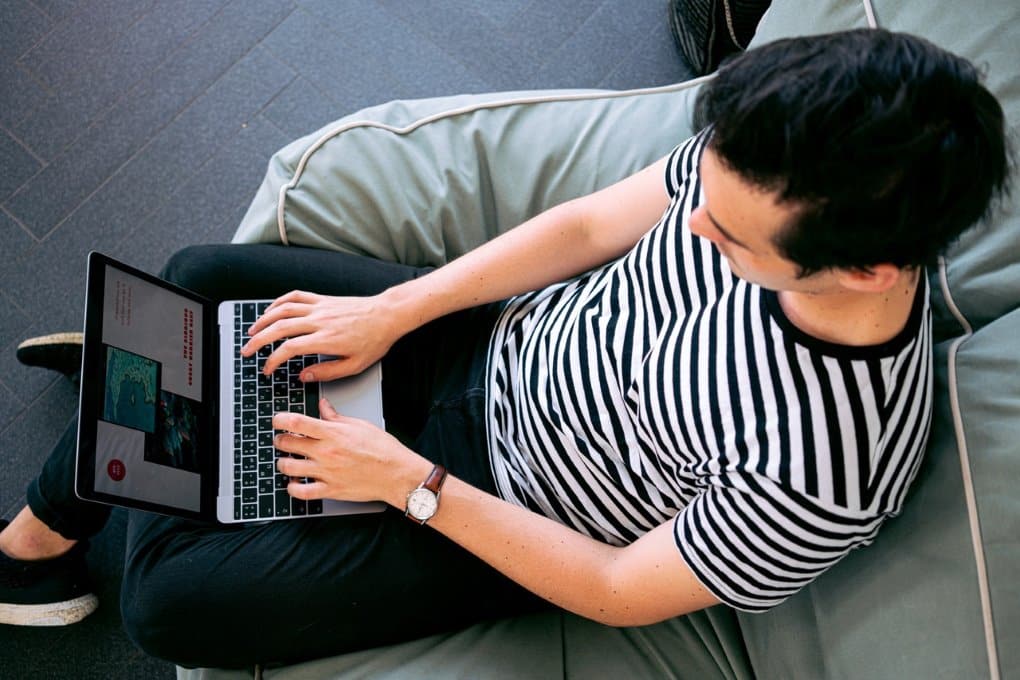 We can't state it enough; having a blog can be one of the best decisions that you'll ever make. There are lots of ways to make money from creating a blog. But couple your blog with Amazon, and you can increase your Amazon earnings significantly.
Having a blog lets you:
Refer products
Promote your self published kindle books
Advertise your Amazon FBA products
Blog about your Amazon handmade products
Showcase your Amazon Merch designs, and so much more.
Creating this blog is the best choice that we've ever made.
It has helped us achieve so much, and we believe that you can do the same!
See our guide on starting your blog quickly and easily.
Ready to earn some serious money from selling on Amazon?
As you can see, there are lots of ways that you can make money with Amazon. There are many people, including us, who are making great money with Amazon.
Some people use just one of the features, and others use several. All in all, the money you make with Amazon is down to you. The more time and effort you put into it, the better the results.
But it doesn't matter who you are. There's no reason why one of these methods can't make you some money.