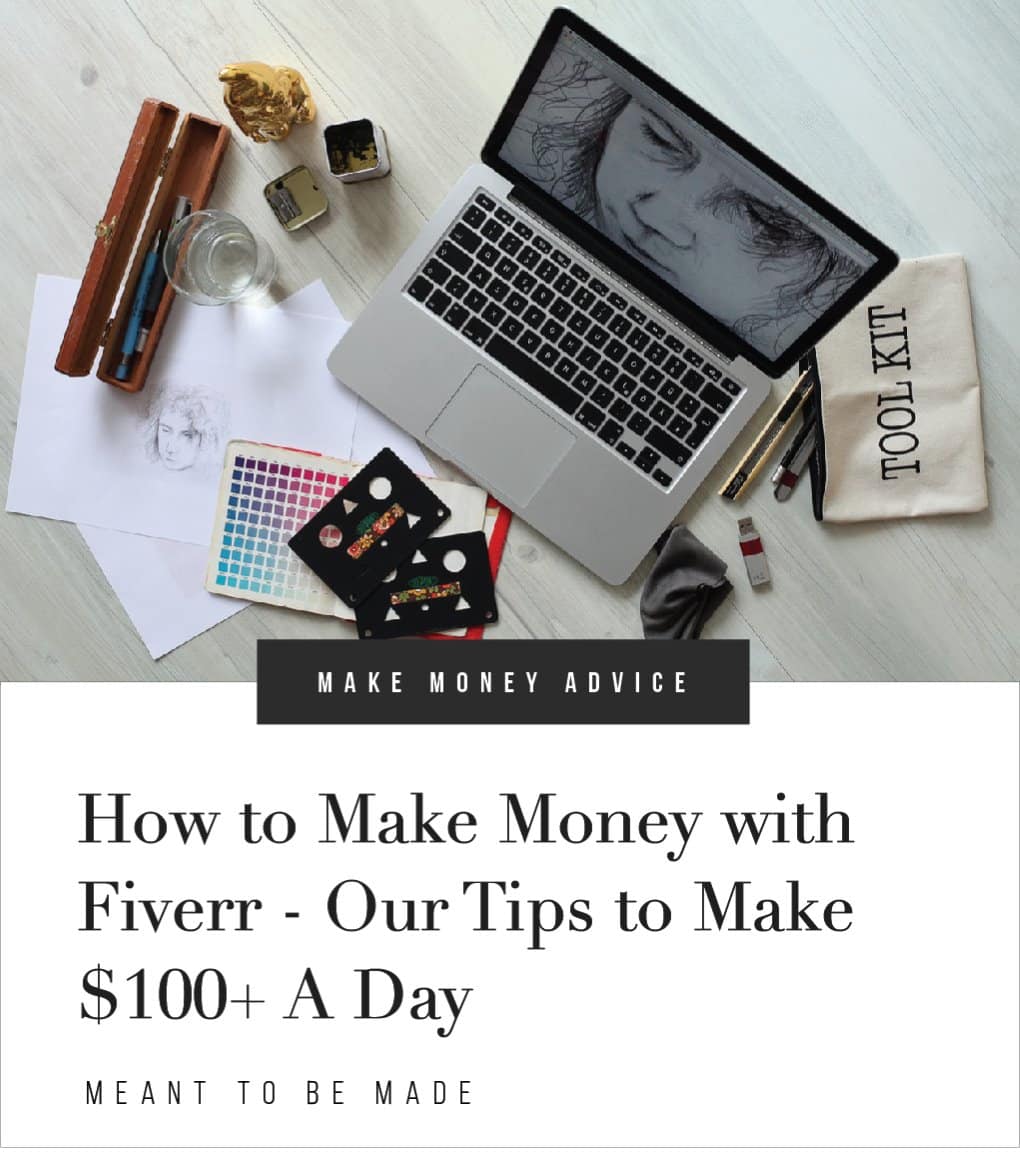 How to make up to $100+ a day using your skills!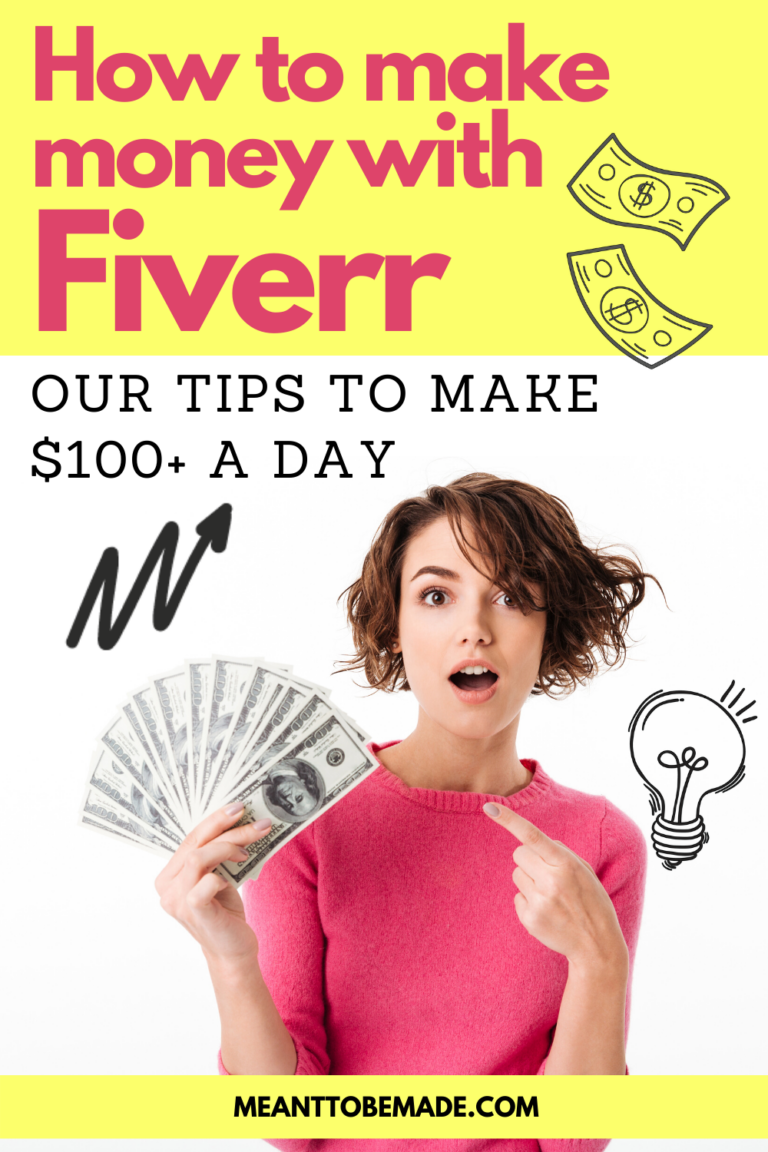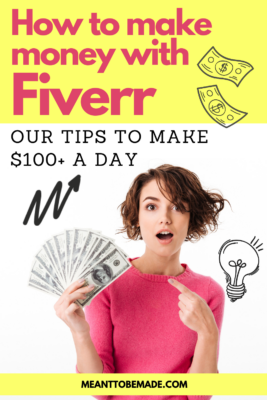 If you're looking for a side hustle or a way of making some extra money, then you're in the right place.
We've got lots of insider tips for you, and one of our favorites that you can get started right away with is Fiverr.
Fiverr is one of the world's most popular websites that's been around for over a decade and reaches tens of millions of visitors every single month.
What is Fiverr?
Fiver is the world's largest freelance services marketplaces. It's where anybody and everybody can offer their freelancing services to millions of people and businesses around the world.
Businesses use Fiverr as they are looking for freelancers to do some work quickly and cheaply.
Freelancers are called Sellers, and they offer their services called Gigs to the Fiverr global audience. When someone orders your services on Fiverr, you'll receive a notification. Then, using the Fiverr system you'll discuss with the client their needs and expectations. You then undertake the gig, and when you've completed the gig, you get paid.
Fiverr started with sellers offering their jobs for just $5, but it soon grew into the goliath it is today. Now sellers are offering their jobs for up to $995!
Fiverr is now a freelance economy, an ecosystem of tens of thousands of sellers offering a wide variety of services. Many users of Fiverr are making a full-time income, and others are supporting their primary income with jobs. Some even use it for some extra money from time to time!
Businesses often use Fiverr to outsource all of their work to Fiverr sellers, while others use it for jobs that they need from time to time.
It's free to get started with Fiverr, and you can begin offering your services right away. There are no subscription fees or fees to list your services, and you keep 80% of each completed job.
Fiverr even has an app, so people can browse the app looking for sellers to do the work they need doing. Sellers can use the app to keep an eye on requests or to update their gig offers.
What type of things can you offer
You can offer any service, so long as you're good at it. Make sure you can provide an excellent service, make sure it is legal and complies with the Fiverr terms and you're good to go.
Fiverr have over 200 categories ranging from:
Graphic design services
Digital marketing
Business services
Writing and translation
Lifestyle, and so much more.
So you'll find something along the lines of what you can offer. Take a look at others who are offering similar services to get some ideas about how you can pitch your services. Doing this will also help with setting your prices and adding any other relevant details.
What skills/experience you need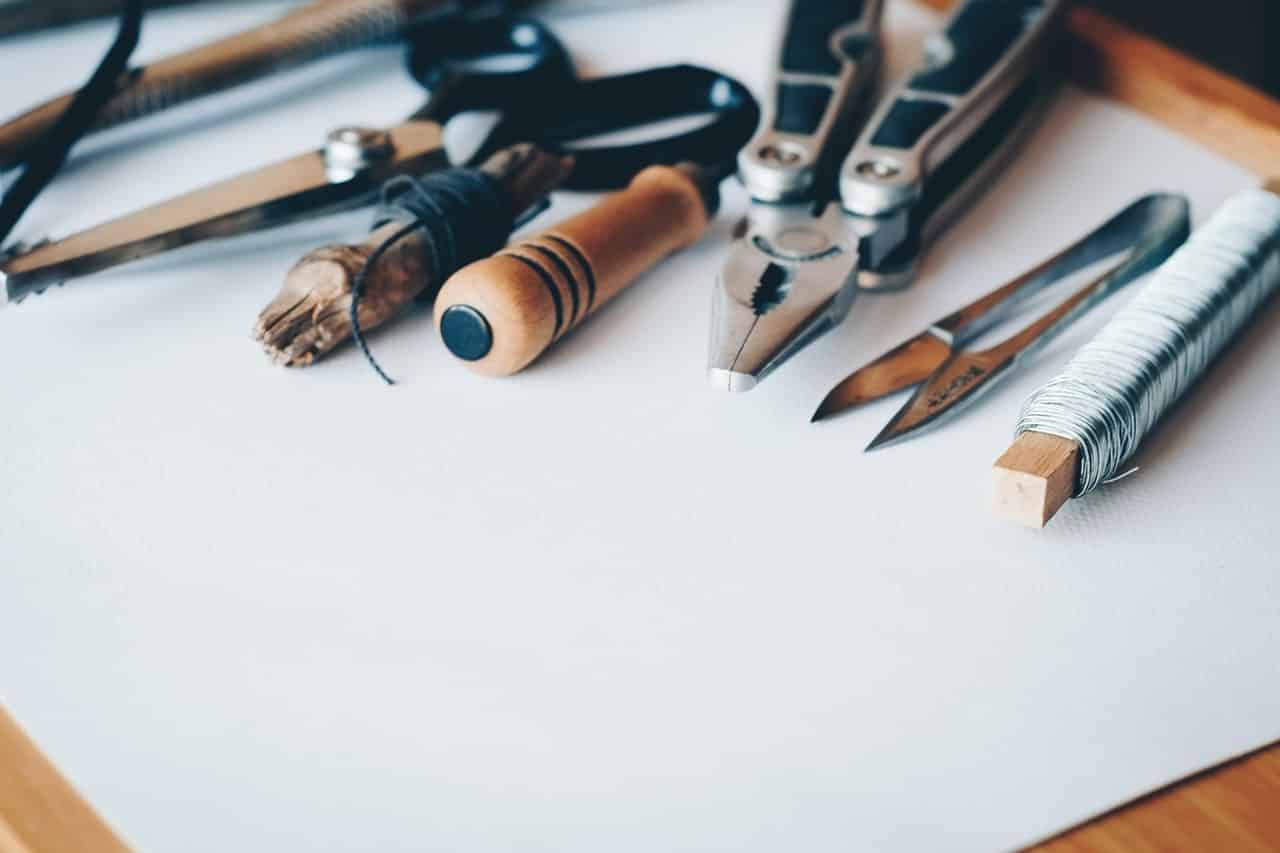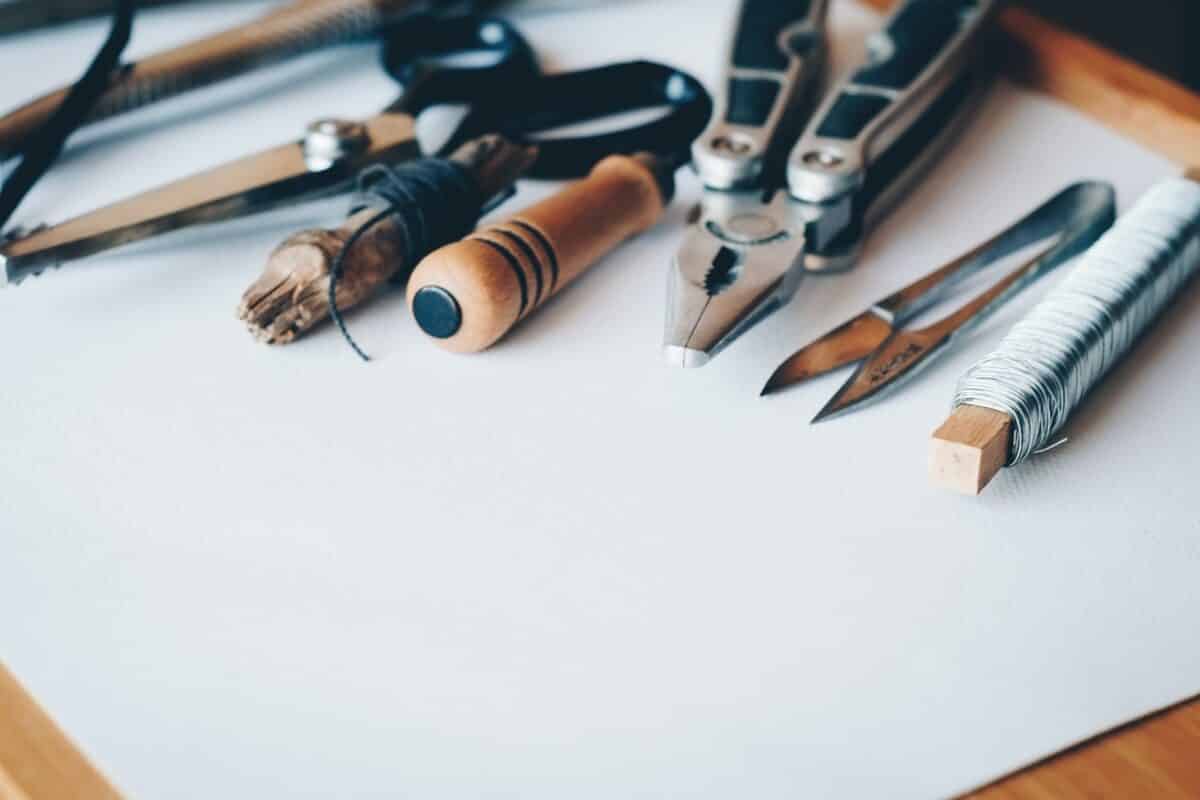 If you are charging for a professional service on Fiverr, then you must have some skills and expertise in what you are offering. You might actually have some form of experience from a job you've done previously.
However, if you feel like you need to brush up on your skills or if you would like to learn new skills, then sites like Udemy can teach you the skills you need. You can then use these skills and charge buyers on Fiverr.
There's no reason why you shouldn't look to make money with Fiverr even if you feel that you don't have the necessary skills right now.
Get started learning something that interests you today, and you could soon be earning money on Fiverr in no time.
How much you can make
How much money you can make on Fiverr is entirely up to you. You can work as much or as little as you want. Many sellers work full time, and some work their regular jobs. Others use Fiverr to make extra money and do the odd job here and there with no expectations.
You set your prices, and when you complete a gig, you receive 80% of the order. Fiverr takes 20% for providing the service and infrastructure, which is a good share.
Pricing is done by offering Gig Packages. You can set your pricing anywhere between $5 to $995 and offer three different versions of your service at three different prices. Think basic, medium, full.
How much you make depends on your niche. You can be a graphic designer and offer logo design starting from $20 and do two or three a day, or a web developer can offer their services from $250 and do two or three a week.
The more jobs you offer, and the more work you put into providing excellent service, the more reviews you get and the more work you'll attract.
Start by offering your Gig Package 'basic' option for a low cost. This entry offer attracts buyers, then through communication, try to upsell your medium or full gig at a higher price.
Sell it to them, let them know the advantages of upgrading, hustle!
It's a case of starting with a handful of jobs and building it into a full-time job. Some people are earning over six figures a year on Fiverr!
What about the competition
Sure, there's a lot of competition on Fiverr, but there's a lot of people looking for services like yours! Not every competitor can do the work they get asked to do, so there is a lot of work to go around. There is always a flow of work coming into the site.
The Fiverr Level System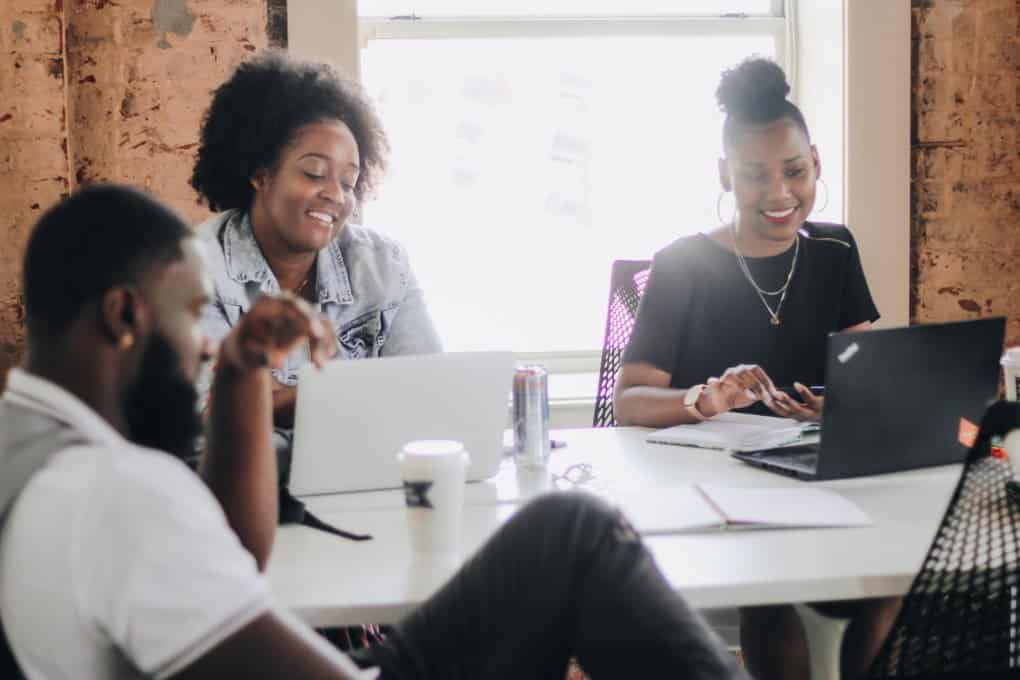 When you offer your gigs on Fiverr, you do so on a level system. This is based on customer satisfaction, on-time completion of your gigs, and providing a high-quality service. Then each month, the system automatically evaluates sellers and determines their levels accordingly.
Seller Level
The seller level is the entry point status of new sellers or sellers that don't sell many gigs. On this level, you can have seven active gigs.
Level One Seller
You are automatically upgraded to a level one seller when you meet the Fiverr standards over 60 days.
This means:
You've earned at least $400
Completed at least ten orders
Maintained a 4.7 star or higher rating
And you are responsive to customers and complete your orders on time.
When you reach this level, you can post ten active gigs along with many other benefits.
Level Two Seller
Again, you have automatically upgraded to a level two seller when you work another 60 days and complete 50 orders since opening your Fiverr account, earned at least $2000 amongst the other typical standards expected as mentioned earlier. At this level, you can post 20 active gigs and can start to up your earning potential considerably.
Top-Rated Seller
To become one of Fiverr's elite sellers, you need to continue offering excellent service, and in return, you get exclusive benefits.
Upgrading to this level is a manual process, so once you meet the requirements, Fiverr will look at your performance, and once verified, you will become a top-rated seller!
You'll need to have completed at least 100 orders and earned $20,000 from Fiverr since opening your account while maintaining a high rating and on-time order completion.
But the rewards include:
30 active gigs
Custom offers up to $10,000
VIP customer support
Eligible for featured listings
The potential for the customer success program.
These levels help maintain an ecosystem of high-quality sellers and give the sellers something in return for their professionalism. It's also good to be rewarded and gives you something to work towards.
The higher levels you advance, the more money you are likely to make, and the likelihood of you making this into a full-time gig becomes more of a reality.
How soon you can make money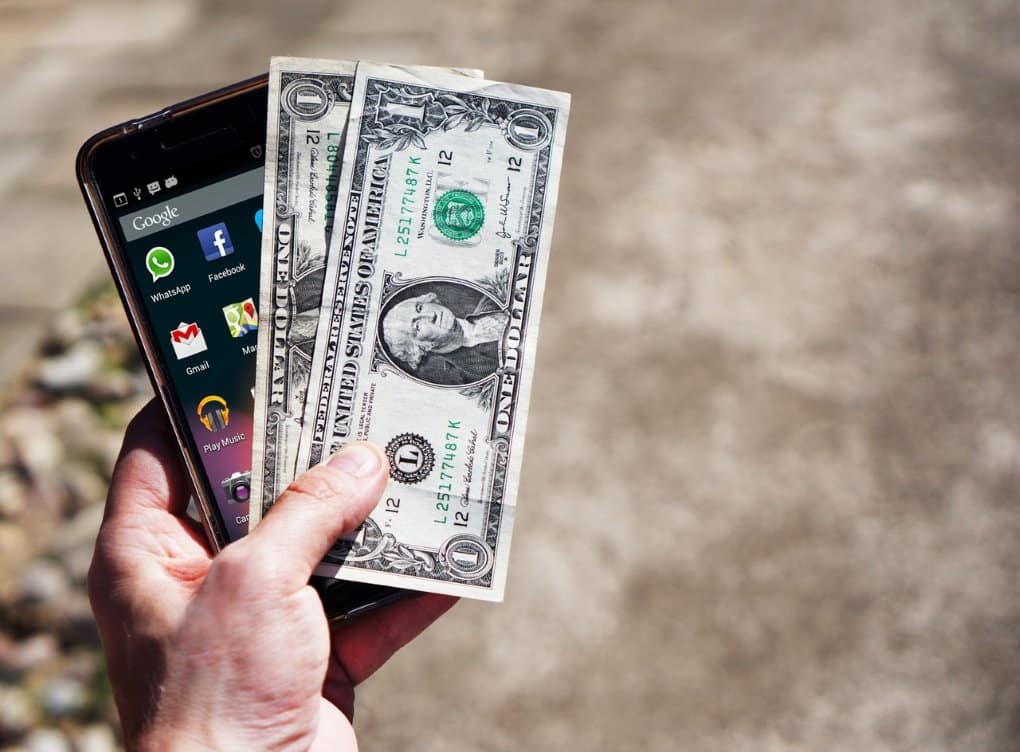 As soon as you complete a gig, the money is transferred to your account. So unlike typical traditional services, there's no need to bill your client and wait anywhere from 60 or 90 days for a check. With Fiverr, you get paid immediately upon completion of the order.
Have a blog/website to promote yourself
It's always good to have your blog. It's a great way of promoting your services, building an audience, and building relationships with others. You'll find it's a much easier way of generating business quite quickly, especially if your blog is in the same niche as the services that you offer.
You can start a blog today from only $2.70 a month, so there's no excuse for not making progress with your money-making efforts!
Use social media to promote yourself
When you have your blog and have your Fiverr gigs ready to go, you must start promoting your blog and services.
You can promote effectively on social media. Each social network has different qualities, but we find that Pinterest helps generate a massive amount of traffic. With a blog, Pinterest promotion, and your gigs on Fiverr, you really can be killing it!
See our Pinterest guide to learn more about just how easy it is to promote yourself with massive traffic potential.
How to get started
You can get started right away by signing up for a Free Fiverr account, then exploring the marketplace to give you a good understanding of how it all works.
Take notes of other sellers, what they offer, how much they provide their gig packages for, the images and descriptions they use.
Then when you have a good idea of what sort of gigs you want to offer and have a bunch of notes you can create your gigs.
This is how to do it:
Visit fiverr.com
Click the 'Become a Seller' button and sign up for a free Fiverr account. You can use the same account to offer services as a seller or buy services from other sellers
Create your first gig by clicking the 'seller tab' and going through the process of creating your gig.
Look at some other sellers from the categories you'll be selling in, so you'll have a good idea for what to write for each section.
Once you post your gig, it should be available within a few minutes for customers to order.
Occasionally there may be a delay in your gig being made available, but the waiting time isn't generally long. Some are quicker to go live than others.
Once your gig is available, you now need to get buyers to order. This can happen automatically from buyers browsing through Fiverr. However, you can boost this much further by promoting your Fiverr gigs to help you increase your income significantly.
Use courses to boost your efforts
Fiverr give you tools to help you promote your gig, and that's all good, but everybody else is using the tools too. If you want to compete better, you need to do more.
The best selling Udemy course 'Freelance on Fiverr & Become a Top Rated Seller' is a great course that will teach you a lot.
This course will:
Show you how to set up your first gig and receive orders
How to get 5-star reviews
Show you how to become a featured seller
And how to become a top-rated seller.
If you enroll in the course, you'll also have access to the course creator, Daragh Walsh. Daragh Walsh is a top-rated featured Fiverr seller so you can get feedback, advice, and support to help you successfully build your Fiverr business.
Courses like this from top-rated sellers help save you time by showing you what works and covers the ins and outs.
With these tips and tricks, you'll know what it takes to create gigs on Fiverr so you can generate a high income.
Once you receive orders on Fiverr, a customer has effectively paid for the service that you offer. Payment is held in escrow until you complete the job, which, as soon as you do, is deposited into your account.
You must maintain a professional relationship with your customers. You will have some good ones who will want to use you again in the future, and the more jobs you do, the more repeat customers you will have.
Of course, you will also likely have some bad customers from time to time, but it is important that you maintain professionalism and not be drawn into bitter arguments as this can affect your ratings.
Ready? Let's go!
So now you've got a great idea of how Fiverr works and how you can make money with it. It is truly an excellent service which is used by thousands of freelancers around the world. It might be something that you consider for yourself if you ever need any professional work done by others for a low cost.
There are alternatives, such as Upwork. You may find that you want to offer your services on both platforms to increase your earning potential.