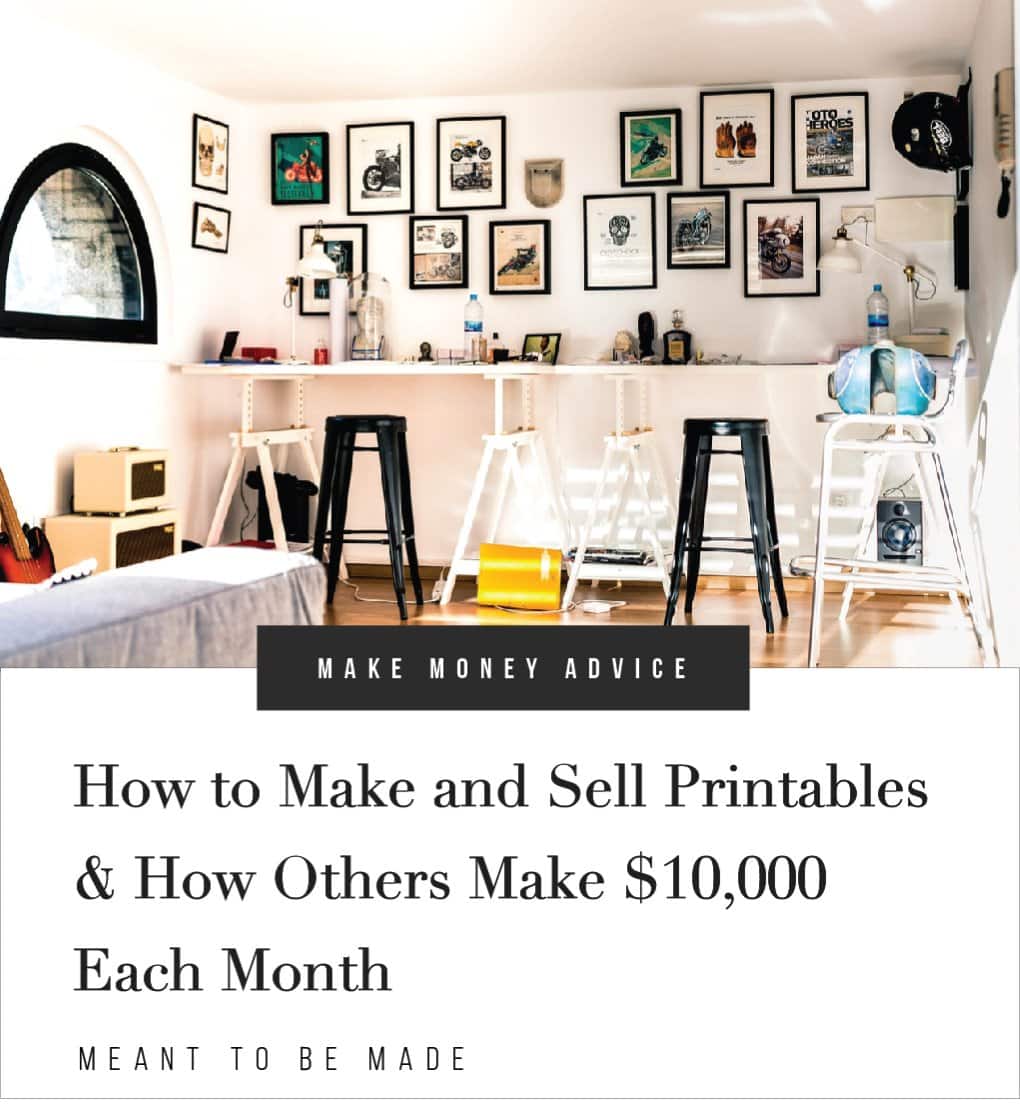 Don't you love printables?! There's just so much variety! Being able to pick a unique design that's not the cookie-cutter prints that stack the store shelves, and better yet, pick your own frame to put it in. It's great. The perfect low-cost way of gracing your walls and other homely areas.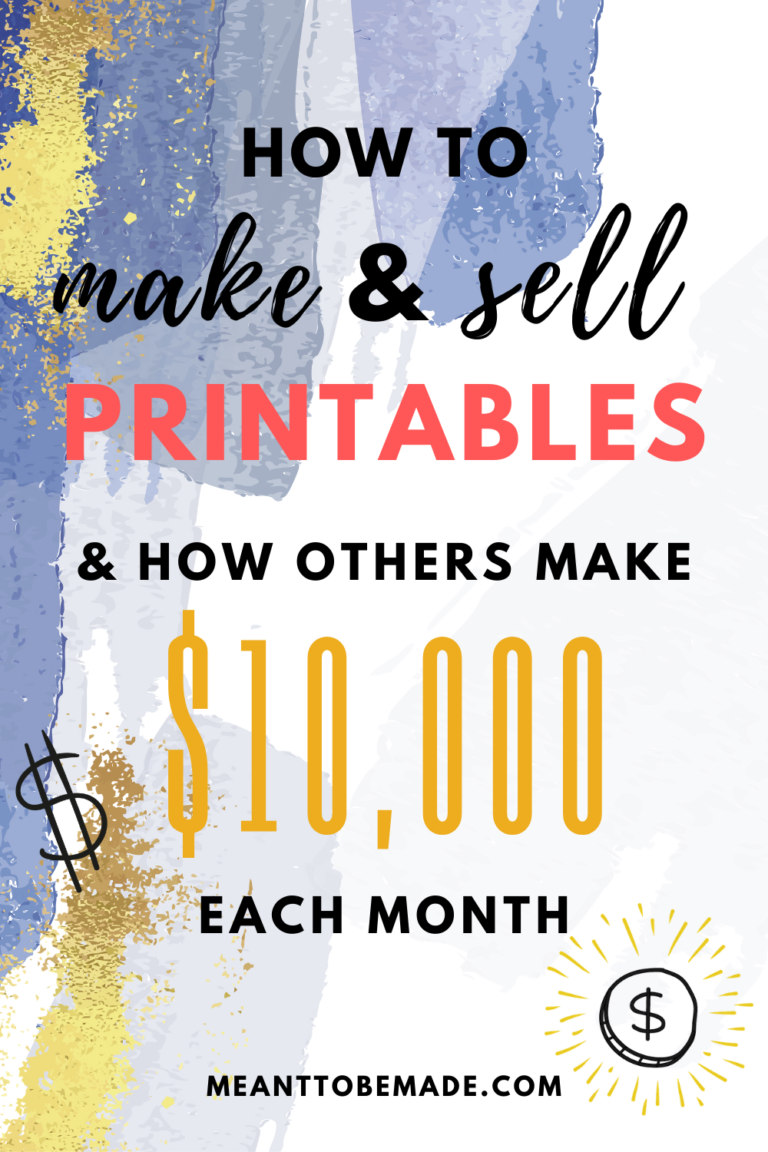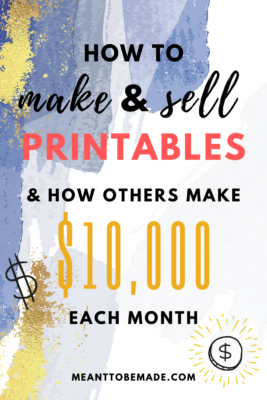 But have you ever thought about making and selling printables? There's a huge market for them and you can sell printables to anyone around the world on different marketplaces. And guess what? They're actually really easy to do.
The best thing about them? They are the perfect way to earn passive income. Once you've designed a dozen or so of them you can just let the money come in, you don't have to do anything with them again.
Who doesn't love the sound of that?
What are printables?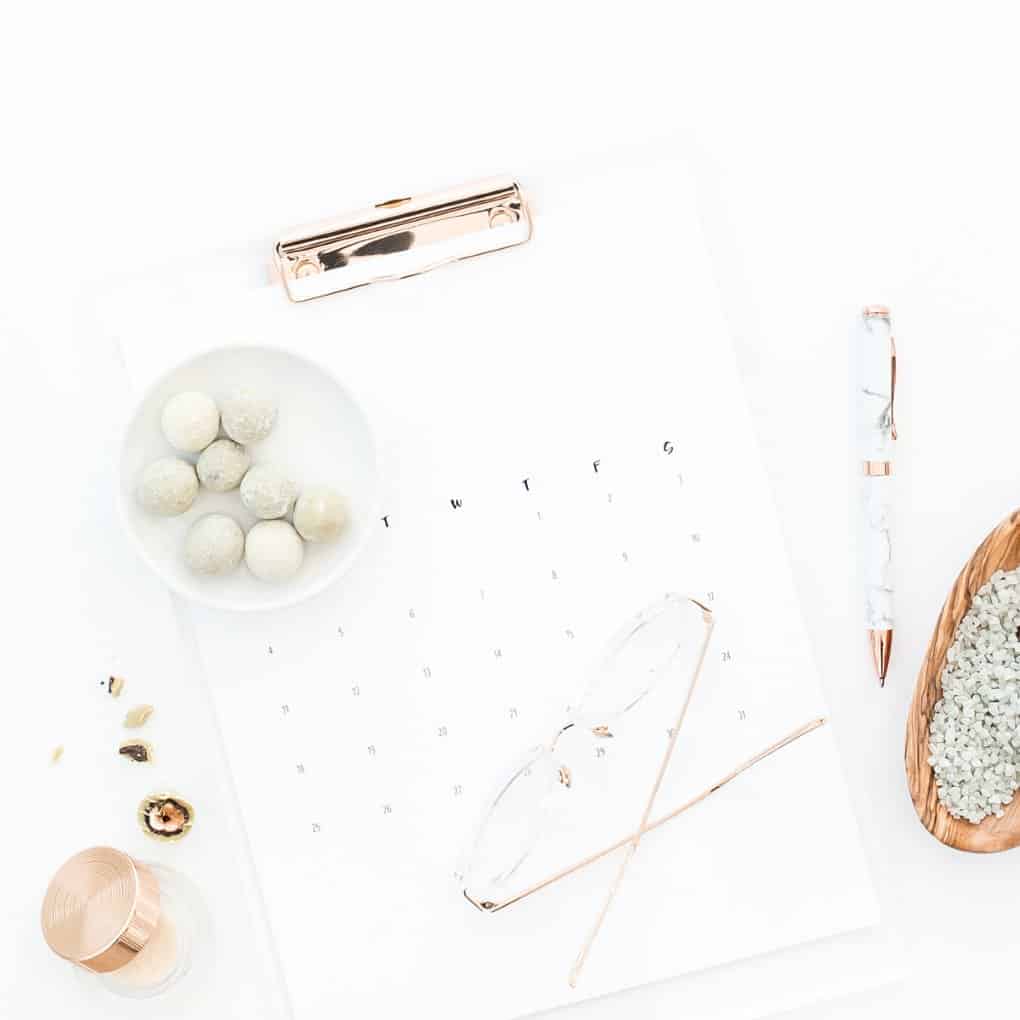 Printables are downloadable files, primarily image files like jpg or pdf files. They're designed to be quick and easy to print so that when you find one you like you can buy it for a few dollars and you can instantly download and print it. It'll be on your wall within minutes.
Printables may sell for just a few dollars but believe it or not there are some designers who are making 6 figures a year selling printables.
The great thing is you don't have to print, pack and ship your artwork, and by making a printable digital download your customers can instantly download and print your artwork after purchase. They can either print it at home, pop it in a frame and hang it, or they can take the digital download along to any print or photo store and have it printed there, as large as they want.
You can even make collections. Many people sell printables in sets of 3 with a theme that runs across the three prints. This not only makes a nice touch to any home but also helps you bump up your revenue. What's not to love about that?!
You can make a variety of different kinds of printables such as:
Wall Art Prints
Wedding invitations
Wedding programs
Resume Templates
Gift Certificates
Party Invitations
And much more!
The more printables that you design along with the more places where you make them available then the more money you can potentially make.
We've done some research and found that there are printable designers with a huge amount of sales, equating to 6 figures a year.
Bonus Tip!
Did you know that by designing printables you're actually doing a lot of the process for designing art prints too – so as well as selling printables you can also sell art prints.
You'll just need a good printer such as Pixma Pro 100.
Another Bonus Tip!
And as well as making art prints, or an alternative to (but the more income streams the better right?!) you can also offer your designs to print-on-demand services and they will print, pack and ship your designs to customers all over the world.
Better yet your designs can grace many different types of things from apparel such as t-shirts, mugs, to furniture, duvet covers, canvases, framed art and much more!
What skills you need
To make printables you just need to be a creative person, you actually don't need to be an expert graphic designer or know software such as Adobe Illustrator. In fact, it's easy to make printables with tools such as Canva. Canva makes it very easy to design everything from Business Cards to web banners.
So using tools like Canva or Illustrator you can very easily create designs that can be printed by others.
You can also use resources such as Pexels for free stock photography should you want to add any photo elements to your designs and the website Freepik has millions of things that you can use to enhance your designs even further.
Making mockups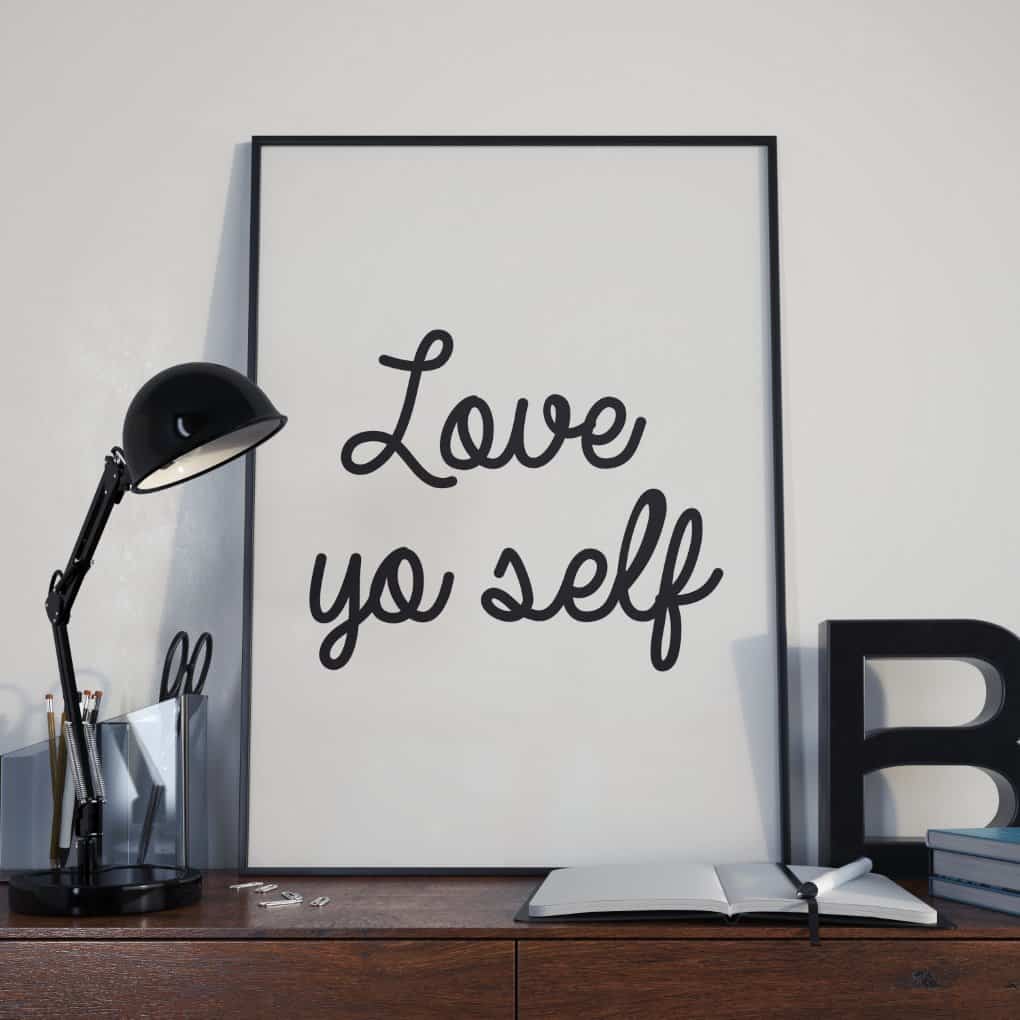 When you've got a dozen or more printable designs now would be a good time to think about selling them.
But before you do that we recommend that you mock them up first so that your customers can get a better idea of how they would look in the real world, plus this makes them more appealing.
There are many mockups available online which will be perfect for your designs. Take a look at some of these from CreativeMarket – they look stunning and the great thing is, it only takes a few clicks to make your designs look this good, it's all pretty automatic.
Mockups generally require photoshop or illustrator, so if you don't have either of those then you can download a trial version, the trial will allow you to knock up your mockup at no further cost!
Just find a good mockup and open it in photoshop or illustrator and it'll guide you through the steps from there. There are always instructions included with the mockup files, so you'll have easy to follow steps to make sure you don't get lost, but believe us, it's really easy!
We recommend that you have 2 or 3 mockups of your designs, this makes your products look more appealing and sellable. People like to flick through the product galleries before making a purchase rather than one static image, so if you want to increase sales then use mockups!
Exporting the images
Once your printables are finalized you need to export them and make them ready for purchase. Hopefully, you have designed your print on the artboard size that you want to sell them (A4, A3), etc and so you should export them at these sizes. Make sure you export your printables in jpeg format at 300dpi (the highest resolution).
When you are happy with your mockups, you need to export them so you can upload them to your store. We recommend exporting your images in jpeg at a thousand pixels wide with 72 dpi resolution. You don't want to create your mockup images to large or else other competitors could take your design and replicate them.
Where to find business / where to sell your printables
When your designs are ready for selling, we recommend that you open an Etsy store to upload them for people to buy. More importantly, we also recommend you open a Shopify store, or your own hosted website, both of which give you much more control and will save you money as Etsy and other online marketplaces take a small cut from your sales.
If you're interested in starting your own store then check out this amazing guide.
How soon can you make money
When it comes to how soon you can make money, it all depends on how well you start and how you promote. If you launch your store (self-hosted or Etsy) with a large choice of great quality printables and some promotion to back it up then you can expect your first sale quite quickly. From personal experience, when we created our first Etsy store, we sold our first product within a week of opening!
Courses to take / books to read
If you want to learn more about how to make printables, make mockups and even market your printables online then check out this great course, where you'll be shown how to take your designs and convert them into a printable download format and how to upload and sell them online on places such as Etsy.
Have a blog/store to represent yourself
Remember, having your own blog or website is the perfect way to promote yourself. When you use social media to promote your products they'll link back to your own website, where your potential customers can browse all of your products, buy your printables and come back again and again.
You shouldn't promote your Etsy stores and the reason for this is that your potential customers are landing on Etsy, seeing your products but also seeing other people's products, so they can quite easily and may very likely go browsing other competitors.
That's why we recommend you have your own Shopify or WordPress store, promote your products on Pinterest and other social networks, but link back to your own website.
This way if anything fell through with Etsy it doesn't matter as your website is the main income stream.
Use social media to promote your products
Pinterest is by far the best way to promote your printable products. Pinterest is not just a social network but it is also a very powerful search engine. So your pins will remain there indefinitely unlike other social networks where your posts will soon be swallowed up by more fresher content.
Conclusion
So you've learned how you can make up to $1000+ each month from selling printables, so what's stopping you from getting started? Even if you only make $100-$200 a month that's still something.
Lets sum up the steps needed.
Sign up for a Canva account and start making some great designs
Sign up for a Shopify store, or set up your own website
Create an Etsy store (if you haven't already got one)
Mockup your designs to make your products look amazing
List all of your products on the various stores and let the money roll in!