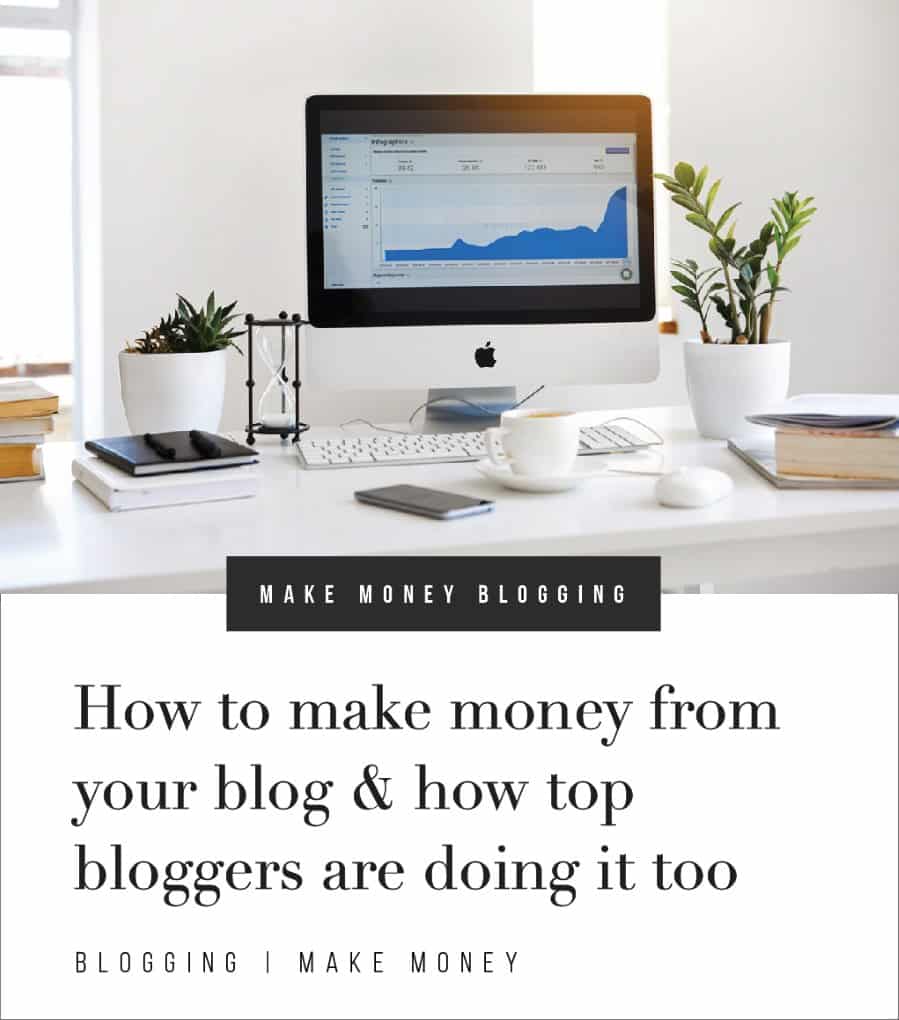 Simple and effective ways to make money from your blog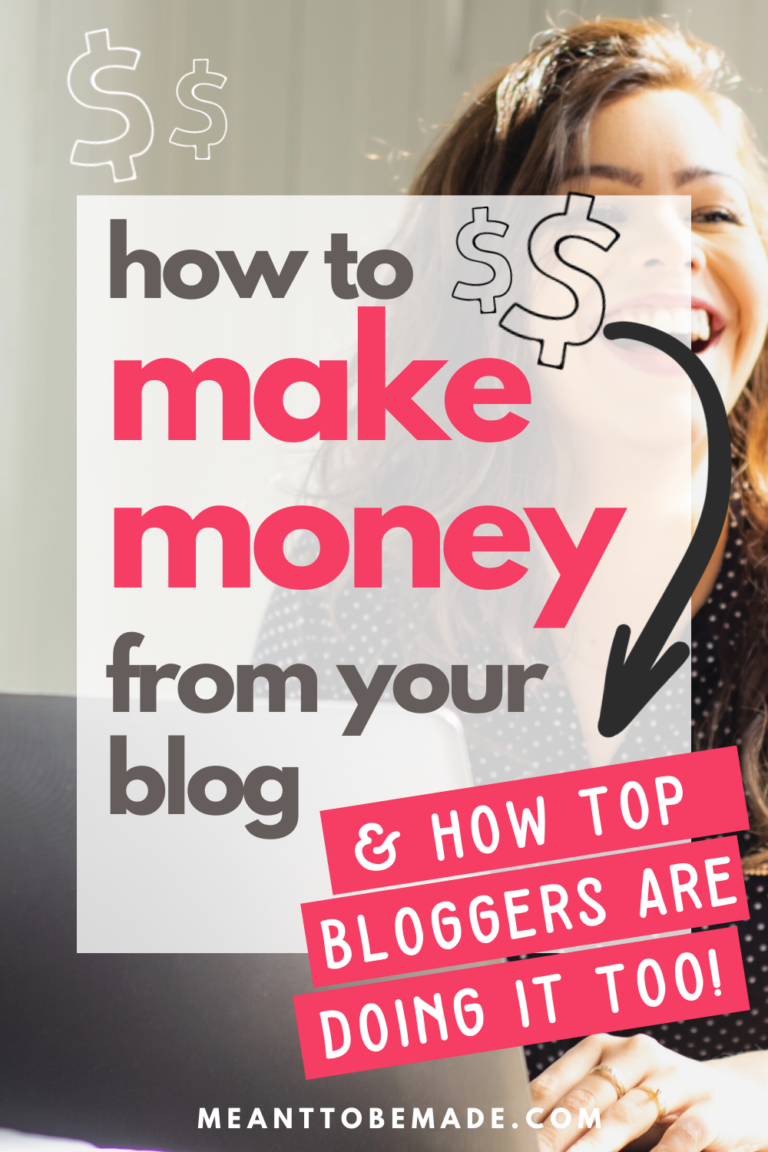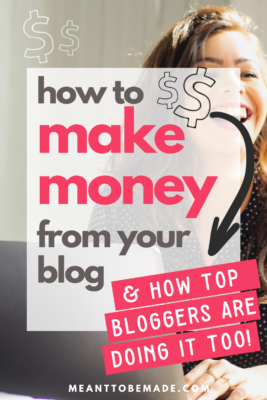 So you want to know how to make money from your blog? Who doesn't?! We sure wanted to know when we were starting.
The good news is it's completely attainable and is quite easy to do and we will tell you several ways to do this and show you how.
Making money from blogging is the natural step for bloggers to make regardless of whether it is a personal blog or a business blog.
Monetizing your blog might not make you rich, but it can certainly pay towards your bills. But with enough time and effort, you can maximize your blog's earning potential with these ideas.
Display ads on your blog
Certainly, one of the easiest ways to make money from your blog is by displaying advertising on it.
By using an advertising network such as Google AdSense, you can quickly enable your blog to show ads and begin generating income.
These are typically seen as banners placed on various positions in and around your content. Whenever a reader clicks on the ad, you get paid for that click.
The ads are typically relevant to the content of your page. They may also be remarketed ads, which are ads that are relevant to the reader based on their browsing history.
The earning potential depends on the type of ad that is displayed. If your content is about financial advice, then the ads that will be displayed will likely relate to the subject. This will yield a higher click amount, possibly a few dollars per click.
Content that doesn't have much competition, which may only provide you with a few cents per click.
Ideally, you want to stay on topics that relate to what your blog is about. Keeping within your niche will mean that the blog posts remain relevant to your readers.
Other than AdSense, (which is the predominant ad network used by the majority of bloggers) other ad networks can pay higher amounts such as:
Adthrive
Media.net
Ezoic
Mediavine
Momentum
Adbuff
These networks usually have requirements for joining them, such as a certain amount of traffic per month, and generally, most bloggers start with AdSense and over time, move on to others as their blog grows.
Sell Private Advertising
Ad networks such as AdSense aren't your only options for displaying advertising on your website. If your site becomes popular and begins attracting good traffic, then you can get in touch with companies offering ad space on your site.
Alternatively, advertisers can approach you requesting to place their ads on your site, especially if you offer placements on your website. These can be promoted in media kits.
Media kits are where you create a page on your site or a downloadable pdf which displays the locations on your site where ads can be displayed, such as banners and links.
It will also offer other information such as:
the number of visitors your site receives
how much you charge per advertising space
the duration of the running ads, and more.
The great thing about this is that there is no middleman, so you'll not be paying a commission, and you can set your own ad rates.
If this is attractive to an advertiser, then they will provide you with a graphic to display and the URL address that the graphic should link to.
This is in its most basic form.
There are plugins for WordPress that can help make this much easier and will provide tracking that you can give to the advertiser. This will provide them with information on how their campaigns performed.
How much do I charge for advertising on my blog?
There are many different guides online for how much you should charge for advertising on your blog. None of these are the law and is mere opinion, but there is a general rule to follow based on your traffic and ad placement.
Let's start with this sum.
Your total daily visitors divided by 10 = how much you charge per month.
For example, 750 visitors per day divided by 10 = $75 charge per month.
Now, this is a basic rule of thumb devised by Yaro Starak. Other bloggers suggest never charging below $150, but other factors can change the price, such as where the advertisement will be placed.
Google Adsense has created a simple advertising heat map showing what parts of your landing page will get the most views.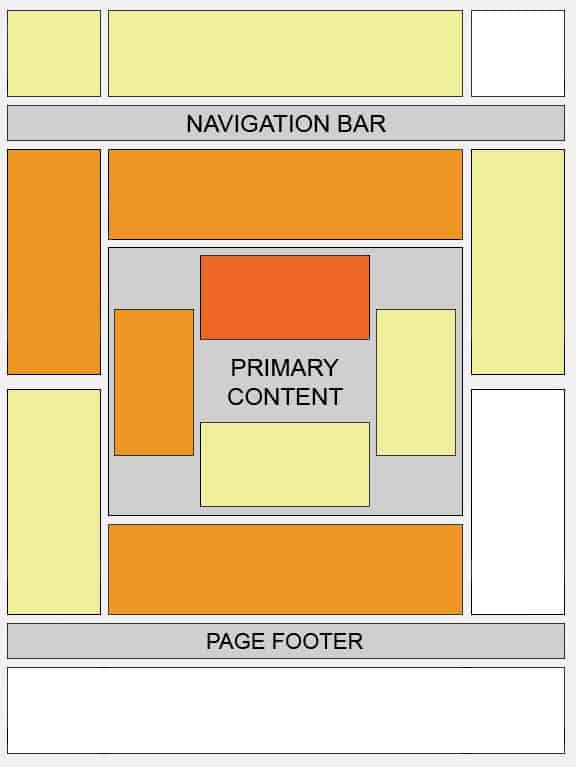 Based on this map, you can see that just above 'primary content' is the hottest for placing ads and, therefore, can charge more for this prime spot.
Another thing to keep an eye on is how much your sponsor is gaining from your ad.
Say, for example, your sponsor is paying you $75 per month to advertise on your blog but because of your blog they are actually earning around $15,000 then surely you can up your charge. It's never too late to negotiate and remember, don't let people walk over you.
A final tip on how to charge is just trial and error.
You can start pricing by using the formula above and see how you do with that price. If you sell out quickly, consider slightly upping the price.
You can keep doing this until you notice a drop in sales, and when that happens, simply lower the price again until you find a price that works for you.
Remember, as your blog grows and becomes more established, you can start to charge more for the bigger companies out there and maybe even approach them.
Get Involved in Affiliate Marketing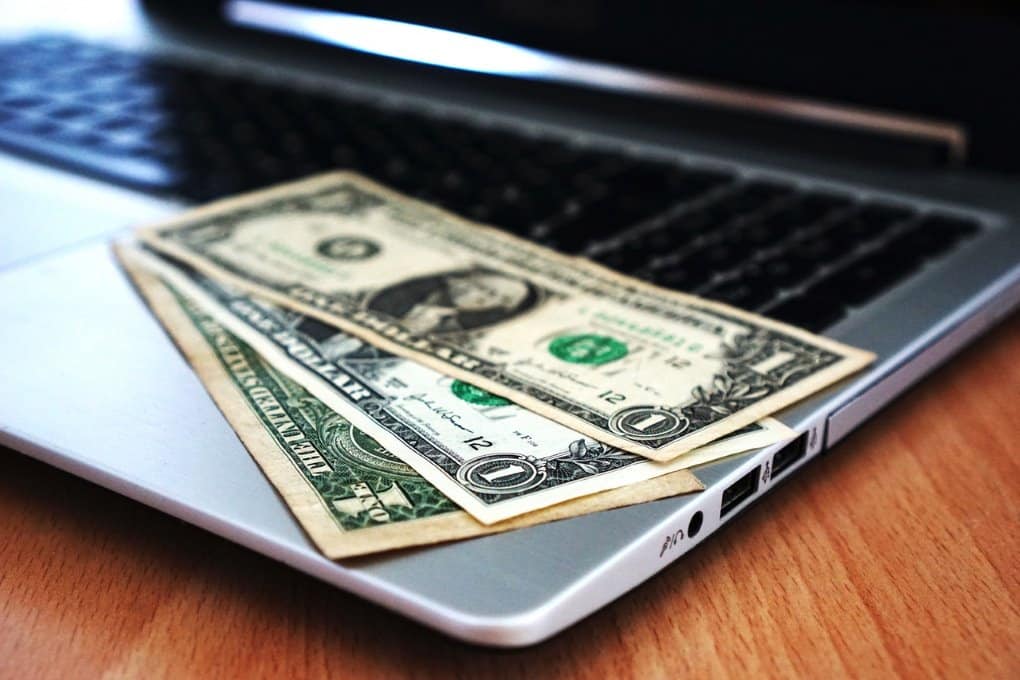 Affiliate Marketing is the creme de la creme when it comes to making money through your blog. This way of making money takes the majority of your time and effort at the start but can bring you an income for many years to come with minimal work.
Affiliate marketing is when you team up with a seller and earn a commission (money) by driving paying customers to the seller. For each sale bought through your unique link, you will earn a commission.
The brilliant thing about affiliate marketing is how it is almost a passive income. Also, there are so many affiliate marketing platforms available that any niche is guaranteed to benefit from it.
Affiliate marketing isn't a get rich quick scheme, and many people don't ever get rich from affiliate marketing. Still, almost everyone who invests in affiliate marketing does receive an income from it. How much you earn is up to you and how hard you work, like any job.
How do I get started with affiliate marketing?
Getting started with affiliate marketing is just a case of linking to other websites and getting paid every time one of your readers clicks the link and makes a purchase.
One of the most popular affiliate networks is Amazon Associates.
As you know, Amazon is the biggest marketplace in the world and sells pretty much all kinds of products.
So for example, if you are writing a blog post on photography and you want to mention a recommended kit list of cameras, lenses, etc. you can simply do the recommendations as you normally would, but the links that you add are to the products on Amazon. (Which also benefit your readers as they are often the most competitively priced).
If your reader makes a purchase, then you receive a commission. The more readers of your blog content, the more commission you receive!
Over time you'll soon realize that there are so many products and services you can be talking about and recommending. Your potential earning increases rapidly the more you learn how to recommend products.
Sponsored Partnerships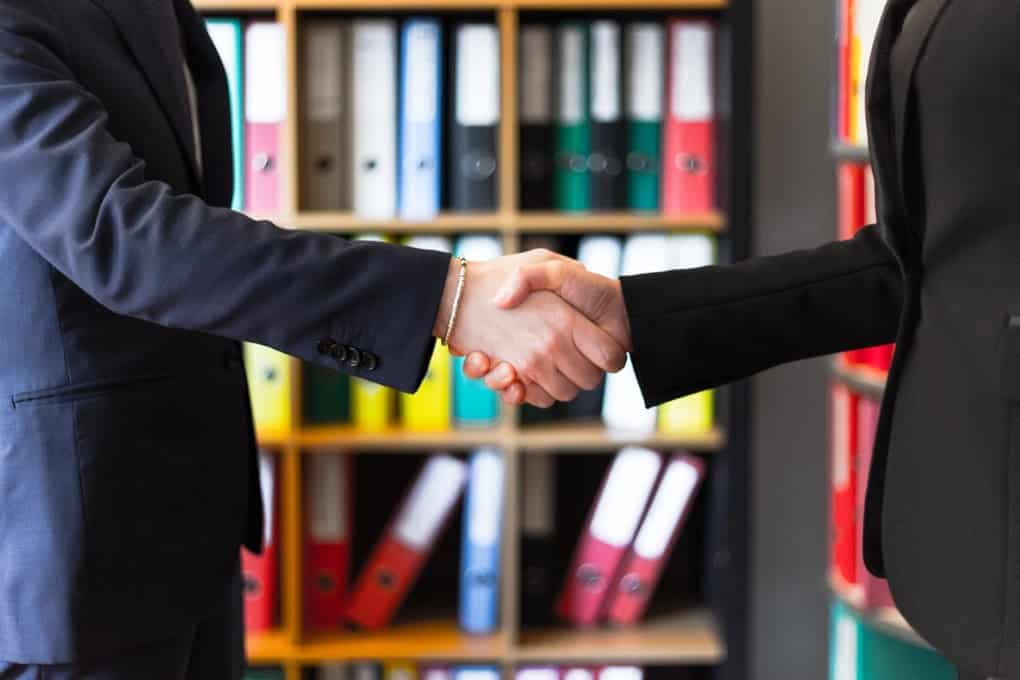 Writing your own blog posts is what blogging is all about. But what if you could get paid for writing blog posts on your own website?! This is known as sponsored posts.
Sponsored Posts
A Sponsored post is where you write about a product or service, whether you're providing a review or just writing a feature, and you'll set an agreed rate with the company that you are partnering with for the blog post.
Sponsored by
On a smaller scale, you can write your typical blog posts but begin or end the post with a mention of the advertiser, such as "This post was brought to you by…"
You obviously won't make as much as you would with a full sponsored post, but some blogs still charge serious money just for mentions like that.
Paid Links
Lastly, many blogs offer simple paid links. So if your blog becomes relatively successful, you can be pretty certain that people will contact you at some point looking to see if you could place a link to their website on your blog.
Some blogs do this for free if the link is relevant and benefits the readers of the blog, but many blogs charge for this. I've seen blogs often charge $500 or more just for a single link.
Sponsored Newsletters
If you have a blog, then it is a must that you have lead captures on your blog posts. By having little signup boxes and prompts on your pages, you're capturing users that might leave your blog and never return.
When you capture their names and email addresses when they sign up for your newsletter, you slowly build a list of prospective leads.
You can send out newsletters promoting your latest blog posts or news, and you can sell space to advertisers, even simple 'Sponsored by' mentions.
Digital Products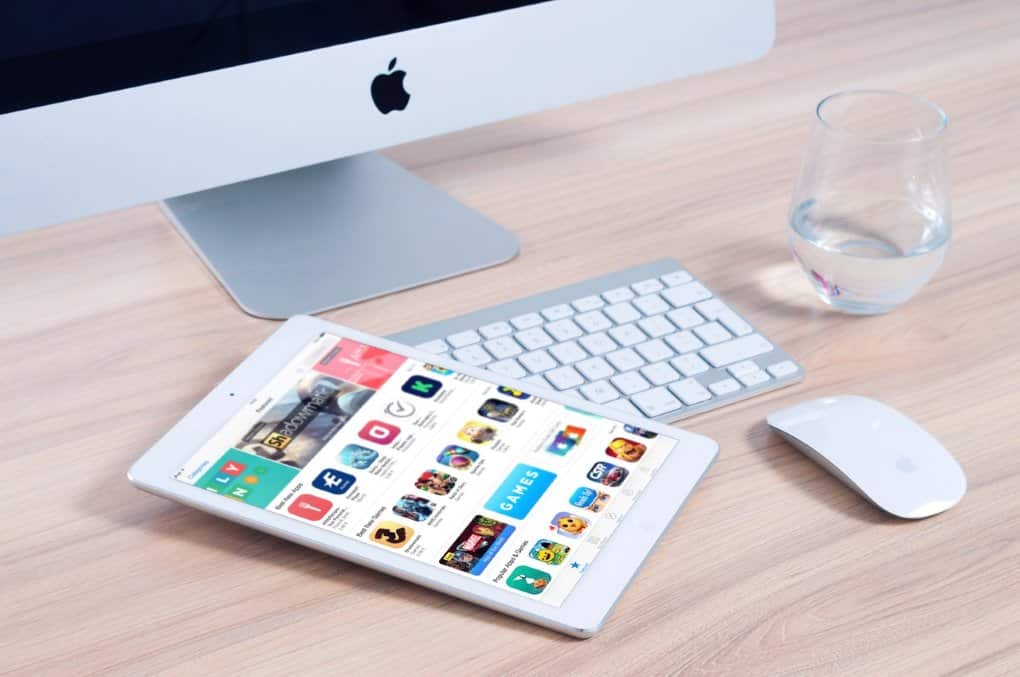 Selling digital products is a great way to make money from your blog and is an ideal way of increasing your income stream.
Commonly sold digital products include:
eBooks
Online courses
Printables
Music, Videos, Images
Apps, Themes, Plugins
Ebooks
One of the most popular types of digital products that are commonly sold on blogs is eBooks.
After all, if you can create lots of content for your blog, then there's no reason why you couldn't create lots of content for an ebook. You can also repackage a lot of your blog's contents into an ebook form, which is what many bloggers do.
This is essentially taking the best bits or most valuable content based around one certain topic and packaging it in a structured and easily accessible form. Often this is more premium detailed content than what you give away free on your blog.
As an example, we offer some great ebooks which we give away for free to our subscribers.
Online Courses
Similar to ebooks, you can create, package, and sell content in the form of online courses which are often highly valuable.
Course content should be premium informative information that is well structured and will help teach and aid the reader.
Printables
Printables are a major selling source for bloggers due to the various items you can create and sell. Some of the most common printables sold are:
Downloadable artwork
If you want to sell your own digital artwork on your blog, then there are certain things you should be aware of first.
Firstly, any artwork you are selling should entirely be your own, or else you will run into trouble.
All artwork should be of the highest resolution possible so that printing is of a high standard
Be sure to cater for individual needs. Set your downloads to different sizes of print – most common are A4 and A3, but if you want to go the extra mile, then add in A5, A1, and others.
Informative and educational PDFs
Like mentioned earlier with ebooks, you can always package your valuable information in the form of a PDF to sell directly from your blog. This is a good option if you don't want to go through an app store or market place.
Some people prefer to read and view certain literature on their laptops or computers rather than on a phone as it can be easier for them to work alongside, especially if the PDF is a teaching resource.
Templates & other items (relating to your niche)
Many bloggers sell templates that relate to their niche. Let me give you some examples.
– Crafting blog
Crafting is such a varied term, so bloggers in this niche can release templates based on all sorts of things. This could be sewing patterns, sticker labels, DIY printouts, coloring pages, cards…the list goes on and on.
– Finance blog
Common items in this category could be anything from financial checklists, downloadable funnel templates, content schedules, planning pages, etc.
– Beauty blog
If you're planning to get into beauty blogging, be prepared for your readers wanting to know the ins and outs of your skincare and makeup routines. This is where good downloadable checklists, guides, and product lists come into play.
Essentially no matter what you blog about, there is always some kind of downloadable item that your readers will appreciate and want.
You just have to make sure it's relatable and what your audience wants and needs – so read their comments and listen to what they have to say.
Music, Videos, Images
If you are a creative person, you can sell your own photographs, graphics, videos, and music, which people can use in their own content. All can be done from your own blog.
Ideally, the items that you sell on your blog should be relevant to the blog niche and topics you create so that it is relevant and useful to your readers.
Apps, Themes, Plugins
If you are a developer, then a blog is a great way to promote and sell your digital products. Apps can be uploaded to the app stores such as Apple App Store or Google Play and can be promoted on your blog.
Themes and Plugins can also be promoted on your blog but can also be sold directly from it.
Physical Products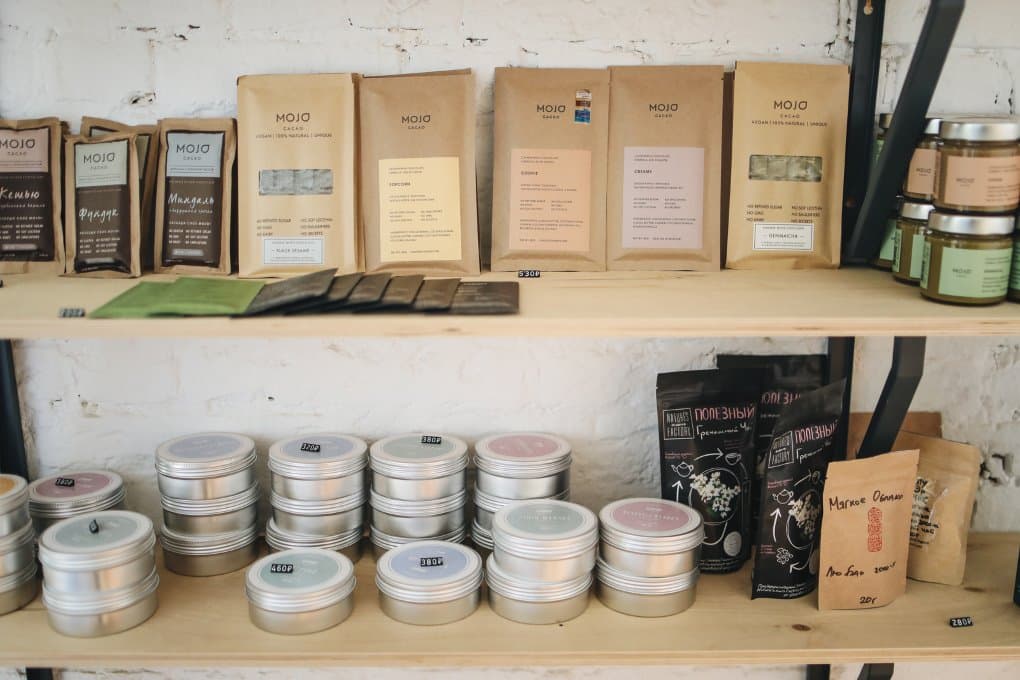 Many people use their websites to sell physical products. You can sell the odd individual item with a buy now button and accept payment via PayPal, then ship the item to the buyer. It's all very easy to do.
Alternatively, if you have more than a handful of items to sell, you can install an e-commerce plugin on your website.
Your buyers can add multiple things to their basket, which can all be shipped at once, and it will even generate invoices and packing slips for you.
We regularly sell physical products which we make on our own website and generate $1,000s every month from them alone.
Conclusion
The possibilities are endless when it comes to what you can sell on your website, from handmade items to items that you buy and sell, digital items, and so much more.
Whether you're simply showing:
ads on your website
getting involved in affiliate marketing
selling your own digital or physical products
or a combination of all the methods here
you can be sure that if you create a blog that offers good quality content and you put the time and effort into making it a success, the monetizing of your website will provide you with a good solid income to reward you for your efforts.
Making money from blogging requires perseverance but can pay off, and over time you'll learn what works for you and what doesn't.
Just remember to put your readers first! They are the ones who will be buying your products or clicking on your ads.