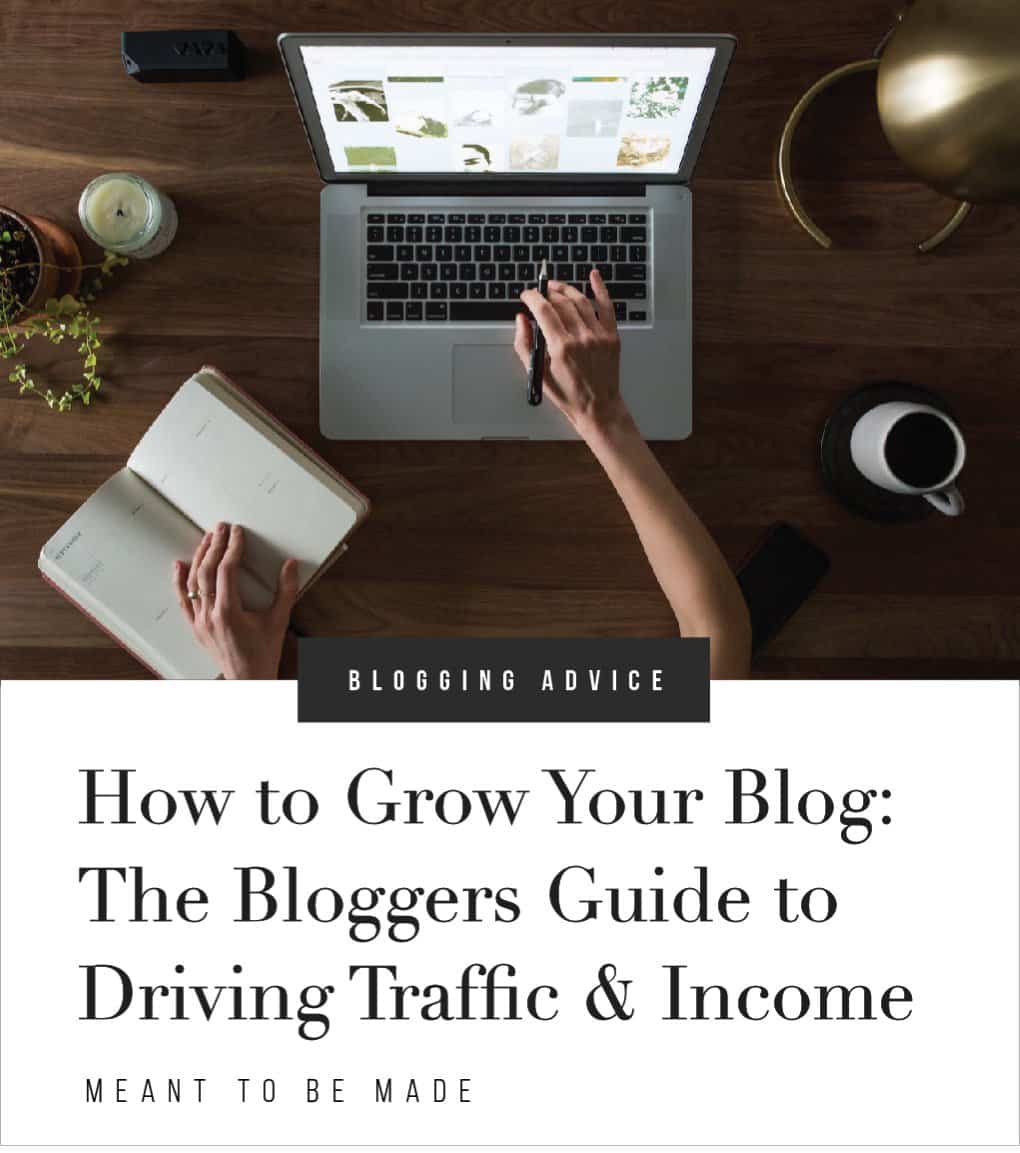 Sooner or later every blogger will find that the traffic that they currently have isn't as high as what they would like it to be.
You might be asking yourself if there is more that you can do to drive more traffic to your blog. More traffic means more revenue, whether this is from displaying ads, affiliate sales or even your own products if you sell them via your blog.
After all, who doesn't want more money?!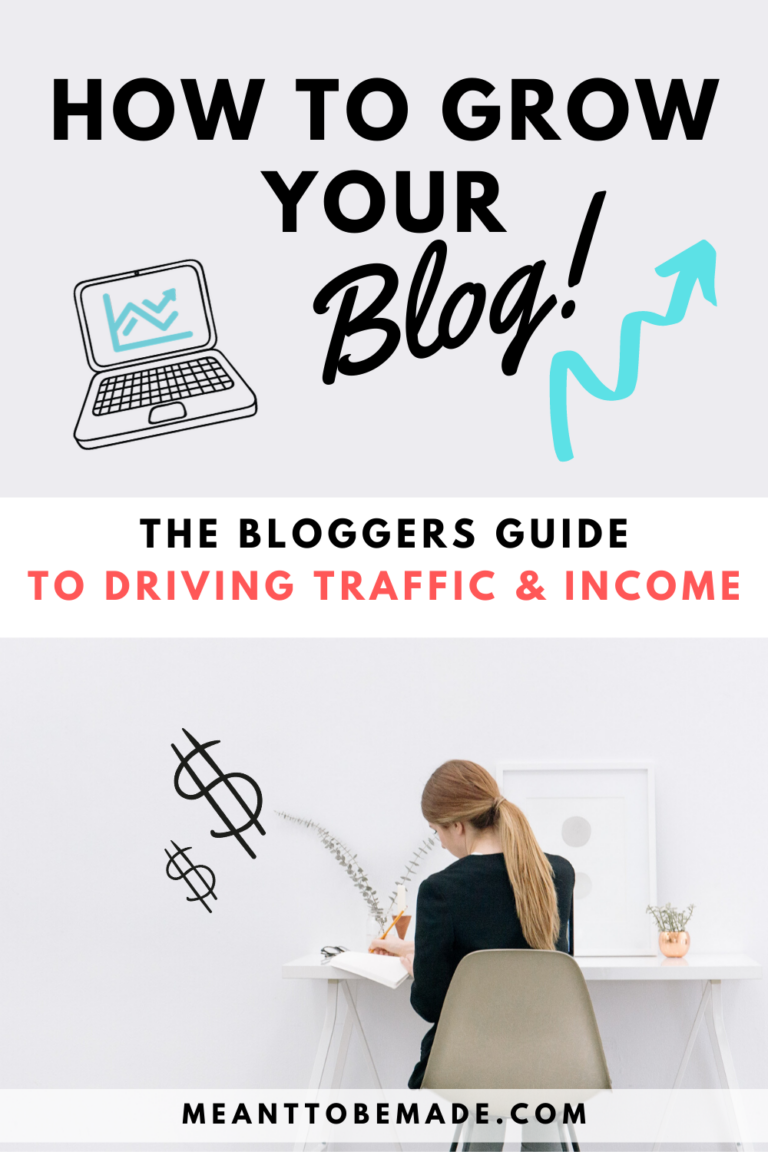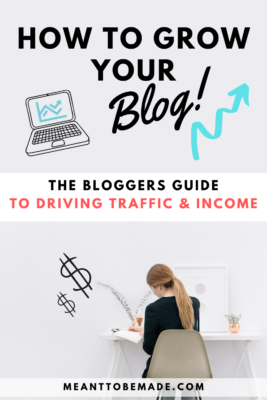 If you're reading this then it's likely that you've either just started blogging and looking for ways to drive traffic, or you've been blogging for a while and you're finding that you're not getting as much traffic as you hoped to by now.
Well don't worry, we've got some great insider tips on how you can attract significantly more traffic to your blog.
Better yet, we'll show you how to keep as much of that traffic as possible by having your blog readers return to your blog again and again, massively boosting your monthly visitor numbers.
We'll even show you how to increase your revenue, not just from having more blog readers each month, but we'll show you all the ways to make extra money via your blog.
If you haven't yet started a blog, then read our How to Start a Blog guide first. You can start your own blog today and be up and running very quickly. Then come back here to learn how to grow it.
Ready to grow your blog and make more money?! Then let's get started.
How to Grow Blog Traffic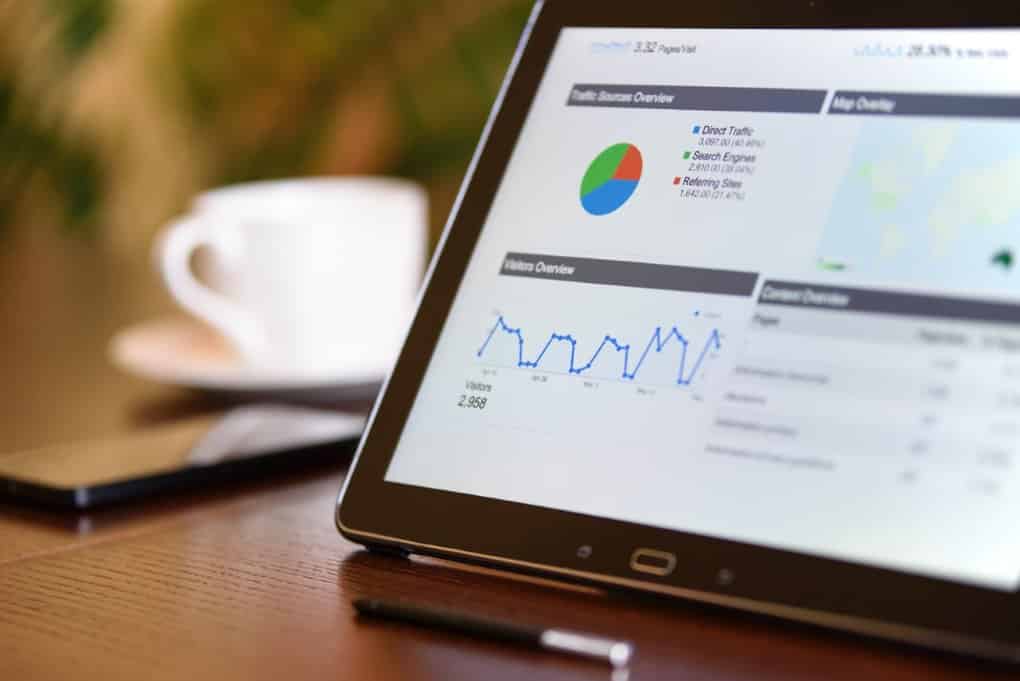 Let's start with growing your blog traffic. We'll cover lots of ways to grow your blog traffic and what areas you cover is up to you. The more you cover the more traffic you're likely to grow, but certainly, start with whatever you think is the easiest for now and add more as and when you can.
We're going to cover:
Growing your blog traffic
SEO (plugins, speed, titles, content, keyword research)
social media + social buttons
Pinterest
retaining visitors via lead capture – incentive
newsletter
guest posts + quotes
networking (meet the blogger), seek mentions, link building, haro
giveaways
more posts (more content = more streams)
competitor research + targeted blog writing (creating content that attracts numbers)
infographics
We'll also show you how to increase your blog income, including the following:
Making money from ads
Affiliate links and maximizing income
Selling digital products (ebooks, courses)
Selling physical products and merchandise (dropship, print on demand, items you make)
So, jump to the sections that interest you, or better yet, make a coffee and read through this whole guide. By the end of this guide, you'll have learned everything you need to do to grow your blog traffic, without spending a penny on courses that charge you for the same information.
Growing your blog traffic through Search Engine Optimization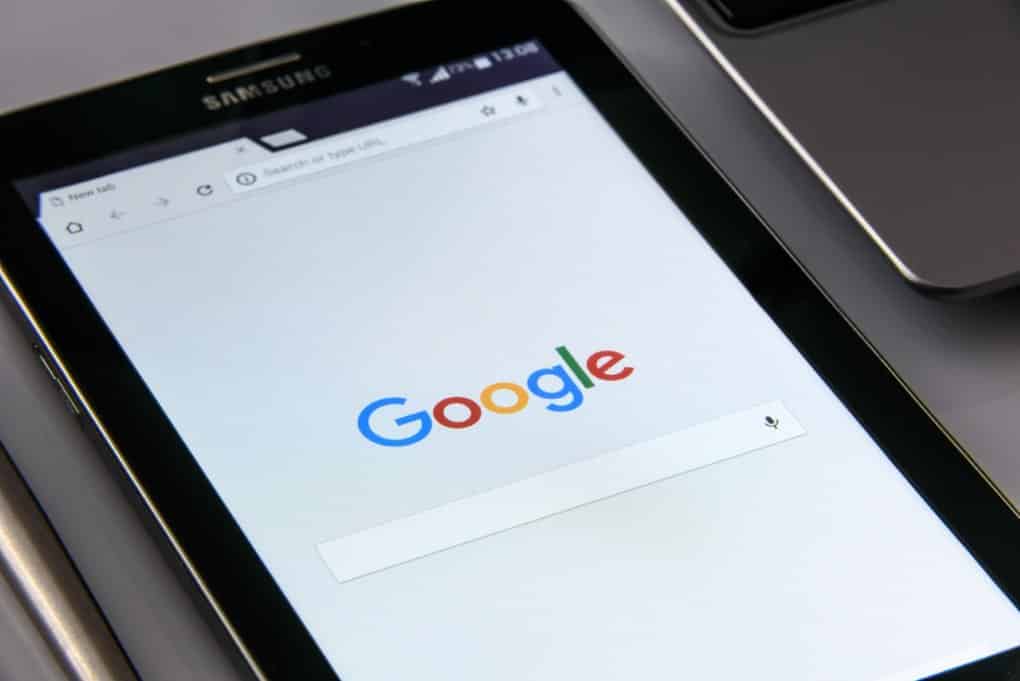 If you're a blogger then you've very likely heard the term Search Engine Optimization or SEO.
A large percentage of your blog visitors are likely to come from Google. People search Google to learn about topics of all kinds. If you've written blog posts on topics that people are interested in then your website will show up in the search results when they search for topics that relate to what you've written.
But whether you show up on page 1 or page 100 depends on various factors and we cover a lot of this in our SEO guide.
But if you want to show up on page 1 and ideally as close to the top position as possible then you need to make your blog and it's content as optimized as possible.
So how much SEO have you actually done and do you know how to do it?
SEO shouldn't scare you if you're not very technical. There are different types of SEO and much of it can be done by anyone, even your grandma!
SEO comprises of two main types of optimization, technical and non-technical/on-page and we will cover the areas that most people can comfortably do without any technical knowledge.
Non-technical on-page SEO comprises of:
Finding the best keywords to use
Using those keywords in your titles and content
Writing content that covers all aspects of the topic
Setting up the structure of your blog (navigation & categories)
Getting links to your website
Technical SEO comprises of:
Using SEO plugins to help
Speeding up your blog
Adding security
Making your blog mobile-friendly
So let's take a look at how to do these in more detail.
Finding the best keywords to use
Whenever you search Google you're inputting a phrase that relates to what you want to know more about. This phrase is what you need to optimize your posts for. People often refer to these as keywords or keyphrases.
If you're writing a blog post on a recipe for soup, then the key is knowing what keyword to use and focus on in order for people to find you when using Google.
These days it is increasingly important to focus on what's called 'Long-tail keywords', this is essentially using the whole phrase that's entered into Google rather than just using one or two words.
For example, if you were to optimize your content for the word 'soup' then your essentially competing with hundreds of millions of pages that also write about soup. The chance of you getting to the top of the search engine is pretty much zero. In fact, you'll be lucky to get to page 100!
However, if you were to focus your page on the long tail keyword 'How do you make Tom Yum Soup' then the chance of you getting on to page 1 is significantly higher, as there are far fewer competing sites that write about how to make that type of soup.
Sure, there's maybe only a few hundred people searching for that keyword each month, but the competition is much significantly less, so your chances of getting visitors to your soup recipe post are much higher.
If you have a couple of dozen blog posts then you can imagine how that will all add up when you optimize each post correctly.
It's important to find these long-tail keywords and then use them throughout your content. Rather than guessing what they are and spending time writing a blog post that might be very difficult to find, simply investing a little bit of time up front will make it all worthwhile.
It's important to find the best keywords that have little competition and there are several tools that you can use that will help you find the best keywords to use. We cover these tools and much more in our SEO guide for bloggers.
Remember to read our SEO Guide for Bloggers for more in-depth tips on all of this and more.
Using those keywords in your titles and content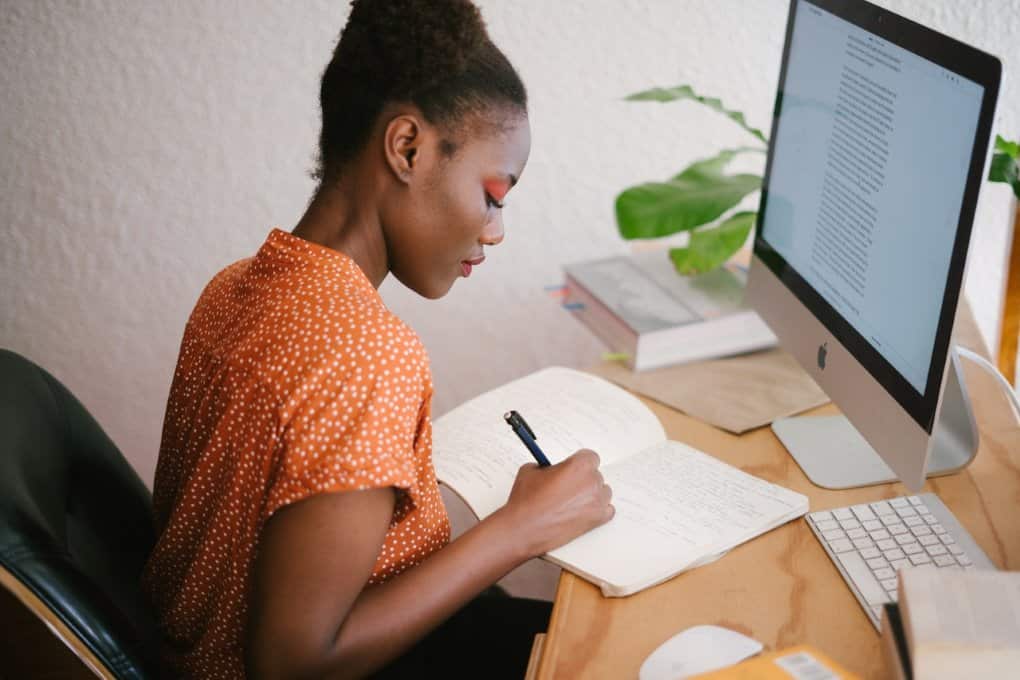 When you've found the best keywords to use, it's important that you use them throughout your blog post. It's also important that you don't use them too much or Google will see it as spamming which can have a negative effect on your whole blog.
Therefore simply make sure you use the keyword a few times and only where they would naturally make sense to the reader.
This would be in:
The blog post title
2 or 3 times throughout the blog post content
Within image file names used in the blog post
Within the image description (alt field).
Writing content that covers all aspects of the topic
In order to increase your chances of ranking high for a blog post and attracting as many visitors as possible, it is important to cover all aspects of the topic that you are writing about.
This means trying to think of all of the questions that the reader might have about the specific topic and then writing the answers to these common questions within the post.
Structuring the post with headers that use those specific questions is a great way for readers to jump directly to the section that interests them and also for search engines to understand your content better.
If you search Google for the topic that you are about to write about you will see suggestions for other common searches that people perform that relate to that topic. Simply gather as many of them as you can and use those within your post, providing answers to all of these as best as possible.
This way you will end up with a well written, in-depth post that will give you the best chance of ranking high for that topic.
Setting up the structure of your blog (navigation & categories)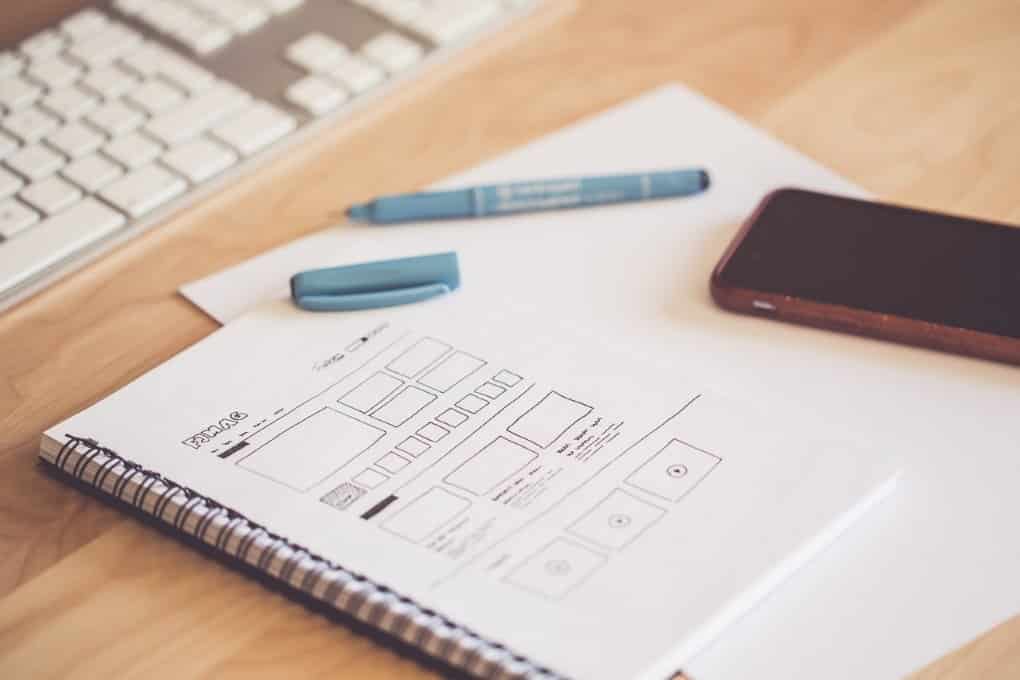 Another great thing that you can do to optimize your blog for the search engines is to make sure the structure and navigation of your blog is easy for both your readers and the search engines to understand.
Your menu should link to the various main categories of your blog, the themes that you focus on.
Your blog posts should fall into specific categories that define what the posts within those categories are all about.
Category pages should be well written too and not just a place to silo the content within them. So make sure the category name, page title, and content reflects the theme of the blog posts within them and uses good keywords.
Getting links to your website
Links are one of the most important aspects of SEO. Google and other search engines see links as recommendations from other websites.
Google will only rank websites high if they have links from other reputable websites. Why would they want their users to visit websites that nobody else links to or mentions?
So for SEO, it is important to try to build the number of links that go to your website and this can be done in various ways, such as guest posting, giveaways, quotes, mentions and more.
We give examples of several great ways to build links to your blog throughout this guide.
Technical SEO
Technical SEO is exactly that, technical. However, you don't need to be a professional web developer to carry out the technical side of SEO. It's actually quite simple these days, although not as simple as on-page SEO which mostly involves content.
Technical SEO means you need to work on the speed, security, and functionality of your blog as these are very important factors for blog success.
So let's take a quick look at each of these in more detail.
Using SEO plugin
There are several plugins that you can install on your blog that can help you improve your blog's SEO.
Firstly, the best SEO plugin that practically every blogger uses on their blog is called Yoast.
Yoast lets you define what the keyword should be for each post and it will recommend and highlight areas for improvement when you are writing your blog post.
Yoast is like having a professional SEO specialist sitting next to you as you work on your blog, helping guide you to SEO greatness. It's that good.
Yoast recommends where to use your keyword, and also lets you know if you've not used it enough, or even too much. Other features include:
Tell Google exactly what your blog post is about, which helps it get listed and found faster
Lets you know if any of your content hasn't been updated in a while
Previews your pages as if seen on Google, Facebook or Twitter
Readability checks, which show you how easy your content is to read
Helps you avoid duplicate content
Helps with technical stuff like sitemaps and URLs
Internal linking suggestions which help you link to other posts on your blog, which is important for SEO
Content insights show you the keyword you use most in the post to help you make sure they relate to the main keyword.
many more features
Yoast is available in a free version that can help get you started or alternatively if you are serious about your blog SEO then the paid version is a low-cost investment to help you achieve better results.
Speeding up your blog
The speed of your blog is very important when it comes to SEO and ranking high on Google. Think of it like this: If a visitor lands on your page, but it takes a while for all of the content and images to load then the likelihood of them clicking off and going elsewhere is much more likely.
Google only wants to direct it's users to websites that will be of benefit to the user, which means that the information is full, reliable and the experience is a good one.
Google is able to tell what pages you visit and for how long.
So as well as making your content as amazing as it possibly can be, it's important to make sure your blog is as fast as it can be too.
This is quite easy to do. Simply by installing a plugin which will help you speed up your blog greatly.
Our favorite WordPress plugin for this is WP Rocket and is what we use on our blog too. It will speed up all aspects of your blog and save you a ton of time in trying to do things manually constantly. Highly recommended.
We've got even more tips and advice on how to do all of this and more in our Best WordPress Plugins for a Fast and Secure Blog guide.
Adding security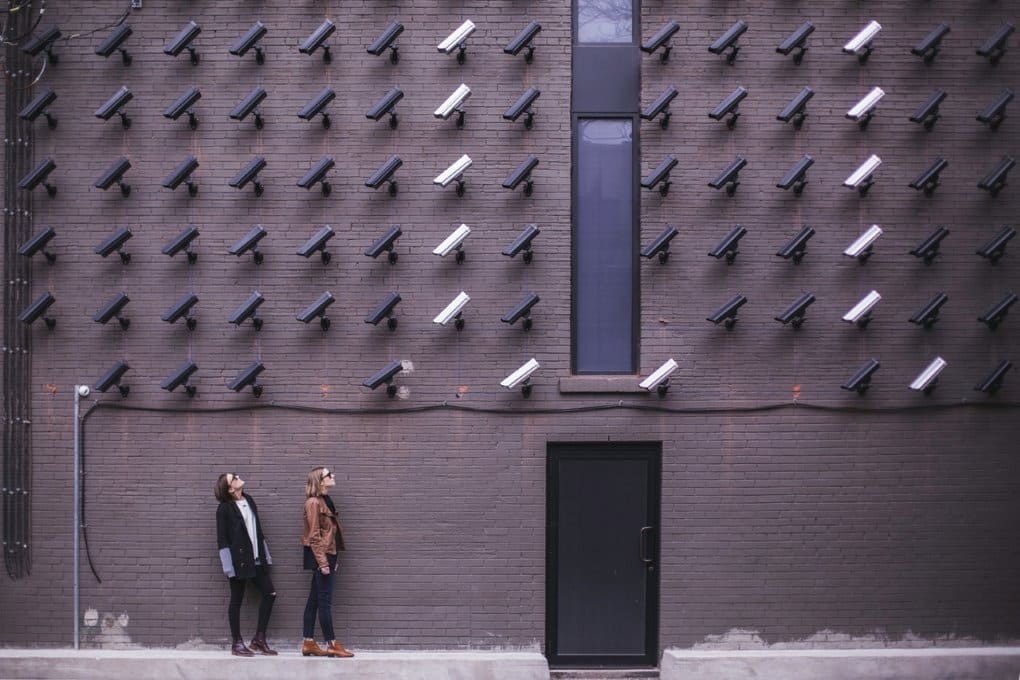 Like having a fast blog, having a secure blog is also very important. Again Google will only recommend sites that will be safe for its users.
Making sure your site has an SSL certificate installed is important and something that you can see right away when you look at the address bar in your browser.
If it shows a padlock symbol then your site is secure. If not, then it's important that you have an SSL certificate installed as soon as possible.
Your host should help you install one easily. Some web hosting companies such as Bluehost provide these for free as part of your hosting package. This is one of the many reasons why we recommend Bluehost to host your blog.
If you don't have an SSL installed then you can contact your hosting provider who can help you install one, although prices vary.
We've got all of this and more in our Best WordPress Plugins for a Fast and Secure Blog guide.
Making your blog mobile-friendly
These days, more than 50% of people are browsing the internet on their mobile phones and tablets. This is why it is especially important to make sure your blog is mobile-friendly. If not, then your visitors will simply turn away and go elsewhere. All of your hard work in driving traffic to your blog would be wasted.
You can help make sure your blog is mobile-friendly by using a WordPress theme that's designed for desktop, tablet, and mobile users.
One of our favorite WordPress themes is Divi, which not only looks great and works with all types of devices but is so easy to use. With this theme, you can accomplish so many things with your blog.
With Divi you can also create sliders, call to actions, galleries, forms, testimonials and so much more. Best of all, it's easy to use.
By having a mobile-friendly blog you'll keep your bloggers on your blog longer and even help them come back again.
Social Media & Social Buttons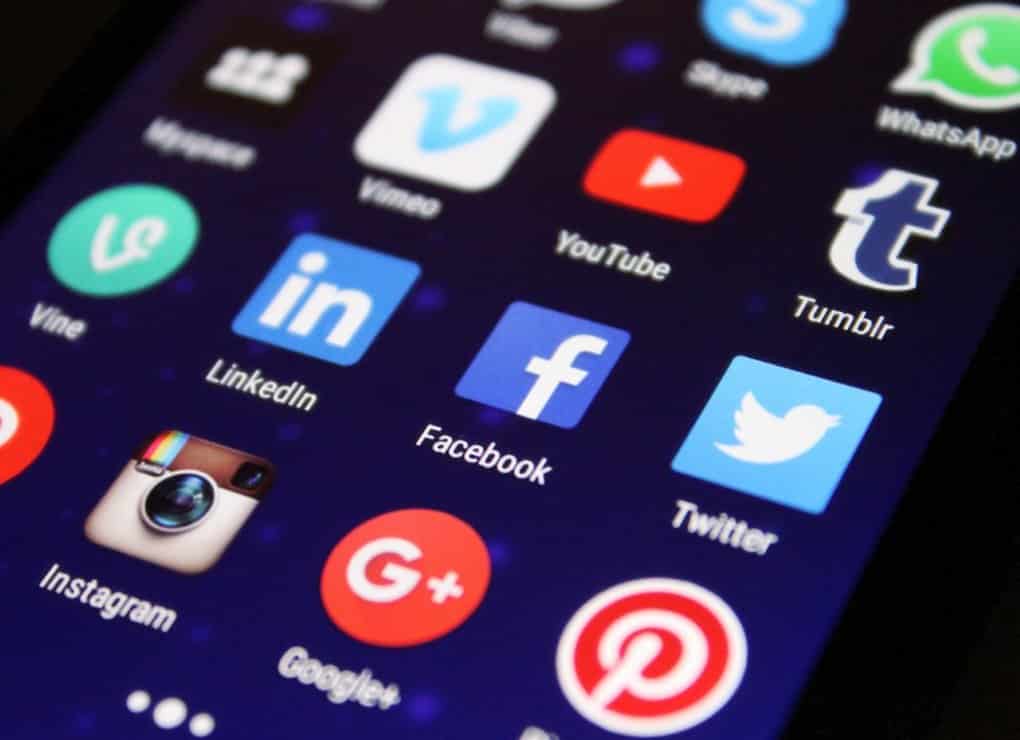 So you've worked on your SEO? Great, you'll be on your way to attracting more people and growing your blog. But there's more to do.
What about Social Media? Have you thought about promoting your blog content on various social networks such as Facebook, Twitter, and Instagram?
As good as it is to promote your blog on those social networks, the problem that each of those has is in the lifespan of your social media posts. These social networks have a constant flurry of activity from many people, so how do you get your social posts seen by others when they vanish from the top of the feed very quickly?
Well, here's a secret. Don't focus too much on those social networks, but rather focus on another instead…Pinterest.
The great thing about Pinterest is that it's not so much a social network, but more of a visual search engine with social features. Best of all, content doesn't disappear so easily as it does on the other social networks. Your content is available forever, as it is on Google and other search engines.
Pinterest Promoting
Pinterest is the best place by far to promote your blog posts, and it's important to know how to promote your blog posts on Pinterest.
Think of it like this. Each blog post you create can be promoted multiple times. By creating different images to promote your blog post, you'll have multiple opportunities for people to find your blog.
Perhaps you'll create up to 5 images to promote each post. Let's say you have 20 blog posts on your blog so far, that's 100 different images on Pinterest that can draw traffic to your blog.
The more images you create and the more blog posts you have, the more visitors you're likely to receive.
You'll also begin to grow your Pinterest followers.
Better yet, you can also join groups of similar interests on Pinterest. Each member of the group has their own large number of followers. When you share your pin images with the group, they will repin your images and essentially be promoting your posts to all of their followers.
There are also some very good tools that can help you create and share your Pinterest images.
Canva, which is our favorite design tool, makes it very easy to quickly create images for Pinterest, using their vast amount of temples and their easy to use design tool. Actually, it's so easy to use you'll be able to create amazing images for Pinterest within minutes of using it.
Tailwind is another great tool for Pinterest which helps you share your Pinterest images automatically. Tailwind schedules your pins to the best times when most people are browsing Pinterest and also shares to Tailwind Tribes.
Tailwind Tribes are similar to Pinterest groups, essential groups of Pinterest users who share the same topics and share Pinterest images with their large followers so that each tribe member can benefit greatly.
Read our guides:
Knowing the best Pinterest strategies and tools to use, you can be quickly and easily creating and sharing images on Pinterest and driving massive amounts of traffic to your blog.
We detail all of this and more in our guide – What is Pinterest and How Does it Work – Newbie Guide for Success.
Social Buttons
It's great to promote your blog posts on social media, but it can be time-consuming.
But have you thought about adding social buttons to your blog posts so that your readers can do some of the promotion for you?
By adding share buttons to your posts, your readers can share your blog posts on Pinterest, Facebook, Twitter, and other social networks.
This is a great way of growing your blog traffic and can be done very easily.
A great plugin to use for adding social buttons to your blog is called Social Warfare. We've mentioned it many times on Meant to be Made.
Social Warefare helps you easily add social buttons to your blog and instantly begin having your posts be promoted by others on social media.
Retaining visitors via lead capture – incentive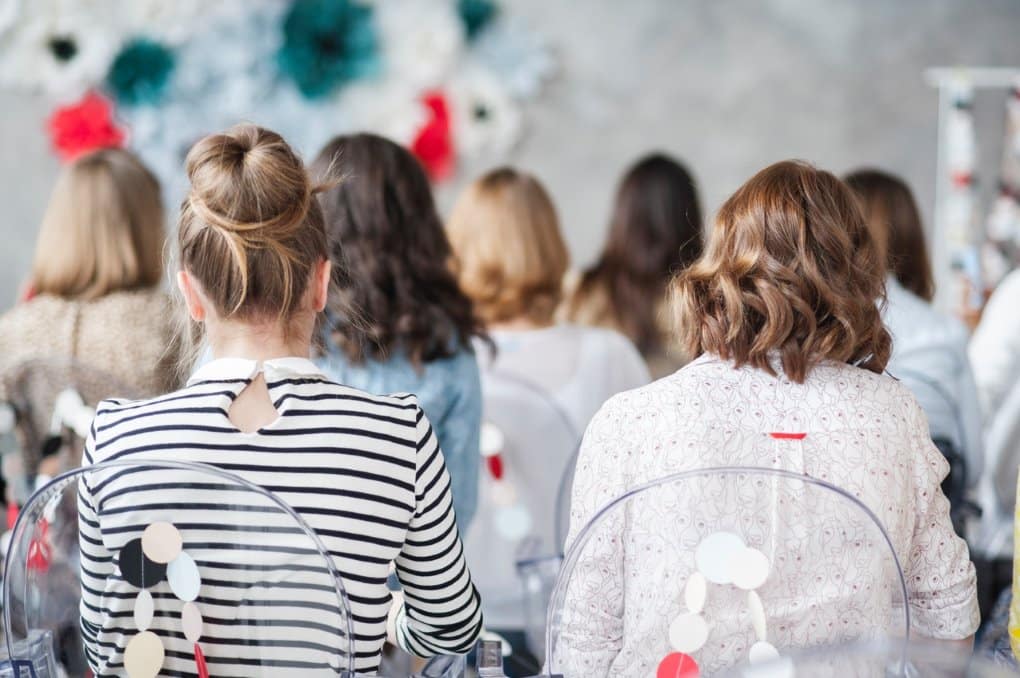 Getting visitors to your blog isn't a walk in the park. It requires a lot of hard work.
From writing great content, taking care of your SEO and promoting your blog posts on Pinterest, the work you put in can be time-consuming.
So why go through all of that effort only to have people visit your blog and never return. If you're creating great, valuable content that your readers love then why not capture them and encourage them to return?
This way all of your effort will be worth it. You can continue doing these things to continually drive new traffic to your blog, but if you can capture your visitors you'll be able to encourage them to return.
New visitors and returning visitors = massive traffic.
So how do you capture your visitors?
Well, you do this by adding email capture forms to your blog. There are tools that will help you do this very easily, however, you can't just pop an email form on your website and expect people to signup.
You have to incentivize them, make them want to give you their email address in return for something.
This is called Lead Capture. So you simply offer your readers something that they will benefit from that relates to the content on your blog.
For example, you can offer free ebooks, courses, checklists, printables or even pdf versions of your blog content.
When a reader submits their email using your form it can automatically then send them your incentivized item.
At that point, you'll have their email address in your list which you then use in the future to promote new blog posts, products, or anything else that you want.
This is also a great way of building revenue. Many professional bloggers grow their email lists so that they can promote their products or other people's products with affiliate links.
You can easily add a lead capture form to your blog using a tool called Convertkit.
Convertkit is the tool of choice for bloggers. Created by bloggers for bloggers. With Convertkit you can grow your email list using their easy to use form creator. It also helps you create great emails with their email designer.
When you use Convertkit on your blog you'll be able to set it up and use it with minimal effort, so that you can get back to creating great blog content.
Newsletters
When you've captured your visitor's emails, you'll soon enough have a growing email list.
At this point, you'll be able to send regular newsletters. Newsletters are a great way for you to promote your latest blog posts, news about what you've been up to as a blogger, any new products that you want to promote and much more.
This way you'll encourage your readers to return to your blog again and again. Better yet, many of your readers will forward your newsletters on to their friends who might benefit from your interesting content. It's a great way for your readers to help you grow your blog and something that you'll notice a lot of.
To get an idea of what type of things to write about or how you should format your newsletters, why not sign up to our Meant to be Made newsletter. Not just that, you'll get some great updates, blogging tips and much more!
Guest posts and quotes
A great way to draw in more readers to your blog is by having other blogs talk about you.
But it's not so easy to get blogs to mention your blog. You have to have great content that's likely to be beneficial to the readers of those other blogs and by being credible.
The best way of building your credibility is by writing posts on other blogs, by way of guest posting.
This is where you write a post on a topic that you're knowledgable in, likely to be something that relates to the content on your blog. When you provide this post to another blog they will post it as a guest post, where you'll be mentioned as the author and often with a link back to your blog.
Firstly this link is great for SEO, but more importantly, you'll be attracting a stream of visitors from the blogs that you guest on.
You might also receive requests from other bloggers for quotes that they can use within their content.
This is something that you can do yourself when writing a new blog post. Simply reach out to bloggers who post about the topics that you are writing about. They'll often be happy to provide you with a quote or contributions which you can use to flesh out your posts in return for a mention and link back to their blog.
To learn more about successfully guest posting then read this amazing article.
Networking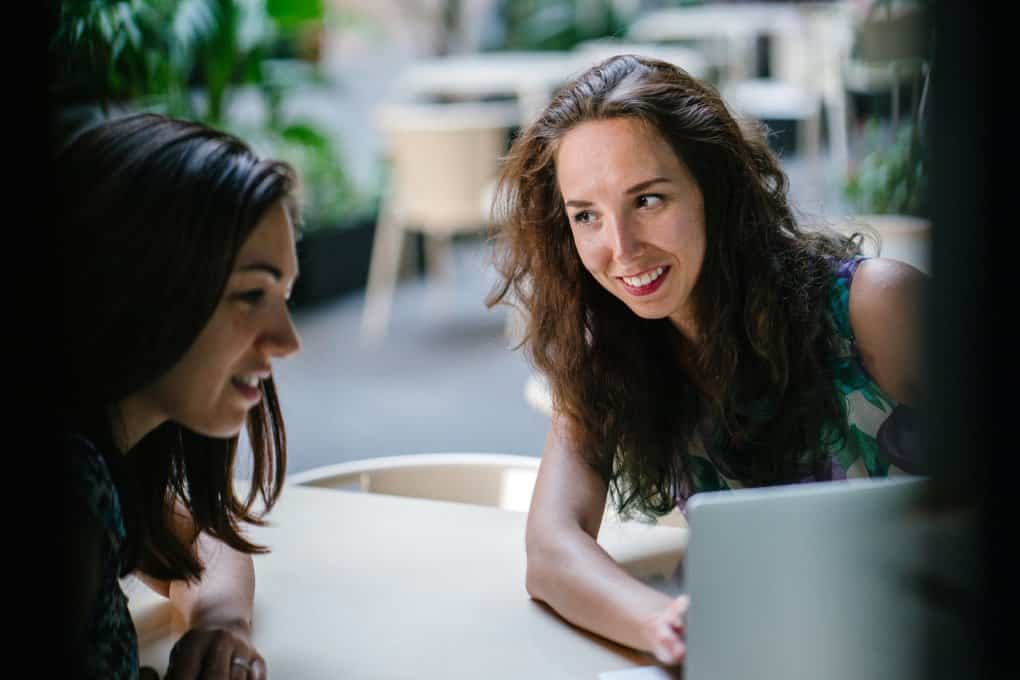 As we mentioned earlier, trying to get links from other blogs and sites isn't easy. Imagine receiving dozens of emails a week from random bloggers asking for you to check out their blog and link back. It's not going to happen.
In order to get links from other bloggers, you have to reach out to them in a different way. Think about it as a process of relationship building. Building your network of bloggers will work over time and they're much more likely to link back to your blog as they get to know you.
Start by commenting on other blog posts. Be friendly, offer your opinions and tips. Then start to email bloggers and thank them for writing their blog posts. Tell them that you value the content that they wrote and let them know you're going to link to your content on your blog.
You'll find that bloggers are more receptive to you if you aren't direct or pushy.
You could also reach out to bloggers and ask them if they would be willing to provide a quote or even an interview. This is what we've done with Meet the Blogger, an area on Meant to be Made that features interviews with other bloggers, which helps inspire and educate our audience.
Read our post 'How to Interview Someone in Your Niche' to learn more.
HARO – Help A Reporter Out
HARO is a great service that you can sign up to. It works by allowing reporters to post what they are about to write about.
For example, you might have a reporter who wants to write an article about how retailers can beat the Coronavirus. They will specify that they need contributions from people in the retail industry who could write a tip of no more than 100 words.
In return if your contribution gets added to the article you'll get a mention along with a link back to your blog which is great for SEO as well as potentially giving your blog some traffic.
It's one of the easiest ways to build good quality links to your blog.
Giveaways
Who doesn't love a giveaway?! If you want to attract traffic to your blog you can do this easily by giving away things you've made, such as ebooks, courses, printables or even things that you've bought specifically for giving away to your readers.
Giveaways not only help drive traffic to your blog but can also help encourage signups to your newsletter. This way you can maximize your return for the item you are giving away.
You can promote giveaways on social media, online forums and even on giveaway sites.
More posts (more content = more visitors)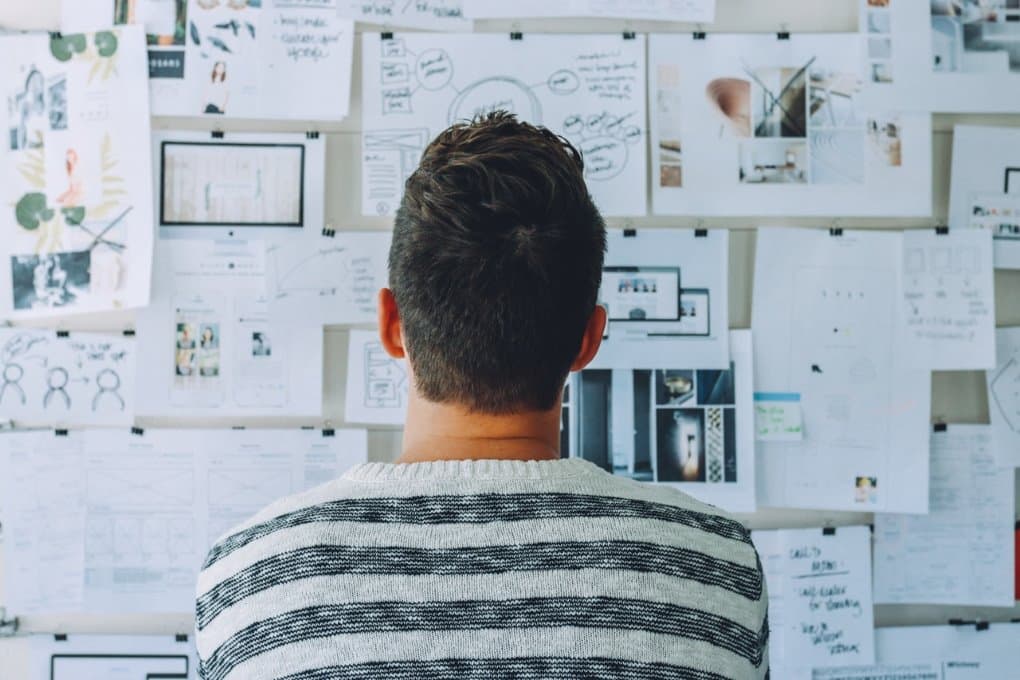 One of the best ways of driving traffic to your blog is simply by having more blog content.
If you've used the various ideas that we've already mentioned here in this guide, including having good SEO and promoting on Pinterest, then simply wiring more blog posts is a surefire way of driving more traffic to your blog.
For example, let's say each of your blog posts gets 50 visitors per month on average. Writing 10 blog posts would bring in 500 visitors. So another 10 blog posts could bring in another 500 visitors!
The average blogger writes 2 or 3 blog posts per week in their spare time. That might seem like a lot, but if you've followed some of the guides we have on Meant to be made, it can actually be quite easy to do.
That's around 10 blog posts a month. If you were to do that for a year, that's adding around over 5000 visitors per month to your blog.
Simple huh?!
Better yet, it also means more people linking to your blog which increases your SEO ranking and in turn increases visitors to each and every blog post.
Competitor research + targeted blog writing (creating content that attracts numbers)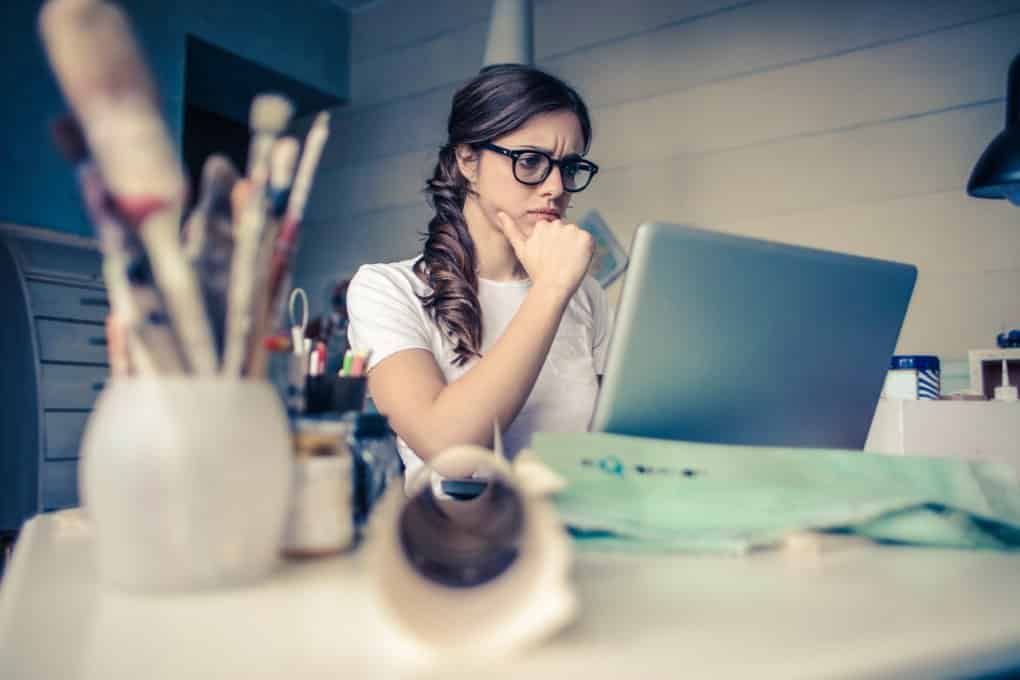 Do you ever read your competitor's blogs? If so, you're likely to have come across some great articles that you wished you wrote yourself.
There's nothing stopping you from writing blog posts on the same topic, but it's important to try to offer more than what your competitors have. This way you're adding value and increase your chances of ranking higher for having more in-depth content.
But you shouldn't just visit other competing blogs and randomly pick posts that you think might work well on your blog. The best way to do this is by using tools that help you research your competitors.
Using these tools you'll be able to see which of your competitor's posts actually get the most traffic and shares. You'll also find what keywords they've focused on along with other valuable data such as what blogs link to each blog post.
All of this information can help you be strategic in your blog writing and can help you gain an advantage on your competitors.
By knowing what posts get the most traffic, you can write similar but better posts that can outrank your competitors.
Better yet, by knowing which sites link to those competing blog posts you can reach out to those sites and mention to them that you've got additional contributions within your newly written blog post which their readers will find valuable.
The best tools to use for this are:
Ahrefs – This tool will give you a massive amount of data on all of your competitors and will help you build your SEO to new levels but is costly. A low-cost 7-day trial is available that you can use to get enough data to get started with.
UberSuggest – Similar to Ahrefs and SEMrush, although more basic. The free version is limited but can give you some ideas.
We detail all of this and more in our How to Start a Blog guide.
Infographics – Get creative with your content
If you've never heard of infographics, you've certainly likely to have come across them often enough.
Infographics are exactly that, information graphics. These graphics are a great way of displaying information in an easy to digest format.
People also love to share them, which means more links to your site that not only drive traffic but increase your SEO ranking.
Creating infographics is easy and can be done using design tools such as Canva, which helps you create all types of graphics easily. Canva has many templates for creating infographics, so you can get started quickly.
Just take key points out of your blog post and generate great looking infographics in minutes.
Check out Canva and the great looking infographics and more here.
How to Grow Blog Income
Naturally, the more visitors your blog receives the more income that you'll make from it.
But if you are serious about making money from your blog then it is important to try to maximize the ways that your blog actually generates income.
The more ways that your blog can make money, coupled with more traffic that your blog attracts through the tips provided earlier, all mean that you'll soon be able to generate a good amount of income from your blog.
There are three main ways that you can make money from your blog.
Displaying ads
Affiliate links
Selling digital or physical products
Let's take a look at these each in detail.
Making money from ads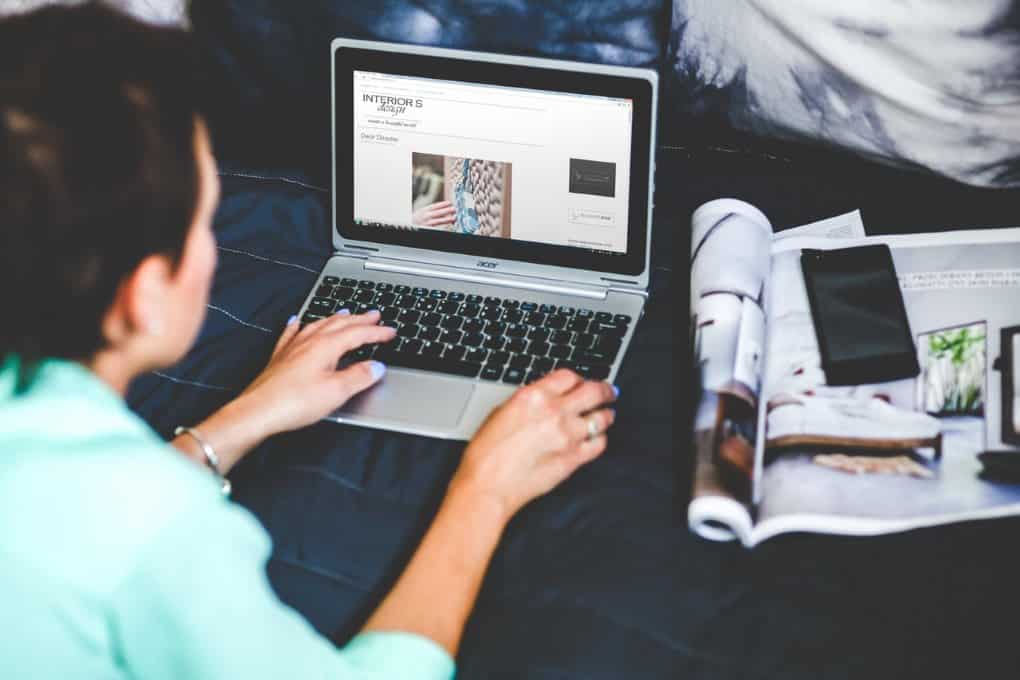 This has to be one of the easiest ways to make money from your blog.
Pretty much every blog you'll visit will display ads throughout them. The ads that are displayed are handled automatically by the ad network, such as Google Ads or Mediavine, two of the most popular.
The ads that are displayed will relate to the content on the current page. So if you've written a blog post about making music, it's likely that the ads will relate to things like music-making software, or instruments.
The ads are designed to appeal to the user at that specific moment.
There are also remarketing ads, which are specific to each and every user. For example, if you search Google for a specific product, but don't make a purchase, then you're likely to see ads that relate to that product when you browse the web. This is a form of remarketing, with the aim of trying to get you over the line as far as making a purchase is concerned.
Both of these ad types are very effective. However, just how much you make depends on the specific ads that are displayed.
For example, your blog post might be about cake making recipes. The ads that are displayed alongside them might relate to cake making equipment. The advertisers might not be paying much to display those ads as there's not a vast amount of money in that type of equipment.
However, if you've written a blog post about improving your credit score, you might see ads alongside the post that help you fix your credit score. Advertisers tend to pay a lot for those adverts, the competition is high as the reward to them is high.
So if a user clicks on one of those ads then you'll likely get a good amount for the click, versus a few cents for cake making equipment.
So knowing the type of content that can help make money from ads is valuable, but not important, unless your goal is to simply make as much money from your blog as possible.
Instead, you should see ads as a way of giving you some income, but not a large amount that's likely to help you quit your job.
You can make more money by switching ad networks. Google Adsense doesn't tend to pay as well as some of the other ad networks such as Mediavine.
However Mediavine requires that your blog gets at least 25,000 visitors per month, but if you grow your blog traffic using the methods above you can apply to Mediavine, and once approved begin making more money from displaying ads.
Learn more about making money from advertising in our How to Make Money from your Blog guide.
Affiliate links and maximizing income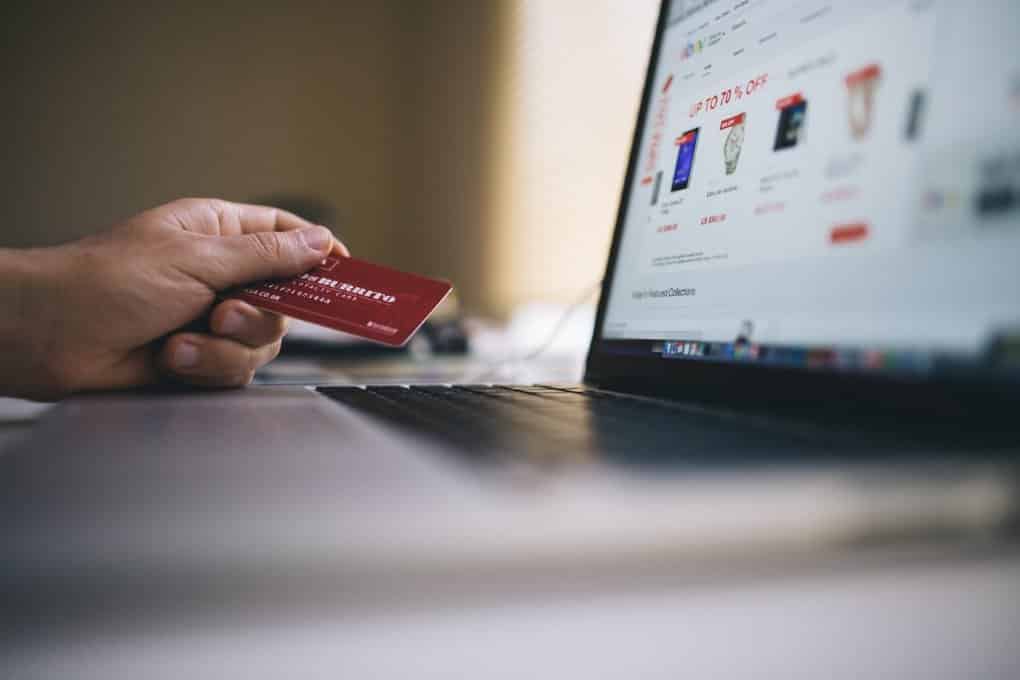 An additional way of making money from your blog and certainly our top choice is from including affiliate links within your content.
You can make a great deal of money from affiliate links and many bloggers make tens of thousands of dollars each and every month.
No matter what you write about, if you mention any kind of product or service in your blog posts then you could be making money simply by changing the standard link to an affiliate link.
Affiliate links work by paying you a percentage of any sale that is generated from any people who click the links within your pages and visit the sites where they make a purchase.
This doesn't cost the user anything more than it would normally cost them to purchase the product. You're simply getting rewarded for directing people to great products that would benefit your readers.
The amount you can make can vary from a few dollars to over $50 each time one of your readers reads your post, clicks an affiliate link and makes a purchase.
The more you blog, and the more knowledgable you are on the topics you write about, the more you're going to be aware of what products or services there are that readers can use.
Whether your blog is about recipes, craftwork, motoring, saving money, beauty or lifestyle, there are many products out there that you can make money from by simply recommending them in your blog posts.
We show you all of this and more in our Affiliate Marketing for Beginners guide.
Selling digital products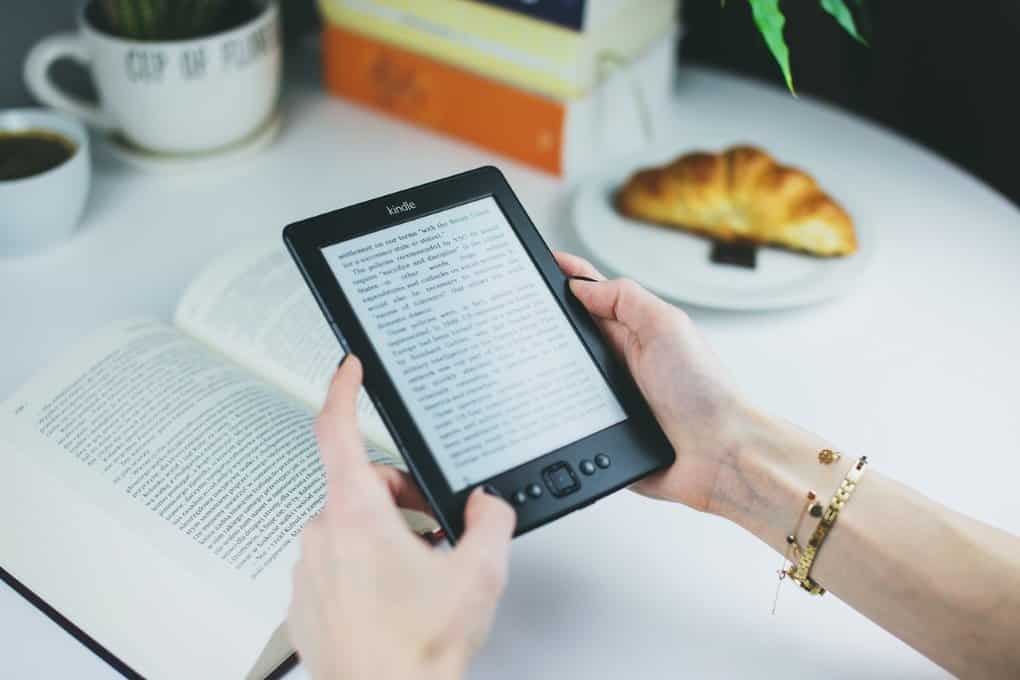 One of our favorite ways of making money from your blog is by selling products.
Digital products work really well on blogs as they often fit beautifully with the content that you create.
Many bloggers including ourselves create ebooks, courses or printable downloads and they're actually easy to make.
Think of it like this. If you have a blog about recipes for example, over time you're likely to have written a few dozen recipes. So what if you took that content and put it together into your own ebook and made it available for people to buy directly from your blog? You could even include a few exclusive recipes that you've not already posted to your blog.
Your readers would snap this up. If they sell well you could even go on to have physical copies made using one of the many print-on-demand sites out there.
Alternatively, you could package your content up into courses. Rather than just a pure text copy of your blog into a course format, you could recreate the content as a video, using just your webcam, microphone, and your pretty self.
Courses are very popular and you can actually charge quite a nice amount for them as people will value the content you create. Plus videos are a lot easier to consume than reading a few dozen blog posts to get the same information.
Selling physical products and merchandise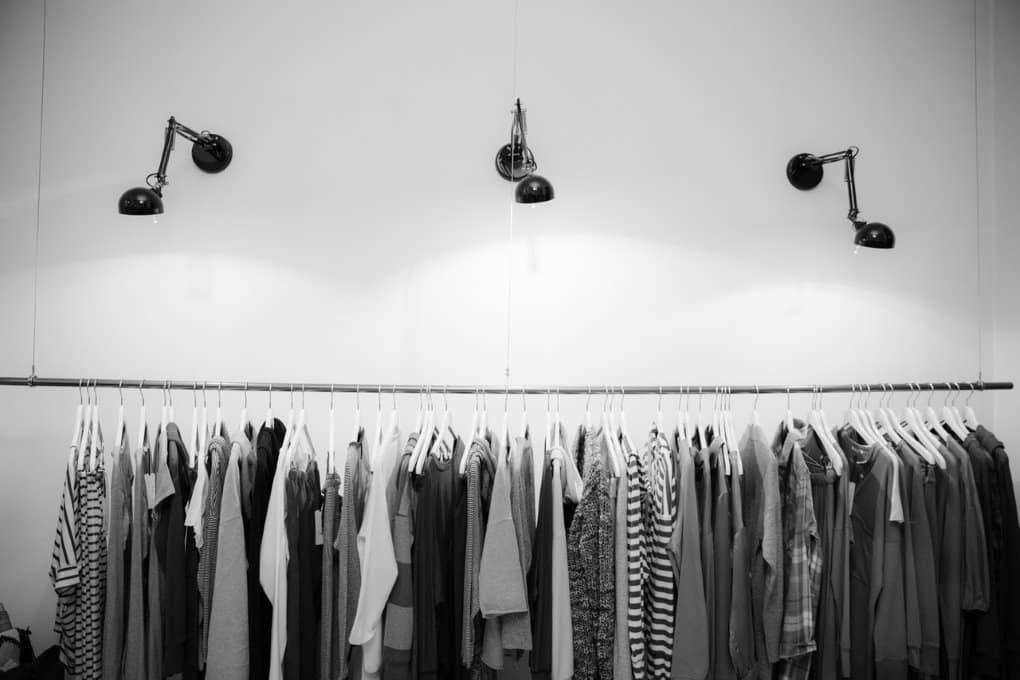 What about selling physical products on your blog? This is actually so easy to do and a great money maker.
If you don't like the idea of physically making your own products then don't worry, you can still sell physical products. The way to do this via print-or-demand or drop shipping.
Print-on-demand services allow you to design your own products easily.
Simply create a design using your favorite design program (we love Canva!), then upload your design to the Print-on-demand sites and you can create a variety of different products.
The products that you can create include apparel, artwork, furniture, accessories and so much more.
The print-on-demand sites will help you display the products on your blog, and when a reader buys any of your products, the print-on-demand company will make, pack and ship the product directly to your reader.
You don't have to lift a finger! Just promote your products on your blog and wait for your readers to buy.
Dropshipping is a similar way of selling products via your blog, except rather than being products that you've designed, they are products of practically any kind, which are shipped directly to your readers when they buy the product on your blog.
Handy if there are great products out there that you think would be valuable to your blog readers, but you want to sell directly to them and avoid them leaving your blog to do so.
We show you these ways and more in our How to Make Money Online guide.
Conclusion
If you've got this far you've likely learned a thing or two that will help you drive more traffic to your blog and grow your blog revenue.
There are many things here that you can certainly do to increase your blog traffic and it'll be good to monitor your results going forward using tools like Google Analytics.
But the key is getting started. Try doing one of the things mentioned here in this guide. Small steps will make a difference.
There are many more ideas throughout our blog, so look around and like we said earlier, remember to sign up for our newsletter to get ideas on how you can create great-looking newsletters too.