Build your e-commerce store this weekend and start making serious money!
Here on Meant to be Made, we talk about many ways to make money online, from making and selling products to selling other people's products.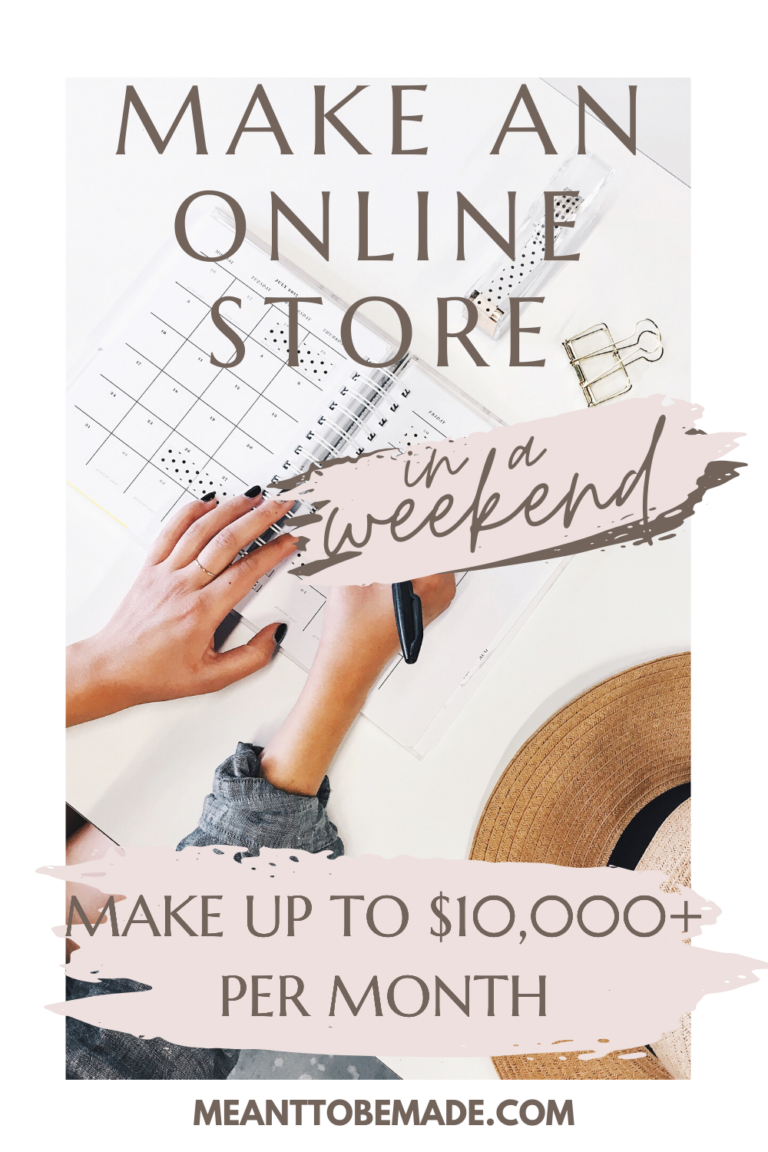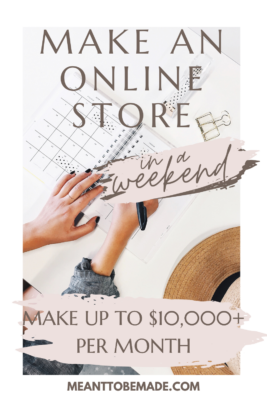 You can make money by creating your own store and selling online. You can sell your own products or other people's products and these can be both physical and downloadable.
How much you can make varies, from a few extra dollars a day to a fulltime business. You can even make up to $10,000 each month starting from a $0 budget – it's something that we did ourselves so we are talking from experience.
We're going to show you:
why you should start your own online store
how to do it
the various types of products you can sell
how to get people to come to your store and buy your products.
Best of all, you don't need to be a computer expert or graphic designer. You don't need any previous experience or technical skills at all. Setting up an online store is so easy anyone can do it, and everyone is doing it!
How to make up to $10,000 on a $0 budget
So do you want to make up to $10,000 or more from your store without any budget?
What will you do with $10,000 if you earned it? Will you invest it back into your business or will you use it for day to day living? Will you use it towards your dream holidays or to go traveling?
Making up to $10,000 or more from your online store isn't necessarily hard to do, but does require work and perseverance.
It is certainly something that almost anyone can do and if we can do it, then so can you!
You'll need to decide on the products that you want to sell, how you want to sell them and where you're going to promote them.
Luckily enough, we're going to talk through the various types of products you can sell on your store. Some even have no initial budget required.
We'll show you how to start your online store and also how to promote it.
The rest is up to you.
Our Story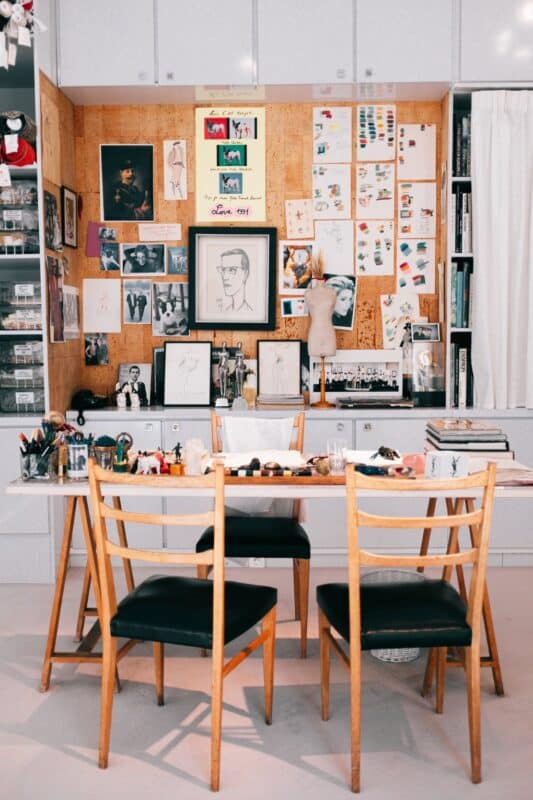 Learning how to start an online store was one of the best decisions that we ever made. Some of this might sound familiar.
When we started selling online, we were:
On the verge of being laid off
Facing rising debts and needing extra money
Frustrated with the usual 9-5 jobs and wanting to do something different
Tired of alarm clocks, rush-hour traffic & seeing the same faces all day, every day
Unable to travel, limited to just a couple of weeks vacation time a year
Wondering if we would ever do anything more with our lives?
Then, we made the life-changing decision to learn how to start an online store, and it changed our lives.
Selling online has:
helped quit the routine 9-5's
be our own bosses
travel to various exciting places around the world
work from anywhere
make more money than we've ever made before.
Selling online has completely changed our lives for the better, and we want to help you do the same too.
If you've wondered "How to start an online store"? Then this guide is for you.
We wrote this free guide and everything else on Meant to be Made to pass on our knowledge to people like you. People who want to do more with their lives, make money, quit their jobs, travel, and more.
We want to help you learn how to start an online store without any website coding experience or having to pay others to do it for you.
This guide will show you exactly how to start an online store, without breaking the bank!
Before making Meant to be Made, we went from being broke to quickly making up to $10,000 a month selling online. That was with very little knowledge and learning a lot on the way.
We've been selling online for a few years now and have learned so much. We want to share our advice with you so that you can begin making money with your own online store.
Why sell online
We're living in an age where people have a device close by and frequently search online for things, from information to products. The e-commerce industry has never been bigger, and online stores are catching up with traditional brick and mortar stores.
You can sell a wide variety of products, and there are always people looking to buy. The great thing about selling online is that you can be selling every single minute of the day, and night! You can be on vacation, sleeping, working a day job, you name it. Your store will always be selling for you.
Many people start an online store to make an extra few hundred dollars a month as a side hustle or as an additional income stream when they are already selling products on other market places.
Some people start an online store to turn it into a full-time business and earn a good income.
No matter what your reasons are, nothing is stopping you from getting started. We will show you how to start an online store, fill it with products and begin selling immediately. All of this can be done in just a few hours.
It's easier than ever to start your own online store, and you can even get started selling online for just a few dollars.
So let's take a look at what's involved and how you can get started selling online.
What's involved
These days, there's no need to spend weeks making an online store. You can do this fairly quickly when you give it your full attention. In fact, you can start an online store very quickly using Shopify, which we talk about later in this guide.
So what exactly is involved in opening an online store?
Let's take a look at what's involved, and we will cover everything in full later in this guide.
An e-commerce store – this is where you will sell products online
Products – these can either be your own or other people's products
Listing the products & setting prices
Promoting your store and products – through social media, word of mouth, etc
Advertising your products (optional) – using Google Ads, Facebook Ads, etc
Marketing (optional) – Sending emails to customers or interested buyers
As you can see, there are a few steps to go from zero to selling success but don't worry.
Each step is quite easy, and we will talk you through the process of each.
So let's get started.
How quick is it to get started?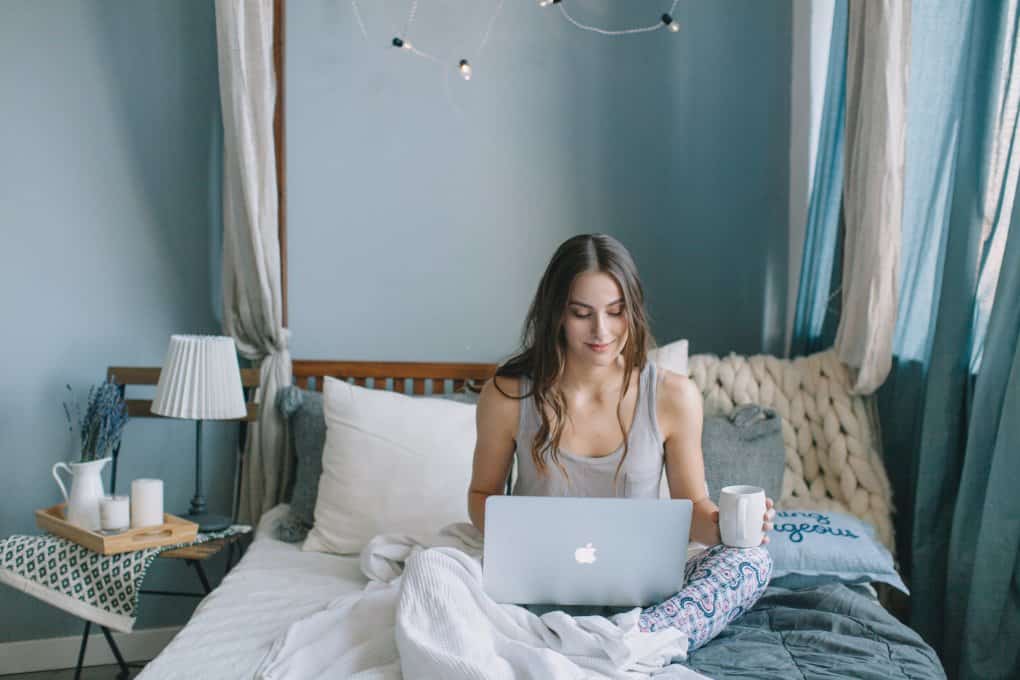 So to set up an online store, you need to decide what type of store this will be. There are different options, and it depends on how much you are willing to pay vs. how much time you are willing to put in.
Your options are between a self-hosted store or an e-commerce platform.
Each option has certain advantages over the other. Don't worry if things sound a little complicated when we guide you through explaining each one in detail. It will all make sense.
Let's take a look at each.
Self Hosted Store
– slightly more technical, more steps involved, but cheaper to run.
A self-hosted store is typically a website that you set up on your own host. This might sound complicated, but it's not. These days it's just a couple of clicks to set up a website with an e-commerce store.
First, you sign up with a hosting company such as BlueHost. This is our recommended hosting provider from only $6.95 per month. Then, you can choose to have the e-commerce store automatically installed.
Bluehost is a very quick process. You'll also receive a free 2-hour call from Bluehost where they will help you get your online store up and running fast.
This is also known as a WooCommerce store.
A Woocommerce store takes the guesswork out of creating an online store. You can easily add and remove products from your store, create coupon codes for sales and promotions, and much more. WooCommerce handles everything, including the payment methods and your store's overall appearance.
One of the best things about a self-hosted store is that you are in complete control. You can install all types of extensions whenever you feel you want to expand your website with more features.
In addition to the complete control is the very low cost. From just $6.95 a month, your store can be quickly up and running with:
the help of experts
a domain name (which is www.yourshopname.com)
a free secure certificate installed on your website to help keep your shoppers safe.
24/7 support, so if you ever run into difficulty, you can give them a call, and they will help you out.
Bluehost makes it very easy to get started with your own online store. Start with the starter plan or choose the plan that's right for you and then create or add your existing domain.
Setup only takes a few minutes. You can then select a theme for your online store. Once that's done, you can begin adding your products and payment information. Easy!
You also get a 30-day money-back guarantee! So if it's not for you, then you can cancel the account and get your money back.
eCommerce Platform
– easy to set up, takes less time – more expensive
The alternative option is to set up an e-commerce store using a provider who will host the website for you.
You don't have as much control this way, so if you want more than an online store then you'll need to consider this. However, you do get everything that you need to open and run an online store, have web pages and even a blog which is more than enough for most people.
Shopify
Shopify is widely recognized as the most popular e-commerce platform. It's very quick and easy to get started with Shopify, it's very easy to use, but it is slightly more expensive at around $29 per month.
To start selling with Shopify, you simply just sign up for a free trial, then set up your store and add your products.
You could spend a weekend setting your store up and adding products. Even if you don't have your own products yet you can sell other people's products via drop shipping – read more about drop shipping below.
The free trial lasts 14 days, so you'll have plenty of time to list some products and get familiar with it all before deciding if you don't want to continue, but it's so easy and made specifically for selling then what's not to like?!
You pay for Shopify month by month, so you aren't committing to a year or more at a time like Woocommerce hosting, you can cancel at any time after the trial if you feel that it's not for you.
Shopify is very robust. It has everything you could need to sell online.
Shopify vs. Woocommerce
So which is better? Shopify or Woocommerce? Well, it's really not that simple. The question is more Which is more suitable for me?
Shopify – is great if you're looking for an all-in-one package that's quick to set up, easy to use, and is what you use to control all aspects of your online store, then this is for you. Shopify will also integrate with marketplaces and platforms such as Amazon and Facebook, so you can also sell your products through Shopify to those platforms easily.
WooCommerce – is ideal if you already have a website or want to save a little more each month and don't mind the extra time it takes to set up. As WooCommerce is an extension to WordPress, you can do so much more with your website, but it does take a little more managing, but most people can manage it quite easily even with no experience.
If you're not sure then we recommend Shopify, it is more hands-off, so you don't have to worry so much about the technical side of running an online store. It offers a free 14-day trial, so if for any reason it's not for you, then you can try WooCommerce instead.
But Shopify is used by over 600,000 businesses, so what's not to like!
Try Shopify Free today
Getting started with your online store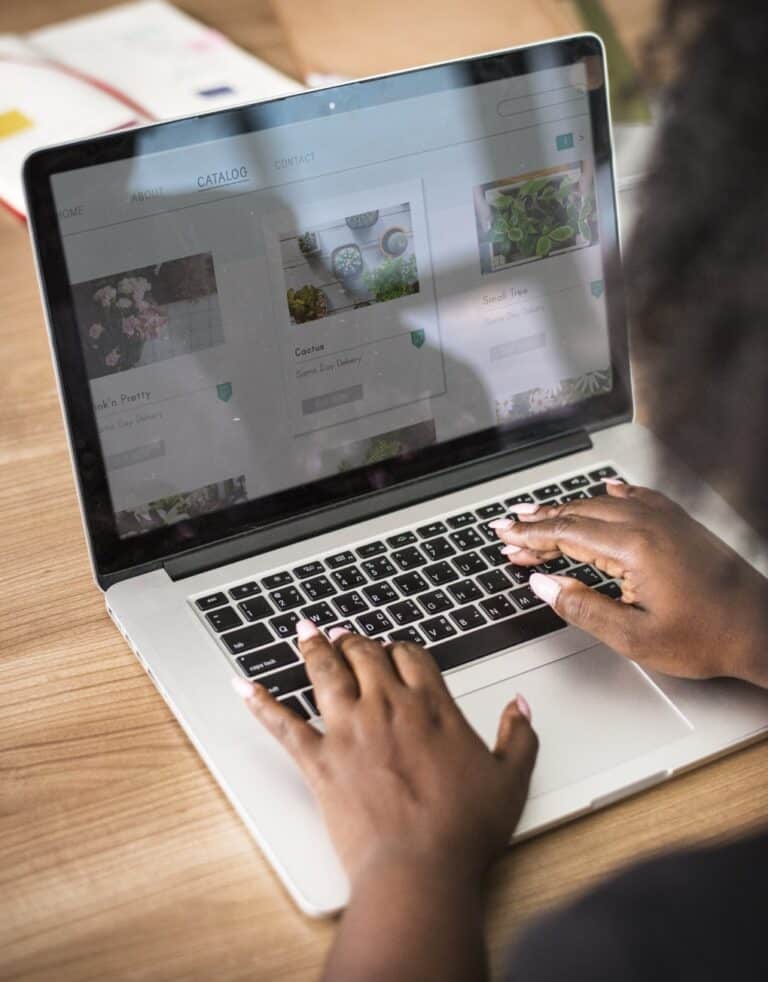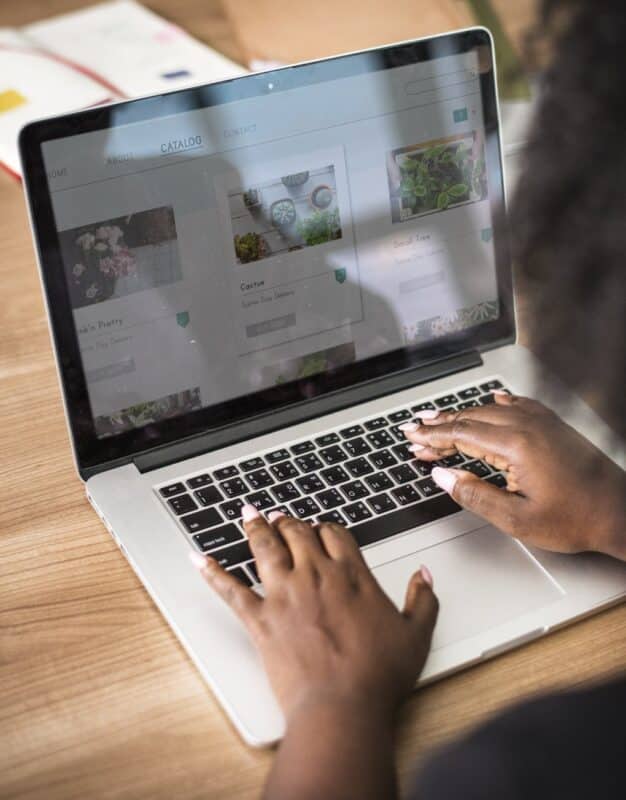 For this guide, we are going to demonstrate setting up an online store with Shopify. This is because Shopify is slightly more intuitive, and for our guide, it will be easier to follow. But regardless of this, the steps are almost the same, so you can still follow along if you're using WooCommerce.
How to sign up for Shopify
Getting started with Shopify is easy and takes just a few clicks. Whether you're going to go for it or just want to play around, either way, the steps are easy.
Start by visiting Shopify.com and entering your email address into the signup box, then hit the Start Free Trial button.
You'll next need to choose a store name. You'll need a unique name, and your first choice might already be gone.
Try to find something close to what you want, but don't worry too much as you can add a domain later that will represent your online store address.
You'll next be asked a few more details, so enter your name, address, country, and telephone number.
Then to finish up, you'll lastly be asked if you have products to sell and what you want to sell. But don't worry, if you're just trying out Shopify for the first time and you're not sure about any of this yet then you can select 'I'm just playing around' in the 'do you have products?' dropdown and also select 'I'm not sure' under the what will you sell section.
The finally click 'I'm done.'
Getting Started with Shopify
After you've signed up for a free trial, you can sign in to Shopify and change the settings of your store to suit your preferences using the Shopify admin.
Within the Shopify admin, you can manage all aspects of your store.
When you first sign up for Shopify, you'll be directed to the Shopify Admin screen, which will ask you to enter some details here.
Take your time. There's no rush. Enter the things you know and leave the things you're not sure about yet until you know them later.
Setting up your online shop
Once you've signed up, you'll automatically be taken to the admin screen where you can start to customize your store.
From here, you'll be able to add your first products, set up your payment details, and also set up your shipping preferences.
Let's look at these in more detail.
Choosing a theme for your store
When you create your first Shopify account, your store will be given a default theme.
A theme is the overall look of your store. Many people are happy sticking to the default theme, certainly at least initially, until their store grows.
However, the theme can be changed and customized quite easily.
Take a look at the themes available in the Shopify themes store where there is a wide range of themes to choose from, which are both free and premium.
Many of these look great and will make your store look very professional, so if you don't mind making a small investment, this is certainly one that we would recommend.
You can preview each theme to see how your store would look with the theme applied to it, simply click View Demo then Preview Theme in your Store.
Changing your theme isn't necessary, so don't feel obliged to do so. It might be something that you want to consider further down the road and can be done at any time that suits you.
When you find a theme that you like, you can apply it to your store very quickly by clicking the green button to install the theme and follow any steps to apply it to your store.
Changing a theme isn't permanent; you can easily change your theme at any time in the future, including reverting to a previously installed theme.
Customize your Shopify theme
No matter what the theme is that you have applied to your store, you can customize it further to change how it looks significantly.
Within the admin screen of your Shopify store, click Themes from the left-hand menu.
You'll see the theme that you have applied to your store. Click the Customize Theme button top open a page that lets you customize how your theme will look.
You can try out different settings here and see how it affects your store. Take your time to customize it to your liking. You can continue tweaking at any time in the future by returning to this screen.
From here, you can upload your own logo (remember it's easy to create your own logo using the Canva logo designer).
You can also upload other images you have created or downloaded for use on your homepage carousel or any other areas that support uploading images.
Other options let you change the colors and fonts of the theme.
Each theme has its own set of customizable options, the premium themes tend to allow you to customize more than the free themes, but regardless of this, you should be able to change your theme to something pleasing to you.
Adding products to your store
When you're happy with how your store looks, it's now time to add some products to your store.
Within the admin screen, click Products on the left-hand menu. On this page, you'll be able to add products.
When adding your first products, make sure you add as much information as possible so that your customers will be clear about what they are purchasing. The more details a customer has, the more likely they are to buy your product. Products that aren't clear make customers hesitant or more likely to contact you with questions.
So add your product names, descriptions, and images when adding products.
If you're not sure how to write product titles and descriptions, then take time to look over your competitors who sell similar products, see how your competitors write and take notes. This will help you write similar product titles and descriptions, and you'll soon be able to write them quickly and easily yourself.
When you're happy with the product, click save product to finish.
You've just added your first product! Now add more to help fill up your store.
Shopify Settings
Within the admin screen, you'll find a link to the settings area. The settings area lets you configure a variety of options, from payment providers to shipping. Everything to do with your store can be configured here, and each area has helpful guides for more information to help you get things just right.
Payment Settings
From the admin screen, you'll be able to configure your payment preferences. This can be done by clicking Settings then click Payment providers.
Payment gateways are the providers who process the payments when a customer buys a product on your store. There are several payment gateways to choose from, each has slightly different features and fees, so take time and look through each to get a good understanding and choose any gateways that are suitable for your store and location.
The Shopify Payments is a commonly chosen gateway, so if you're not sure, then you can comfortably use this option.
Shopify Home is the page that you land on when you sign in to Shopify, which shows information about daily tasks, your store's recent activity, and the next steps you can take to build your business.
Add a Domain Name
Listing your products – writing descriptions, product photos/mockups, pricing
What to sell online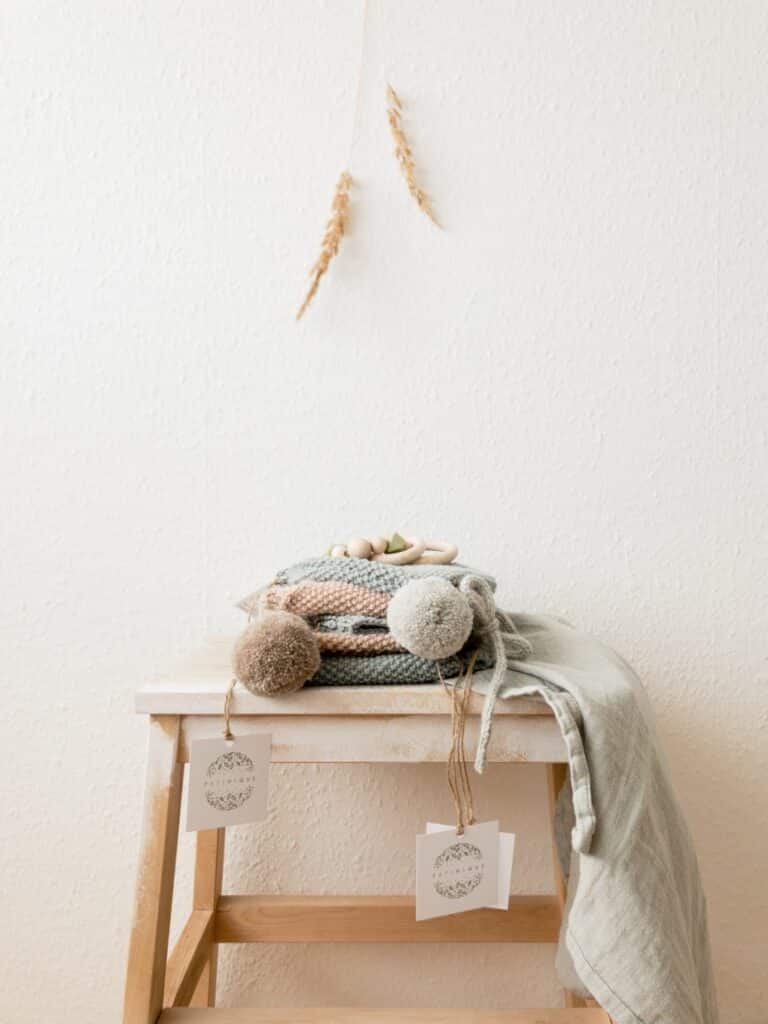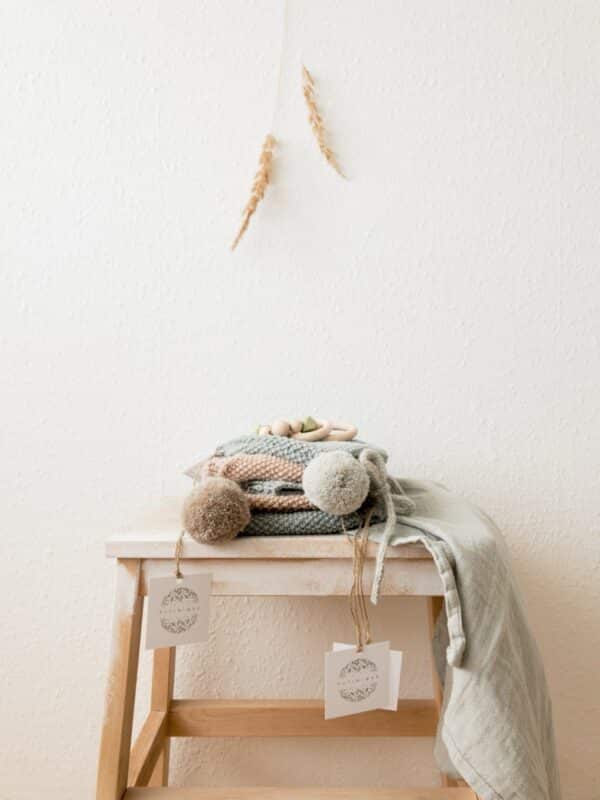 With an online store, you can practically sell anything. Typically the most common things that are sold on online stores are physical products.
These products can be items that you have made, or they can be items that others have made.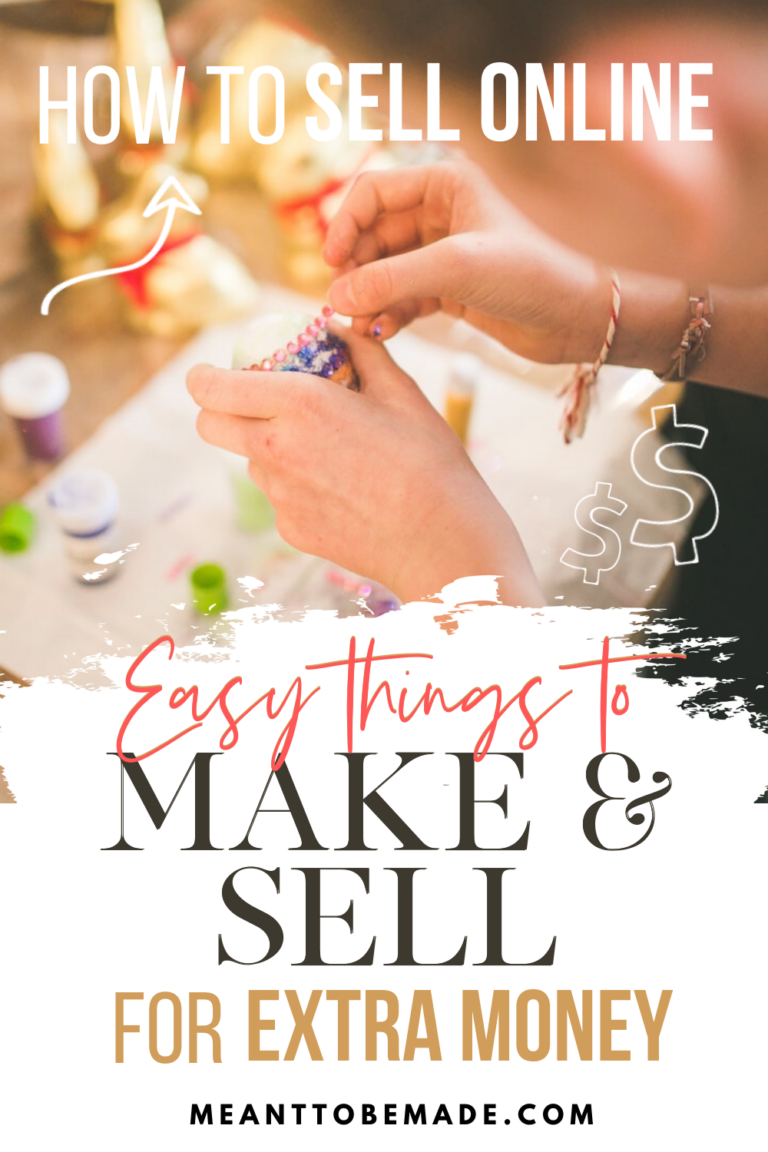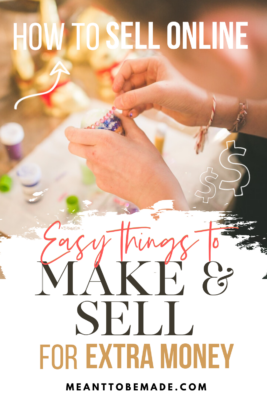 Handmade items
Many online store owners make and sell their own products. From jewelry to handmade baby clothes, people are crafting their own products and selling them online, and many make a full-time business from doing so.
Selling others items
Others sell products that have been made by other businesses. This may be in the form of arbitrage, where the online store owner buys products found on retail or online, normally at a discounted price, and then sells them on their own store at a higher price to make a profit. Products are also often bought wholesale so that you the lowest possible price is obtained so that the profits are even better. This is a popular way of making money from an online store and selling online.
Dropshipping
Dropshipping is another way of doing this, except that rather than having an initial financial outlay to buy products at a low price in bulk, dropshipping allows the store owner to not handle any stock at all.
When a customer visits your store to buy a product, they make a purchase, and the product is then ordered automatically by your store from one of the suppliers who will then pack and ship the product directly to your customer.
The profit is less on this, but you don't need to have any financial outlay. Neither do you need to store the products, and best of all, you don't need to use your valuable time packing and shipping the products to your customer. It's a great way of making passive income.
Print-on-demand
Print-on-demand is another great way of making money similar to dropshipping.
Except rather than selling other people's products, you are selling your own products which you design, but are made by manufacturers on demand. For example, you can design t-shirts, mugs, wall art, home decor, and much more. There is a wide variety of things which you can design.
These are listed on your store, and when a customer makes a purchase, the Print-on-demand manufacturer proceeds to make the order for you, using your custom design on their blank product, which is then packed by them and shipped directly to your customer.
Digital products
You can also sell digital products on your store. If you want to create your own digital products such as ebooks, courses, printables, templates, and more, you can easily do this by listing any type of digital product and setting it as a digital download.
Services
Lastly, services are a great thing to sell on your online store. You might never have thought about selling your services online, but this is quite common. For example, you can offer your:
graphic design services
video editing
social media marketing
career advice
counseling
relationship advice
virtual personal assistant, you name it.
As you can see, you can sell a variety of different things on your online store, some are more passive than others, but all offer a great way of making extra money or starting a new business.
Let's take a look at them in more detail.
Your own handmade/homemade products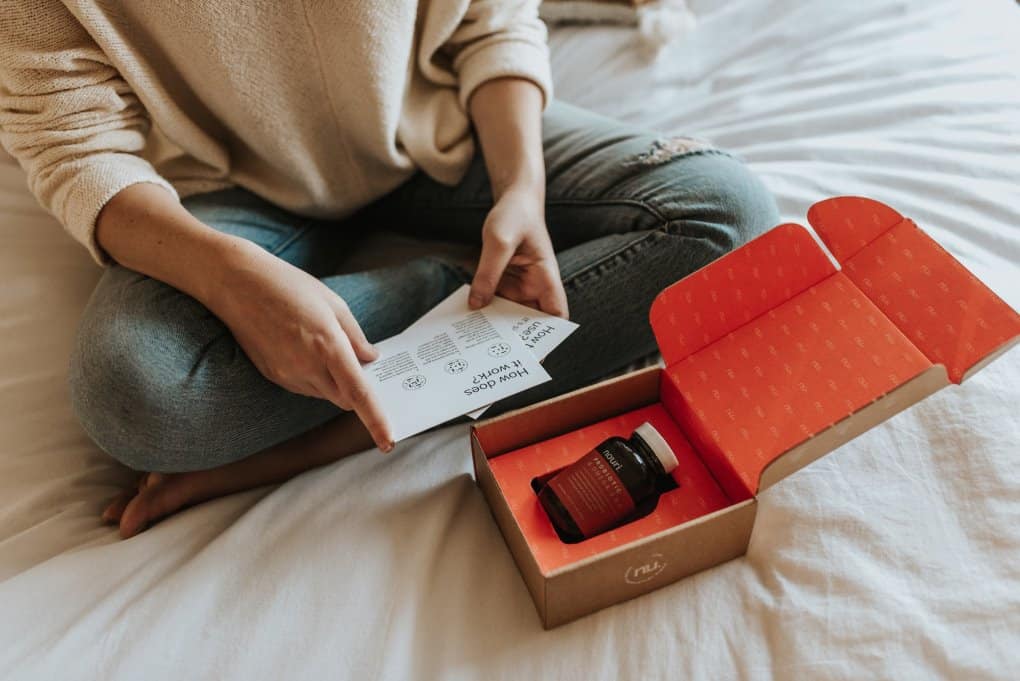 If you're already making your own handmade or crafted items or are thinking of doing so, then having your own online store makes it easy for people to find and buy your unique handmade products.
Selling your own handmade products is a great way of turning your hobby into a business.
It's an amazing feeling seeing orders come in for your handmade products. Seeing that people want to buy the things that you've made makes the making of the products even more enjoyable.
By creating an online store and listing your handmade products, you'll be able to sell your very own products to customers all over the country, even around the world, which is what we've done.
We love making our own products, and we also love selling them to people all around the world.
We receive many regular orders from people in cities and countries around the globe, places that we would love to visit someday, but knowing that our products are in the homes and businesses of people in these places around the world is the next best thing to traveling there.
You can sell a wide variety of handmade products on your online store. From jewelry and accessories to clothing, home decor items such as wall art prints and canvases, and so much more.
People love browsing and buying unique items. It's a great feeling when you find something that you think will make a great gift for a loved one. Often when customers find a store like yours that sells handmade items, they will browse for other products that you sell, and they often return again and again.
Many people are selling their own handmade, crafted products on their own web stores.
You might have dabbled with Etsy, but the marketplaces like Etsy and Amazon take a share of the profits, this is why we recommend focusing on your own online store and using places like Etsy as a secondary income.
You can promote your own handmade products on places such as Pinterest and other social networks. This will drive potential customers to YOUR store, not the marketplaces where they can go and browse other seller's products.
This way, you can grow your own store and revenue, gain newsletter signups, and meet many new people who are genuinely interested in your products.
Did you know that you're not allowed to externally contact the buyers on Amazon, Etsy, etc? They are classed as Amazon or Etsy customers and not yours. You are simply selling products to Etsy customers. By including any materials that feature your website address, email address, or social media profiles within the package when you ship the product to Etsy or Amazon customers, you are breaching their policies.
This can result in you losing your Etsy or Amazon seller account.
So focus on your own store as a priority and use the marketplaces as additional income. The more channels, the better, but grow your store as the main source of your income, and your profit margins will be healthier, and you'll be happier.
Shopify also lets you integrate with the popular marketplaces such as Etsy. With Shopify, you can sync your products into Etsy and manage your products and orders all from within Shopify, which is not only great for adding another income stream but means you have fewer things to learn or manage.
Arbitrage – finding manufacturers & suppliers and buying wholesale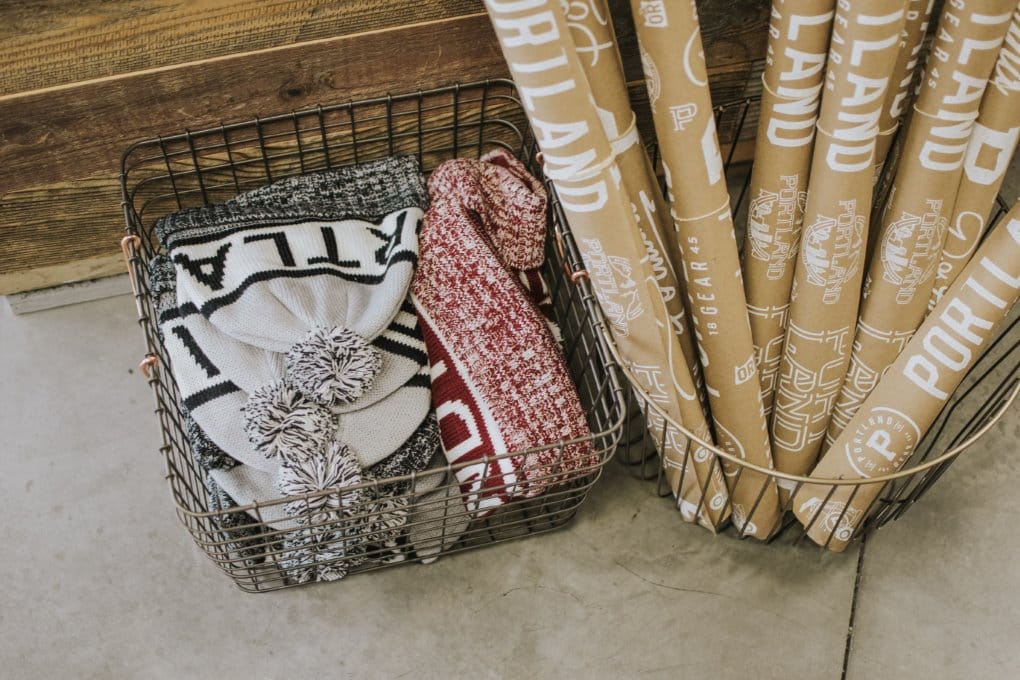 Arbitrage is the process of sourcing products in bulk from a retailer or supplier, at a low price where you then sell on at a higher price and at a profit.
There are different ways of sourcing low-cost products. You can frequently visit the popular coupon sites, looking for big discounts. Visit retail stores and find great things that you can sell online for a profit. Buy in bulk during big sales such as Black Friday. But the most popular way of doing this is by buying in bulk from wholesale sellers. The best site for doing this is Alibaba.
Alibaba is very similar to Amazon. However, the products that you browse are very low cost and require you to purchase in bulk, from a handful of units to 100's of units.
This allows the supplier to sell you their products very cheap. When you list these on your online store, you can set a very good profit margin, often buying products for $2-3 each and selling them for $10+ each.
Buying arbitrage does mean an initial outlay. You can start with an outlay of $200, but it is possible to sell this inventory for a significant profit. You can then invest that back into more inventory and really begin to grow your income.
In addition to the initial outlay, one drawback to this is having to hold the bulk products until you receive sales. You will then pack and ship the items to the buyers.
You can also offload any inventory to Amazon and sell these on the Amazon marketplace for additional income.
Many people do this, and arbitrage is especially popular on Amazon. However, there is also a lot of competition on Amazon, so it isn't necessarily easy to make a lot of money by utilizing Amazon alone. Additionally, Amazon takes a cut of your profits in amongst other fees that it charges.
This is why we recommend having your own online store where you can also sell products.
With arbitrage, you use sites such as Alibaba to find products that you think will sell well. Your job is to find, buy, and then once received, simply list these products on your website.
This can be your single way of making money from your website, or it can accompany your other products as an additional income stream.
It can also accompany your Amazon efforts. The more income streams, the better.
But we always say to focus primarily on your own store rather than putting significant time and promotion into marketplace stores such as Amazon or Etsy. This way, you are driving customers to your own online store where they can browse and buy your products.
Otherwise, you're simply driving them to places such as Amazon where they can browse and buy other seller's products.
In addition to this, if you put all of your eggs into one basket and you lose your seller account, you may lose all of your income.
This is something that we know all too well, and we are talking from experience. When we started, we put all of our focus into our Etsy store, which brought us in a good income. Unfortunately, when our store was closed, we instantly lost our only source of income.
We were able to create our own online store quickly and began selling on there. It took a couple of months to get to a good income, but it was certainly a lesson that we've learned to not focus on other marketplaces, but focus on your own store and use the marketplaces as additional income, not the only income.
Dropshipping – Oberlo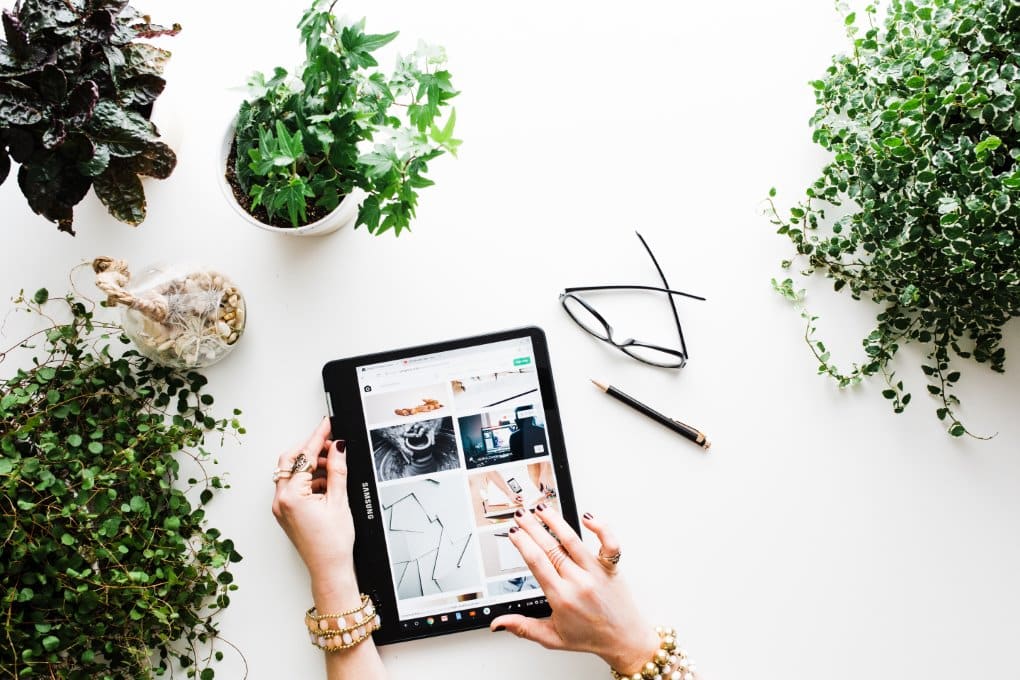 Have you heard of dropshipping? Dropshipping could be considered the easiest form of selling online, one that is very quick and easy to get started with and requires no upfront investment.
Dropshipping enables you to list products from various suppliers on your store. When your customers buy them, your store will automatically purchase from the supplier. The supplier will then pack and ship the product directly to your customer with your branding.
This means you don't need to purchase or hold any inventory, nor do you need to handle the shipping.
There are many advantages to using dropshipping. However, the disadvantages are that there's less profit to make on each item as you are not buying in bulk. However, since you can get started very quickly, have no outlay, and don't need to do anything after that, it's a great way of making passive income from having an online store.
Many people start an online store just to set up dropshipping, and some people even have multiple stores doing this for different niches.
Other people add drop shipping to their store until they add their own products. This way, their store can start reaching customers, building an email list, and earning revenue until they add their products.
As with anything, how much money you can make will depend on your niche products and how much promotion you do.
It's easy to start dropshipping with Shopify. Simply sign up for a free trial and install the Oberlo app from the Shopify app store.
Oberlo
Oberlo is an app that you add to your Shopify store that helps people like you find products to sell on your store.
With Oberlo you don't need to hold any inventory or worry about packing or shipping. Oberlo are experts in dropshipping, so they take care of everything for you.
You simply just browse Oberlo and add products directly into your Shopify store, then you can start selling right away.
Oberlo can also contribute to your current product range. For example, if you are selling shoes, then why not use Oberlo to sell socks too?!
Oberlo has case studies on their site that show people earning hundreds of dollars even after just a few days of selling online.
Oberlo is completely free to use, just add it to your Shopify account and get started.
If you don't yet have a Shopify account, start a free trial now!
Using Print on Demand – Printful
If you like the idea of dropshipping, but want these products to be your custom designed products, then Print-on-demand is for you.
Print-on-demand lets you create and sell products without the worry of manufacturing, storing, packing, or shipping. Everything is handled for you.
You simply design a range of products which will then be listed on your store for your customers to buy. When a customer buys one of your products, the item is then produced, packed, and shipped directly to your customer, even with your branding.
If this sounds complicated, then don't worry, it really isn't complicated at all!
Shopify has everything you need to help you start selling a variety of print-on-demand products, custom-designed by you.
Let's take a look at how it works.
When you integrate print on demand with Shopify, you can pick one or more products to customize. This ranges from clothing such as:
t-shirts
hoodies
leggings
dresses
swimwear and more
to great products such as:
coffee mugs
stickers
wall art
phone cases
laptop bags and much more.
You can sell as many different types of products as you wish. Simply just choose a product, then upload a design that you've created, and you'll have instantly created your own custom-designed product.
These products will then be available to buy on your Shopify store. When a customer buys one or more of these products, your store will send an order to the print-on-demand company that will produce, pack, and ships the product to your customer.
The customer will receive your custom-designed product, including your branding within the package. Their impression is that you have provided a high-quality product and service from start to finish.
You set the prices for your products, and when a product sells, you receive a percentage of every sale, which could be, for example, 30% or more.
This is great because it means you don't need any financial outlay from the start, nor do you have to manufacture, store, pack, or ship the products. You simply focus on designing the products, listing them on your store, and promoting them to your customers around the world.
The rest is passive income, meaning you can sell your own custom products whenever you are doing other things, such as traveling or sleeping!
It's not just extra money you can make. Many people can create full businesses from using print-on-demand services.
If you can create interesting designs (which you can do even with great tools like Canva), then there's nothing stopping you from adding these products to your store.
What if you're not a designer? That's not a problem. You can still use services like Fiverr and pay people to do designs for you, for very low prices!
We love print-on-demand, and we use it for one of our businesses.
Digital Products – ebooks, courses, printables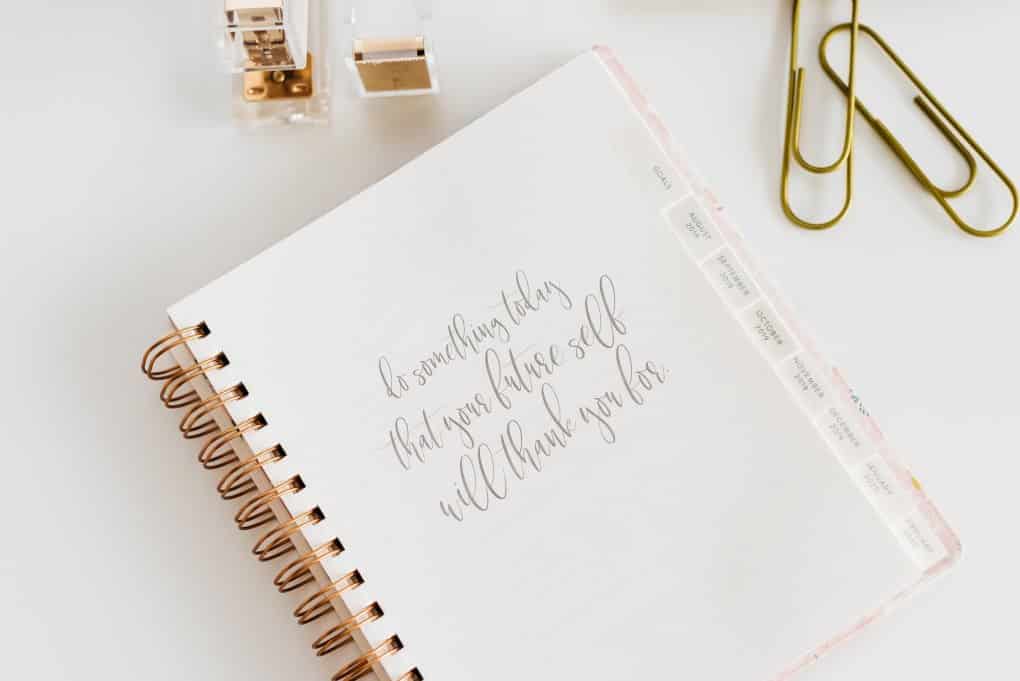 Digital products are products which are not physical, essentially products that you cannot physically touch.
Commonly sold digital products range from:
Ebooks
Courses
Templates
Printables
Photos
Videos
Graphics
Music
and more.
These products are popular, and they are also very easy to distribute.
Many online stores make entire businesses from selling digital products, and often they can be a way to complement existing physical products. For example, if you were selling a physical book on your store, you could also sell the ebook version too.
The great thing about digital products is that you only have to create them once. Then they can be sold over and over, and you don't have to do anything further. Many people create digital products as the ideal way of making passive income.
Digital products don't have any overhead costs, so you don't need to hold stock, which is always an advantage.
The profit margin on digital products is also very good. For example, you can spend a few hours, days, or even weeks making a digital product, but it can then go on to sell for many years without any further investment in time or money.
When a customer buys one of your digital products, they will receive it almost instantly, normally without any interaction required on your part.
You don't necessarily even have to charge for a digital product for it to still help generate business for you. For example, many people create digital products that they give away for free in return for signing up for an email newsletter. This creates a lead for the seller which will most likely turn into a buyer later.
When listing a product in your Shopify store, you simply uncheck the option for This is a physical product under the shipping options of the product.
For your customers to download your digital product, you'll need to provide a download link after they make a purchase, which you can provide automatically.
To avoid you having to send an email to the customer directly, you can automate this by using an app from the Shopify App store. The most popular of which is the Shopify Digital Downloads app, which is free and very easy to use.
There are also other apps available on the Shopify app store that can offer a variety of different features such as:
expiring links
auto-generated license keys
multiple file downloads
subscriptions
recurring billing, and much more.
Selling Services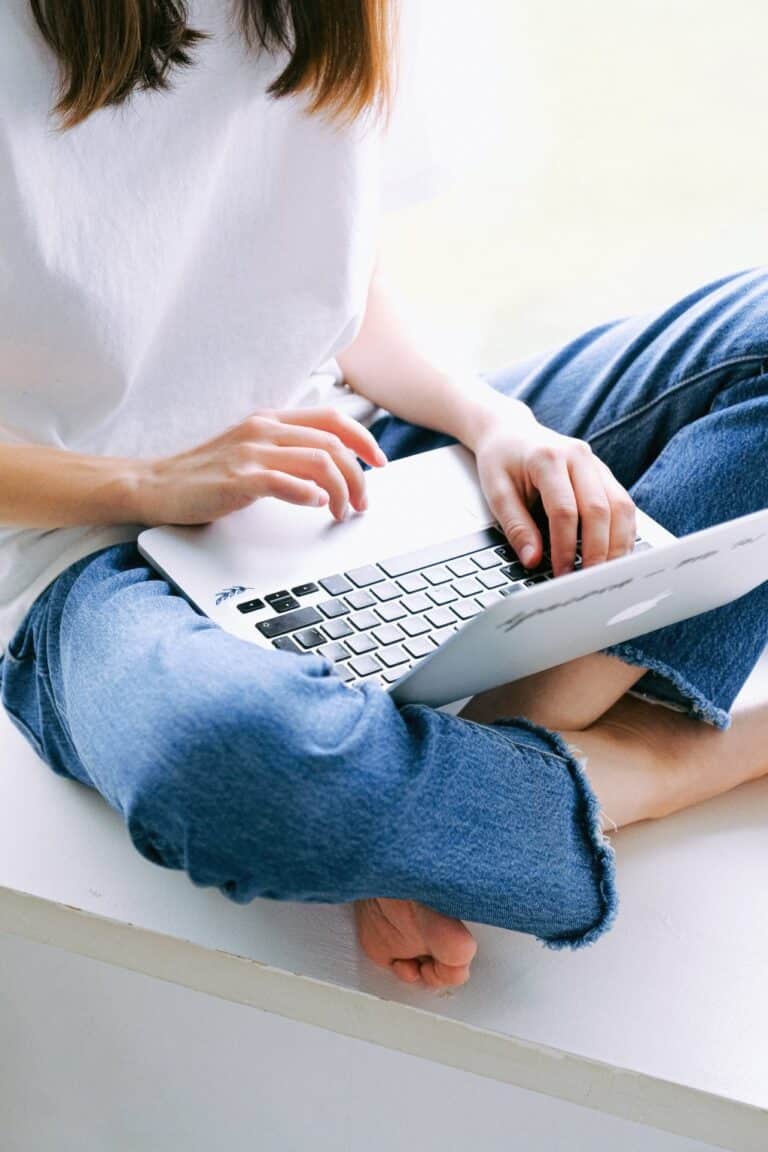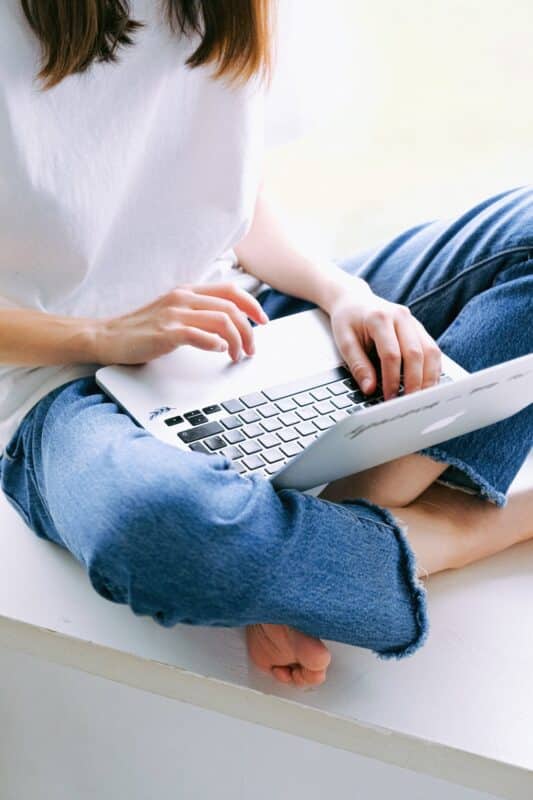 Selling services on your store is simply a different take on digital products.
However, unlike digital products that have an unlimited inventory, your inventory is essentially the time that you have available to offer for your services.
Your services can be something that you provide physically, for example, phone repairs or driving lessons. Or something you offer remotely, such as consultancy services, online counseling or video editing.
You can also provide a digital product along with your services. For example, if you are offering graphic design services, then you can also provide the finished item, such as a logo as the digital product.
You can also implement recurring billing with Shopify, so you can sell your services which are billed regularly. The Charge Rabbit app for Shopify will enable you to do this easily.
If you can offer any type of task that is easy for you and valuable to your customers, then you can make these as sellable services. This can create new revenue streams for your business or just some extra money.
The Marketplaces
Shopify also allows you to sell your products on popular marketplaces such as Amazon, Etsy, and eBay, amongst others, and makes the process very easy.
When you integrate Shopify with Amazon, the products on your online store will be synchronized with Amazon. This way, you can get your products seen by millions of Amazon customers in just a few minutes.
Another great thing about this is that you only need to manage your product inventory on one platform, Shopify. This makes things very simple as Amazon can be quite complex to manage and understand.
You can also manage all of your orders from the marketplaces right from within Shopify.
By installing the Amazon app from the Shopify store you'll be able to do all of this very easily. You can also find the eBay and Etsy apps within the Shopify app store too.
This is why we recommend Shopify as your primary method for selling online. You can grow your store and branch out to other things and other places very easily from there.
Start slowly, focus on your Shopify store first, then slowly add new channels to sell on. Remember to grow each channel well before expanding too quickly.
Trying to grow and manage too many things at once can mean you're unlikely to make as much success out of each one. Instead, focus on perfecting each one before moving on to the next.
SEO
If you've never heard of SEO (Search Engine Optimization) then don't worry. You don't need to learn everything there is to know about SEO to do well online!
Simply knowing the basics of SEO will help you create product pages that can be found more easily when people search for products like yours.
The basics of SEO begin by optimizing your product pages so that when Google visits and indexes your pages, it will display links to these pages when people search for things that relate to your content or products.
The fundamentals of this are all down to keywords and making sure you use the right keywords that relate to your products and that people are actually searching for.
A keyword is a word or phrase that people use to find things online. If someone was searching for your business or your product, they would enter a keyword into Google. If you've used that keyword on your pages, then your website should show up.
An important note to mention is that these days, people use several keywords to find what they are looking for; this is called long-tail keywords.
So for example, if you sell mobile phone charger cables then you could use the term 'mobile phone charger cables' in your page content and the title of the page.
However, by being more specific you will be found more easily. So you could write '2 meters black mobile phone charger cable' in the title and within the page content. When someone searches for that keyword, you'll rank higher than simply mobile phone charger cable.
So it's all really down to being specific, descriptive, and importantly knowing what people are searching for.
You can use online tools such as Google Keyword Planner, which will help you identify what people are searching for when you enter some basic details.
Entering Mobile Phone Charger will show results such as Long Mobile Phone Charger, whereas there doesn't appear to be very many searches for a 2-meter mobile phone charger. So using the term Long Mobile Phone Charger in your page title and page content will help you be found for that keyword.
Google Keyword Planner is free to use, just sign in with your Google account. Then enter some search terms that relate to your product, and it will display results that relate to your search term. You can use these on your pages and see the monthly search volume.
It is the ideal way of gaining an insight into exactly what people are searching for.
Some simple SEO essentials which will help cover the bulk of what you need to do to help get your pages found more easily are:
Create product pages with titles that use the keywords you've identified as what people are searching for
Add the keywords to headers, intro paragraph, main content, and last paragraph.
Rename images on the page with the keyword.
Bonus: Ideally write a blog page based on the keyword which shows your product and gives more details on it, things you can do with it, answers questions about it, and more.
This is what people do to build a lot of traffic for their online stores, and it certainly works.
Promoting your products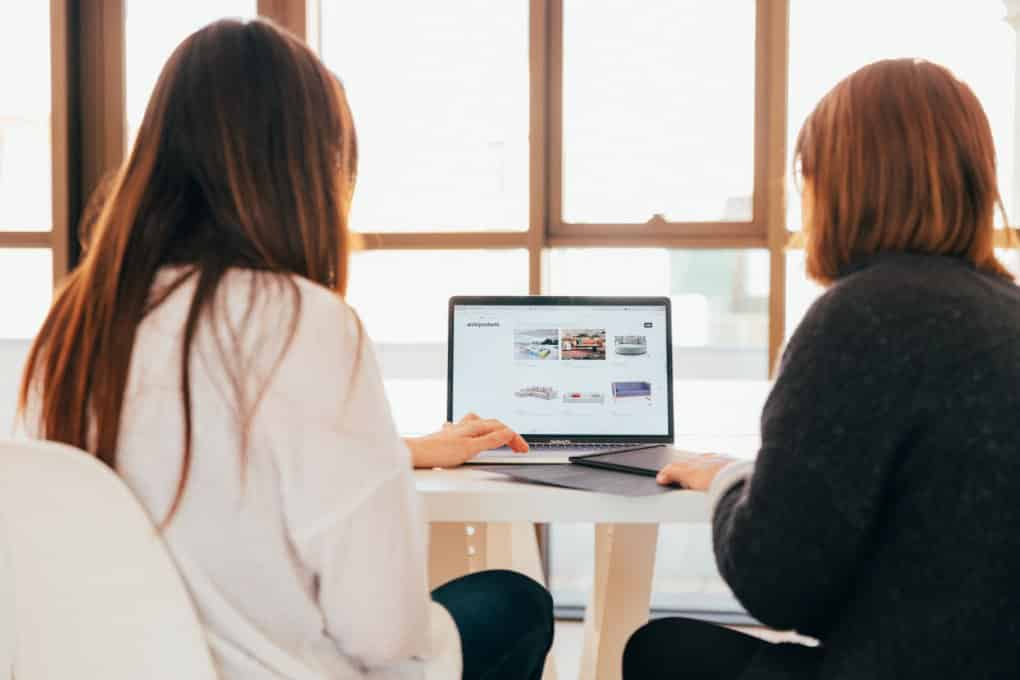 When you've signed up for your own Shopify store and have listed your first products, you can begin promoting your store and products to get your first customers.
You can promote your store in different ways. What's important to note is that although you can get results quite quickly, it's something that you need to persevere with to get the best results.
So don't give up if you're not getting many sales after a week or two, you've only just started! Put some effort into it, give it time, and you'll see the rewards!
Let's take a look at some of the ways that you can promote your online store.
The first traffic that you want to target is the sources of free traffic.
This is a simple process, and you can begin doing it right away. You'll typically do this by sharing your store with your social network friends and followers.
You will ideally want to create a new profile for your business or store on each of the main social networks. This way, people can follow your business or products, and you can keep your store separate from your private personal life.
So start by creating a profile on social networks such as Pinterest, Instagram, Facebook, & Twitter. Remember to add your store URL to your profiles so that people can find your store address more easily.
Now you can begin posting about your store and its products.
Try to include promotions and discount codes, as this is a great way of attracting customers to your store.
Make sure you don't spam your followers with repetitive posts, try to keep things fresh and appealing. By posting fresh content regularly on the social networks, you'll begin growing your followers and driving people to your website.
You'll soon begin seeing sales and inquiries, and you'll have begun your venture into making money with your own online store.
Did you know that Pinterest is probably the most effective promotion that you can do for free? You can create great-looking pin images with easy to use online tools like Canva and display your products or promotions. If you do this effectively, you can drive a huge amount of traffic to your store.
We've got amazing tips on how you can launch your store using Pinterest and drive massive traffic to your store. See our guides to Pinterest marketing:
Google Places
Another great way of promoting your online store online is by using the free Google Places service from Google.
Google Places lets you list your business, display information such as opening times, telephone numbers, and even your store location on maps if you have a physical location.
Additionally, if you have an online store, Google Places lets you display products, the online hours where you provide customer service, reviews, and more.
Websites that are listed on Google places can easily reach the top of the search results when people are looking for things locally. People simply search for the type of business or products followed by the location, and the results will show businesses like yours.
This is a great way of driving potential customers to websites like yours for free.
This is becoming an important way of using search, and these results often come up before the top organic results.
It's easy to get started with Google places. Just go to Google Places, sign in with your Google account and enter the details that you would like displayed, such as an address, business hours, telephone number, website address, and methods of payment.
Your information will soon be available to people using Google, and you'll soon have people visiting your website in no time.
Advertising your products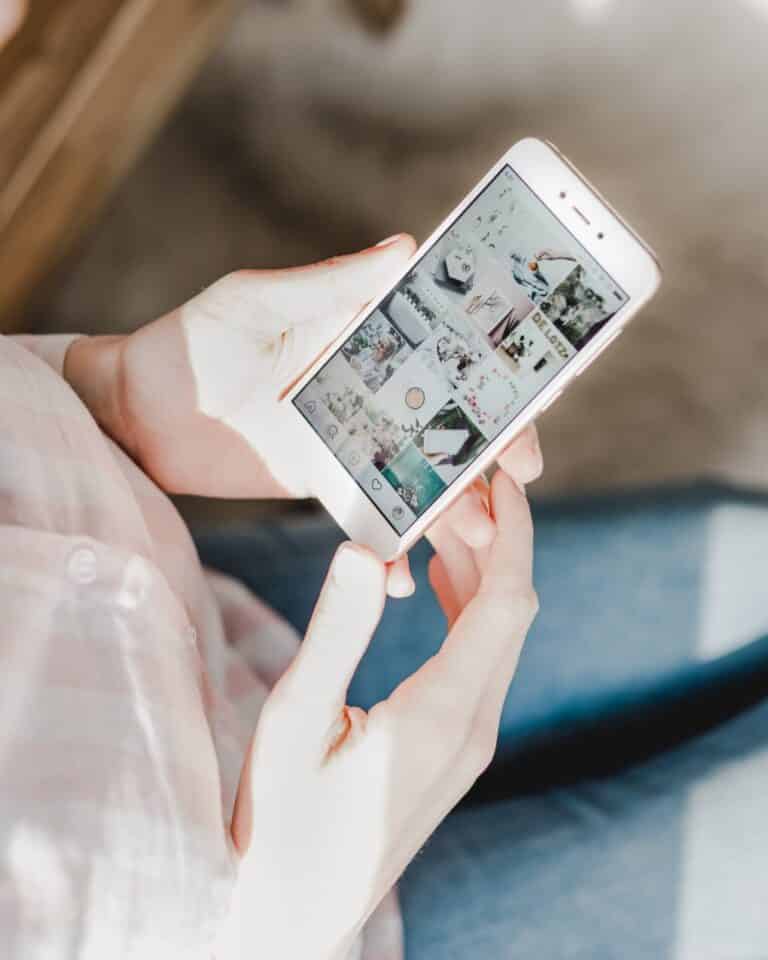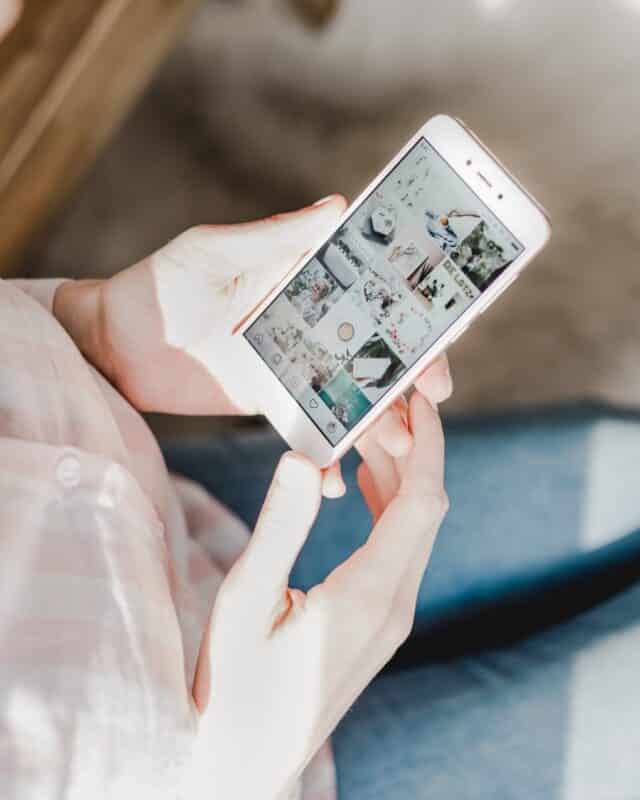 Promoting your products on social media such as Pinterest is great. People love being able to see products visually, and Pinterest is ideal for that.
But sometimes the traffic you receive from these sources isn't coming quickly enough. While you should continue promoting and growing your social networks, you can also pay to promote your products on Pinterest and other social networks.
Let's take a look at some of the advertising you can do.
Pinterest Advertising
As well as promoting your products and store on social media, you can also advertise your products too.
By advertising, you'll be able to instantly drive people to your store who are interested in your products and will begin seeing sales happen very quickly.
When people browse Pinterest, they also use it to take a form of action. Whether that be to bookmark ideas for doing things later, shortlisting styles or fashion that they want to narrow down to buy later, or find products that they're interested in buying.
This is why considering Pinterest advertising could be beneficial to you. You can quickly reach people who are looking to buy products like yours and direct them towards your products. It's a great way of generating sales.
To get started with Pinterest advertising, you'll need to have a Pinterest business account. It's quite quick and straightforward to begin advertising. You'll post a pin or choose an existing pin to promote.
Promoted pins work on an auction type system, like many other advertising systems. You select a promoted pin, enter your targeting details then place bids on how much you want to pay per click or action.
It's quite straightforward and quick to get started with. Just remember to monitor the success so that you can gauge how effective it is.
Facebook advertising
Facebook advertising allows you to set a daily budget, let's say $5, choose the locations you want to target, for example, a city, or state, or even a whole country.
You can also choose demographics, so if your customers often attract women buyers, then you can target women. If your product is aimed at young people, then you can aim it at a certain age range. All in all, this targeting is ideal and means you are more likely to see conversions.
You'll also choose the keywords you want your ads to show for. These should be specific to the type of product you are selling and not too broad. Specific works best. For example, 2-meter black phone charging cable works better than simply phone cable. You'll have less target audience, but the audience is more likely to convert.
Then when you see conversions, you can tweak the advertising until you are happy and also raise your daily budget to $10, or $20 or more and drive up sales.
Google Shopping Ads
You can do the same with Google Advertising, also known as Google Adwords.
But best of all, you can list your products on Google Shopping, where millions of people can see them in your target countries.
Google Shopping ads are what many other online store owners use to promote and market their products to a huge audience.
Unlike text-based ads, Google Shopping ads will display an image of your product, along with the title and price whenever someone searches for a product like yours.
Then when they click through to your product, you will be charged a set amount – you can set this to be anything you want. The higher the click price you set, the more likely your shopping ads will display to people searching for similar products.
You need to factor the click cost into your product price. It might not be a good idea to advertise products that are selling for just a few dollars, but if you have products that are selling for $10+, then setting a low click price can result in more visitors who are looking to buy those specific products.
Advertising is a great way of bringing in customers who are looking to buy products like yours. You can begin attracting customers within minutes of setting up, and many people can start advertising their products soon after launching their websites, with sales following very quickly.
Advertising does cost and only works while the ads are displaying, so it might not be the best long term method of driving customers to your store.
The best way of driving traffic that's likely to convert is by using email marketing. The great thing about email marketing is that all you're doing is sending emails to people who've already shown an interest in your products or business.
Let's take a look at email marketing in more detail.
Marketing – email marketing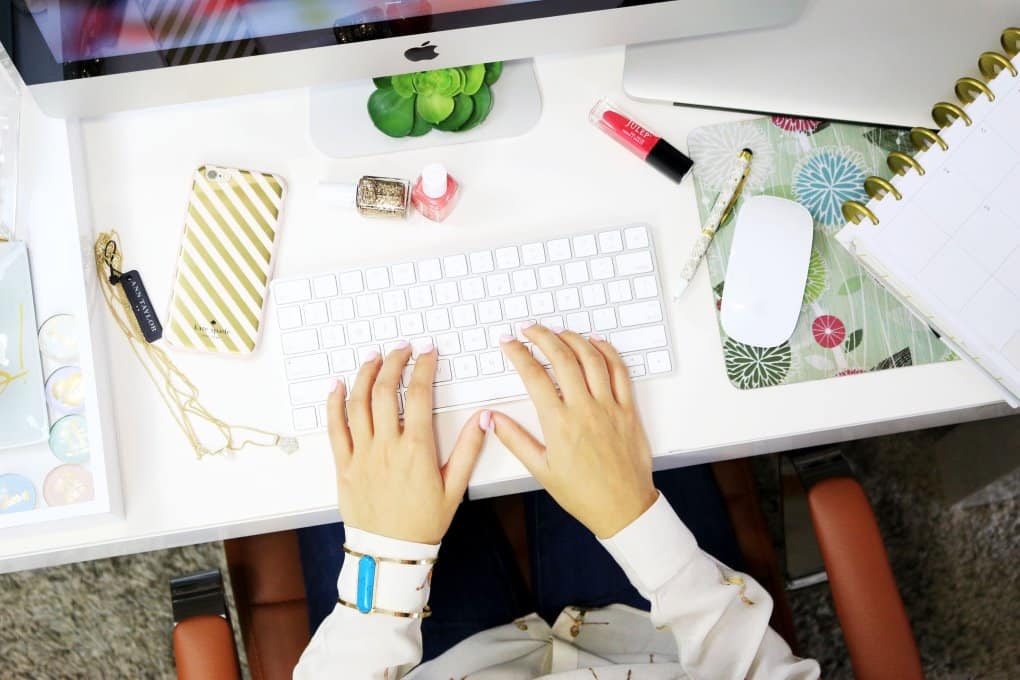 Marketing your products and business via email marketing is something that every business should do. Email marketing is highly effective, and it generates more sales than other methods of marketing, such as social media.
The most important aspect of email marketing is in the actual collection of emails from your store visitors.
When customers find your store and view your products, they can also subscribe to your newsletter. Otherwise, many will view your products and leave. So capturing them by offering them special offers and future discounts is the ideal way of building your email list and increasing your revenue.
This is simply just a case of encouraging people to sign up for your newsletter for coupons, discounts, special offers, latest products, or simply just news about you or your business. This all entices people back to buy from you again to help build your sales each month.
It isn't a complicated process, and if you have a Shopify store, then it is just a few clicks to set up, and by doing so, you can greatly increase your sales.
To get started with email marketing, you can simply add on the Mailchimp app from the Shopify App store. This will hook right into Shopify and provide you with what you need to grow your email subscribers, and so you can then convert them into customers.
Alternatively, you can quite simply use a follow-up email to your customers after you've shipped the product to them to say thank you and to check that they are happy with the product and to also ask for a customer review. The only drawback to this method is that you are targeting existing customers rather than capturing potentially new ones.
The Shopify App
You're gonna love this! Shopify has a free app, which makes it easy to manage your orders, products, and customers all from anywhere at any time, all from your phone.
With the Shopify app, you can:
See live sales and visitor traffic and get order notifications
Manage your products – upload product photos, update product descriptions, set pricing and more
Process your orders in a couple of clicks, mark as dispatched, done!
Follow up with customers
and much more
You can download the app from your phone's app store. Do this after you've signed up for a free trial as you require a Shopify account before using the app.
Designing your store logo/branding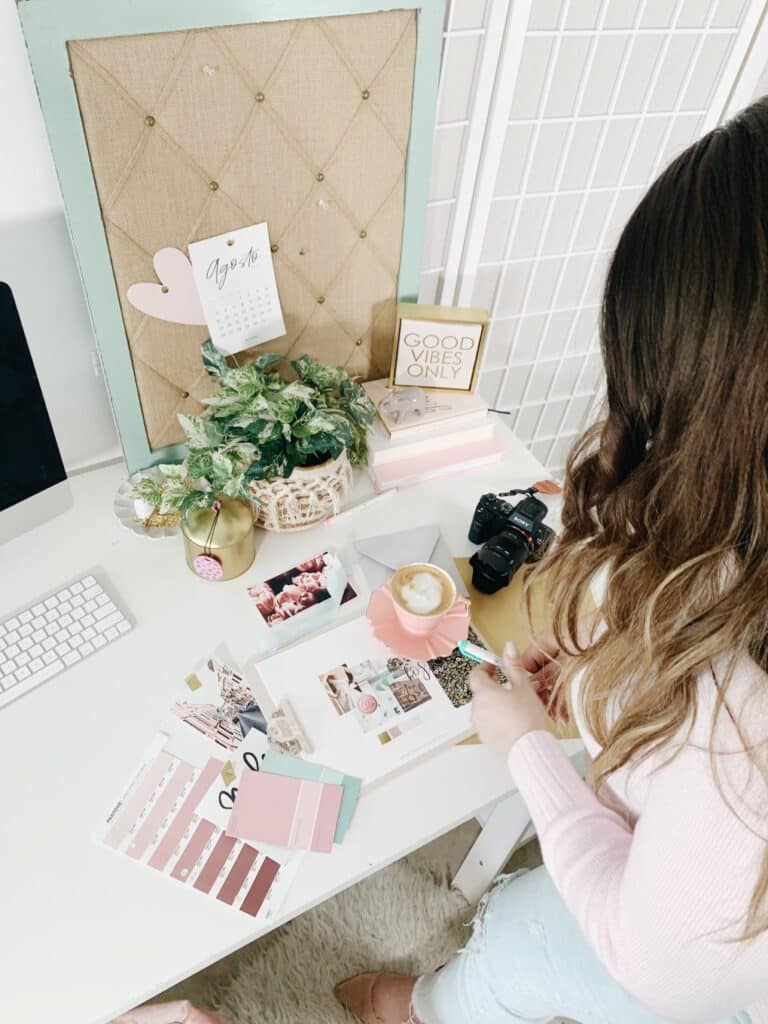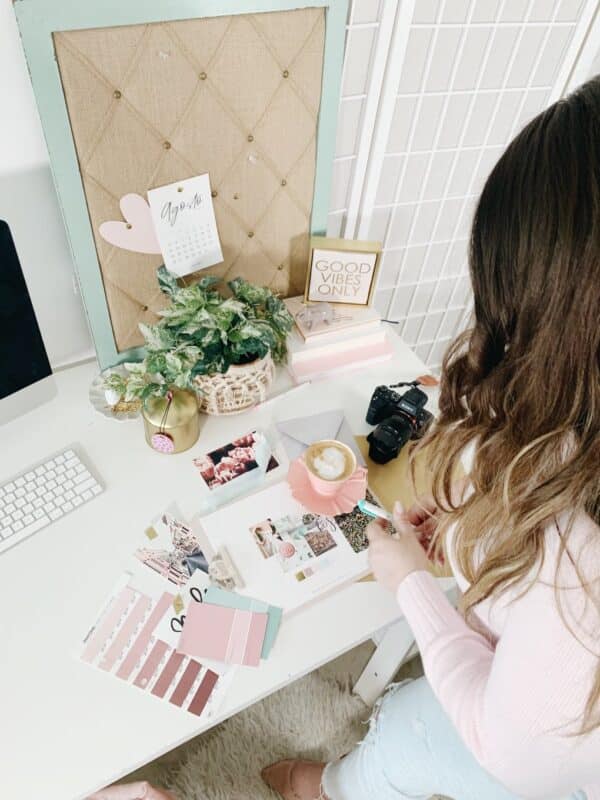 When your new online store is up and running, you're going to want to give your store a logo and some branding for your new business.
This is actually very easy to do, and you don't even need to have any design skills or experience. Using a tool called Canva makes this very easy.
Canva is an online tool that lets you create all kinds of graphics quickly and easily. You can get started with Canva and learn it in less than 5 minutes. With thousands of templates to choose from for all types of things, from product graphics and promotional images, banners, coupons, flyers. You name it, Canva can do it!
The templates are great and make a great starting point rather than looking at a blank page, so you'll already have inspiration for creating a graphic very quickly.
The great thing about Canva is you simply pick a template to start with and make quick changes, change the text, colors, background image, and more, and before you know it, you've got a stunning design that looks professional, no skills needed!
View our post How to Design a Logo with Canva in Minutes with No Experience.
Using Photography on your online store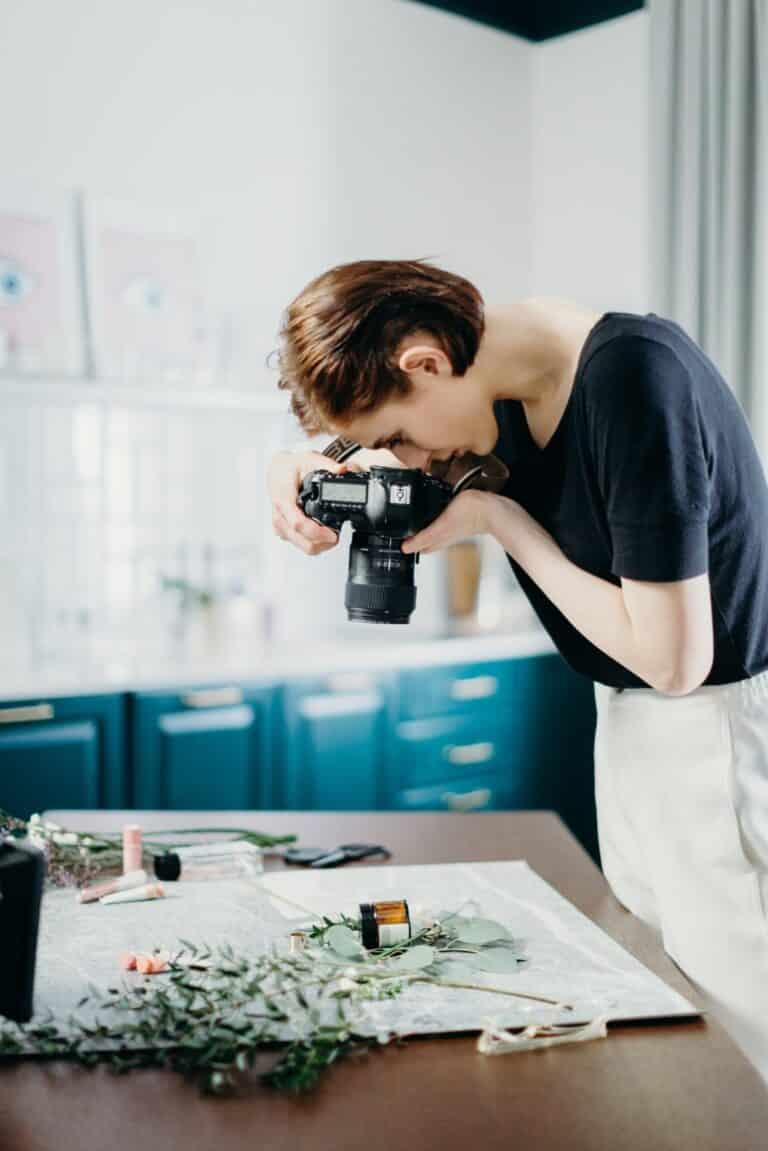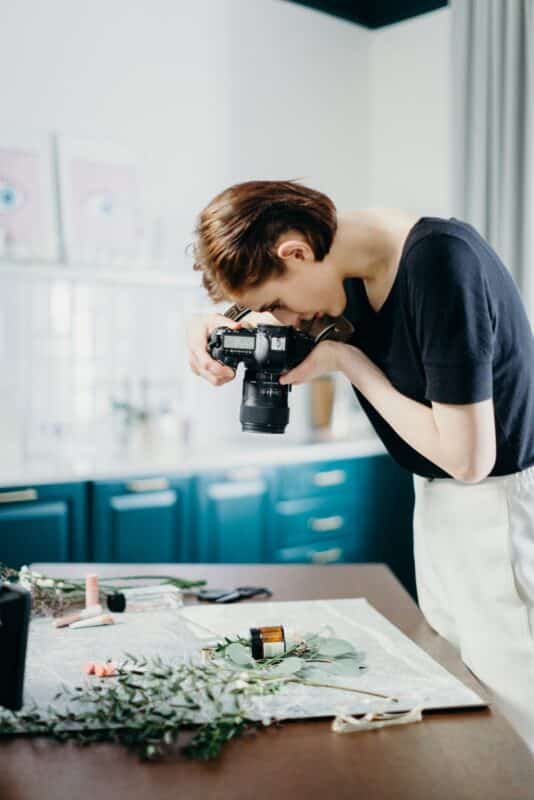 Did you know that you don't just have to show images of your products on your website, but you can also enhance the pages on your store with other photography that relates to the content?
For example, you might want to create common pages such as About Us or Contact, or you might want to utilize the blog feature and write blog posts to help attract visitors to your website.
All of this is going to need images or photography to enhance the pages. The ideal way of doing this is either by using Canva to create images that relate to the pages or instead use stock photography.
You can actually find lots of stock photography for free with no restrictions, which is perfect for online stores and accompanying blogs.
Shopify has a stock photography site that lets you browse or search for photos that would be ideal for using on your store website.
Burst has an image library that includes thousands of high-resolution, royalty-free images.
You can search for a wide variety of images covering all types of subjects. When you find the image you want, just simply click to download it. You can then add it to your pages or edit them further if necessary, using tools like Canva to crop or enhance.
The images are free to use for websites and commercial sites with no restrictions.
We also recommend Pexels, this is a site that we use ourselves for our blog posts, and we find the images to not only be very high quality but also, there's such a wide choice you'll certainly find what you're looking for.
Conclusion
We know the thought of starting out selling online can be overwhelming. Not that long ago, we were also facing the same challenge that you are right now.
But the most important thing you can do is to simply just get started, and you're doing that right now!
When you start your online store and start making a few edits, such as your shop name, description of what you're selling (or will be selling), writing your about page, you'll soon get very comfortable with Shopify or WooCommerce.
Then all you have to do is list your products, and you're ready to go!
So these are the important steps for your new online store:
Sign up for a Shopify account
Sign up takes just a few clicks and you'll have your own store in just a couple of minutes
Add some products, even if they are placeholders and not yet available to buy, i.e., Currently out of stock.
Get Visitors
After you've added a few products, it's time to get visitors to your store to browse or buy!
You can do this using different platforms, such as Google, Instagram, Facebook, and Pinterest.
We typically recommend that most beginner sellers start on Pinterest. It's what people use to browse ideas for gifts or purchases, but best of all, it is simply one of the best ways to drive the most organic traffic to your store for free!
Other platforms such as Facebook and Instagram are more competitive and not so great for selling online, but can still drive a trickle of traffic.
Google is great, but it takes longer.
But Pinterest drives traffic very quickly, and you should certainly start to see traffic coming within a month of starting your online store.
Make Money!
It's natural to start an online store and focus on trying to make money right away.
That's normal, and we get it. You've started your new online business and invested some time and money into it.
But your online store is the foundation of all of your online selling, so it's important to build your store the right way first.
That means focusing on adding products, promoting on Pinterest, and other platforms first.
Some people start getting sales right away, others might take up to a month, but focus on getting your foundation right, and the rest will come.
We hope you've enjoyed this guide. Now you don't ever need to ask yourself, "How do I start an online store"?