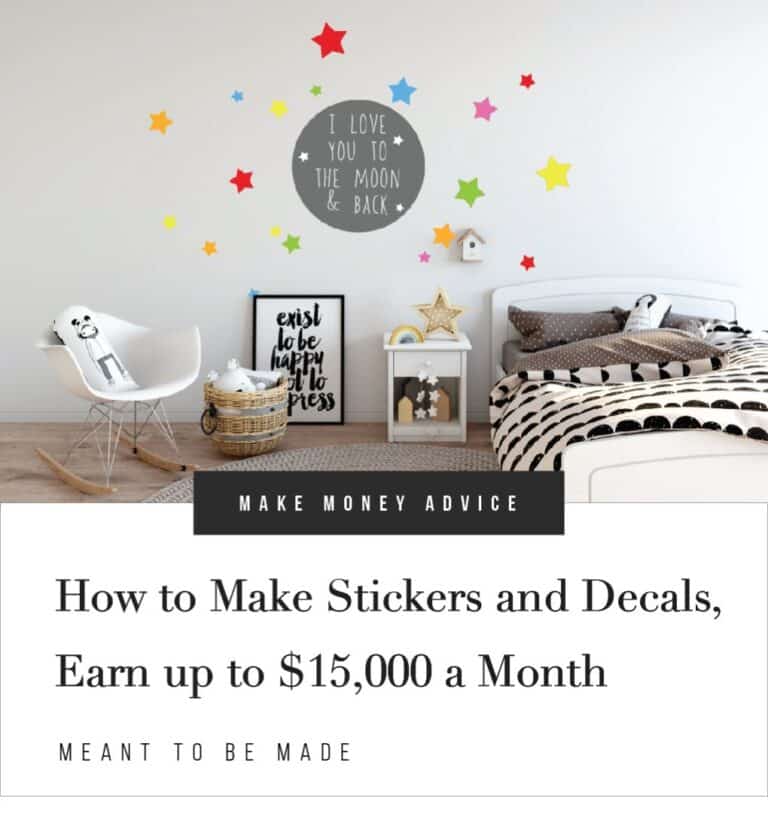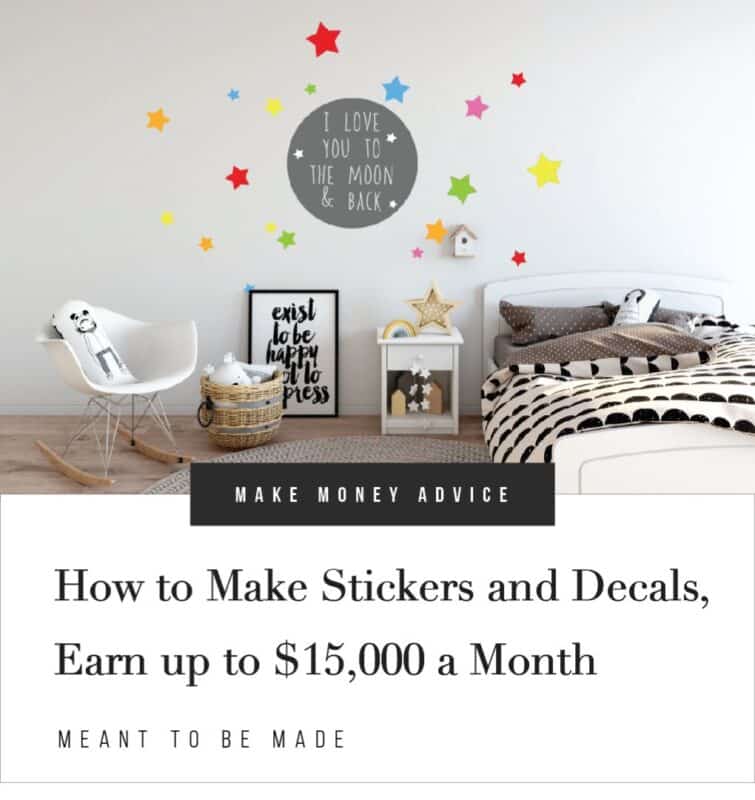 Make and sell home and business decals from the comfort of your own home!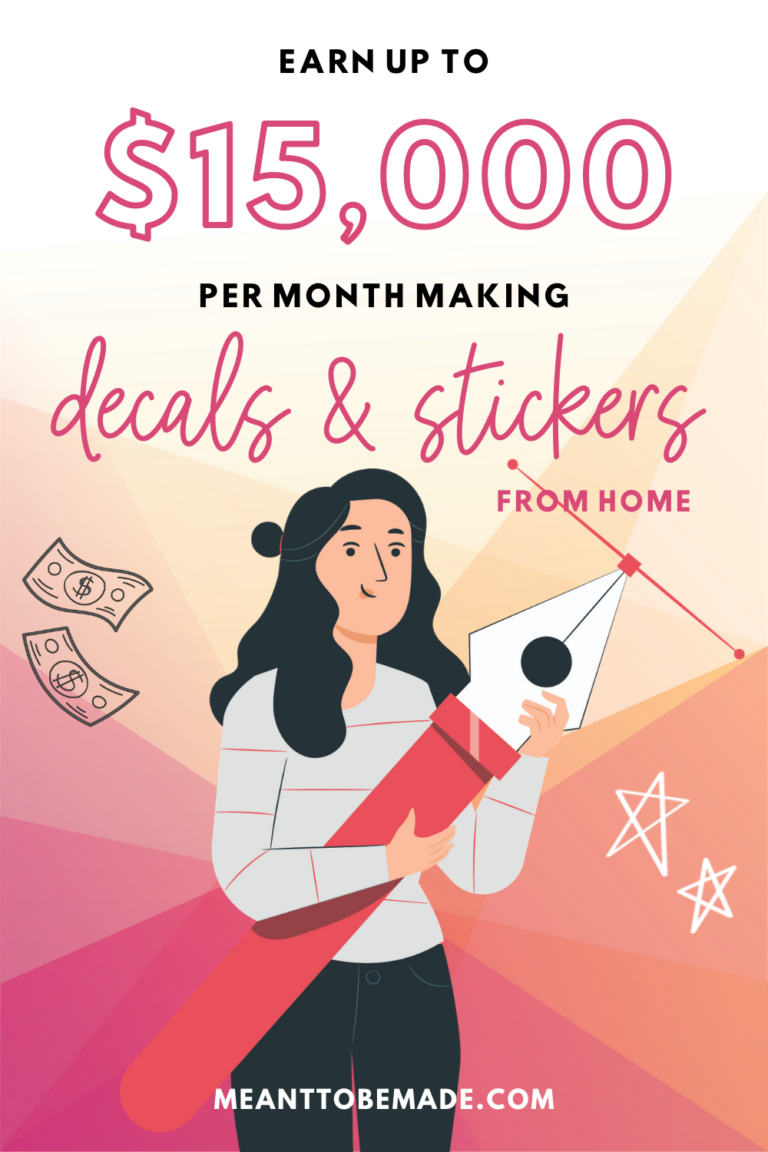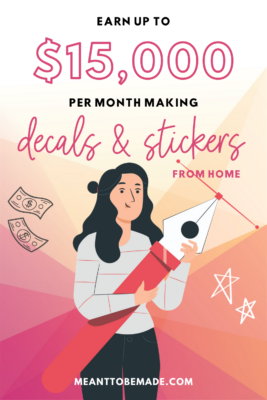 We've got a great side hustle for you, or if you prefer, a full-time business opportunity. This one we do ourselves, and when we're not running Meant to be Made, we're making thousands per month from making wall decals, literally!
Read on.
If you're a semi creative person or if you know how to do some basic design, then you can make decals to sell to homes and businesses. You can do this very quickly from the comfort of your own home, and we're going to show you how.
What you do
Wall decals are one of the most popular categories on marketplaces such as Etsy. Everybody wants to decorate their homes or offices, and wall stickers are a low-cost way of doing this.
Wall decals are especially popular with children's rooms, and moms and kids love them. More importantly, moms find them very easy to apply to walls in very little time, and they can help transform a room.
So what if you could make wall decals from just some low-cost equipment and sell them for a nice profit? Wall decals don't take long to make, so when you begin to receive lots of orders, you'll soon be able to make a substantial income.
You'll start by listing a dozen designs online; we'll show you how later. When you receive orders, you produce them using some easy to use tools, pack and send them to customers and repeat the process – it's that simple.
How much you can make
How much can you earn making wall decals? Well, it's quite easy to make $200-$400 per day, 7 days per week. It depends on the size of the product and for how much you are selling them.
For example, you can make wall stickers that sell for $25. The materials might cost you a couple of dollars, and selling fees may cost another couple of dollars. Shipping fees vary depending on how you ship them, which we'll get into later, but this is also quite low. You can choose to offer free shipping or have a separate shipping cost.
Smaller decals might only be $4 or $5, but they cost just a few cents to make and are very quick to make also. You can make small decals in bulk, which is what we do, and when you receive an order, you grab one, pop it in a hardback envelope, label it and send it. It's a fast way of making $3-4 per order.
Selling on multiple platforms
The number of orders you'll receive each day varies and depends on how many products you have combined with the number of online stores you have.
For example, if you have your own Shopify store or Woocommerce website, you'll be able to list and sell your products directly from there. You will also have low selling fees.
In addition to this, you can also list your products on various sites such as Etsy, eBay, Amazon. The more stores that offer your products, the more likely you are to receive sales.
We average around 1000 sales per month, with prices from a few dollars to $40-50 for each item, although looking at our overall averages, it is somewhere around $15.
We even have some products which sell for over $150 each.
How much we make per month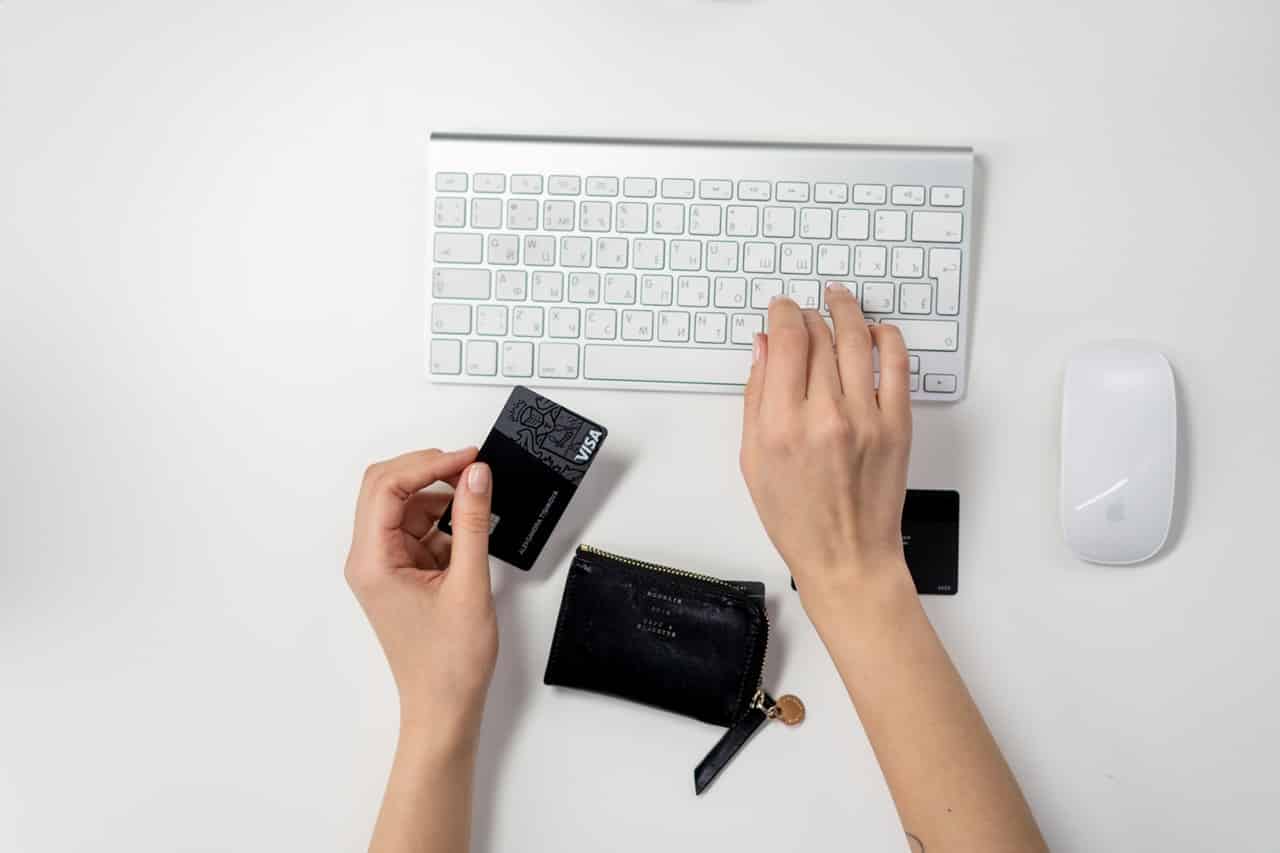 We comfortably make between $5,000 to $15,000 each month, depending on how often we make our products available. We should make it clear that we purposely limit our sales for several reasons, which we will explain in a moment. How much we could potentially earn each month is unknown, but I would expect that we could undoubtedly make $20,000 per month if we wanted to.
So why do we limit our sales?
Firstly, because we want to enjoy life
We want a work-life balance
We have a toddler and a baby
And most of all, we love working on Meant to be Made.
We also don't want to employ any staff. We find that we have enough work to bring us in a good income while having time to spend as a couple, as a family, and working on other ventures.
There are a lot of people making wall decals, but that's the same for any business. There's a lot of people making and selling jewelry, just like there's a lot of people making and selling cakes! So competition shouldn't put you off. Otherwise, nobody would want to start a new venture, and there's certainly enough business to go around. Besides, everybody has different tastes, so your designs are likely to appeal to some people.
Using your equipment to make multiple products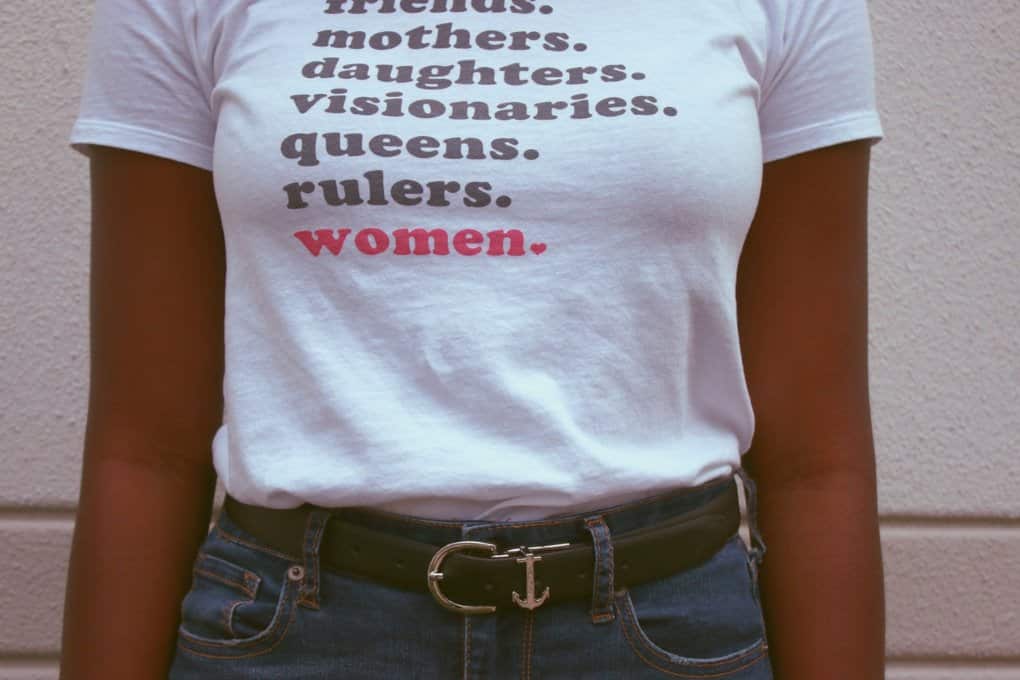 Bonus tip: I'll let you into a little widely known secret.
The process of creating wall decals is the same as creating signage! So as well as making decals for homes, cars, and guitars, you can also make signage for businesses such as window signs, wall sticker signs, hours of operation signs for doors, and so much more. The earning potential grows when you factor it all.
What's more, you can even make custom t-shirts, mugs, and other apparel using the same process. All you need is to add a heat press, and everything else you've got for making decals will work for those too. So whether you want to make some extra money making decals or run a full-time business, it's really up to you!
What I can say about selling wall decals is that it is an enjoyable process, and it's great seeing orders come in all day long. Waking up to see requests have occurred overnight, and seeing that all of those orders are from people all around the world is great. People all over the world want to have your designs decorating their homes. What's not to like about that?!
So let's take a look at how it works.
How it works
So whether you're interested in making some extra money from making and selling decals, or if you are interested in creating a full-time business, the process is the same.
You need to have several products that you want to offer potential customers. These will be listed online in various places such as Etsy, Amazon, and eBay, amongst others.
Customers will browse the various marketplaces and come upon your products. When they purchase them, you'll receive an order notice, and you'll then have a few days to process and ship the order.
The type of decals you can offer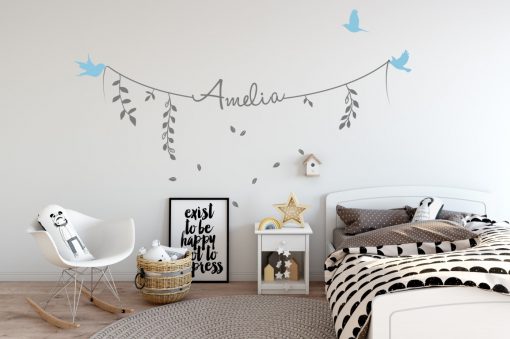 You can either offer premade decals, decals that can be customized by color or size, or completely personalized decals. Personalized decals require changing specific parts of the design to suit the customer's request, such as customized name wall decals.
Personalizing takes the longest. We typically find that it takes around 5 minutes to customize a design and prepare it for production. It's worth noting that you can offer a speedy option for an extra $10-$20, and many people do pay for fast turnaround and shipping. This is because they're quite often last-minute perfect gift ideas. So we typically prioritize the expedited orders.
You customize the design, either using design software like Adobe Illustrator, Corel Draw, or the decal software, which we will talk about later.
How we process our orders
When you've got your list of orders ready you'll load the materials into your equipment and start making them, it's straightforward.
When you have produced your orders, you will then pack them and ship them to your customers.
We typically do these in batches. Rather than making a decal when the order arrives, we wait until there are enough orders to justify the time so that we can be as efficient as possible. Customize, personalize, make, and pack – this keeps the time down to a minimum.
So now you have an idea of the process, let's take a look at the tools you'll need to make your decal side hustle!
Tools that you use
Okay, so let's look at the tools that you'll need. There isn't much that you need, and they are very low cost, so you can start your own decal business with a very low outlay. You might not even need to buy everything as you might already own some of the things required.
Let's take a look.
Firstly, you're going to need a cutter. A cutter is a machine that looks similar to a printer – you feed in a sheet of vinyl, and it cuts the design into the vinyl.
When you combine a printer with a cutter, you can make stickers. You print your design onto the vinyl sheet, then the cutter cuts around the design so that it's no longer a sheet, but rather contour cut decal.
Simple huh?!
Popular and affordable cutters
Let's take a look at some of the cutters that people use.
Cutter
Depending on the size of the decals you wish to make and sell, you'll need a cutter to handle the orders. You can start with a small cutter, and as you get used to using it and want to offer more, you can buy more cutters for when you get busier. Bigger cutters also allow you to handle more significant and more profitable jobs.
Silhouette Cameo Vinyl Starter Kit Bundle with PixScan Cutting Mat, White
Included: CAMEO machine, vinyl starter kit, and bonus pixscan mat, 12-inch x 12-inch cutting mat, cutting blade, vinyl trimmer, software for pc and mac
The CAMEO includes silhouette studio, an easy to use but powerful program which allows you to create your designs using your fonts and images with your CAMEO
With the silhouette pixscan cutting mat you can turn hand-drawn sketches and lettering into cut jobs, digitize fabric patterns, and much more
The silhouette CAMEO is an electronic cutting machine that can cut a variety of materials (from vinyl to fabric) up to 12 inches wide and 10 feet long
You can take a look at this great bundle here.
USCutter Vinyl Cutter MH 34in Bundle – Sign Making Kit w/Design & Cut Software, Supplies, Tools
TRUSTED PERFORMANCE. Number 1 selling vinyl cutter in the country for ten years. 34 inches feed width. 30 inches cut width.
START A HOME-BASED BUSINESS. Make graphics for your community, or bring your signage production needs in-house. Create signs, banners, decals, heat transfer for apparel.
VERSATILE AND DURABLE. Three fully adjustable pinch-rollers. Adjustable speed and pressure. Superior ball-bearing dual roller system for feeding vinyl.
FREE US-BASED TECHNICAL SUPPORT. Lifetime phone support and web-based resources.
FREE INCLUDED VECTORIZING AND CUT SOFTWARE. Create original artwork or vectorize images with VinylMaster Cut. It also includes free vinyl, blanks, and tools.
Take a look at this great bundle here.
Silhouette Cameo 3 Bluetooth Business Bundle
This is the Perfect Bundle for Anyone Considering Using a Cameo for Business or would like an Advanced Bundle. Silhouette Endorsed Brand New Silhouette Cameo 3 with Bluetooth, Touchscreen and 1 Year Warranty
Silhouette Studio Business Edition – Top Tier Studio Software with Access to the Full Line of Studio's Features: AI, SVG, JPG, BMP, PES, CDR File Capability along with Lots of Advanced Features, Silhouette School Cutting For a Profit E-Book – Over 100 Pages covering Branding, Business Naming, Taxes, Licensing, Watermarking, Profit Calculation, and More
20 – 6 Foot Rolls of Oracal 651 Permanent Vinyl (4 Rolls White, 4 Rolls Black, Gold, Silver, Pink, Violet, Light Blue, Brown, Yellow, Yellow, Dark Red, Dark Blue, Turquoise Blue, and Light Green)
50 Feet of Oracal Clear Transfer Tape, XACTO Knife, Ruler, Hook Tool, Scraper Tool, Pick Me Up Tool, Spatula Tool, Microfiber Cloth, Auto Blade, 12 Inch x 24 Inch Cutting Mat, 12 Inch x 12 Inch Cutting Mat, 1 Month Membership to Silhouette U – Access to Videos, Guides, Q&A, and More, 1 Month Membership to Silhouette Club – Amazing Monthly Perks from Silhouette
100 EXCLUSIVE DESIGNS with an ADDITIONAL 100 BONUS DESIGNS, including 50+.SVGs valued at over $100, CUSTOMER SERVICE & LIFETIME PRODUCT SUPPORT, $25 in digital downloads from Silhouette's Design Store ($25 Code is available during registration), Studio Software for Windows Vista / Windows 7 and higher and Mac OS X 10.8.5 and higher, USB Cord, Power Cord 110V-240V. ** Make Sure to Follow the Setup Instructions Located on top of the Cameo Machine.
This amazing bundle is a great bundle if you're ready to start your business. It includes everything you need including vinyl rolls in the most popular colors! Check it out here!
You can buy the cutter on its own without bundled vinyl, cutting mat and tools, etc. but you'll then need to buy these separately. This means the overall cost will be higher, plus it makes it easy having everything bundled together. You can then re-order the individual items you need as and when you need them.
Popular and affordable printers
For those full-colored designed stickers, you're going to need to print your design onto the vinyl. You can use almost any good inkjet printer for general stickers, but we recommend one that's big enough to handle larger sheets. This way, you can make bigger decals, and you can even offer to make wall art prints to expand your product range and income potential. These printers only cost a little bit more than a standard printer.
Canon PIXMA Pro-100 Wireless Color Professional Inkjet Printer with Airprint and Mobile Device Printing (6228B002)
8 Dye-based inks for amazing gradients and color, 3 of which are dedicated grayscale inks for beautiful black & white prints
The Optimum Image Generating System reproduces colors as you intend them by logically selecting the optimum ink combination and placement. Output Tray Capacity Auto Sheet Feeder 150 Sheets of Plain Paper. 20 sheets Photo Paper (4×6); 10 sheets (Letter/8×10); 1 sheet (A3+). Manual Feeder 1 sheet of Photo Paper (all sizes)
Compatible with Individual CLI 42 Ink Tanks (Black, Gray, Light Gray, Cyan, Photo Cyan, Magenta, Photo Magenta, Yellow). Save Even More On Value Packs. Only Replace The Inks That Run Out
4800 x 2400 dots per inch with FINE technology for incredible detail.Print your Vision up to 13 inches x 19 inches: Print professional-quality photos on various media up to 13 inches x 19 inches
Weight: 43.2 in bullet point.Number of Nozzles: 6,144.Number of Nozzles:768 per color 6144 total
Take a look at this printer here.
Or if you are on a budget, you can start smaller with this:
Canon PIXMA TS5050 All-In-One Inkjet Printer – Black
Compact home printer, copier, and scanner – versatile and affordable
Quick and easy interface with adjustable panel and 7.5 cm (3 inch) LCD
Space-saving design
Wi-Fi for easy printing and scanning from your devices, plus cloud connectivity via PIXMA cloud link
Supports Apple AirPrint, Mopria, Google Cloud Print, Windows 10 Mobile and the Canon Print app
This printer is a great option especially if you are on a budget and will do everything you need. Take a look here.
Software
Every cutter will come with free software bundled in which is designed to work correctly with that specific cutting machine. The cutter also comes with quick start guides so that you can get up and running very quickly.
Many people like to design decals using their favorite design tool. We use Adobe Illustrator or Canva (we love Canva), it's so easy almost anyone can use it).
Head on over to Canva to get started making professional designs!
Material
6 Foot Rolls of Oracal 651 Permanent Vinyl – we recommend starting with a mixture of colors to handle your initial orders, these are:
white
black
gold
silver
pink
violet
light blue
brown
yellow
dark red
dark blue
turquoise
light green.
You'll also need transfer tape such as Oracal Clear Transfer Tape.
Then you'll need some tools such as:
XACTO Knife
Ruler
Hook Tool
Scraper Tool
Pick Me Up Tool
Spatula Tool
Microfiber Cloth
Auto Blade
12 Inch x 24 Inch Cutting Mat
12 Inch x 12 Inch Cutting Mat
How to make wall decals
Let's take a closer look at the process of making a decal from start to finish.
So firstly, you're going to need to have a design that a customer is going to want to buy.
There are different ways of designing your decals. You can use software such as Adobe Illustrator to create your designs from scratch and then directly cut it on your machine or you can use Canva to create a design and then transfer it to a Cricut machine.
Setting up the design for printing and cutting
Make sure you set the custom dimensions to mm, cm, or inches. This way, you'll know the exact size of the final design. Don't use pixels because pixels relate to your screen, and all screens are different sizes. A centimeter, however, will always be a centimeter!
Then when you've finished with the design, you open it up for printing.
Load a sheet of vinyl into your printer and hit print. This will print the design on to your vinyl sheet.
You then load the vinyl sheet into your Cameo or other cutter, set the points, and then hit cut.
Within a minute or two, your stickers will be made and ready for selling!
Where to find business
Okay, so now you've got a bunch of designs you're going to want to get them online for people to buy.
So, where do you sell these products?
It's best to sell your products in your store primarily. The reason for this is that you are in control, you don't pay as much in fees as you do to the marketplaces and it's something that you can grow.
We recommend selling on marketplaces like Etsy, Amazon, and eBay, but don't put all of your efforts into these. If for any reason, you lose your account (and it does happen – it happened to us), then you won't have put all of your eggs in one basket.
Ecommerce store vs. marketplaces
So start with your store. We recommend starting your WordPress website with eCommerce – see our guide, or to keep things as easy as possible, you can set up a Shopify store. Either way, this is your store, and you are in complete control of it.
The marketplaces are a great way of getting additional business as they have millions of buyers searching and browsing on them every month. By merely listing your products on them, you can begin making sales.
You can promote your products on the marketplaces, which costs a few cents per click, and this can give your product a boost. Doing this is beneficial when you're starting, but you need to factor this into your costs.
This is why we recommend using your store primarily, as any promotion that you do will be everlasting. If you're promoting your products on Pinterest, for example, you'll get repeat and growing traffic month by month. Also, you're not promoting other marketplaces who reap the benefits. Do you see how it works?!
How to effectively list your products
So when you've got your stores set up, you're now going to be ready to list your products on them.
But before you do that, you're going to need to make some product mockups. This is where you show your decals on various surfaces, such as walls, notebooks, windows, cars, and more. When people see how your decal will look on the surface that they intend to apply it to this helps sell your product more than just an image.
So, download some mockups – you can use Creative Market for this, and they've got loads of great mockups ready for you to load your design into and use.
You'll then need to load your mockup into adobe illustrator or photoshop – the mockup description will tell you which one you need before you purchase. Not to worry, if you don't own this software, you can use a trial version, which will be all you need to make your mockups. Alternatively, you can subscribe to the product for a month for only $20, and you'll have plenty of time to make lots of mockups for all of your products.
You'll ideally want to have 2 or 3 mockups per product. That way, you've got variation, which helps make your products even more appealing and sellable.
When you have your designs and mockups ready, you'll need to write your product descriptions. If you look at competitors on sites like Etsy, you'll be able to take notes on the type of things they write for their products. Use these to put together and perfect your product descriptions.
When you have your designs, mockups, and product descriptions ready, you're now prepared to get your stores filled up.
Once you've done that and done a little promotion, you'll start receiving sales, and your money-making ventures will begin!
How to ship your products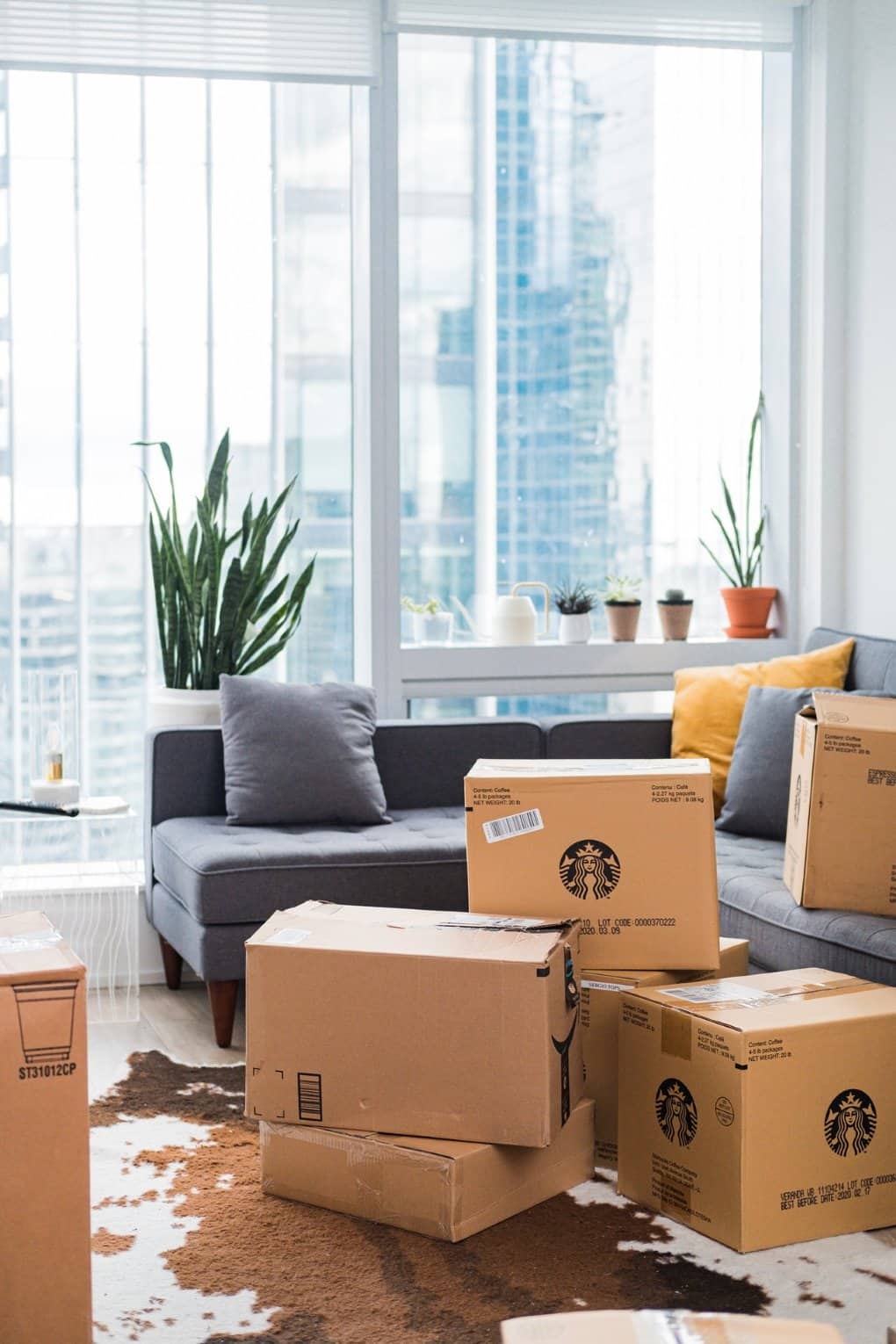 When you've received your first orders, you're going to need to get them sent out to your customers. As stickers are generally small things, you can pop them into hardbacked envelopes.
For larger decals, you can roll them and pop them into postal tubes. This costs a bit more to send, but you can factor that cost into your product price when listing your products.
You do want to ideally offer free shipping, products that offer free shipping see around 20% more sales than products that do not. This means adding it to your final price.
For example, you could sell a product for $19.95, then offer to ship for $4.95 – the total cost is $24.90, which doesn't look as appealing as a product which is $24.90 with free shipping!
Better yet, you can offer your products with free shipping as a promotion. Charge for shipping from time to time when sales are busy, and other times, when you want to maximize sales, you drop the shipping charge. Doing this makes your products look appealing, and your buyers are more likely to act on that. You still make the same amount of money – see?!
Courses and books to help you
There's an excellent course on Udemy from Mark Bibby which guides you through the process in a lot more detail –
Learn Vinyl Cutting & Create Your Own Wall Sticker Business.
This course shows you how Mark earns thousands per month making decals and now he wants to pass all of his knowledge on to you.
How to promote your business/products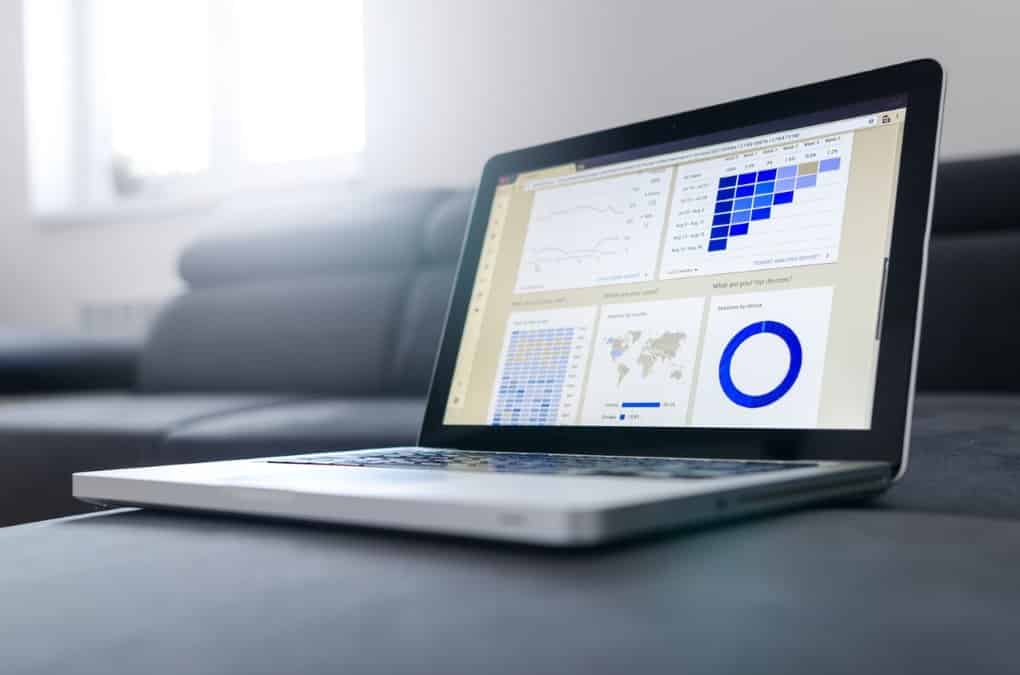 Promoting your products is quite straightforward. You can do this by:
Promoting your products on social media. This is free and takes just a little bit of time.
Pay to promote your products. This is quite quick but can be costly.
Let's take a look at both in more detail.
Using social media to promote your products
Our preferred way of promoting products is by pinning them to Pinterest. Pinterest is used by millions of people every month who are looking for products like yours to buy. With a little bit of know-how and work, you can maximize your Pinterest traffic – see our Pinterest guide to learn more.
You can also post your products on social networks such as Instagram or Facebook. We recommend putting a little bit of time into getting your products out there on social media. Using social media allows more people to discover your products and help to contribute to your monthly sales volume.
Pinterest is our favorite because it is a search tool. Meaning you're products stay around forever and don't get lost within the realtime chatter that happens on other social networks.
Using paid advertising to promote your products
Advertising or paying for promotion is another way and is certainly something that we do from time to time. You set a daily amount that you're willing to pay for your products to show up at the top of the marketplaces, for example, Amazon. So when someone searches for decals, you can show up at or near the top, depending on how much you set your click cost to be.
So, for example, you could set a daily budget of $10 and set the click cost to $0.50 per click. This will mean that you will get around 20 clicks for your $10 – how many of these turn into sales depends on how good your product images are. If people can see the product thoroughly before clicking, this will avoid unnecessary clicks, and only people who are really interested in your product will click through.
You should also think about the costs. For example, if you are selling wall decals for $30-40+, then paying a few dollars to promote your products per sale might be the right approach. Whereas if you are selling your products for just a few dollars, then advertising may not be the best approach as it will eat into your profit.
You need to factor all of this in when doing any promotion. Sharing your products on Pinterest and the Social networks is free but takes a bit of time to see the results. Whereas paying for advertising is almost instant, you will see sales come in quite quickly, but it does eat into your profits and doesn't last forever – i.e., as soon as you stop paying for promotion your sales go back to normal.
So we prefer promotion that involves taking time. Sharing on Pinterest etc. takes longer, but the costs are lower, and it's a long term thing. You'll see passive sales when you're doing other things, even sleeping, and it won't cost you a cent!
How to get started
So if you like the sound of all of this, then why not get started now?! Order some equipment such as a cutter and printer if you don't have one, and while you're waiting for that to arrive, you can get started signing up for your stores and designing your first products! Before you know it, you'll be selling these to people all over the country or the world!