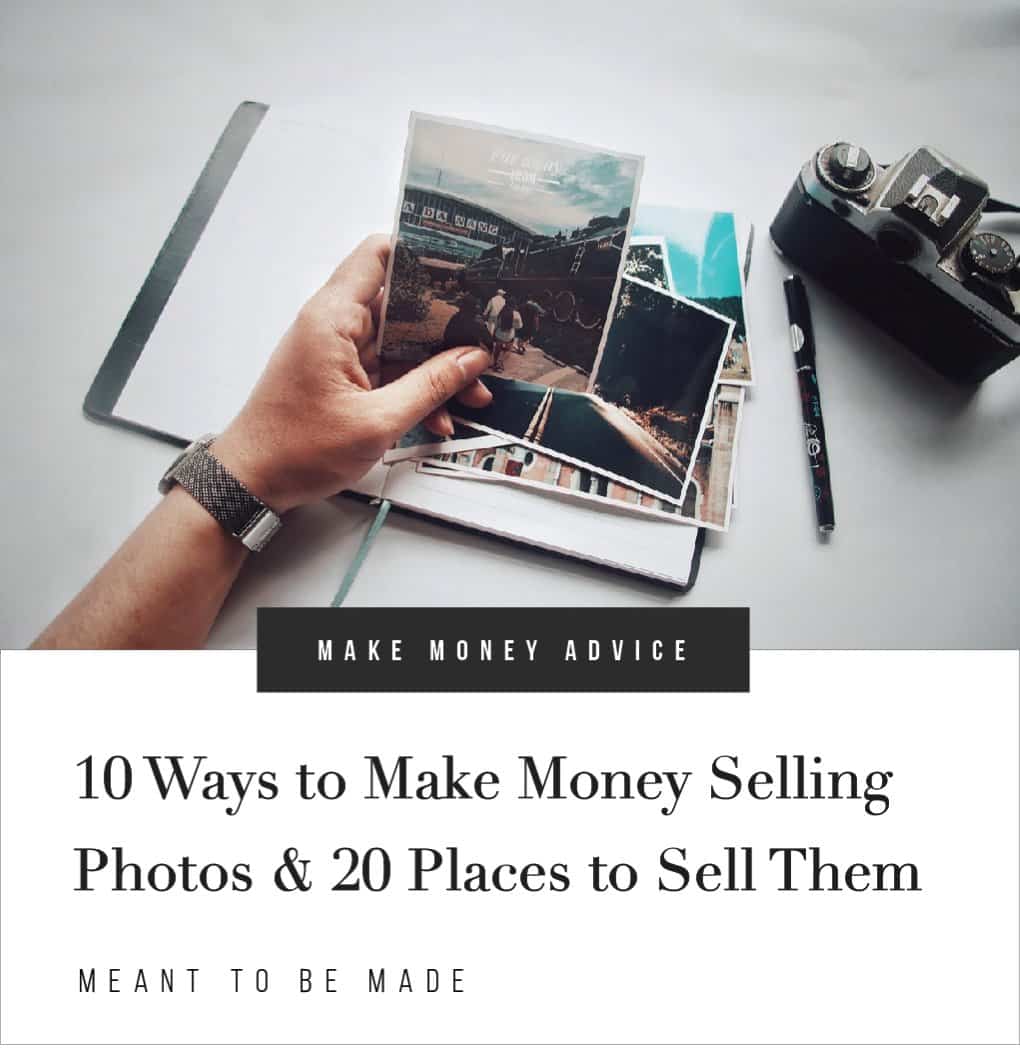 How to take, edit and sell your own photos!
Our make and sell series of guides cover all types of things that you can make to sell. Some require skills and previous experience, but there are many that practically anyone can do.
Important note: I'm just going to be straight up and say if you are a professional photographer, then you are wasting your time with this guide. You'll already know how to make money with your photos.
This guide is for people who are interested in knowing how to take photos that sell and where to sell them.
The great thing about selling photos is that you've likely got what's needed to do this right in your pocket. Modern phones often have cameras that can help you capture shots of everything and anything.
The internet today is full of visual content; it's everywhere from websites to social media.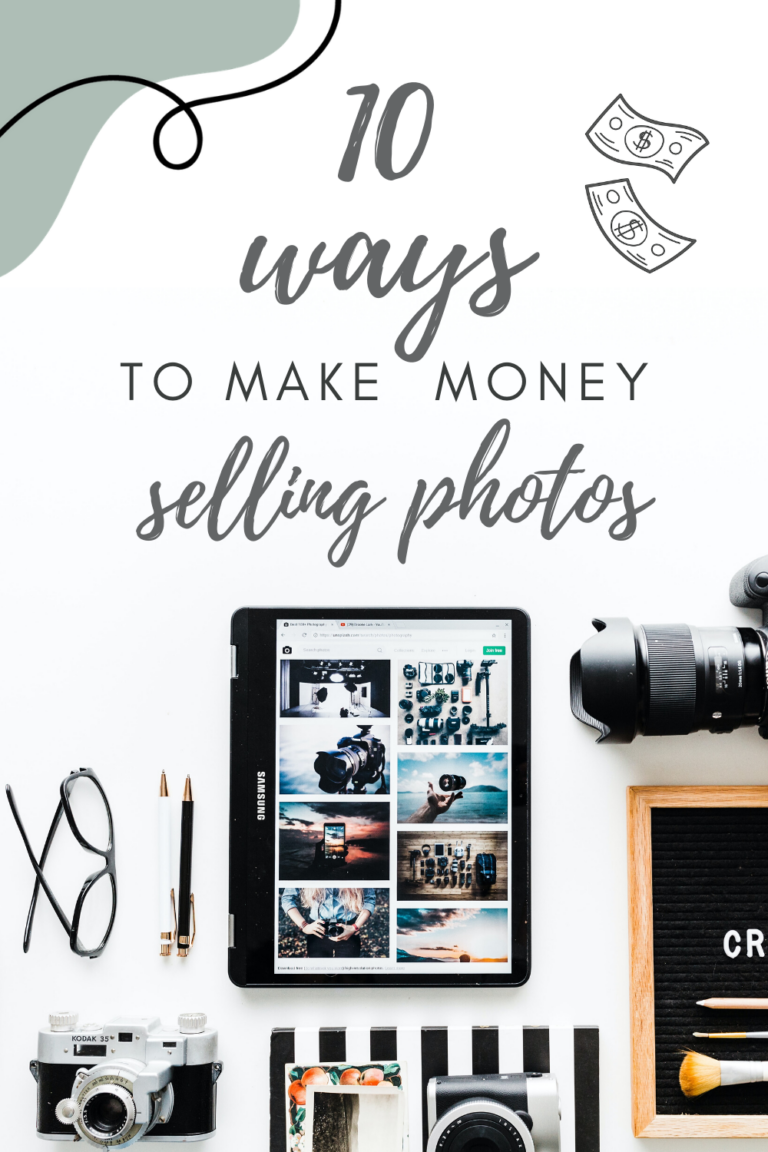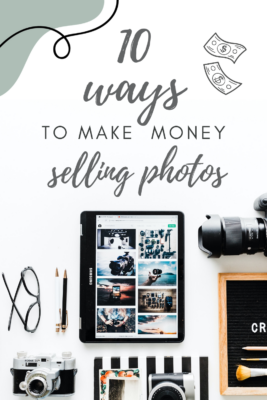 Did you know that those who produce content often need photos to complement the content that they create? The options are that they either take the photos themselves, which isn't always feasible, or they pay for someone to take the photos for them. The other and most common option is that they download photos from stock photography or similar websites.
This is where you come in. If you want to make some extra money from selling photos, then read on.
Content creators need photos of practically everything. Whatever you see when you commute to work, walk the dog, or even travel, everything can be photographed. Millions of people search every day for photos online of everything you can imagine.
If you're looking for a side hustle or even a way to make a full-time income, then selling photos is certainly a viable option worth considering.
What we'll cover:
What equipment is needed, and software
The type of pictures to take
Editing your photos
Where to sell your photos
How much money you can make
Equipment
It is entirely possible to take sellable photos using a recent version of a smartphone. Think iPhone, Google Pixel, or Samsung Galaxy.
Ideally, you would want to take photos using a DSLR such as a Canon 5d. However, these cameras are out of budget for many people.
Plus it also means lugging a camera around with you everywhere in the hope of seeing something worth taking a photo of.
Whereas a mobile phone is ready to go right from your pocket. When you see something worth taking a photo of, you just whip it out and shoot away!
When you begin selling more and more photos, then you may want to invest in a more professional camera. This will certainly help you up your game, and there's no doubt that the photos you take with a professional camera will stand out more and earn you more money.
But regardless of this, you shouldn't let that hinder you from taking photos from what you have available.
Many people get carried away when they start with photography by spending a lot of money on cameras, lenses, tripods, and more.
But this isn't necessary when starting as a good quality phone camera, and some apps can help you take great photos that are sellable.
Type of photos to take
The type of photos that you take depends on where you plan on selling them.
The biggest market for photography is on websites. Particularly stock photography sites as many people need images for their content, predominantly on their blogs.
Websites will usually use photographs of scenes. For example, office scenes (for business), gyms (for fitness), homes (for real estate), rooms (for home decor). You get the picture.
You can also take pictures of objects as there will always be a need for objects of all kinds.
For example, someone out there right now is looking on stock photography websites for pictures of a bin! It's a case of taking nice clear photos of scenes and objects.
You can submit all of your photos to various stock photography sites, and the more you submit, the more likely you are to sell them.
Editing your photos
Did you know that almost every professional photo you see on websites has been edited in some way to some extent?
You can take a standard photo of a scene or object and instantly add a touch of drama by simply enhancing it with some software.
If you've ever dabbled with Instagram, you'll have an idea of some basic filters and how they can change a photo. However, Instagram is very basic for photo editing. Most professionals don't use Instagram filters as they are designed for simplicity, and the results aren't amazing.
Giving your photos a more exciting, dramatic, and professional touch can be done using different tools or apps. Let's take a look at the best of them here.
Snapseed
Many professional photographers use software such as Adobe Photoshop to tweak their photos using various tools built into the software. However, Photoshop has a high learning curve and is also quite costly.
But did you know there are tools available that can let you do a variety of different edits to your photos with results with professional results? Our favorite tool is called Snapseed, a complete and professional tool for editing photos from Google.
Snapseed lets you do a wide variety of tweaks to your photos, such as:
adjusting colors
crop
rotate
using the brush to selectively retouch photos
changing the exposure
saturation
brightness
warmth
Too many features to mention here, all just a few clicks away. The more you use Snapseed, the better you will become.
Show some images here.
Snapseed is available for android phones and iPhones.
Lightroom
Adobe Photoshop Lightroom is the tool of choice by professional and amateur photographers. Available for desktop and mobile, Lightroom is a very powerful but intuitive photo editor. With Lightroom, you can create beautiful photos in minutes while helping you become a better photographer.
The desktop application comes as part of a subscription at $9.99 per month. However, the Lightroom mobile app is free with some in-app purchases.
But we've got a tip for you – if you download the free mobile app you can import Lightroom presets into it, you won't have to pay the $9.99 a month and can get most of the features you need for free.
Lightroom presets are where the power of Lightroom is unleashed in just one touch.
For example, there are presets that will transform a photo from something basic into something dramatic in just the touch of a button.
Similar to how the Instagram filters work, you open a photo and choose a filter based on how you want it to look, this will instantly apply effects to your photo to change it in one click. The results are amazing and blow Instagram away.
Lightroom is very easy to use and uses sliders and filters to let you change your photos to look just how you want them to look, and the results are stunning.
Show our pixremix before and after shots.
Afterfocus Pro
You know those beautiful photos that you see where the main object is in focus, but the things closer or further behind are blurred a little? That's called depth of field.
You can take photos automatically with depth of field applied if you have a good camera, such as the latest iPhones with portrait mode or a DSLR camera, which does this automatically.
However, not all cameras or phones can do depth of field. This means that everything in the scene is in focus, which doesn't look as effective and certainly not as professional.
However, if you have a camera that can't do depth of field, then not to worry, there are apps out there that can replicate that effect quite easily.
Our favorite app for this is called Afterfocus.
The AfterFocus app lets you create those professional-looking depth of field photos by selecting the foreground area, the focus area, and lastly, the background area.
You can then control the blur to the amount that looks right for you and finish with a great looking photo.
Afterfocus is available for both Android and iPhones.
Smart HDR
Smart HDR is an app that can instantly apply HDR effects to your photos. HDR stands for High Dynamic Range, which means it shows a greater dynamic range of tones, highlights, and shadows in images that would otherwise be flatter.
Here is an example of photos before and after HDR is applied.
Smart HDR lets you quickly apply presets depending on the theme of the image. The Urban presets are great for streets and cities.
Black and white filters are great for transforming color photos into stunning black and white images.
Similar to other photo editing apps, Smart HDR lets you quickly apply filters at the touch of a button, and you can try different effects until you find something along the lines of what you are looking for.
Smart HDR is available for Android phones. Iphones have similar apps, such as Simply HDR.
All in all, you can see that by taking a standard image and tweaking it using apps is the ideal way of making photos look more interesting and professional.
Try using a combination of apps, such as Lightroom and Afterfocus, to create the perfect finish.
Where to sell your photos
Now that you know what to take photos of and how to edit them, you now need to know where to sell them!
There are different ways to sell your photos. You can sell your photos on stock photography sites, your own website, or you can even sell products that feature your photos.
It's important to make sure you are only selling photos that you own the rights to, which basically means the photos that you've taken yourself and not downloaded.
Let's take a look at the different places to sell photos now.
Stock Photography websites
There are many popular stock photography websites that you can sell your photos on. Each of these sites has millions of people browsing their sites each month looking for photos on a variety of different things.
Each site pays a small amount for each photo that sells but is a great way of making some extra passive income.
iStockphoto
iStockphotos is one of the most popular stock photography websites in the world. With a huge number of visitors browsing the site each month for stock photos, this is certainly one of the platforms you want to offer your photos on for sale.
Istock lets you know what photos sell well, so you'll have a good idea of what to capture that will help you get sales.
Istock is owned by Getty Images, which is the top stock photography website in the world, used by professional photographers, media outlets, and news agencies.
It's very quick and easy to sign up for. Simply visit this link and follow the steps to get started.
Earnings vary depending on how many photo downloads you receive.
Adobe Stock
This site is fairly new to the market, but the user base is huge, as there are millions of Adobe users around the world. Adobe bought the stock photography website Fotolia and has rebranded it Adobe stock.
When you upload photos to Adobe stock, you can easily tag them so that they can be found more easily, which helps you sell your photos.
You receive a 30-35% share of the sale every time someone buys one of your photos.
Shutterstock
Shutterstock is another of the most popular stock photography websites, having paid out over $500 million to photographers so far and growing.
Each month Shutterstock tells you what the most requested photos are so you'll have a great idea of what to capture.
To get started with Shutterstock visit https://submit.shutterstock.com
Alamy
When it comes to the best commission for stock photos, Alamy has to be one of the best, currently paying up to 50% on each sale.
When you make your photos available on Alamy, you also get to keep the rights, which means you can also sell them on other platforms.
https://www.alamy.com/registration/contributor-signup.aspx
Fotomoto
Fotomote works in a similar sense to a typical print-on-demand platform, however, rather than uploading your work to their site to sell, you sell from your own. When you sign up to use Fotomoto you will integrate their widget on your site and enable buy buttons next to your images. When a customer buys from your website, Fotomoto will take care of the printing and shipping of your order.
500px
500px is a high-quality photography site that welcomes fresh photographers and puts them at the forefront of their pages, meaning you can get great exposure right from the first upload. Along with uploading your photos, you can create galleries, list workshops and make yourself available for hire.
Etsy
Etsy is well known for selling handmade products from crafters all around the world, but now they are branching out further and helping people sell photos. You can sell your photos as real prints or as downloadable printable versions.
Etsy lets you control how much you want to charge for your photos, and they take a small percentage of each sale. You are also free to sell your photos anywhere else without restriction.
Fine Art America
Fine Art America is a print-on-demand platform and marketplace that allows you to sell your photos along with giving you access to tools to help you set up a branded web store. You can upload illustrations, mixed media, typography, and photography to turn into prints and other products.
Printful
Printful is a print-on-demand service that can be integrated into your online store so you can sell directly, but without any of the work. When a customer purchases on your store, Printful will print your design and ship to the customer leaving you to get on with other things!
Society 6
Society 6 is a great platform to sell prints on as well as other things. With platforms such as Society 6, you simply create a design, upload it and then choose what products you would like your designs to be on. In this case, we are looking at prints. You can sell your work as posters, mini cards, framed prints, standard prints and you don't have to do anything after the uploading stage. Society 6 will handle the transactions, printing, and shipping along with customer care.
How much can you make
How much you can make depends on the way you sell. Offering your photos for sale on stock photography sites means you can expect to earn a few dollars each time someone buys one of your photos. The more photos that you make available and the more stock photo sites that you make your photos available on will mean that you can make more money.
But if you want to make the most amount of money from selling your photos, then selling your photos as physical prints from your own online store is the best route to follow. These prints will be priced higher as you will have to factor in materials and shipping into your cost (unless you charge shipping separately). Print prices will also vary depending on the size of the print. Expect an A4 to sell at roughly $15 and an A3 to sell at $20.
If you don't currently have your own online store to sell from then you can easily start with Shopify. Shopify is quick and easy, and you'll be making money from your store in no time. We highly recommend it!
If you decide to sell your designs as downloadable prints on your own online store then the price may be lower than physical prints. As you don't need to factor in materials, expect prices for a stand-alone download to cost $6, or higher for a set or pack of printables.
When using a print-on-demand service, your work will be priced at default by the platform, however, you can adjust this if you want to. When using this service you will receive a percentage of the price paid rather than the full amount. This is because you are only providing the design and the service is dealing with materials, shipping, and customer service.
The same applies when selling to stock photo sites. Once you have applied to join a stock photo site and you have been reviewed and accepted, you will earn a commission on each photo sold. The more photos you upload and sell, the more income you will receive.
Conclusion
Selling prints is definitely a great way to make a side income and ideally, if you can sell your prints using the four methods mentioned above then you will be able to make great money with little effort. Look at it this way, you can sell physical prints and put in the work. Then you can also sell downloadables and sell on print-on-demand and stock photo sites which will essentially bring in passive income. You will have four sources of revenue with only one that you actually have to work.
Remember, if you don't currently have your own Shopify store then you can get started quickly and easily. Selling from your own store will give you the most income and the most control over your products and customers.