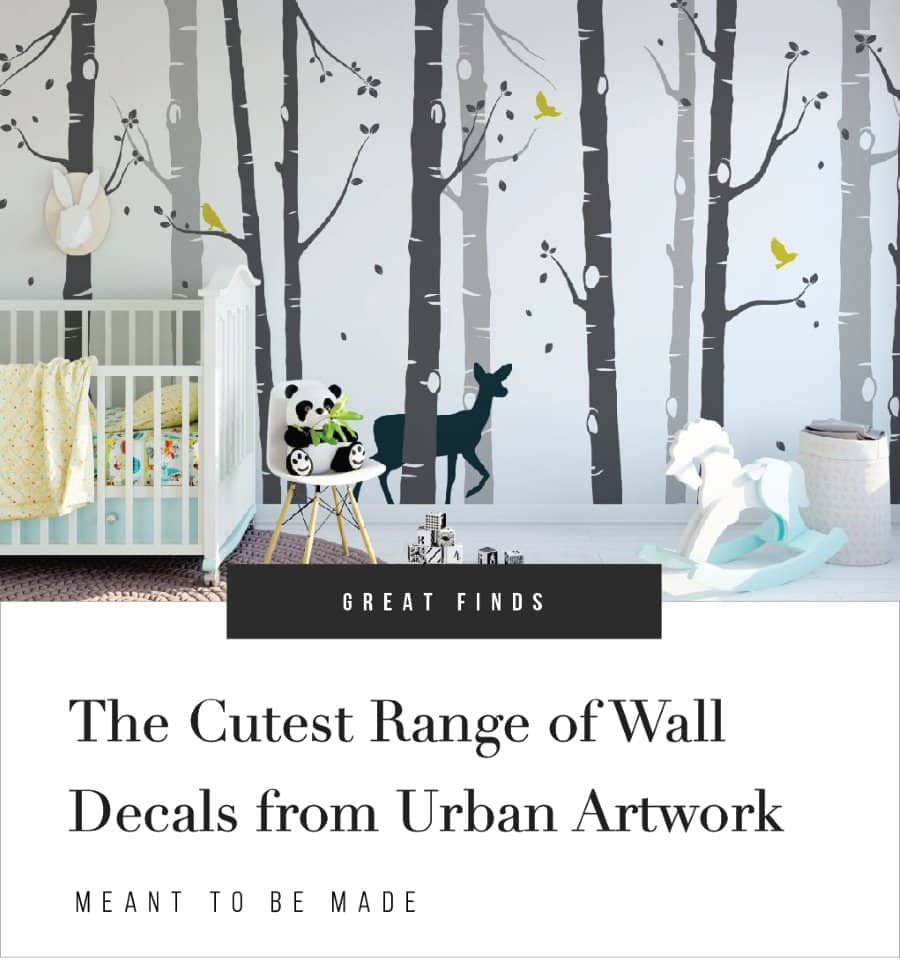 Add the finishing touch to your children's rooms with the cutest wall decals you've ever seen
Welcome to our latest product feature, our regular posts on Meant to be Made featuring the amazing products created by artisans and crafters from all around the world.
Here, we feature really cool finds that are made by really cool makers and can even inspire those of you who want to make and sell your own crafts and products.
Today we're featuring a stunning collection of hand-finished wall decals from Urban Artwork, and they are just so very cute.
If you have children then you're gonna love these!
Let's look at what they are and the people who make them.

Urban Artwork are wall decal crafters based in the UK. Like most crafters they started out by selling a handful of products on Etsy, but soon wanted to expand their product range and reach and created their own website to help with that.
They now sell to customers all around the world and have a massive product range. It's all down to two keen crafters who love to design and make products.
We'll talk more about the team behind Urban Artwork but let's take a look at the products that they've created.
The elegance of their uniquely designed wall decals come in a wide range of styles and colors. Every one of them can be personalized just for you.
The Crafted Collection
The Crafted Collection from Urban Artwork is a full range of modern wall decals, all of which are beautifully designed and are ideal for nurseries and children's rooms.
Each design is precision made and every order is personalized with great care and hand-finished to the highest quality.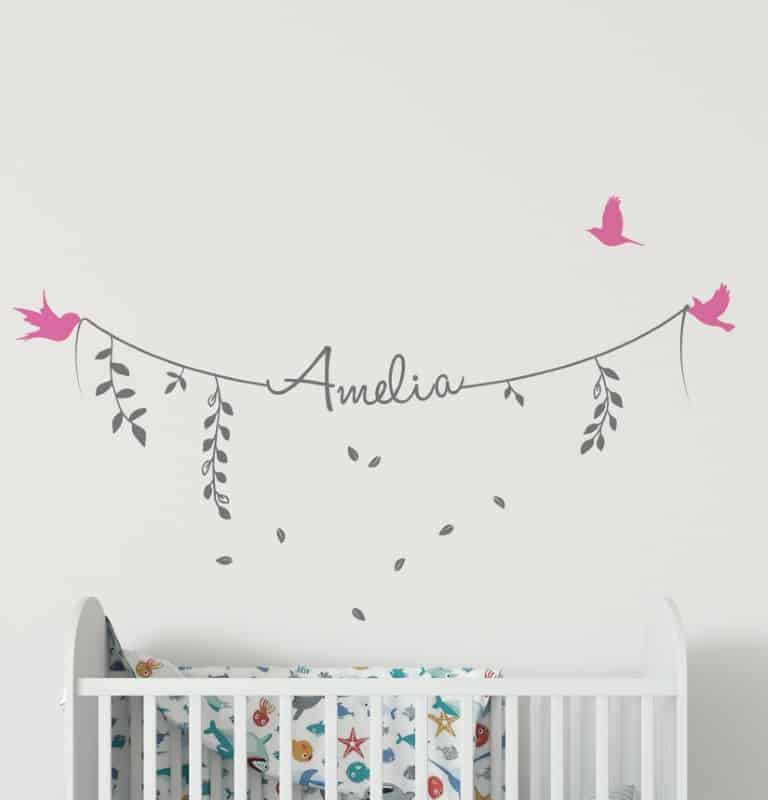 What we love about these is that you can personalize the designs by adding your child's name or favorite quote.
These wall decals are a cost-efficient way to modernize your home and can be applied to any smooth flat surface.
Each wall decal is precision made from removable matt finish self-adhesive vinyl that once fitted will last almost a lifetime when decorating your home with them.
What They're Used For
These wall decals are a wonderful decorating touch for any room in your home and especially ideal for your little one's rooms. Children adore seeing their names written with such creativity on their bedroom walls.
You can even bring a touch of nature into your home with the Room to Bloom collection. This is a stunning range of designs that include trees or branches, flowers, falling leaves and so much more.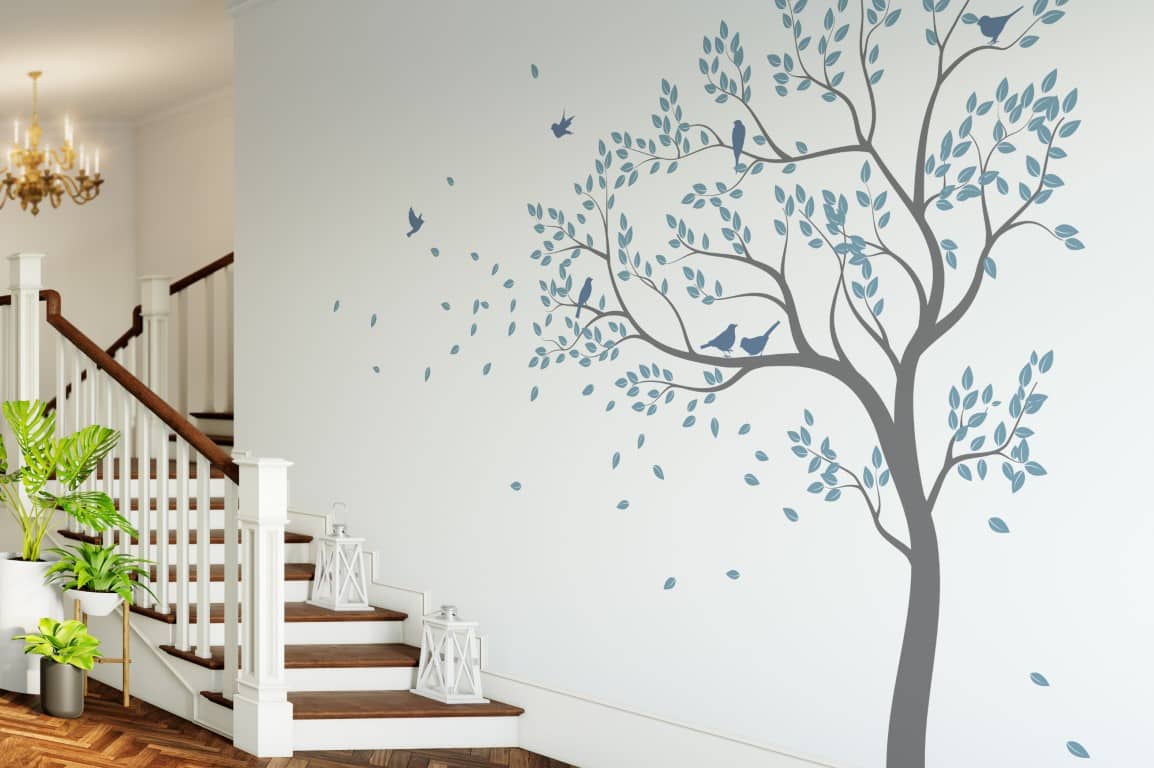 The ideal way of adding the perfect finishing touch to your rooms. These wall decals can turn a bland wall into a feature wall in just a few minutes.
These wall decals are designed to last for several years. Your little ones might not be so little when the time comes for you to remove them.
You could use these to:
Turn bland children's room walls into a wonderful feature.
Decorate any room in your home
Add elegant touches to your front door or mailbox
Brighten up your office walls with artwork to suit your business
There are so many options for enhancing the walls, doors or windows within your home. I'm sure you'll find a design that will work wonders in your home.
Let's take a look at some of the key features of these products:
Key Features
100's of Stunningly Unique Designs
Each design is personalized to every order
Every order is hand-finished
Quick turnaround
Fast and affordable worldwide shipping
Designs from just $19.00 – Meant to be Made readers can use coupon code 'UASAVE10' for 10% off.
Interested to know more about who makes this stunning range of wall art? Read on!
URBAN ARTWORK
UK based makers and husband and wife team, Don and Ellie are the owners of Urban Artwork, and hand finishes their beautiful designs in their studio in Scotland.
Don and Ellie both have a design background and a keen interest in design trends, such as the current trend in minimalistic Scandanavian home decor.
Urban Artwork began in 2013 and started by selling street art which was a growing trend at the time. Don spotted a gap in the market for street art inspired wall art and so their main range of products, 'The Urban Collection' was created.
However soon later Ellie came on board and helped to expand the range of products. The two of them went on to create The Crafted Collection, a stunning range of children's wall art products.
It was at this point, they started to have success with the range of children's products that they were offering. Soon enough they shifted focus to offering an even wider range of home decor for children's rooms and expanded their collections to include Room to Bloom, a range of nature-related products such as tree wall art, and Simply Scandi, a stunning collection of minimalistic designs.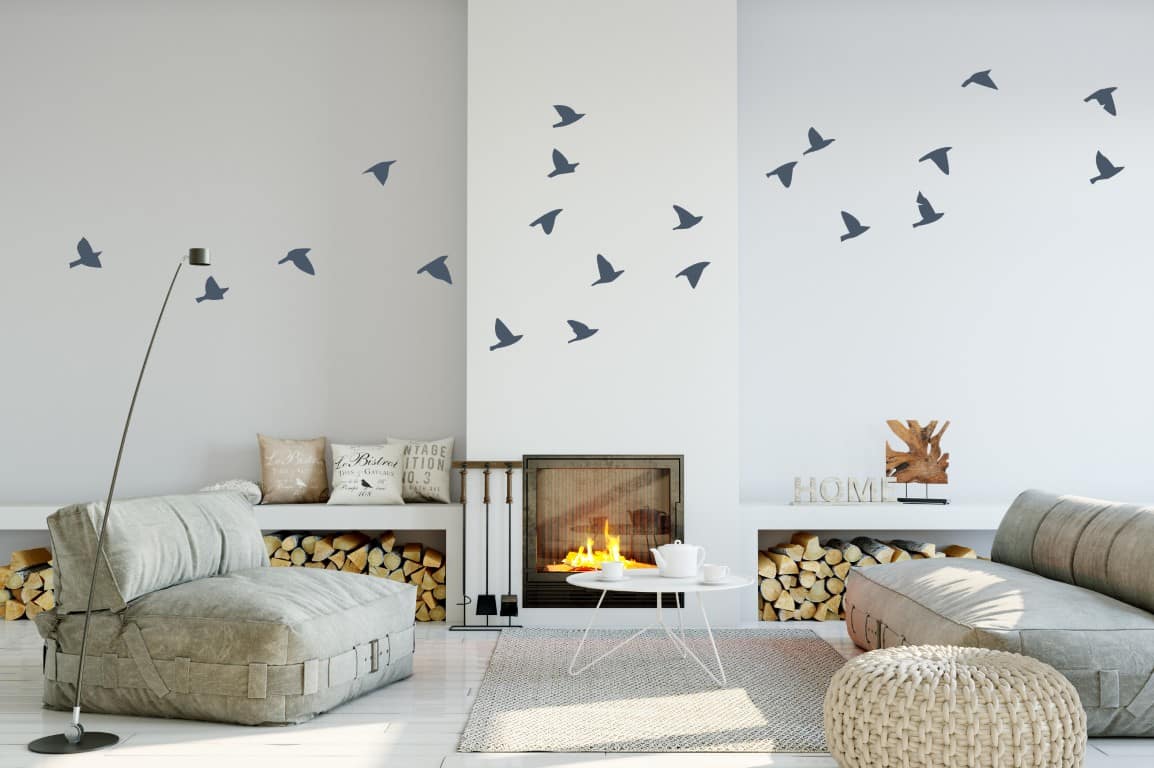 With their home decor products being a great success they decided to expand their product range even further.
In 2018 they added a new collection of products specifically for businesses. Design a Sign is a range of products, from opening hours signs to window signs for businesses, wall art for businesses that include their logos, lists of services or even motivational text.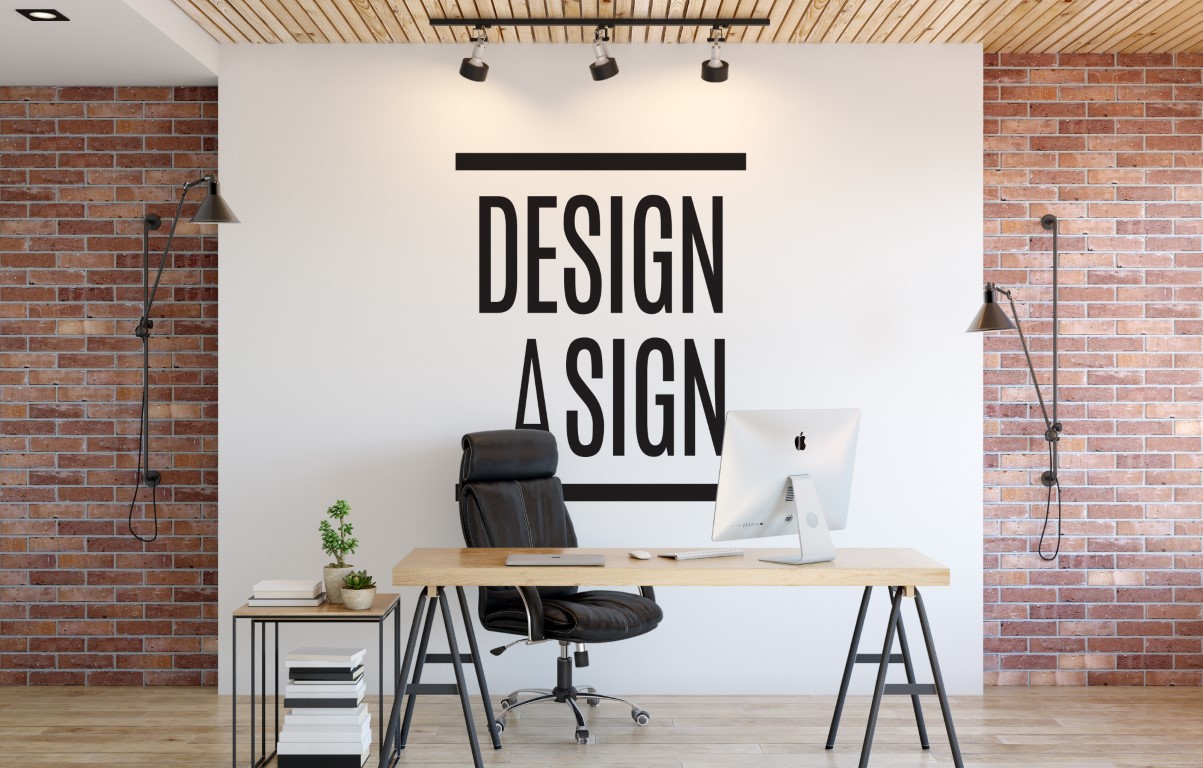 The Design a Sign range currently has over 1000 different designs, that are cycled on their website and are updated often.
Their inspiration comes from traveling, exploring different cities and remarking on the various designs that can be seen on the windows of quirky little shops all around the world.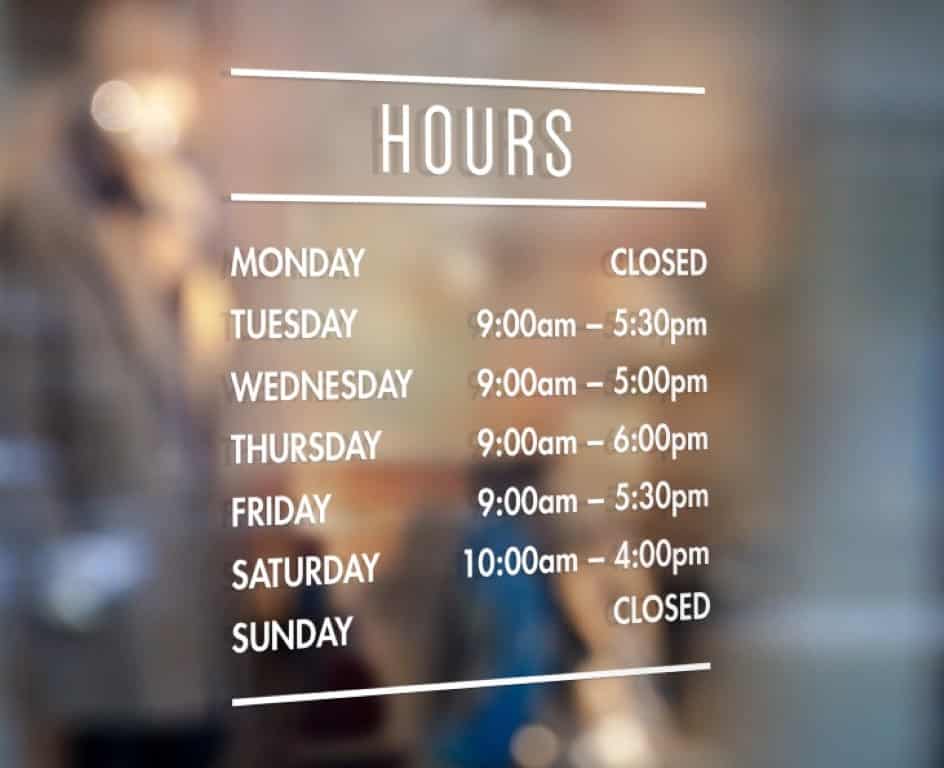 Let's take a look at how Urban Artwork makes their wonderful collection of wall decals.
The Wall Decal Making Process
It all starts with design. Don and Ellie both have individual and shared tastes and love taking time to develop new products.
Ellie says "We design our products with the customer in mind. We think about the room where they will be featured, the colors that will fit the room and just get creative".
She continues "when a design has been made we like to create a mockup of it, this helps show the design on a wall, in a room, in the scene where it's likely to be bought for. By doing this it helps us notice anything that needs tweaked and make any necessary improvements where possible".
When the products have been designed and mocked up, they add these new products to their website and wait for orders.
When an order is received it will typically have the customized options chosen for the design, choice of color, personalization information such as children's name or quote, along with any other details specific to the design.
One of their favorite parts in the making process is taking time to personalize each and every custom order. This allows them to get creative and give each wall decal the 'perfect' feel it deserves.
Don states, "When an order comes in we typically take the details provided by the customer, such as the child's name, their choice of size and colors and we then customize the chosen design with their personalizations".
He explains the process further, "We like to make each design unique, so we add little quirks that enhance the design, based on if it's for a little boy or a little girl and the colors chosen, this way it really works well with their names".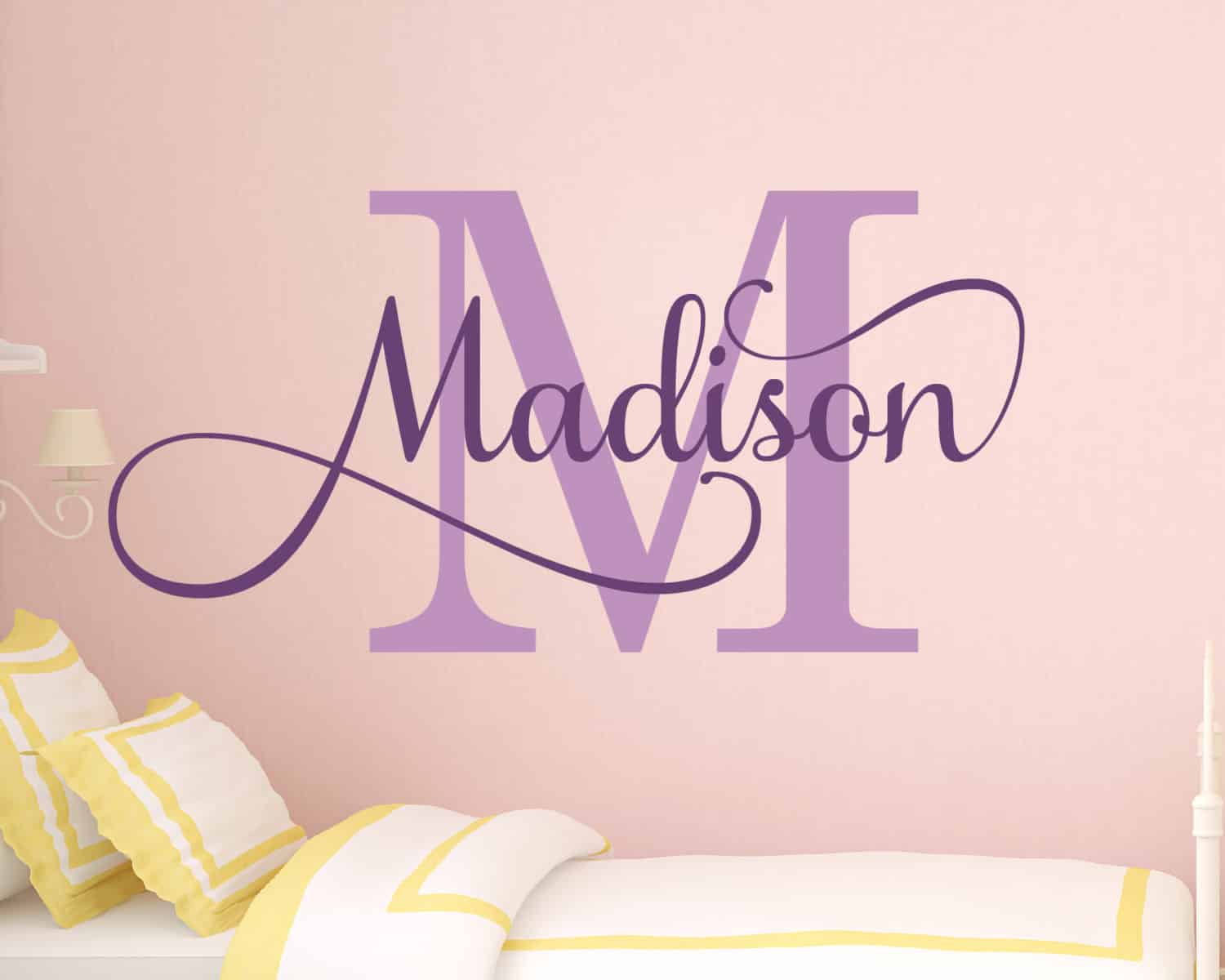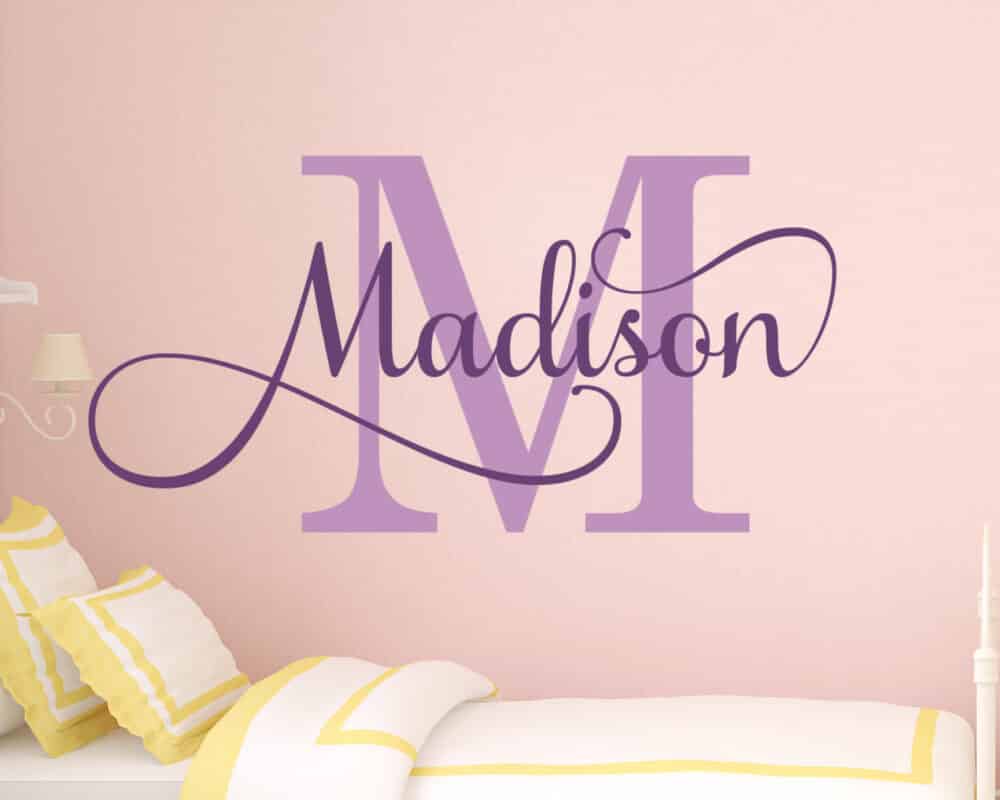 Often a customer will request a preview of the design before the item is produced. The preview is typically sent to the customer as soon as it has been customized, which is generally within a day after the order has been received.
The customer will either then approve the design or provide feedback for any amendments that they would like to see. Any updated previews are sent to the customer until they are completely happy and approve the design.
Don then proceeds to produce each wall decal from vinyl, which is run through one of their vinyl cutters. These are machines that run rolls of vinyl through them, cutting into the vinyl to form a design.
Don likes to source only the best materials for the highest quality finish for their product range. They use an Italian manufacturer for the vinyl that is used for making the wall decals and in their opinion this far exceeds the quality of vinyl that is typically found elsewhere in the UK.
When the machine has finished cutting the design, it is then transferred to Ellie, who takes time to hand finish each and every design by removing any excess vinyl, leaving the finished artwork in place. It is then ready to have the clear transfer sheet applied and packed with instructions ready for shipping.
These stunning personalized wall decals have a quick turn around and are typically ready for dispatch within 1-2 working days. They ship to almost everywhere in the world too. That's great news for those of us who want to get our hands on them!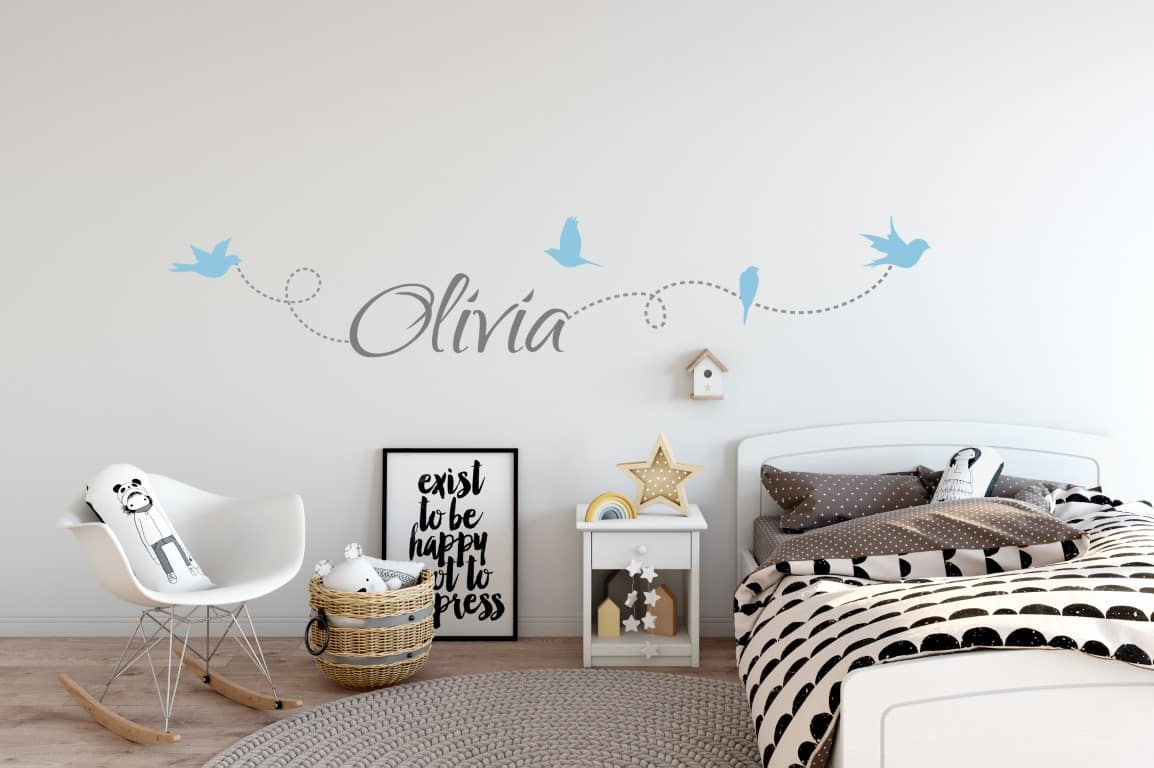 Collective Customer Thoughts
With over 500+ reviews with an average 4.9-star rating, the feedback for Urban Artwork praises the quality of their products, speedy delivery and fantastic customer service.
In a nutshell, let's see what verified buyers have to say:
Fabulous product. Needed additional stickers and seller went the extra mile to send them to me. Can't recommend enough!
A quality product that was delivered on time. Good, clear instructions on how to apply the sticker.
Absolutely fantastic company very helpful and lovely work
Ordered two names which arrived quickly and look fantastic. Very easy to apply. I have two very happy children with their favorite colors on display.
This signage is great – easy to apply and looks great
Excellent quality items, looks even better than on the ad. Font really good and advice on applying decals really informative.
Great products with fast and friendly customer service. Repeat customer and wouldn't hesitate to recommend.
Great item, thank you. Really easy to apply and very quick delivery. Looks very professional.
As you can see, customers are delighted with the products that they receive from Urban Artwork.
When you buy anything online, especially when it is for your home, you hope that what you receive is of high quality and compliments the decor. You also hope to receive it quickly.
But when it comes to customer support, it's important that you get fast and friendly support should you ever need it.
With Urban Artwork, all of these boxes are checked and more.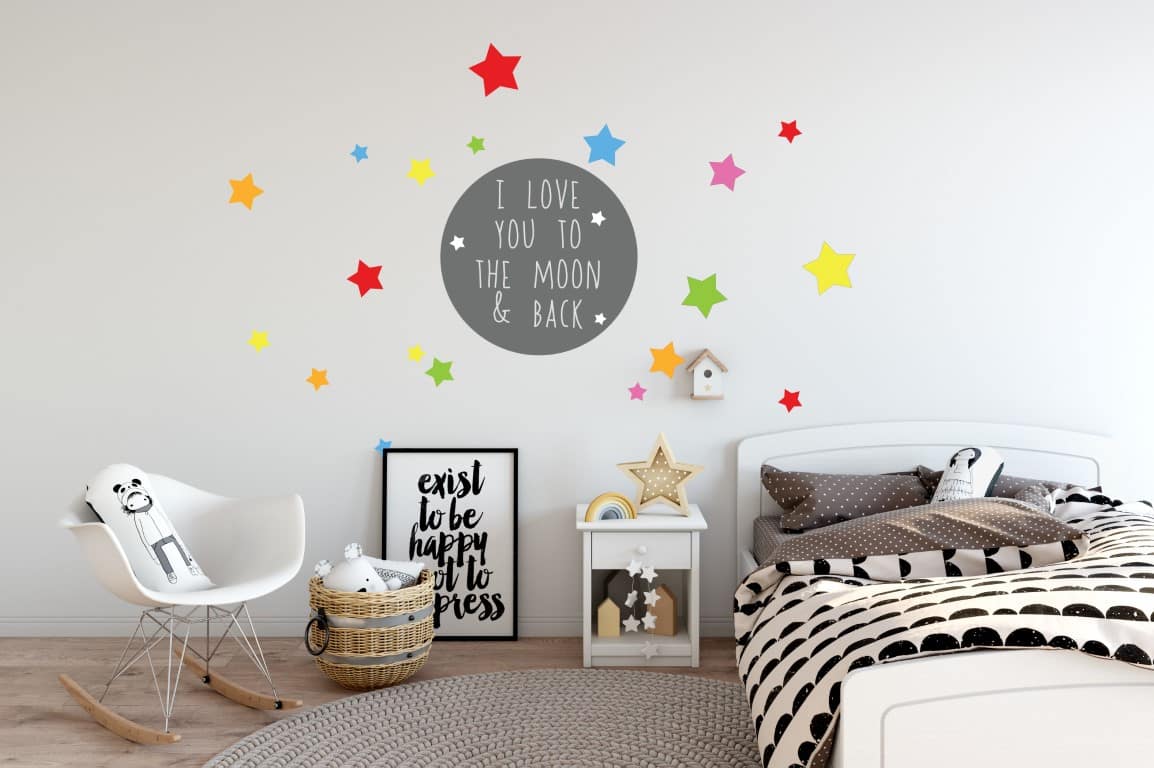 Our Experience
We've been fortunate enough to grace our studio wall with a custom wall decal provided by Urban Artwork. We simply chose a design from their Design a Sign range. This was customized with our blog name and chosen size and color. The customization process was very easy, a preview design was provided. The wall decal arrived very quickly and included a set of easy to follow instructions.
The process of applying it to our wall was quick and easy.
The first step is to simply tape the complete wall decal to the wall with masking tape at the corners.
The next step involves gently peeling half of the cover sheet with the design away from the wall, this will leave the backing paper still taped to the wall. You then cut this half of the backing paper away then smooth the cover sheet with the design down on to the wall.
You then repeat this step for the other half, at this point the whole design will be on the wall.
The last step is where you simply just peel the transfer sheet away from the wall leaving the finished design on the wall. It's that easy and takes only a few minutes and the included instructions make the process very easy.
The end result is absolutely fantastic, and we couldn't be happier. It really is a low-cost way of adding high-quality decoration to your walls.
From wonderful wall art for children's rooms to professional-looking business signs like these, Urban Artwork really create the most amazing wall decals and is certainly worth taking time to explore their fantastic range of designs.
To buy these and other great items from this maker, visit the Urban Artwork store.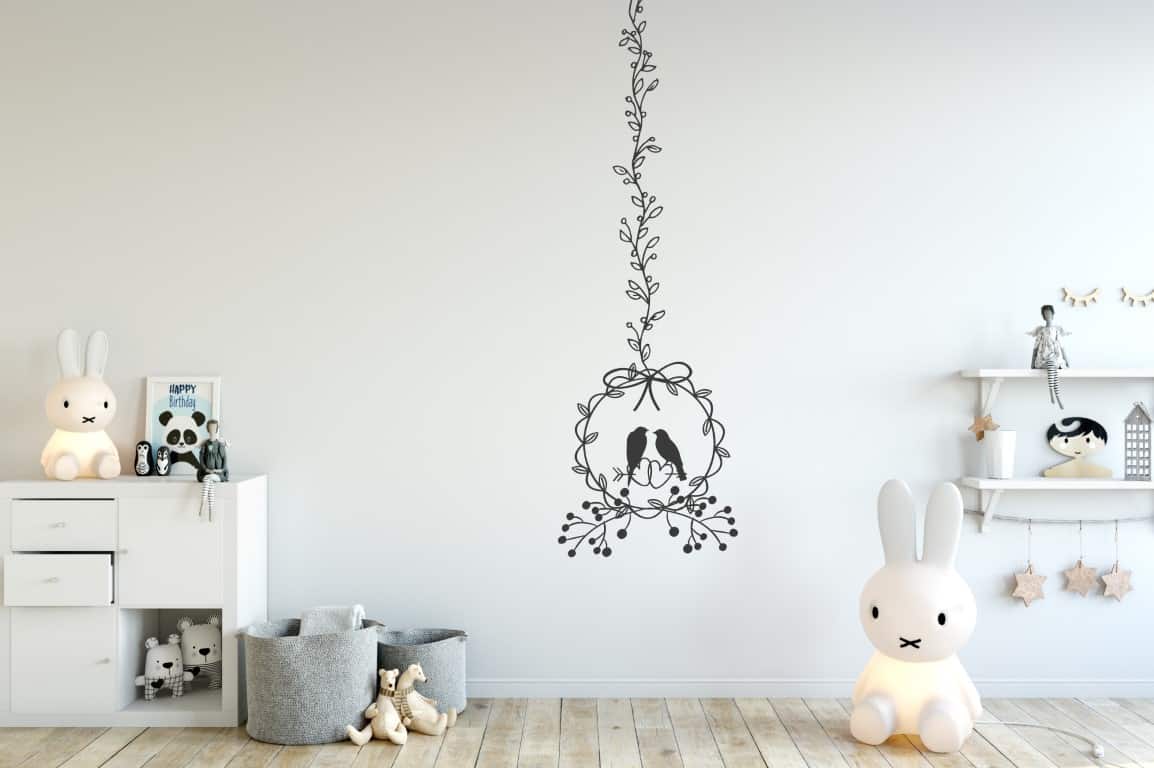 GIVEAWAY
Urban Artwork is kindly giving away $50 worth of personalized wall decals to 5 of our readers. That's $250 worth of giveaways to five lucky Meant to be Made readers!
If you want the chance of grabbing one of these for free, just let us know in the comments what you would do with one if you had it, and we will announce the winner in our newsletter! Sign up now!
Remember you can buy these wall decals directly from Urban Artwork – Meant to be Made readers get 10% off using our special discount code.
MEET THE MAKER:
To learn more about Urban Artwork we've got an exclusive Q&A with Don & Ellie – read it here.