What you need to know about Pinterest Group Boards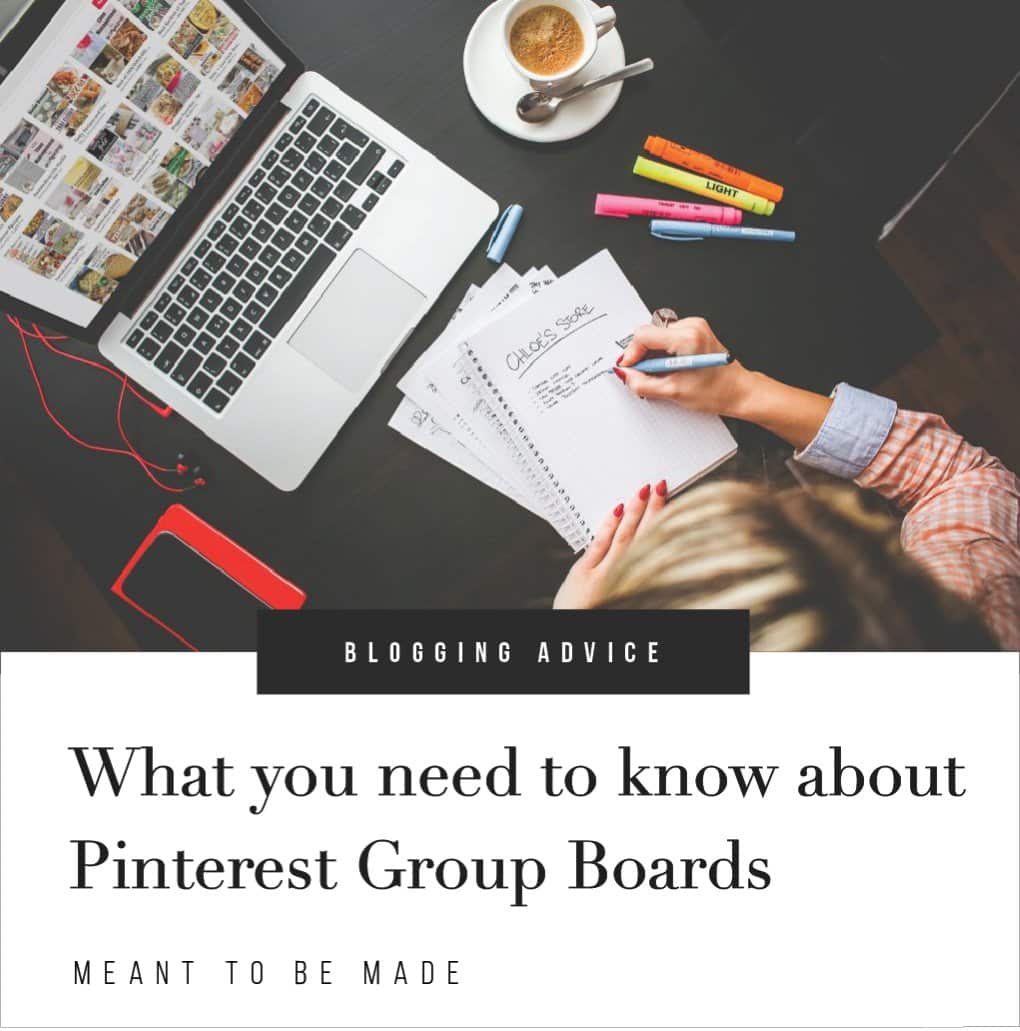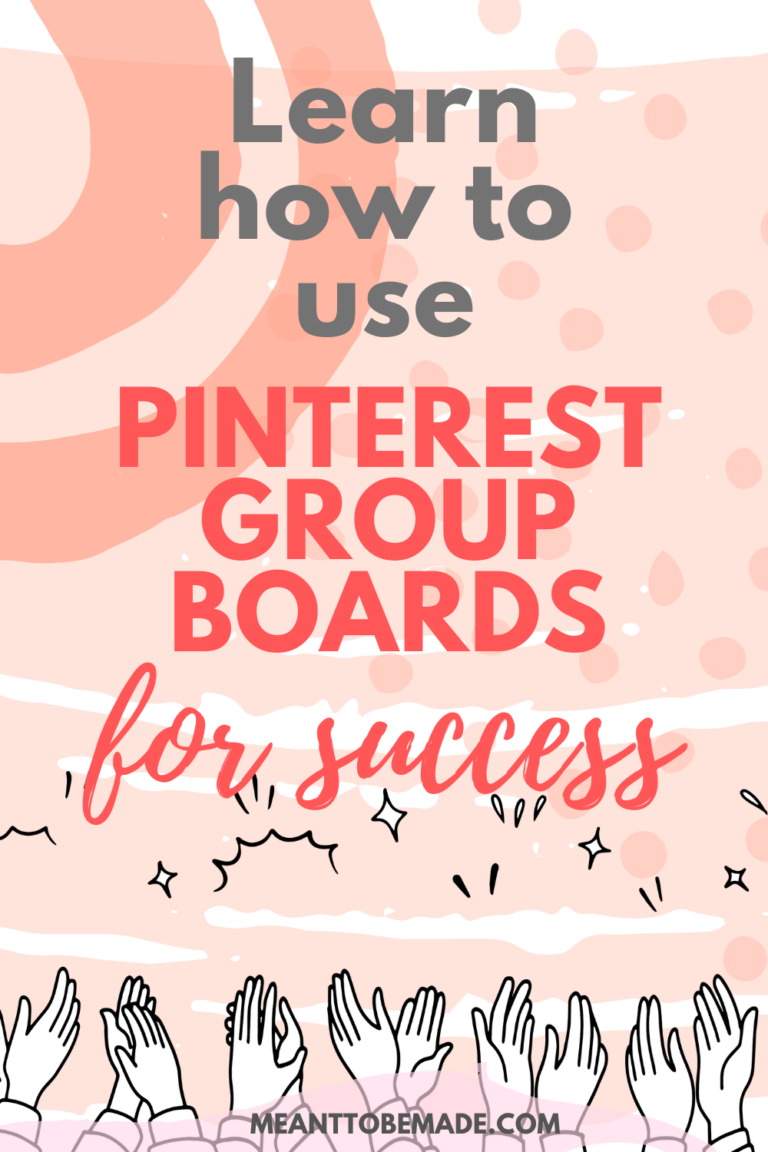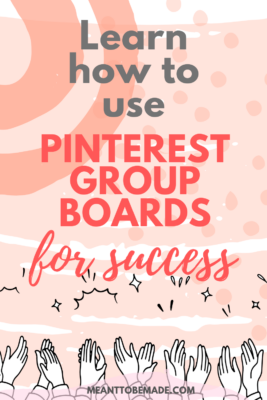 Group boards were once considered a powerful accessory for bloggers. They offered the ability to boost your pin engagement and traffic reasonably quickly.
Still, these days, you may be hearing differently. You might be hearing a lot about Pinterest group boards and how they might be more of a burden than a benefit. However, that's not necessarily because group boards are a bad thing.
Pinterest has changed since the rise of group boards. There is a certain powerful tool out there that has become particularly favorable amongst bloggers and marketers. This tool makes group boards a little obsolete in the eyes of the professional blogger.
Pinterest Smart Feed
So what has changed with Pinterest? Well, in 2014, Pinterest introduced the Pinterest Smart Feed. The Smart Feed focuses on showing only relevant content that has good engagement on your feed and skips the other stuff.
Surely this is a good thing, right? Yes, in some ways it is but look at it this way. Because of the smart feed, your recently pinned content might take a drop in repins because of the initial lack of engagement (meaning it doesn't get featured). In contrast, your older pins are getting more exposure because they've got more engagement in general.
Let's say that you are involved on a board, but it's practically used as a dumping ground rather than anyone repinning any of the content on it. Pinterest sees there is no engagement on these pins and, therefore, doesn't show them in anyone's smart feeds. Because of the 'spammy' board, your content is almost getting penalized (in a sense).
Despite this change, group boards can still be a wise decision if you approach them carefully with a good strategy.
The Importance of Group Boards
Group boards can benefit the beginner blogger for the simple fact that they can offer more engagement to a broader audience. This is because you are using other people's followers to get eyeballs on your pins. Being involved in group boards can also connect you to other people in your niche, help you network, and offer great content ideas from other people.
A Pinterest group board is essentially the starting point to collaborative pinning between multiple pinners. Still, there is something else that is more professional, streamlined, and can boost your Pinterest account.
Let me introduce Tailwind Tribes
Now, I'll only touch briefly on Tailwind Tribes as we cover it in great detail later. Tailwind Tribes is a community of professional bloggers and marketers which offer niche-specific boards for you to pin and repin from. Now that sounds identical to Pinterest group boards, so what's the catch then?
Tailwind Tribes works in conjunction with it's Pinterest scheduler which allows you to schedule pins and repins at the best times for critical engagement, and when you join a tribe, you have to schedule other people's pins into your schedule.
As this rule works for everyone on Tailwind Tribes, you will gain great exposure. You will also have your content in front of some of the most professional and most significant Pinterest users who are active on Tailwind Tribes.
Tailwind Tribes is the next level of Pinterest group boards, but not everyone wants to use Tailwind to start with. In that case, Pinterest group boards are an ideal place to test the waters.
Let's go back to Pinterest group boards and show you how to get started with them.
How to Find and Join Group Boards
So how do you find the right group boards for you? Well, there are a few things you can do and consider to help you make the right choice.
Tailwind Board Insights
Firstly, if you use a Pinterest scheduler like Tailwind, you will get access to their board insights. Tailwind Board insights allow you to filter boards from the highest total, including virality score and engagement score, or from the lowest totals to show you the worst-performing boards.
If you want to, you can also view stats for secret boards and regular boards too.
Niche Buddies
Another way of finding group boards is by looking at the competitors in your niche and seeing what boards they are currently active on.
PinGroupie
You may have heard of a popular pinboard directory called PinGroupie. PinGroupie offers thousands of different group Pinterest boards from every niche going.
To use Pingroupie, you can simply search for a keyword or niche in the search bar. Let's say I search for 'Home Decor'. Pingroupie will then start by showing me content or posts with the highest repins for this search term.
If you click on one of these, it will direct you to the content on the original website or blog it was written on. If you scroll past this section, you will come across results for group boards relating to the keywords you searched. This ideally is what you're looking for here.
Each board stats are represented in a big white box and this will tell you:
The category
Language
Followers
Pins
Collaborators
Score
Description hashtags
Information about the owner of the board
How you can apply to join the board
Knowing this information is handy as it helps you decide by the stats if the board is worth your time or not. This information is available on every single board which has been uploaded to PinGroupie.
Pinterest Group Board Directory
Another popular Pinterest group board directory is the aptly named Pinterest Group Board Directory.
When you land on the homepage, it will first show you how to add your own board to the directory. If you scroll further down, there are thumbnails of hundreds of different boards for different categories. Once you click on a thumbnail, it will direct you straight to the Pinterest board on Pinterest, where you can request to join if you want to.
Key elements to look for in a group board
When you are searching for the perfect board to join, you should have an idea of the key elements that work for you.
It matches your niche
Everything you do in regards to your blog or website has to fit your niche. Whether that's content to fit your niche, pins to fit your niche, boards to fit your niche. You get the gist.
Joining boards that match your niche will have pins that perform better and are targeted to an audience that is more likely to convert rather than being involved in a free for all.
Group board rules
Another thing to consider is the rules of the group board. Some boards have certain rules, and you must follow the rules, or you'll get removed from the group. You need to have in mind the kind of content you plan on pinning and how they fit into the group board.
For example, if you are the kind of person who likes to add duplicate pins to one board, then avoid joining boards that don't allow this.
It's not overpopulated with contributors
If a board has too many contributors, it's entirely possible that the moderator or owner could lose control over what people are posting and whether they are following the rules or not.
Because of this, the pins on the board could become low quality and even be considered spam if they don't follow Pinterest's guidelines.
It's active
You are looking for a group board that is active by many and not just yourself. If you find that you are the only person pinning or repinning, then call it quits and move on. Pinning on your own is for your own Pinterest boards.
It's not a dumping ground
Something to make sure of when you join a Pinterest group board is that it isn't a dumping ground for collaborators. You don't want collaborators to simply drop all of their pins into the board and then walk away without giving any thought to other people.
Group boards are about contributing and helping each other, so if a board is taking advantage of this, then don't bother with it.
It gets repins (good virality score)
One of the most important things about a group board is whether it is performing or not. You can find out on Tailwind when you become a contributor to the board, whether your pins (on the board) are getting any repins.
When to Leave Group Boards
Don't make a snap decision when it comes to leaving a group board. You might regret it and want to change your mind, but the owner might not accept you again, or the board might be full.
If you feel you aren't sure whether the board is performing for you, then simply stop pinning and archive the board. Doing this means you haven't permanently left, you've just stopped being involved for the time being.
So why would you want to leave a group board? Well, some group boards might start great but then eventually are no longer suited for your needs. According to Louisem.com, culling your boards and limiting them to only a handful can actually increase your engagement by a substantial percentage.
Consider stepping away from boards with a low performance as there is no point in wasting your time on something that isn't going to give back and perform for you. You can use Tailwind to show you if your pins are performing worse in the group board than on your own boards.
The downside to Pinterest boards
Although Pinterest group boards have been known to benefit your Pinterest stats when you start, they can also start to cause harm to your Pinterest account. Let me tell you why.
Depending on the rules of the group board set by the owner, members of the group board can invite other people to join. So let's say the owner has been very strategic in who they accept to the board. They are accepting collaborators who are relevant and can provide strong, relevant content.
Still, a few of the collaborators aren't really that strategic and start to invite their friends who are irrelevant to the niche. What problem does that pose? Well, that great board that is aimed at 'Pinterest Marketing' is now full of cupcake recipes and cocktails. You may start to find that your feed is full of cupcake recipes and cocktails rather than the carefully selected content that Pinterest has deemed suitable for you.
Remember the points we made about what to look for in a group board? When any of those positive points turn into negative points, then you should take a serious look at the boards you are involved in and see whether they will still work with your strategy.
Group Boards Strategy
Having a group board strategy will help you get involved with a plan in mind. At this stage, you should have some carefully selected boards that you have been accepted to, so what happens next?
First, you need to set up your pinning schedule. We use Tailwind for this as it's so simple, effective, and powerful. If you don't use Tailwind, then you can do all of your pinning manually, but you will need to create your own schedule.
In your schedule, be sure to factor in a certain number of pins per day. Make these a mix of your own content and others and be sure to space them out. If you use Tailwind, they will automatically suggest the best times to post your pins for optimum engagement based on your niche.
Make sure when you are scheduling your pins to focus on your boards and your best performing group boards first, then move on to the rest. Repinning from the highest performing group boards is also a good idea as this can boost engagement amongst active pinners.
Conclusion
Remember all of the points we have throughout this post. From creating viral-worthy pins to knowing what to look for in a group board along with knowing when to call it quits.
If you factor in everything we have taught you and work hard on your strategy and stay consistent, you will get results.