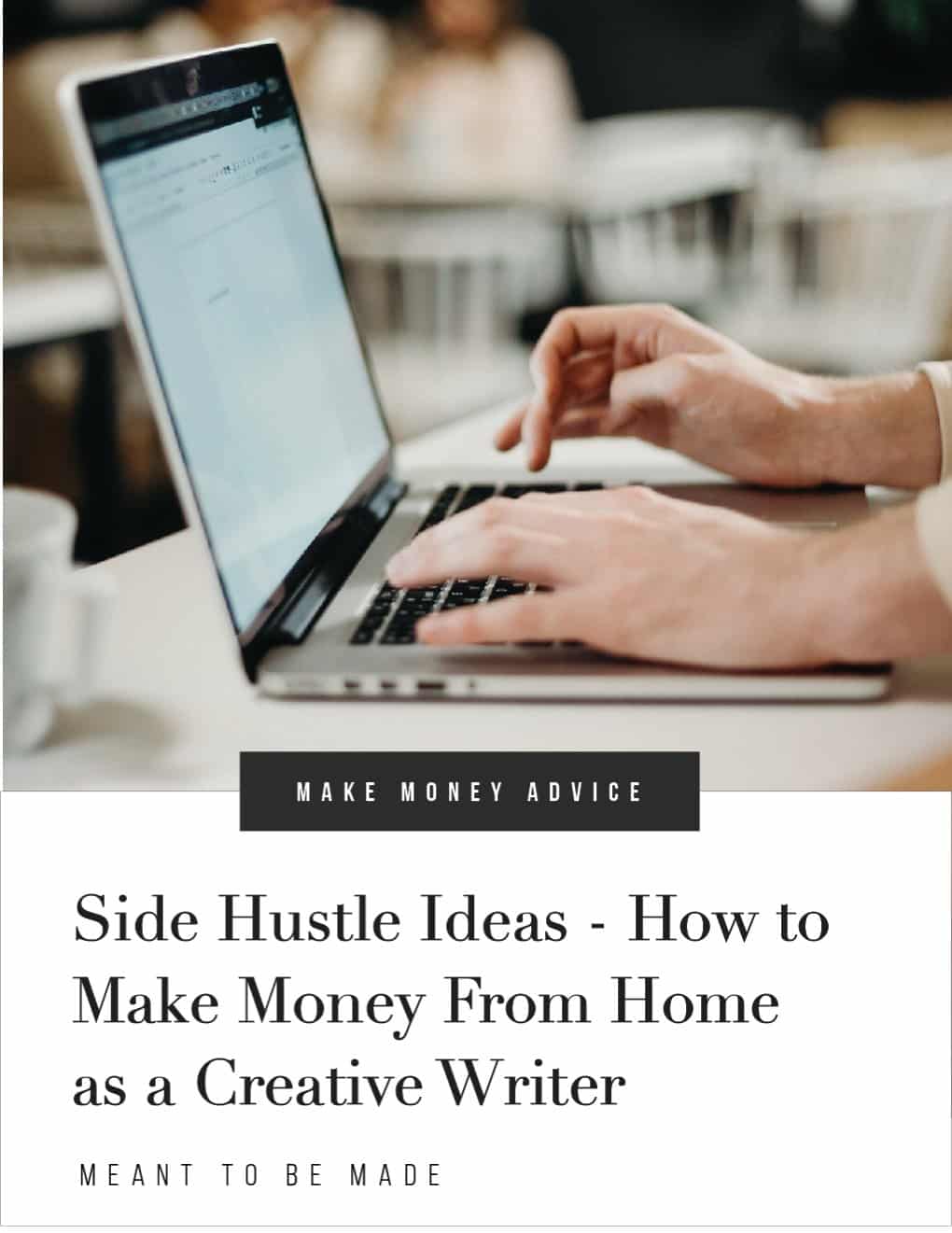 How to express yourself and earn up to $500!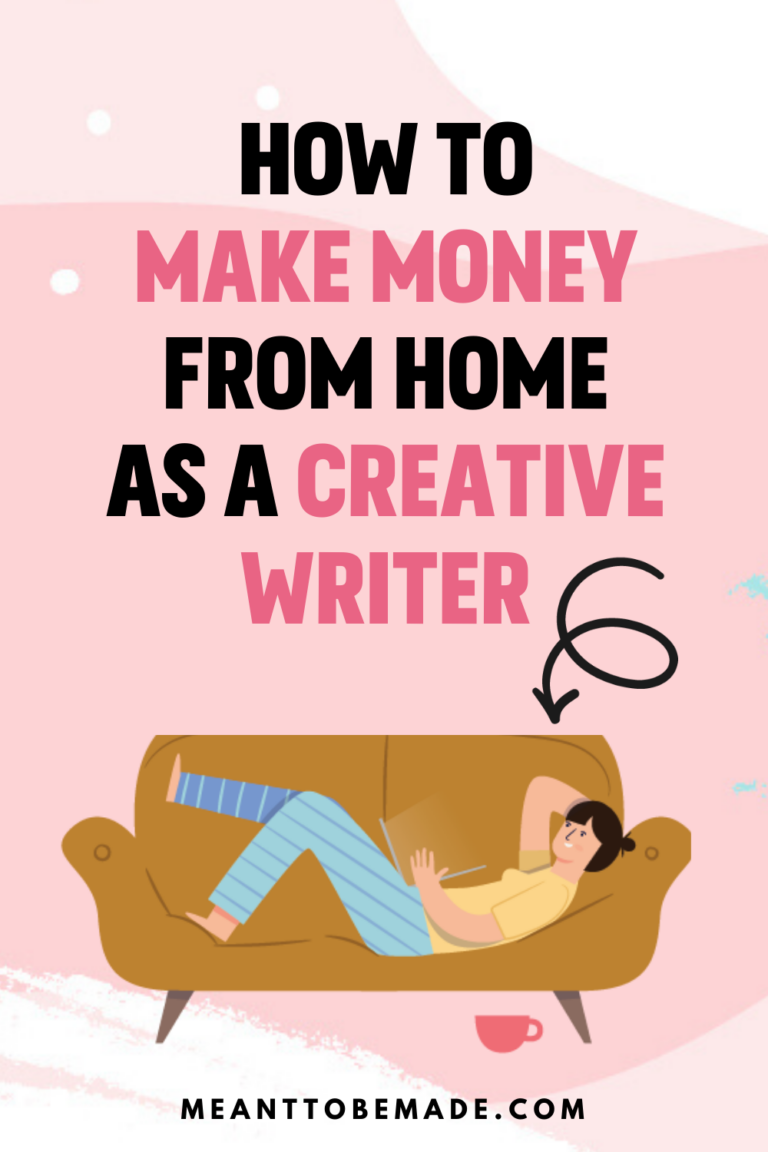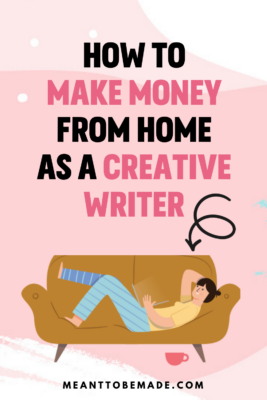 Do you find yourself leaning towards your pen and paper (or laptop) in your spare time, looking to write down all of those ideas in your head?
Writing is such a great creative outlet, and the great thing is you don't have to write your stories and stash them in the back of the cupboard, you can make money from them!
What you do as a creative writer
Creative writing covers quite a lot. You can write:
Short stories
Blog content
Erotica
Comedy material
Pet articles
Website copy
Assignments and essays
Fanfiction
Poems
Magazine articles
Shorts for magazines and publications
Screenwriting
Original scripts
Slogans
You can edit customers creative writing
How much you can make
Ok, so we're not talking about doing a J.K Rowling here and going from rags to (unbelievable) riches, we are starting small here with publishing shorts, creative content and stories online.
Depending on where you plan to offer your services and what you plan to offer, you can earn between $5 and $500 for your creative writing.
If you decide to cover different types of creative writing, you can offer your services individually to suit the customer's needs, or you can create writing bundles that offer similar needs in one bulk service.
Where to find business
You can easily offer your writing services on Fiverr as there is such a demand for it. Sellers tend to charge per word so people can get what they need from you at a fair price.
Fiverr has a massive network of creative writers, so there is a lot of competition on there, but it all comes down to how well you satisfy your client and the feedback you receive.
Another place to sell your services is through specific websites looking for creative content. Take a look at this article, which shows you 22 places to publish your short fiction.
You can also look into websites such as Upwork.com or Writers.work as places to sell your services. Other than selling on other platforms, you can also create ebooks and sell them on Amazon.
How soon you can make money
When you sell on Fiverr, your money is released when the transaction has completed, and the customer is happy with the final result. Fiverr might also hold your money for a brief period.
Other publishers and websites will have different policies on payment, so be sure to look into this before you sign up for anything.
Upwork releases your payment after the project is complete. Freelancers are paid either by the hourly rate or a fixed price.
If you are working on a project that you charge on an hourly rate, you will be required to complete a timesheet. Doing this allows the customer and the company to see that you are getting paid for the amount you put in. It's a protection thing.
What tools you need
When it comes to creative writing, some tools can help you with your writing.
Grammarly is a tool that aids you when you write. It focuses on correcting your grammar, punctuation, styling, and spelling mistakes, along with checking for plagiarism.
Grammarly offers a free version and a premium version. The premium version of Grammarly is worth the investment. It will save you time and elevate your content to another level.
You can currently save on a premium Grammarly account when you use our link.
Google docs is also a fundamental but smart tool that allows you to write both online and offline, automatically syncing and storing your content on your google account.
You can access Google docs anywhere and everywhere and easily edit your content on the go. Also, tools are abundant within Google docs that help you to organize and structure your documents. You have the option to share documents with others, duo edit, and leave notes and comments for each other.
What experience you need
You don't necessarily need the expertise to write, but you do need to practice. Most importantly, You will find a massive difference in your writing from when you first started to write to how you write later on, and this is all through practice and learning.
One of the best things you can do to become a better writer is to read. Through reading, you will pick up writing skills and find you get into a similar rhythm to the author you are reading. It's all about being in the zone and taking what you can from it.
Courses and books to help you
Something or multiple things have inspired every single writer in the world, and this is what sparks creativity.
There are so many things that inspire people's ideas from personal experiences to books they have read.
We can offer some ideas to help inspire your writing structure, and the book Save the Cat! Writes a Novel: The Last Book On Novel Writing You'll Ever Need is such a popular hit with budding fiction writers we had to mention it.
This genius book is by the same author who wrote the famous 'Save the Cat!' books. She shows us the structure she used to create some of her bestsellers, offering ideas, guidance, and tips to help bring your writing to the same level as hers.
How to promote your services
If you are selling on Fiverr, then you are already positioned in front of a generous audience.
However, there are other ways to promote your services, such as:
Advertising on social media
Advertising on your blog
Use your website to help
Using targeted SEO
A great way of giving people a taste of what you can do is by offering a sample of what you create through free downloads, extracts, and more.
Use your writing skills to earn money!
To sum up, if you've got the creative juices, we've got the means to show you how to get started with getting yourself out there and making some money.
Remember, you don't have to be a pro, you need to have ambition and perseverance to learn, grow, and develop your skills. Practice makes perfect, and there are tools and help out there to guide you on your way.