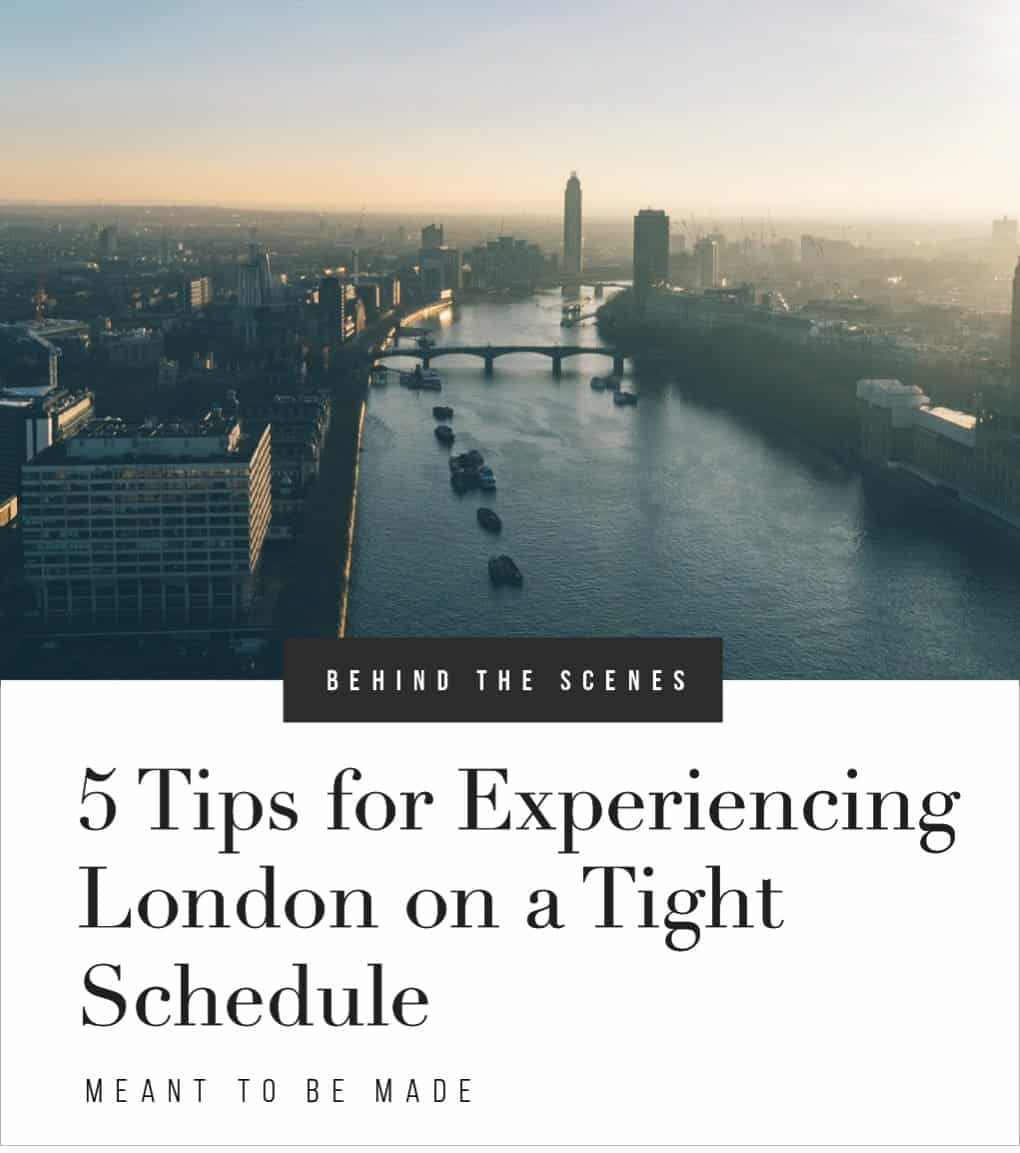 Simple no-brainer tips to save money and time while exploring the capital.
The time for our first 'dirty weekend' away without Emma finally arrived, and I was looking forward to getting a couple of nights of undisturbed sleep! (Is that a collective 'Amen' I hear?)
We had decided to visit London for a couple of days as we had never been together and we had spontaneously bought concert tickets a few months before, so it was the obvious place to go.
As our main reason for heading to London was based around going to the Royal Albert Hall, we chose our accommodation around the area of Kensington. We used Airbnb to narrow down our options and went with a one-bedroom studio a short walk from the venue. We were also located in an area where ridiculously over expensive cupcakes were the norm. (I love cupcakes, but I'm poor. It was hell).
We had budgeted for a two-night stay in London, so we decided it would be a smart idea to plan our adventures.
Don and I had been to London separately before but not together, so we had seen much of what London had to offer. This made it much easier for us when it came to sightseeing.
A few easy ways of helping us figure out what we wanted to see or do was to put pen to paper and simply talk it out.
What is the main reason for visiting?
Why are you going? What are your interests? What experiences do you want to have? Is there an event? Are you a foodie or into street art? Is luxury shopping on the list? Do you want to have a romantic time or a wild time?
Decide in advance the key places you want to visit
Base this around your answers from above but remember, it's got to be fun too! If you want to hit those tourist spots, then you hit them! Deciding in advance is extremely useful when figuring out a budget and how you are going to get from one place to another.
Please use your maps!
I can't stress enough how important it is not to get lost in a city you don't know. Using an app like google maps is not only handy at directing you from one place to another, but it also allows you to search around the area you are in and add stops.
I tend to either set my routes up before I leave the house, based on what I would like to do for that day or go on my first adventure, hit a coffee shop, and plan the next stop from there.
Call me paranoid, but I am a firm believer in trying not to look like a tourist when I'm in an unknown city. I'm always on the sly when I'm checking out my map.
Be aware of what is going on around you
This is interesting because at the time we went to London, I didn't think of this one. Unfortunately, we had issues with bus routes suddenly stopping due to protests and marches causing traffic disruptions and closing areas down. I'm looking at you, Marble Arch!
Spend ten minutes looking into any planned events to see if and how they may affect your plans. This will save you hours of grief later on.
I want to ride my bicycle
It is lovely renting a bike to ride although I have to admit I did scare myself a few times – city traffic is crazy! The main thing to remember is just to be cautious and be respectful of cyclists, drivers, and pedestrians.
If you want to rent a bike, there are numerous Santander rental stops around the city (there is an app you can download which pinpoints these). If you want a hassle-free cycling experience, or something safe with the kids then hit Hyde Park. One of our favorite moments was peacefully cycling around Hyde Park in the sun.
Conclusion
We loved our short time in London and managed to tick a few things off our lists. We managed to cycle everywhere, go to a concert, go to the tourist spots, lose an umbrella in an Irish pub and spotted a rambling time traveler. London is a cornucopia of moments waiting to be experienced and there is definitely something for everybody in this beautiful city.