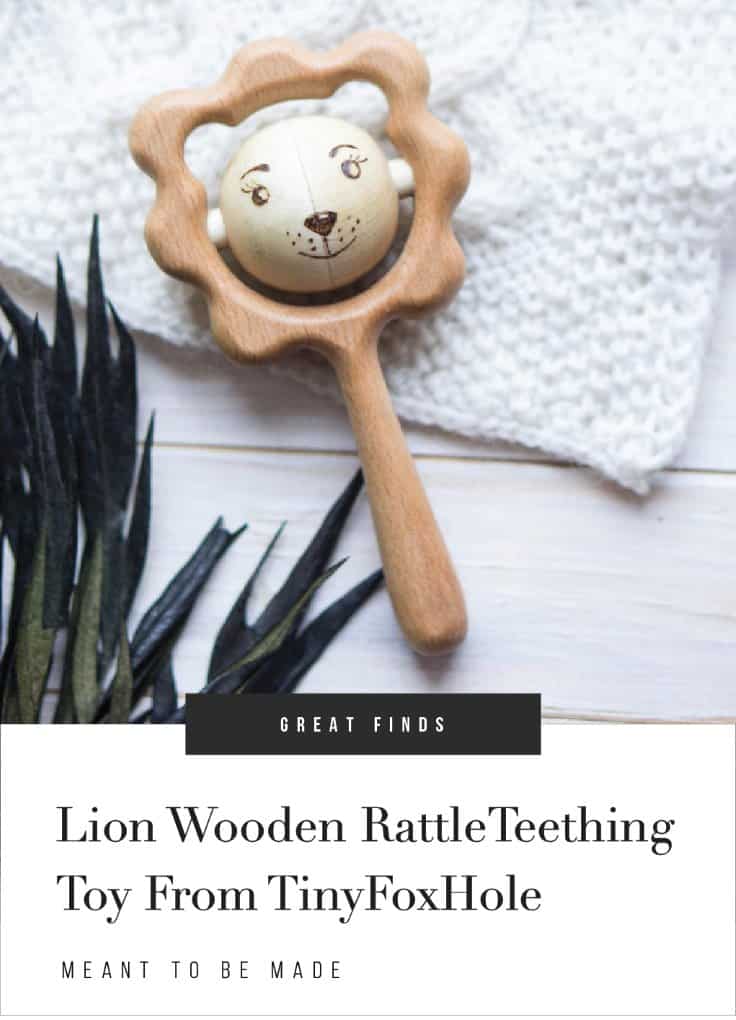 A simple and unique gift perfect for little ones
Welcome to our latest product feature, which are our regular posts on Meant to be Made!
Here, we feature really cool finds that are made by really cool makers and can even inspire those of you who want to make and sell your own crafts and products.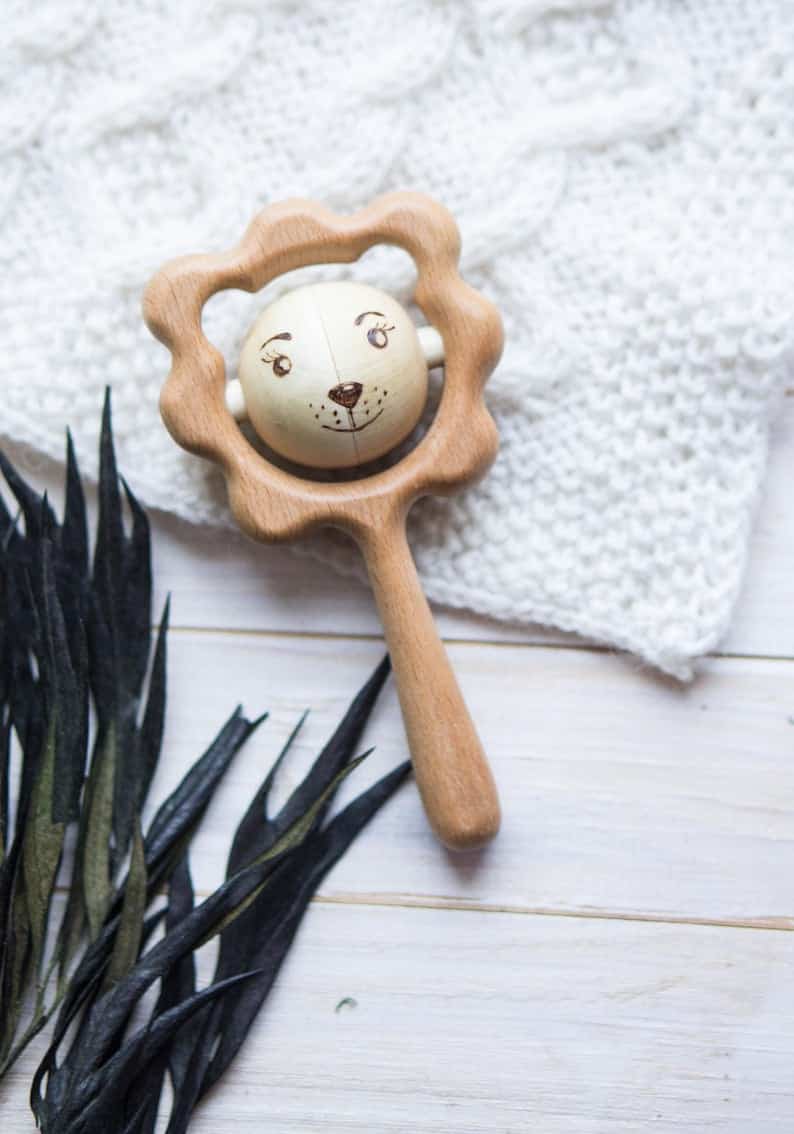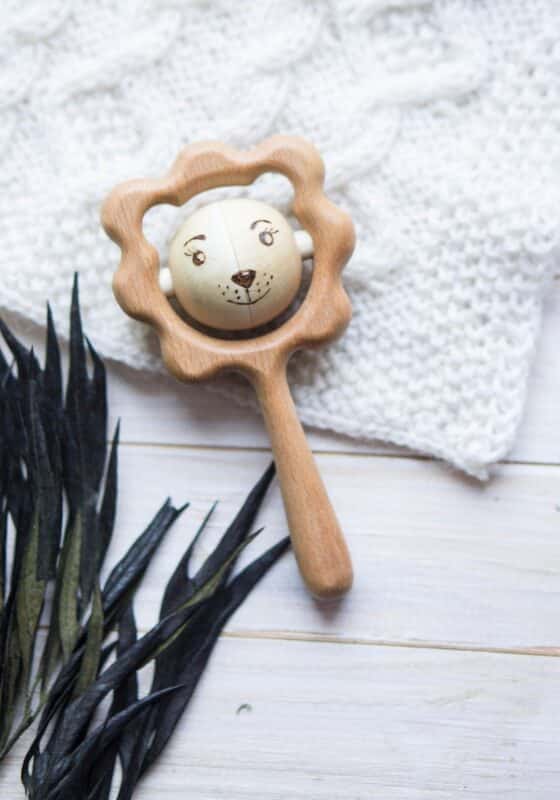 Today's featured product is this beautiful, natural wood baby rattle from TinyFoxHole, and it is such a beautiful gift for that lovely little person in your life.
Lion Wooden Rattle Teething Toy
This 100% handmade wooden rattle is a great and unique option for babies. The rattle holds such a simple design, but it is beautiful and stimulating for a baby, along with being safe, fun, and gentle. The unique design of this rattle allows the baby to use it as a toy but also as a teether, letting the baby play and safely explore their new toy in different ways.
What They're Used For
This lovely little rattle is the perfect size for little ones to hold and explore and is great for developing fine motor skills, creativity, and imagination. The rattle can come with either a plain ball center or with a cute face, whichever you prefer. However, we love the little lion face; it's cute and easily attracts the baby's eye.
Let's take a look at some of the key features of this item:
Key Features
100% Handmade
Made with all-natural materials
Beautifully packaged
Non-toxic and child-friendly
From $15.50!
Wanna know more about who makes this lovely wooden rattle? Read on!
TinyFoxHole
Run by a small team of three in Magnitogorsk, Russia, TinyFoxHole is inspired by children, love, and the beauty of nature.
With a focus on developing children's creativity and development through educational methods such as Montessori and Waldorf, TinyFoxHole creates simple, beautiful, and education toys loved by babies and little ones all over the world.
TinyFoxHole has a real emphasis on natural elements and materials and thrives on creating all of their items by hand. They hand carve, hand paint and hand sew each item so it is beautifully unique. All of TinyFoxHoles items are made with incredible love and care.
The TinyFoxHole Making Process
Let's take a look at how TinyFoxHole makes its beautiful Lion Wooden Rattle.
This product focuses on raw, natural ingredients such as Linden and Beech and is sanded and finished with Linseed oil, leaving it beautifully smooth.
The center ball of the rattle is full of small peas, which creates a gentle and delicate sound when the baby plays.
This toy is completely safe for babies to play, chew, taste, and explore and TinyFoxHole takes great pride in ensuring high quality, natural, and safe products.
The rattle comes with a free craft paper bag, or you can upgrade to a fabric bag for a small fee. This is a nice option if you are gifting this product.
Because this item comes from Russia, be sure to keep an eye on the shipping estimates. Give the seller plenty of time to get this to you.
Collective Customer Thoughts
With over 1,500+ Etsy reviews with an average 5-star rating and 8,300+ Etsy sales, TinyFoxHole is working it's way up the ladder when it comes to natural wooden baby gifts, but what are the thoughts on this particular product?
In a nutshell, let's see what verified buyers have to say:
So beautiful
My niece just loves this Lion
Nice attention to detail
They are perfectly made
ADORABLE. This is a lovely toy.
Come packaged in such a cute way!
TinyFoxHole offers a beautiful gift and playtime experience for every child who receives one of their products. With such beautiful craftsmanship and attention to detail, TinyFoxHole produces products that parents and babies will continue to love even as they grow and develop.
To buy these and other great items from this maker, visit TinyFoxHole store on Etsy.