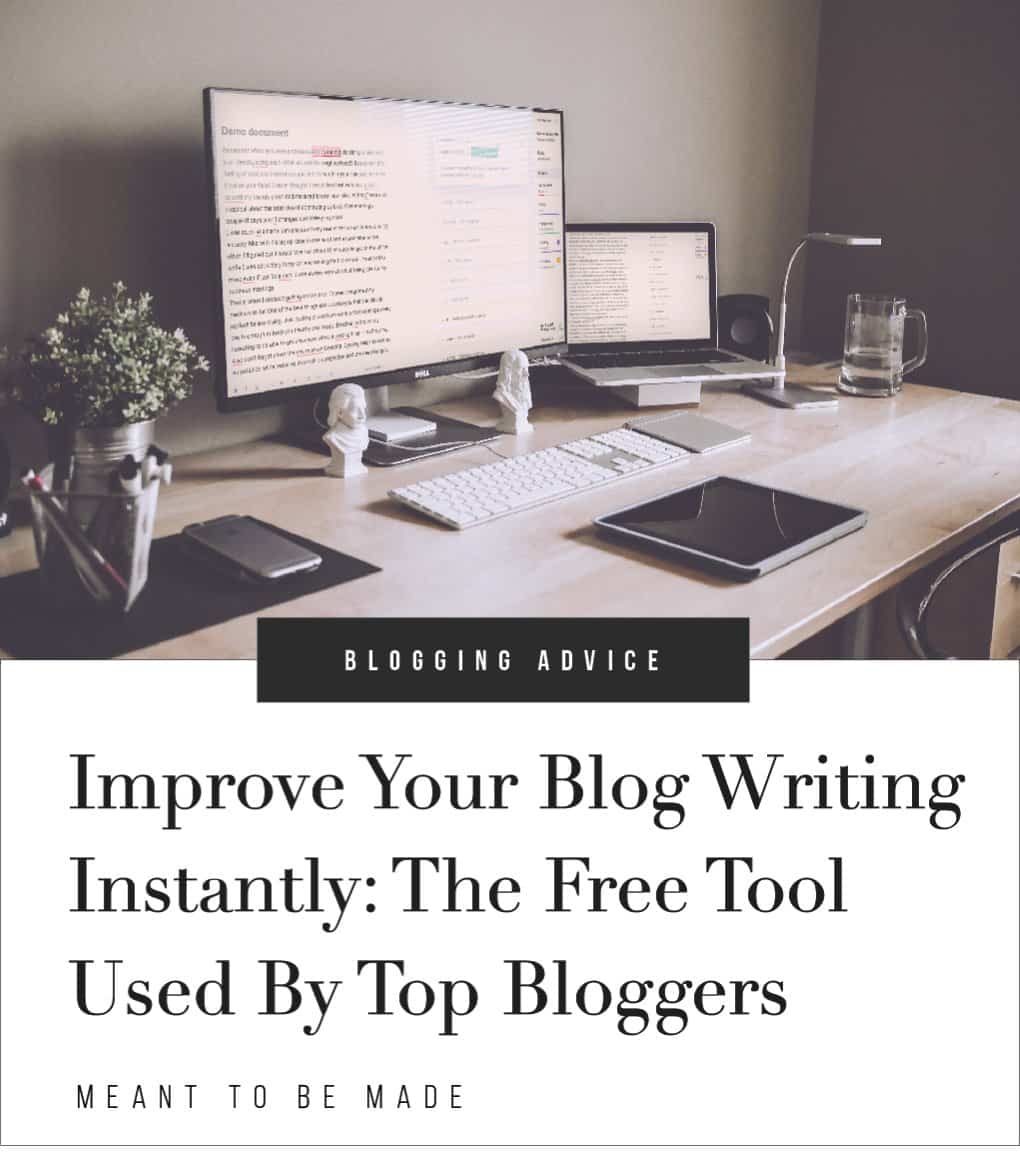 Learn how a simple editing tool can take your writing to the next level.
Many starting out bloggers or new writers use Grammarly with the hope of improving their writing, and it's fair to say that it is worth leaning on to give you a bit of guidance and help.
What is Grammarly?
Grammarly is a cool, discreet upgrade from typical spell checkers and offers everything you need to create neat, professional, and original writing. Using Grammarly has never been easier. It's as simple as creating an account, installing any extensions that suit you, and letting it go to work.
Over 20 million users worldwide enjoy using Grammarly and are not limited to who can benefit from it. This correction tool is popular amongst students, professionals in a wide variety of fields, writers, bloggers, international students learning English, the list goes on.
The benefits of Grammarly and what it has to offer
So why is Grammarly so popular? Let's take a run-through of everything Grammarly offers and why their users love it.
Grammarly instantly checks for over 400 grammatical errors in your writing
It has a plagiarism checker built-in, comparing your work to over 16 billion websites and databases
Grammarly corrects any punctuation and spelling errors along with misused words
It offers suggestions to make your sentences more concise and to the point
It also recommends more vivid and imaginative words to liven up your writing
Grammarly helps you deliver the right tone and formality to your audience
Access to Grammarly handbook and tips sent to your inbox
Although Grammarly is an awesome program that helps the novice writer flourish, always consider using a professional editor (a human one) for very important texts.
What formats are available?
Grammarly has the perfect foundation for seamlessly integrating with your browser (Chrome, Safari, and Firefox) and with Microsoft Office. When you integrate Grammarly with your Microsoft Office package, you will be able to instantly use Grammarly's features while you write your emails and create documents on Microsoft Word.
One of the best products Grammarly offers is its browser extension. If you decide to add the Grammarly extension, it will have your back whenever and wherever you write on the web.
You can also use Grammarly on your desktop and write content directly into it.
Free option vs. paid
Grammarly offers two options for using their tool: free and paid. The free option of Grammarly is desirable, who doesn't want a freebie? But this version has its limitations.
It's super easy to create a free account, and when you do, you can install Grammarly in both MS Office and the browser extension.
We recommend that you create a free Grammarly account using this link to start with and try the free tools out.
Grammarly Payment Plans
The premium version of Grammarly definitely surpasses the standard of results you get from the free version. We used free for a while and couldn't believe the difference when we paid for premium. If you feel you would benefit better from a premium account, then it's straightforward to upgrade.
According to Grammarly, premium users have a better experience and report better results. That's obvious because premium users have unlimited access to all of the best features.
Grammarly states that:
76% of premium users find writing more enjoyable
99% of students see improved writing grades
85% of users are now stronger writers
In our opinion, Grammarly isn't just a quick fix, but is also a learning tool.
The more you use Grammarly in your everyday tasks, the more your brain adapts. You will:
Improve your writing
Have a better understanding of different sentence structures
Improve your grammar
Develop a more proficient and professional way of writing.
Payment plans for Grammarly aren't exactly cheap, but the software is definitely an investment.
Grammarly offers three payment plans:
Monthly $29.95 per month
Quarterly $19.98 per month (billed as one payment of $59.95 every three months)
Annually $11.66 per month (billed as one payment of $139.95 yearly)
If you do opt for the premium, we recommend trying out the monthly subscription first. You can sign up for one month, extensively try out the premium features and see if it's worth the investment.
If you enjoy premium, then we suggest opting for the yearly plan as this works out as the best value for money.
Conclusion
Grammarly is a really great tool to help you with your writing and works beyond your blog. You can use it for emails, blogging, messaging…anything you write so it's a good investment. We use Grammarly and we can't recommend it highly enough.