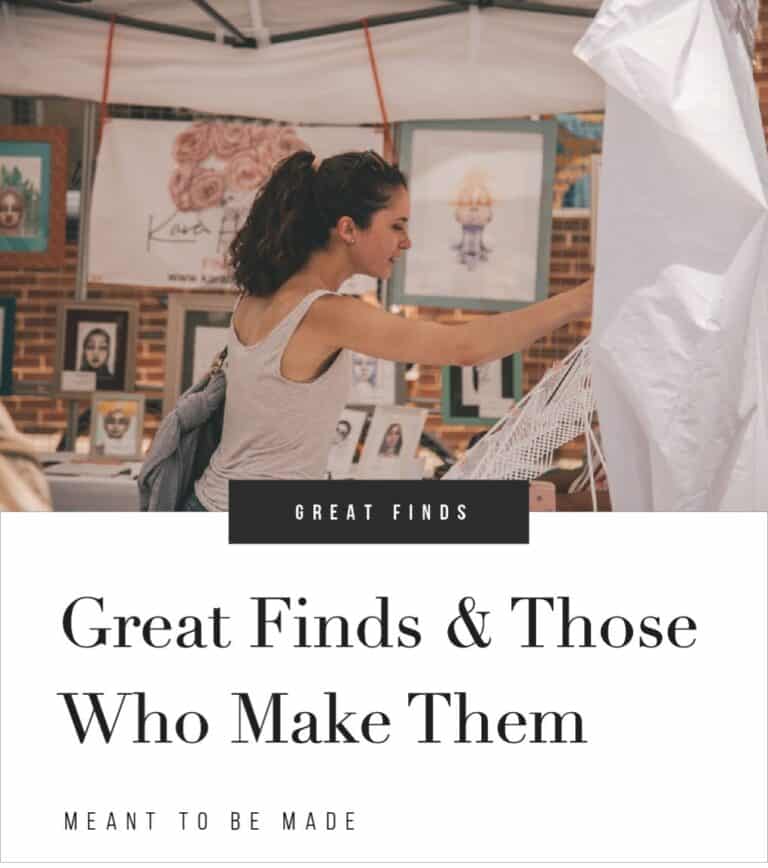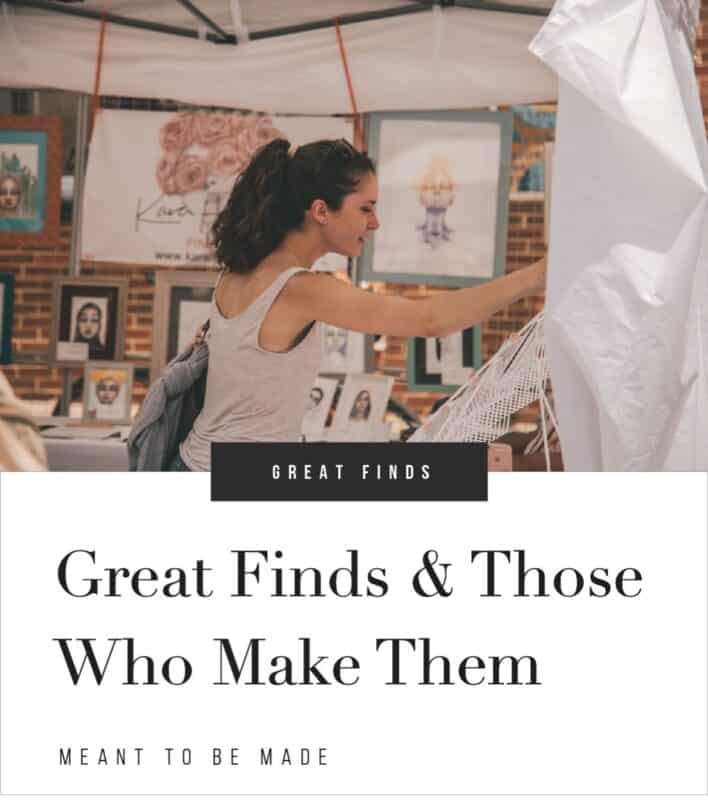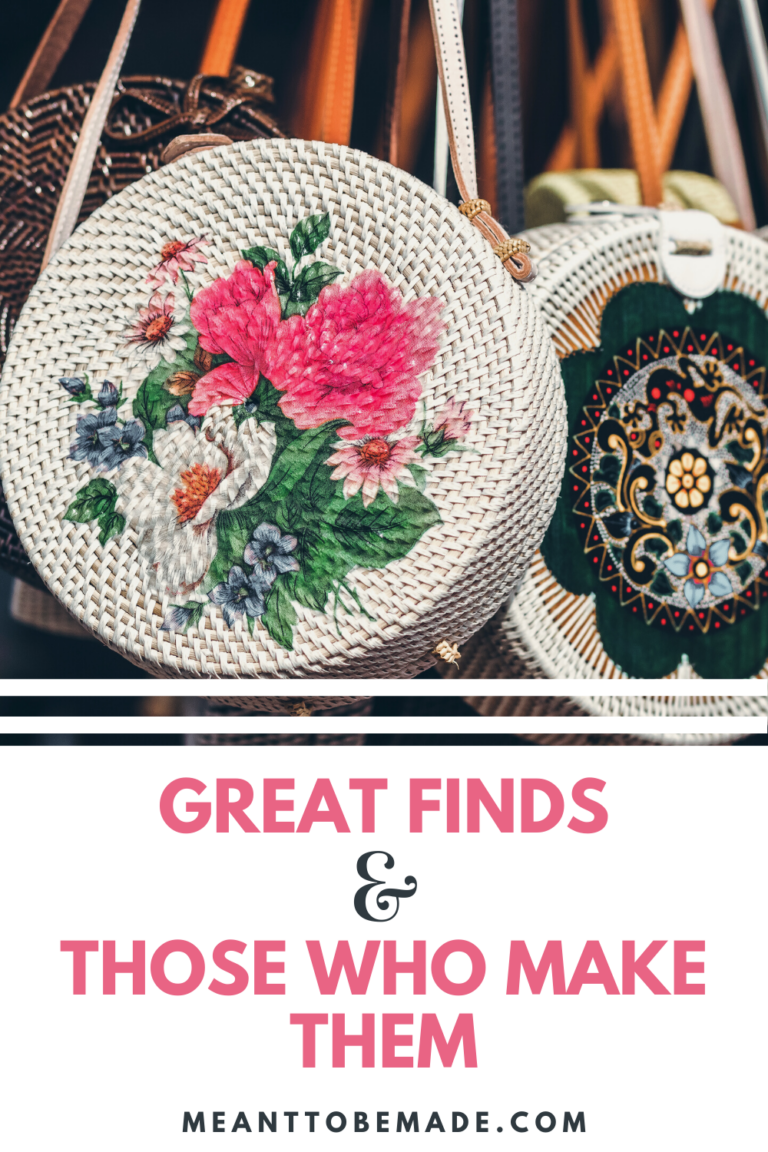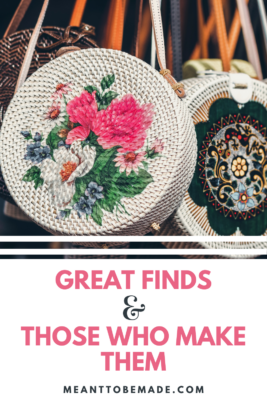 Let us introduce to you some great finds that we've found from incredible makers around the world. This amazing post is full of unique products suitable for every need along with great information about why they are made, how they are made, and who made them.
Take a look at these great finds and be inspired to get involved! You can easily start creating your own amazing products or turn your hobby into something more!
If you have a great, unique product that you would like to share with our readers then get in touch, we'd love to feature your product and learn a little bit about you.
Jewelry & Accessories
Perfect Bar Necklace From GLDN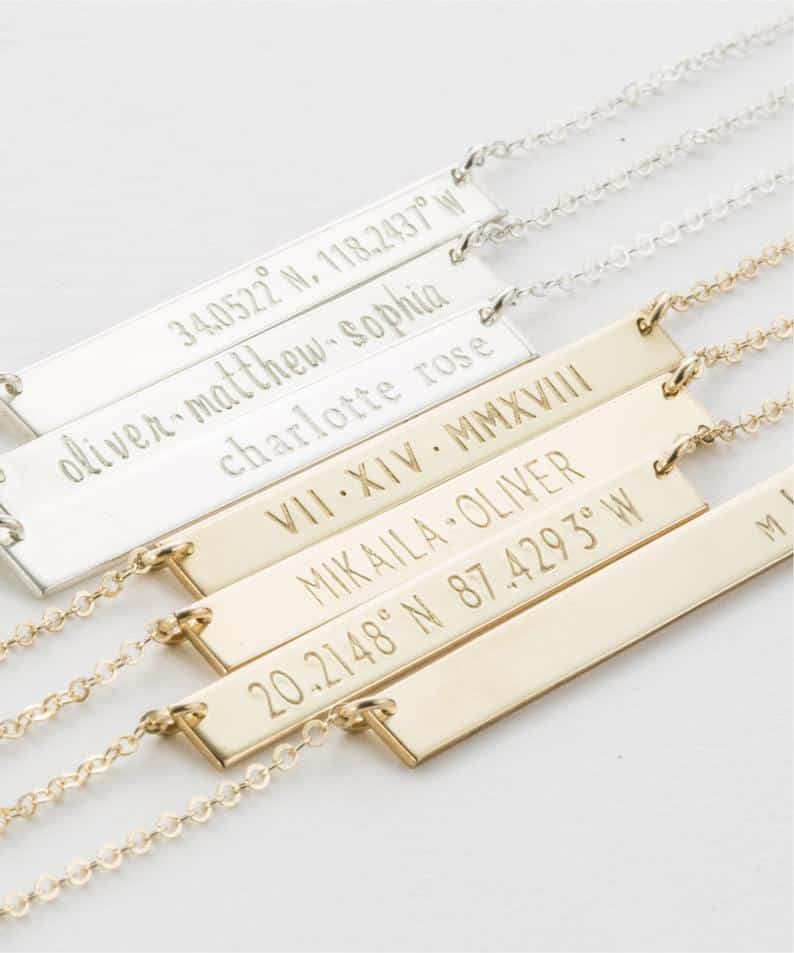 If you're a fan of beautiful minimalistic custom jewelry, you will love this! This necklace isn't called the 'Perfect Bar' for no reason. The team behind this necklace is driven by passion and love which reflects in every unique piece they create.
Learn more about GLDN and The Perfect Bar necklace here.
Personalized Leather Keychains From Moccaberry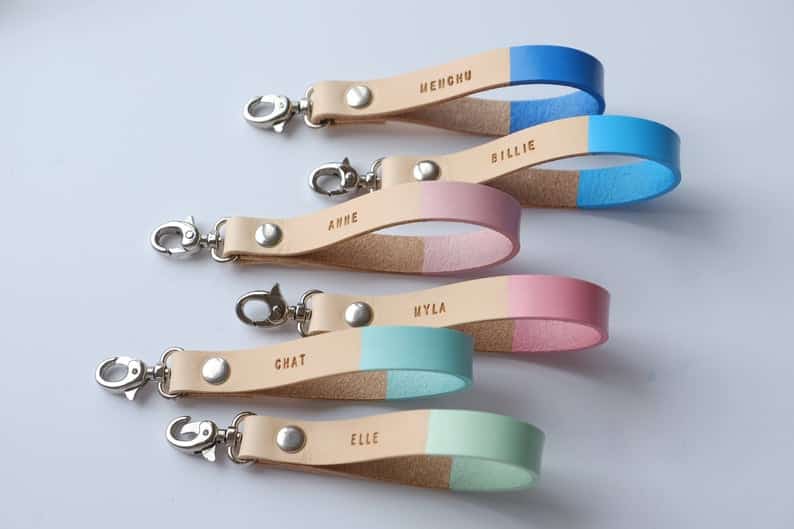 If authentic but modern keychains are your thing then check this out. These leather keychains are made from genuine leather and are beautifully finished with a pop of color. You can also personalize these keychains with names so they are great gifts for friends and family.
Learn more about Moccaberry and their Personalized Leather Keychains here.
Rose Quartz Earrings From Borcik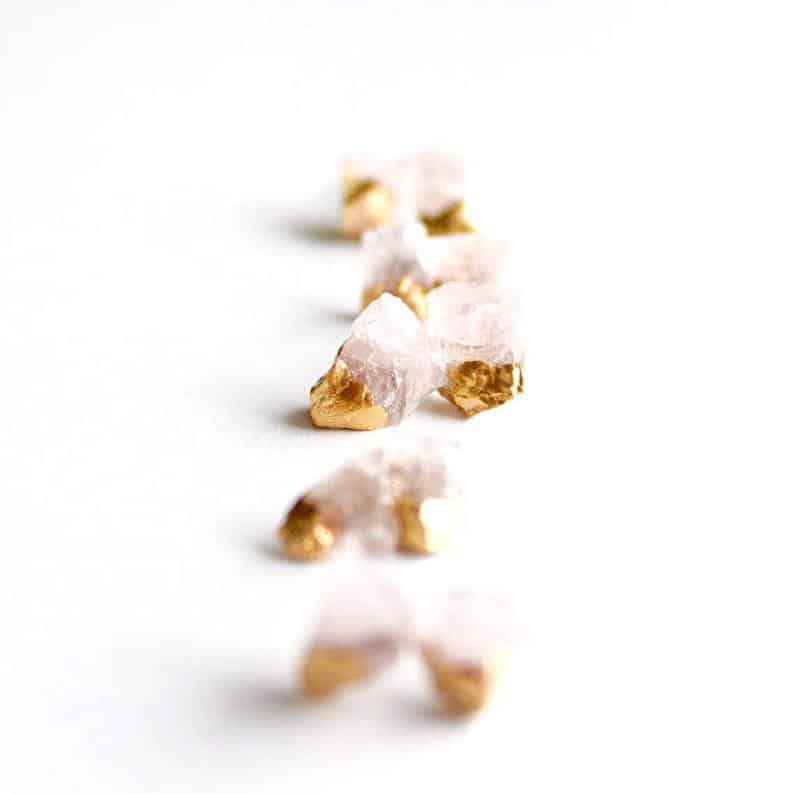 Unique. Raw. Natural. Need I say more? These Rose Quartz earrings are locally sourced and cut from raw quartz stone meaning each set of earrings is completely unique. These earrings are delicate and beautiful, perfect for the special ladies in your life.
Learn more about Borcik and their Rose Quartz Earrings here.
Gold Monstera Hoop Earrings From Mica Peet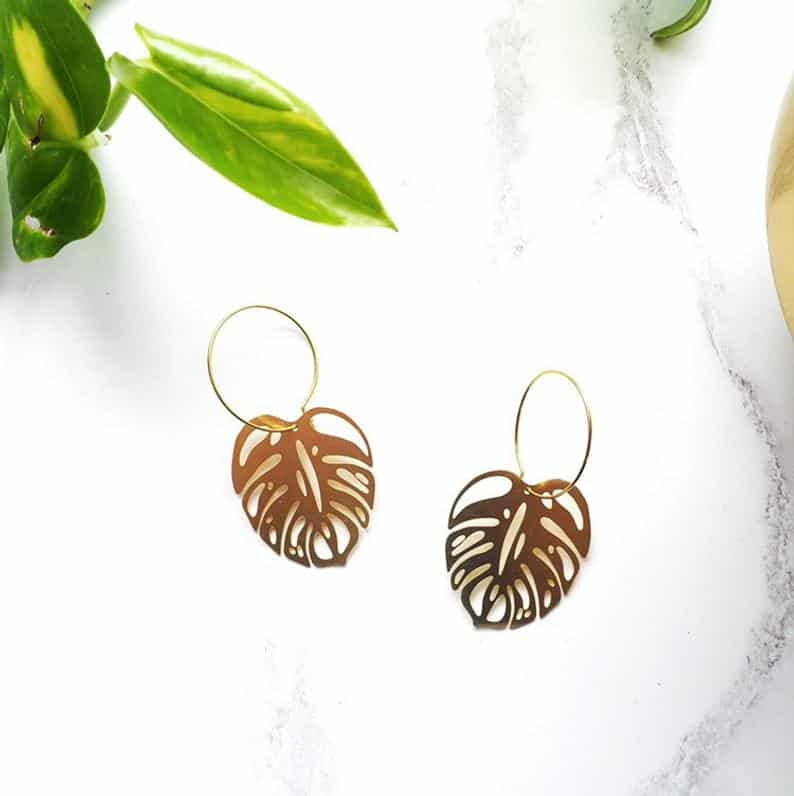 These classy botanical earrings are the perfect accessory. Trendy, unique and delicate, you are guaranteed to get compliments on this piece of jewelry.
Learn more about Mica Peet and the Gold Monstera Hoop Earrings here.
Sideways Initial Necklace From The Silver Wren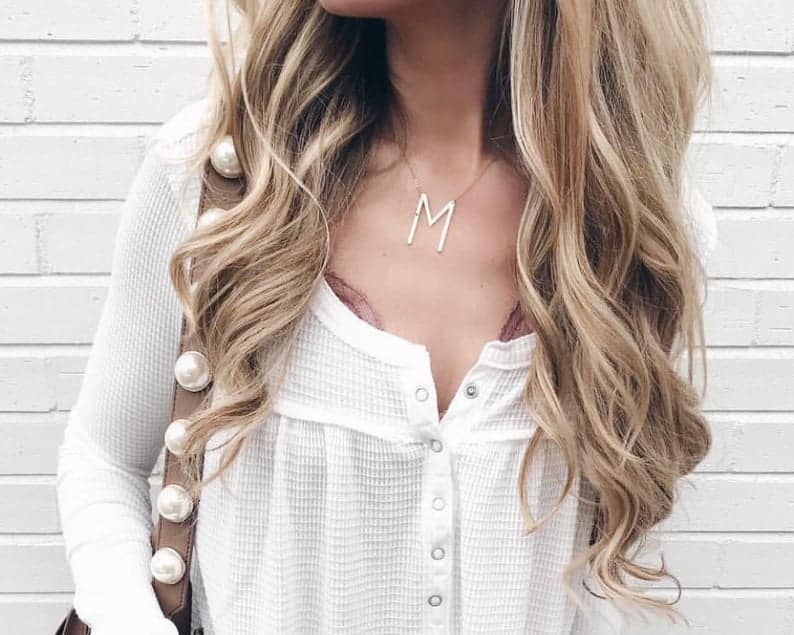 This statement necklace is a subtle twist on the original initial necklace. Designed to hang from the side, this necklace is subtly unique when worn.
Learn more about The Silver Wren and the Sideways Initial Necklace here.
Home Decor
The Cutest Range of Wall Decals from Urban Artwork
If you want to improve a room on a budget then these wall decals are an ideal way to go. These decals are simply stunning and there are so many unique and creative designs to suit everyone's tastes.
Learn more about Urban Artwork and their beautiful wall decals here.
Original Custom Miniature Hand Cut Maps From StudioKMO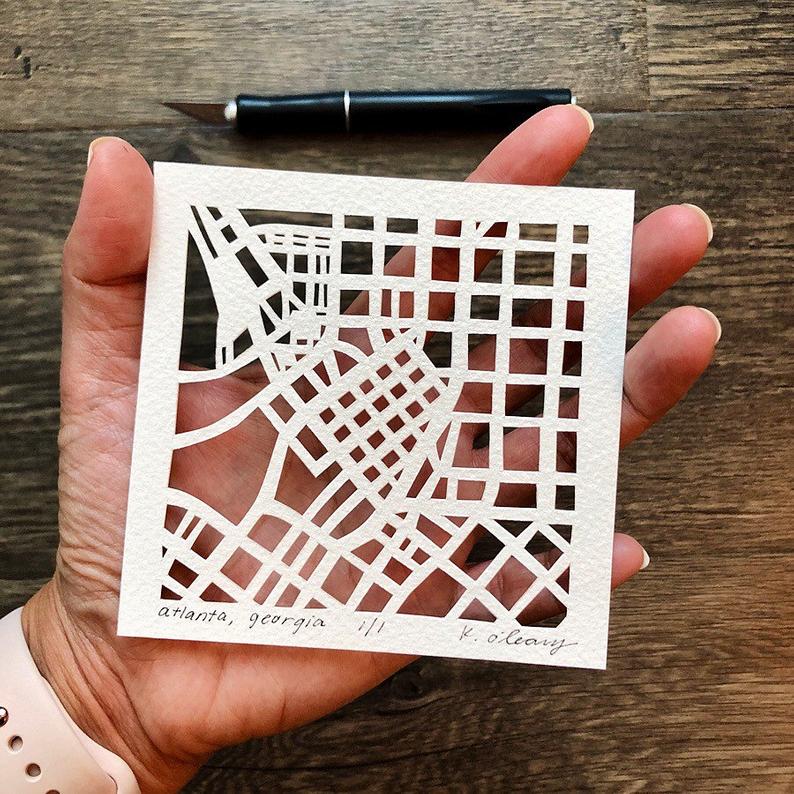 You know that special place that you hold in your heart? Well, now you can hold it in your hand! These intricate hand-cut maps are a classy and gorgeous way to bring any city, town or county into your home.
Learn more about StudioKMO and their Original Custom Miniature Hand Cut Maps here.
Scandinavian Tea Towel From Softer + Wild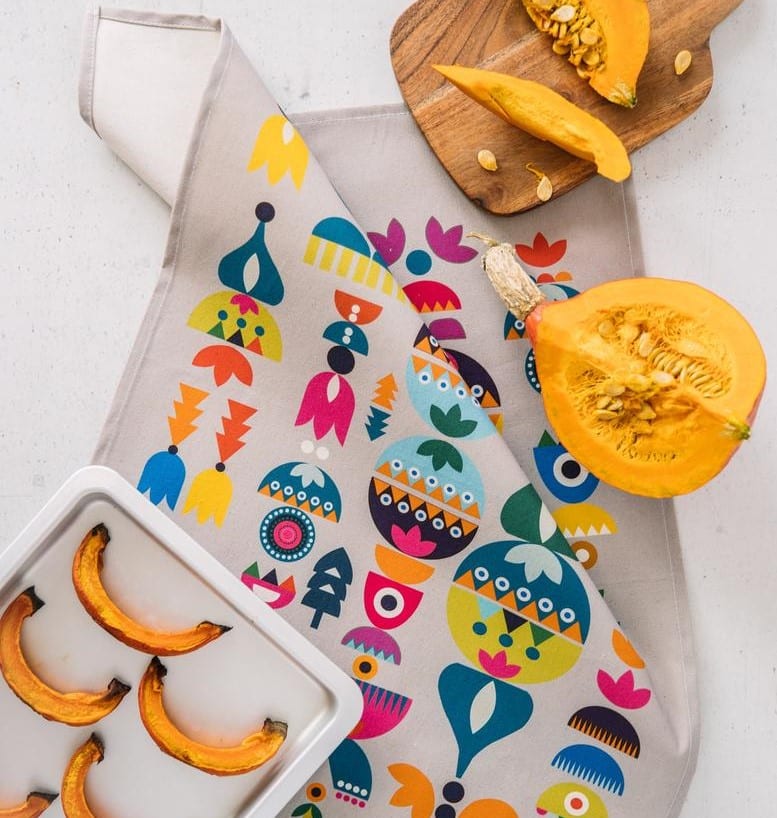 If you love bold, traditional folk-style design then you will love this tea towel. This tea towel isn't just something to handle hot pans with or wipe your hands with, it is a piece of art that will compliment your kitchen. This is a tea towel you won't be hiding in the cupboard.
Learn more about Softer + Wild and this Scandinavian Tea Towel here.
Trending Hanging Triangle Planter From CBYMCREATIVE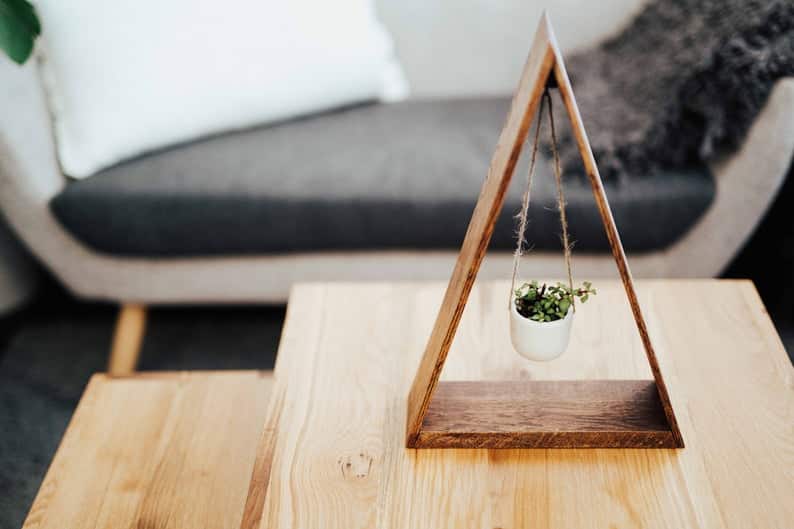 These days there's nothing more popular than plants and modern ways of displaying them. If you're someone who is looking for a planter that is also visually stunning, eco-friendly and super chic then this planter is the one for you.
Learn more about CBYMCREATIVE and this Trending Hanging Triangle Planter here.
Custom Laser Cut Wood Sign From Black Butterfly Signs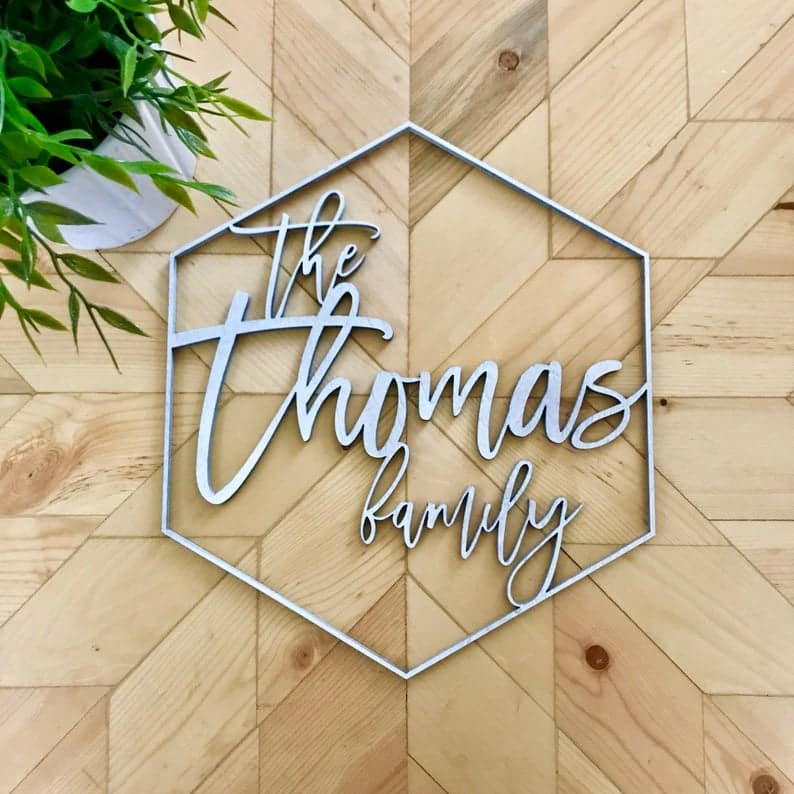 If you want to add instant curb appeal to your home then this sign is a serious consideration. These laser cut signs are absolutely stunning and can be customized with your family name – perfect for hanging on the porch.
Learn more about Black Butterfly Signs and this Custom Laser Cut Wood Sign here.
Hand Poured Soy Candle (The Botanical Collection) From Tokyn Candles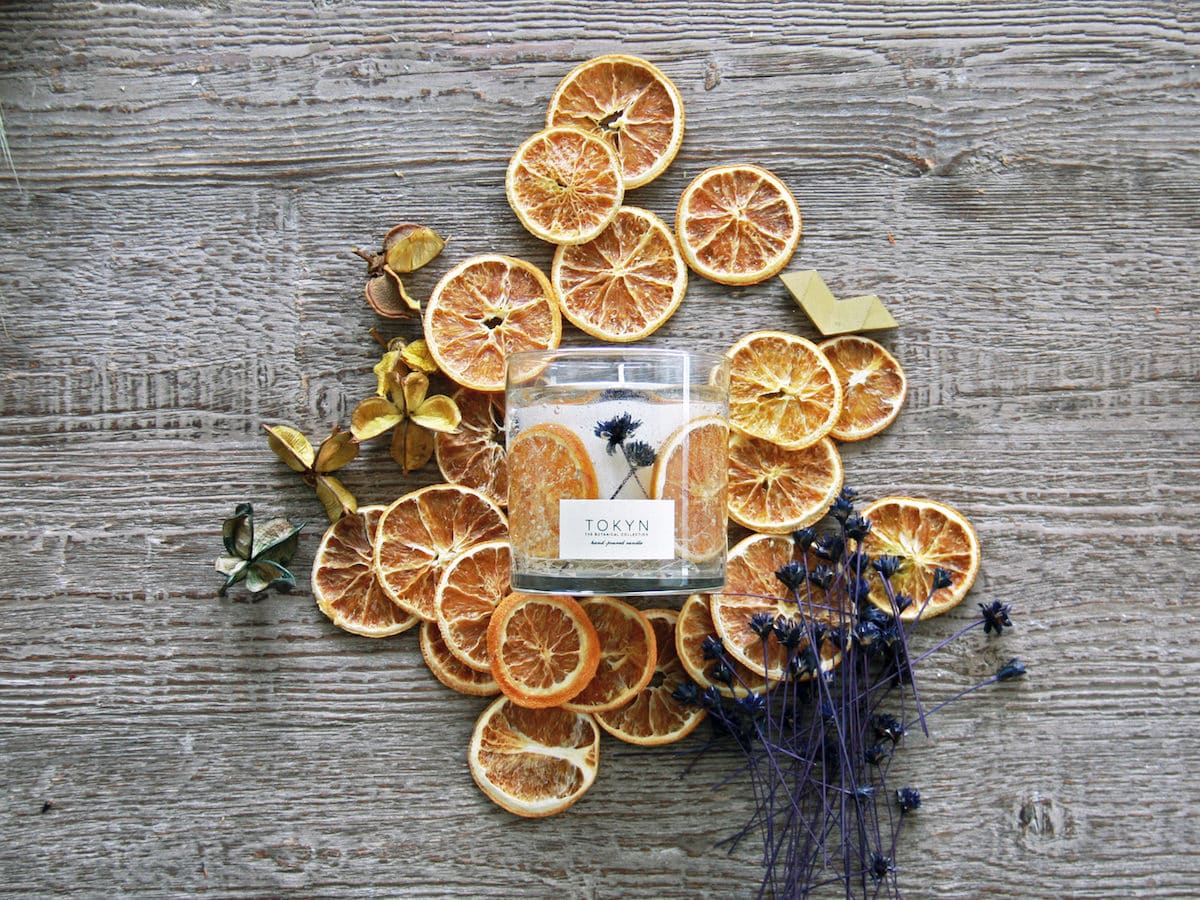 Looking to indulge a little? These luxurious hand poured candles are the perfect addition to any cozy night in or soak in the tub. They smell beautiful, look beautiful and can be reused.
Learn more about Tokyn Candles and this Hand Poured Soy Candle here.
Children & Baby
Montessori Baby Set of 6 Toys From Heir + Loom Kids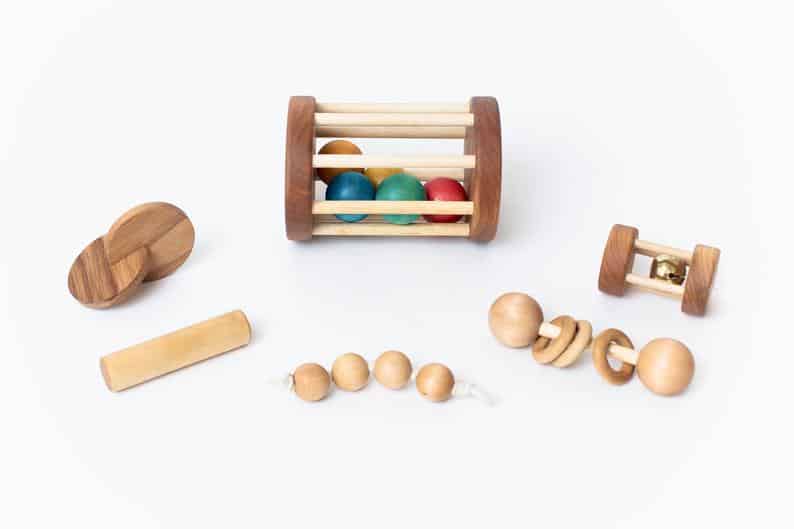 These simple yet lovely baby toys are a great way of introducing independent learning and play to your baby. Perfect from birth onwards, these toys are perfect for little hands and when your little one grows you can move on to the next set of toys.
Learn more about Heir + Loom Kids and this Montessori Baby Set of 6 Toys here.
Stacking Wooden Iceberg From Wooden Workshop UA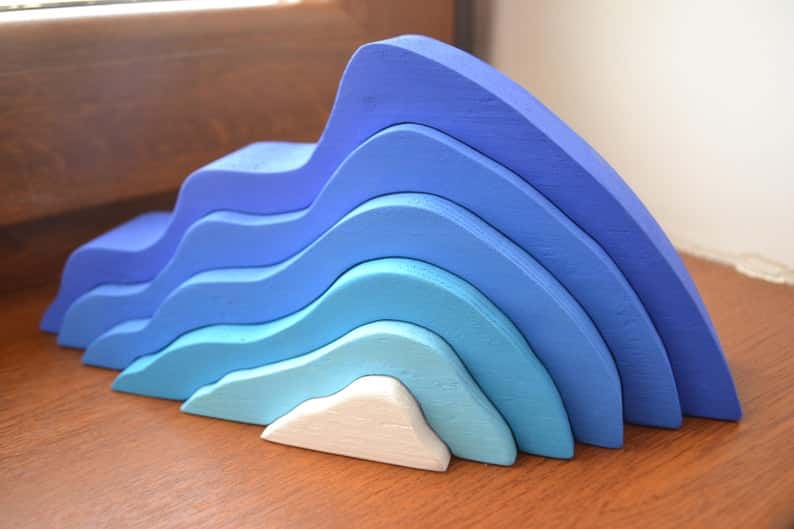 Rainbows are lovely but what about Icebergs? This stacking wooden iceberg is a unique twist on the original stacking rainbow. While the world is fighting for climate change, you can teach your little one the importance of our Icebergs with this lovely handmade toy.
Learn more about Wooden Workshop UA and this Stacking Wooden Iceberg here.
Lion Wooden Rattle Teething Toy From TinyFoxHole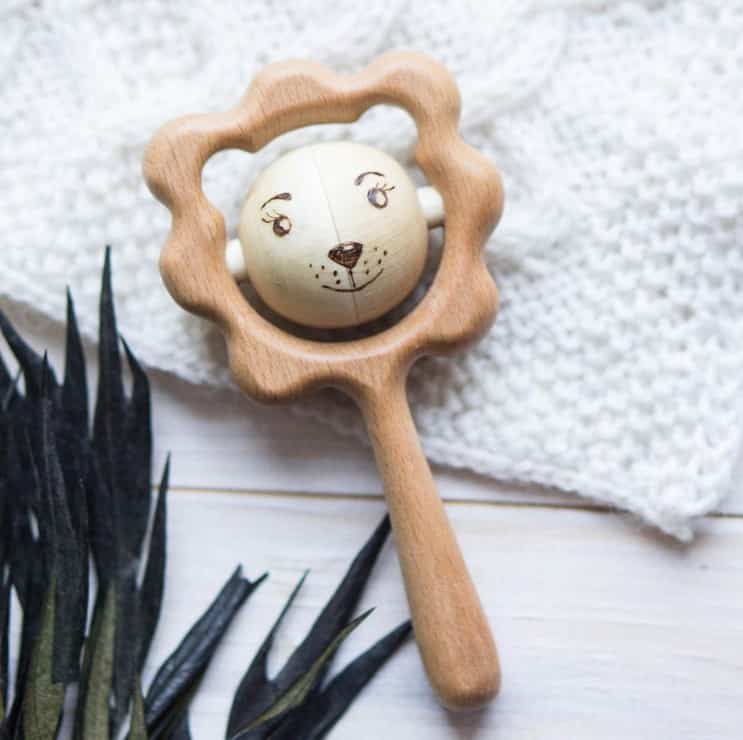 Move over plastic toys and make room for beautiful handmade wooden alternatives. This wooden rattle is the cutest baby toy and is perfect for babies. Non-toxic and beautifully finished, this rattle is a safe and lovely option for your child.
Learn more about TinyFoxHole and this Lion Wooden Rattle Teething Toy here.
Bunny Rabbit Handmade Soft Toy From Jumatamade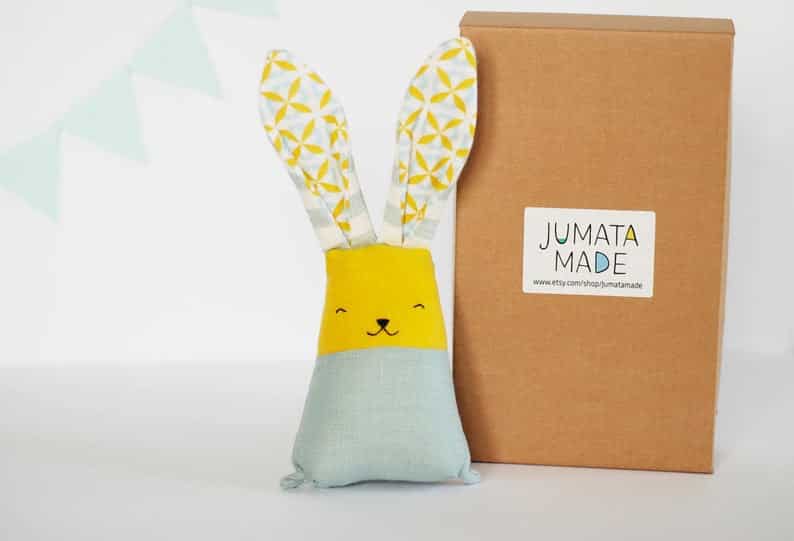 These bunny rabbit soft toys really are beautiful. They come in a mix of block color and pattern options and they are visually appealing and stylish. The bunnies are beautifully soft and come in a variety of sizes.
Learn more about Jumatamade and this Bunny Rabbit Handmade Soft Toy here.
Final thoughts
Found something you like?
Remember, you can find all the information on each of these gorgeous products within the individual posts.
Have something to offer?
If you feel like you would like to contribute to this list, have your own featured post and additional interview then get in touch and we'll have a chat! We are always looking for new great finds!