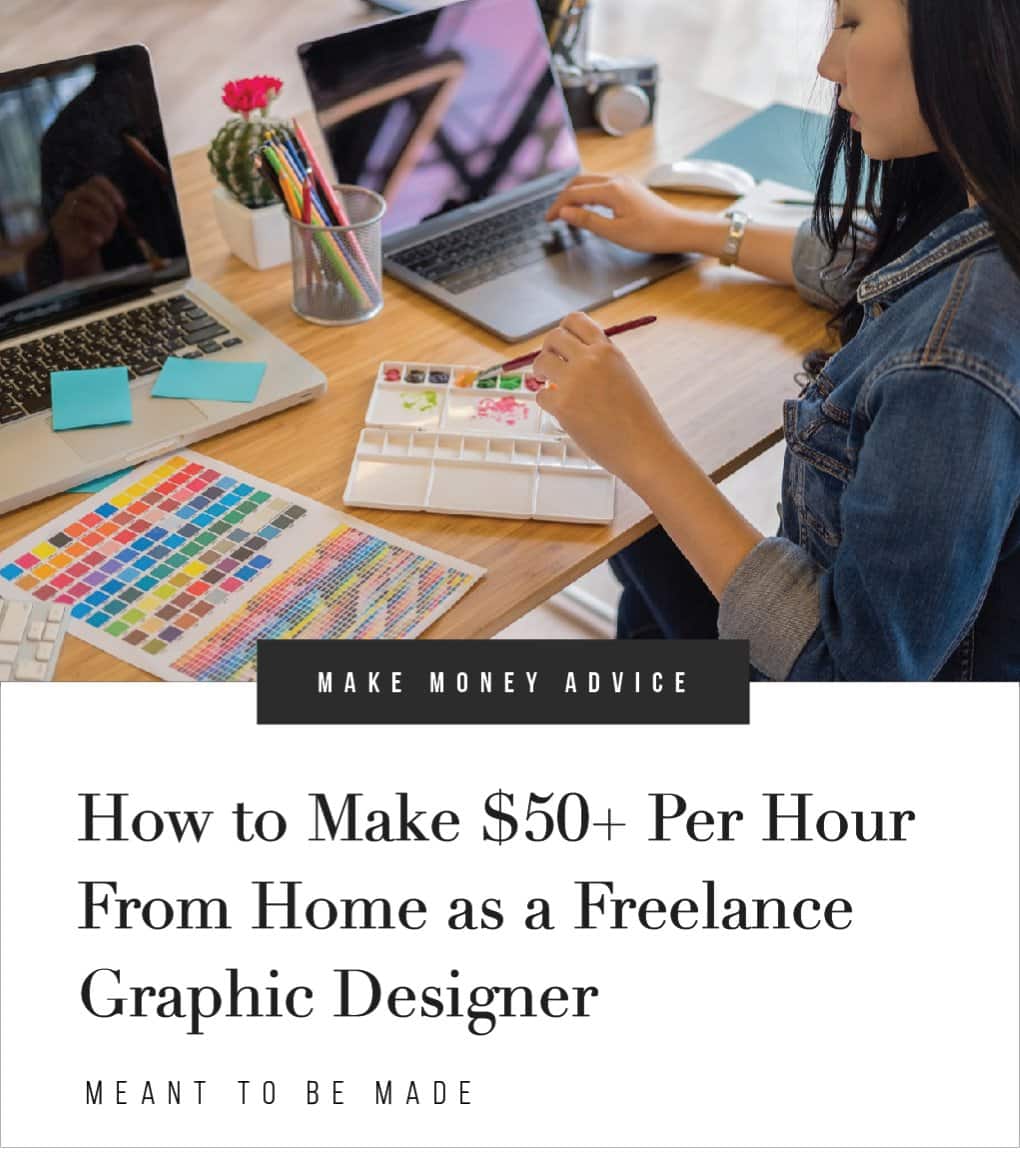 How to make a great side income from being creative!
Are you a creative person who has dabbled with some graphics software such as Adobe Illustrator, or even Canva? If so, you can offer your services as a freelance graphic designer!
There are thousands of businesses looking for your help right now and are willing to pay well for it.
What you can design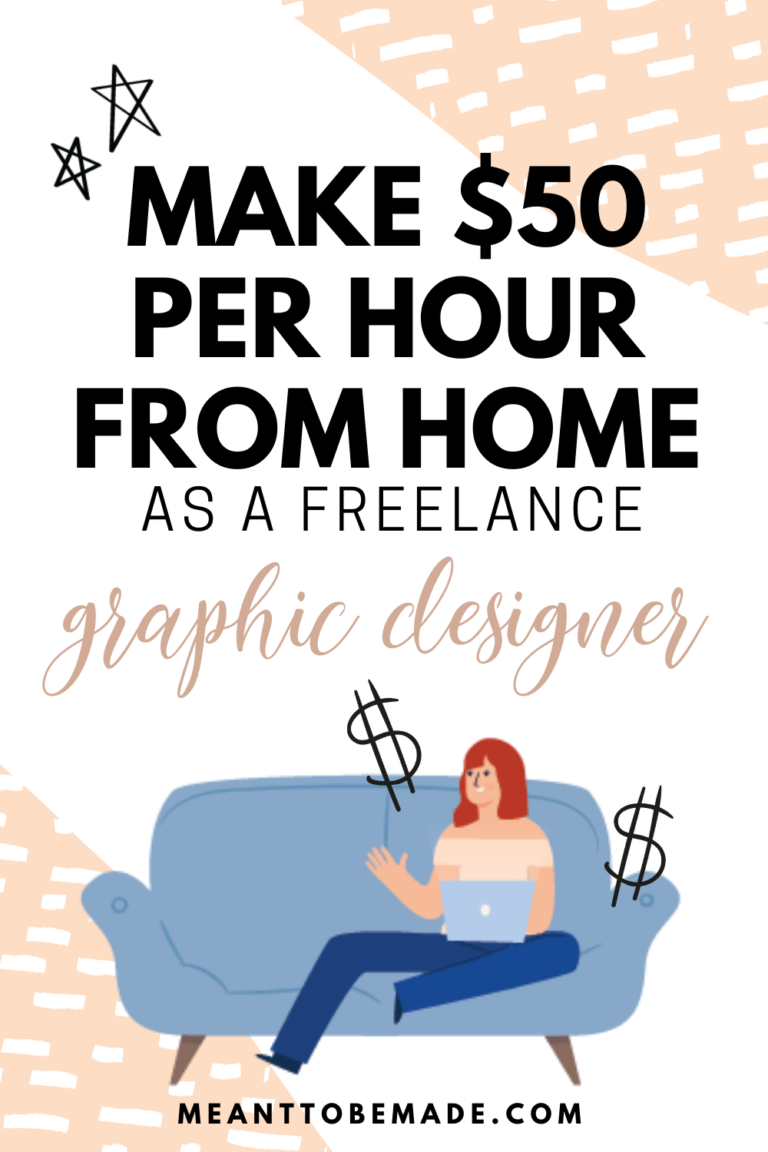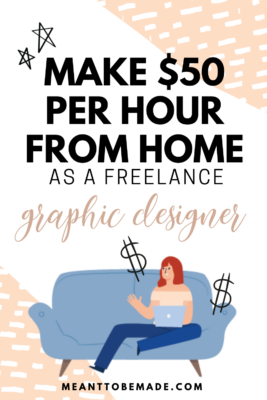 There's a wide variety of graphic types that you can create for businesses, such as:
Logo Design
Flyer Design
Illustration
Business Card Design
Infographic Design
Presentation Design
Photoshop Editing
Social Media Design
Invitations
Brochure Design
Poster Design
Menu Design
And much more
How much you can make
The prices you can charge for freelance graphic design varies. For example, you can charge anywhere between:
$15 to $120 for a logo design
$10-$40 for a flyer
$25-$100 for illustrations
$10-$40 for a business card design
$25-$100+ for infographic designs
$25-$75 for a brochure design
You set your own prices so the choice is yours. Start lower to get traction and reviews then gradually increase your prices as you get more and more work.
In addition to the prices that you charge, you are also able to provide addons for additional charges. You can also make offers to buyers. For example, you can combine a logo design with a business card design to grow your earning potential.
If you aim to provide an excellent service, it's likely you will also have repeat customers. So over time, you'll grow to become very busy and can even make it a full time freelancing business.
As you can see, the earning potential is excellent, especially considering that you will be able to work from the comfort of your own home.
Where to find business
You can offer your freelance graphic design services on sites like Fiverr. Fiverr is the ideal marketplace for people to sell their services and has thousands of buyers visiting the website every single day, looking for freelancers to help complete their tasks.
How soon you can make money
If you sell your services on Fiverr, you will receive payment as soon as the buyer approves any work and is happy to finalize the transaction. If you decide to sell your services on your own Shopify store, then you will be able to set your payment policies.
Courses and books to help you
Although many people would prefer to work with someone who is educated and trained in graphic design, it isn't necessary. There are so many courses, books, and tools out there that can help you learn the basics of the different elements of graphic design.
The tool Canva allows you to easily create logos, flyers, and other design elements from professional templates. Canva is an online tool that will help you create professional, high-quality design products at the click of a button.
Why not try Canva for free now!?
There are also online courses that teach you how to use Canva for specific design elements such as:
Both of these courses are currently on special offer through our links.
Apart from using Canva as a tool to create designs, it's also good to understand certain aspects of graphic design. If you know graphic design, you can understand what your client needs.
The Non-designers Design Book is a book recommended by many people who aren't trained designers but looking to learn graphic design as a hobby, and they swear by this book.
Even design students have wished they had discovered this book while at school, as it is such a great help. You can purchase this book as an ebook for $15 or even rent the paperback version for a semester for $15.
How to promote your services
Fiverr is a great platform to sell and promote your services as it is such a popular global market place. However, there is also a lot of competition in market places like this.
Selling and promoting on your own Shopify site also offers a vast reach without the competition from Fiverr, but advertising will potentially require some financial investment.
How to get started as a graphic designer
If selling your skills as a graphic designer sounds appealing, then the quickest start would be to get selling on Fiverr, but don't stop there.
Remember to set up your Shopify site to promote and sell your services to avoid any of the competition on Fiverr and give you control over your customers and policies.
Conclusion
As you can see there are plenty of services you can offer as a graphic designer, meaning there are more options to make money. You can easily design anything from logos to brochures using online tools such as Canva, meaning you don't have to have worry about sourcing fancy software or not having the required skills.
From one graphic designer to another (yeah, I have a degree in this), I would definitely recommend trying your hand with Canva and getting yourself on Fiverr. You will most likely generate more sales and it will be a lot less stressful than trying to source your own customers as a freelancer.