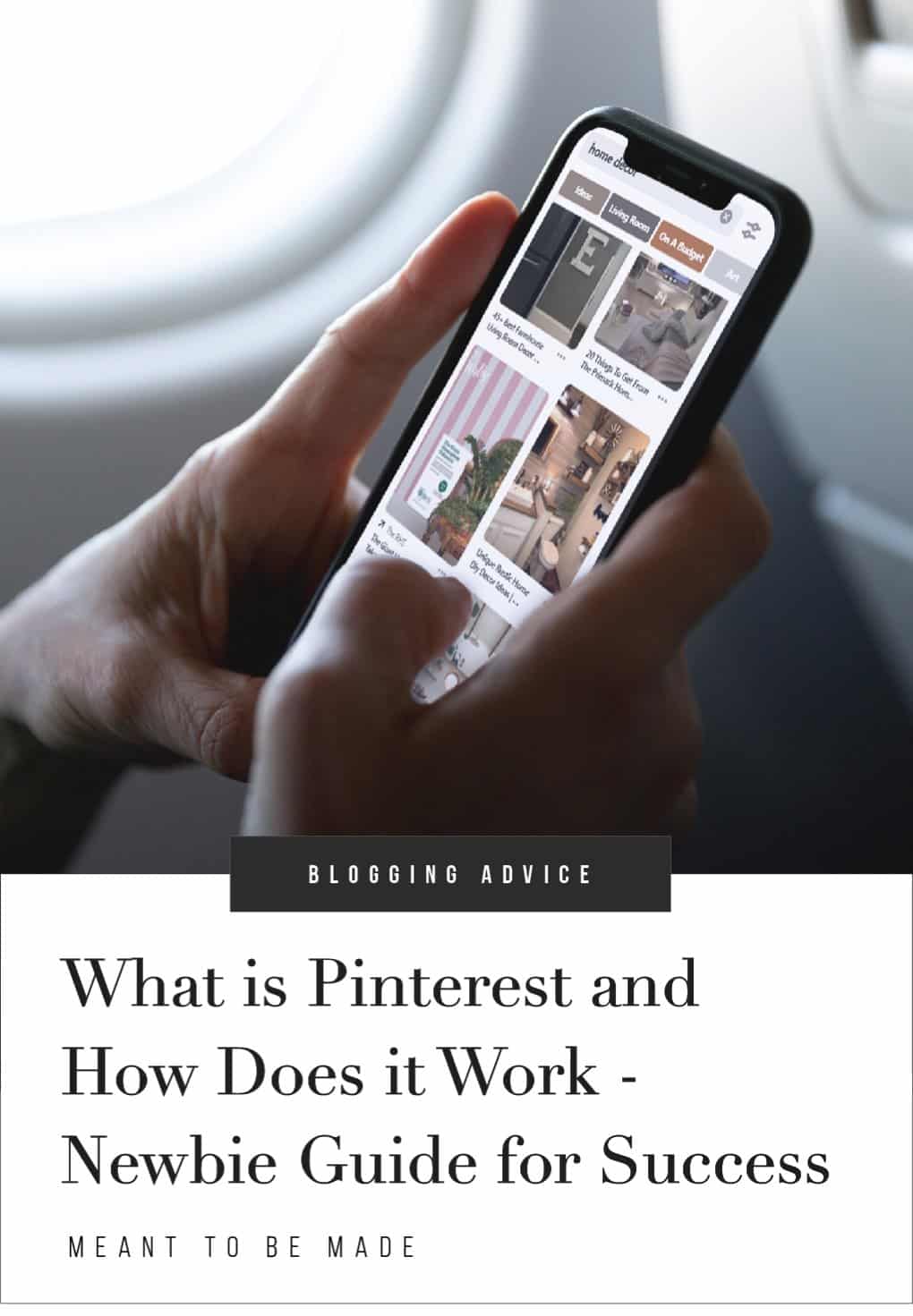 How businesses and bloggers use Pinterest to their advantage
In this guide, we aim to show you how to start a Pinterest account, optimize it for success and use Pinterest to your advantage allowing you to bring in maximum traffic to your blog.
The first thing we will start with is creating a Pinterest account. If you don't currently have a Pinterest account for business then read this post.
Now, let's begin.
So you have your account, you have your great content, now what? Next is promoting that content through Pinterest!
Pinterest is one of the most popular social networks used by over 300 million people around the world.
The name itself suggests what it is – a pinboard of interests, but something that is much bigger and more organized. Think of it as a visual bookmarking site. You are searching for ideas to bookmark into pinboards of topics and adding things you've found around the web into these boards.
Pinterest can also be seen as a search engine as it is an ideal way of finding images that relate to almost anything that interests you. This is ideal for bloggers to find potential relevant content for future posts but more on that later.
With a strong focus on visuals, Pinterest allows its users to share images of a wide variety of different things such as:
Fashion
Recipes
DIY
Home decor
Wedding ideas
Advice
Food and so much more.
Pinterest can be a particularly powerful tool for bloggers and individuals looking to curate inspiring content and create visual boards.
Why Pinterest is great for bloggers – why Pinterest matters
Many bloggers who use social media to drive traffic don't even consider using Pinterest because they are ill-informed that Facebook and Twitter will give them everything they need, but this is limiting them.
I'm not saying you can't make progress with Facebook and Twitter, but why wouldn't you explore other avenues? Especially if you do your research and see that Pinterest offers an effective ROI. Advertising on Pinterest brings $2 in profit for every $1 spent (source: Analytic Partners).
Creating Pins
To promote your content via Pinterest, you're going to need some pins! Your pins will be used as sneak peeks into the content you are offering on your blog and it's so important to get it right. If you use correctly use Pinterest to advertise your content then you can receive generous traffic to your blog.
There are a few things to be aware of when creating your pins. You need to follow Pinterest's best practices for the best results and you need to make pins that stand out against the rest of your competitors.
We strongly recommend reading these posts to guide you on designing the perfect pins for Pinterest:
Search Engine Optimization
You shouldn't just assume that you will post your pins and the Pinterest community will do the rest, it doesn't quite work like that. For the best results, you need to optimize your pins with SEO (Search Engine Optimization). There are things you can do to boost your pin success such as using catchy titles, optimized descriptions, and relevant keywords. You can learn more about Pinterest SEO here.
Pinterest Group boards
Alongside Pinterest SEO, you can also boost your efforts with Pinterest group boards and Tailwind tribes. Pinterest group boards have been around for a while and are essentially boards with group members who share and repin the relevant content within the boards. Sounds great right? And it is, but there are pros and cons to using Pinterest group boards. Learn more here.
Tailwind Tribes
Alternatively, you can use Tailwind Tribes which is a great feature of the Tailwind platform. Tailwind is an approved Pinterest partner that automatically schedules your pins at the best times for maximum engagement.
Tribes are Tailwind's equivalent to Pinterest boards but on a more elite level. Look at it this way, the majority of the top bloggers use Tailwind to boost their traffic and a huge chunk of that is through Tailwind Tribes. If you are a part of the Tailwind community then some of the best bloggers could be repinning your pins! Think of all of their traffic becoming some of yours!
You can easily become part of the Tailwind community for as little as $9.99 p/m through this link and quickly get started on boosting your traffic.
To learn more about Tailwind, check out these articles:
What else Pinterest can do for you
So what else does Pinterest offer for bloggers? Pinterest is a really effective search engine! Yeah, you heard that right. Many people believe Pinterest is just for finding ideas and collecting them, but if you utilize it the right way, you can learn so much more from it.
It can help you find future content
The Pinterest search bar is the first place to start when you want to discover ideas. When you begin a search in the search bar, Pinterest will automatically suggest results for you. These suggestions are all relatable to the keyword you search for. This is a simple and great way to find relevant topics and content, and not many people know this.
This could be your next potential content. Why? Because these suggestions are what people are actually searching for in relation to the keyword you've initially put in. These are the things that people want to know about.
It can drive traffic
Pinterest is a great tool for driving traffic to your blog organically and through paid advertising, but it requires work. With everything, the more you put into it, the more you will get out of it. It's important to treat your Pinterest account as part of your business.
According to myworkfromhomemoney.com, they boosted their Pinterest traffic up to 3,000 per month after three months when they decided to get started with Pinterest.
That might not sound like impressive numbers right now, but remember, that's 3,000 more viewers and potential blog subscribers than if they didn't even bother with Pinterest.
It can drive conversions
Pinterest has a really incredible feature called 'Rich Pins'. Rich pins are synced with individual products on your website and are essentially pins that pull through all of your product details such as title, description, and prices.
The great thing about rich pins is the ability to update your product on your website with the rich pin automatically syncing and changing relevant details along with making the pin a direct link to your product upon clicking.
Rich pins allow for a speedier process of getting people to your site. Along with rich pins to drive consumers to your e-commerce product pages, you can also use them to create article rich pins that are perfect for blog posts.
The benefit of Pinterest analytics for business
When you create a Pinterest business account, you get access to really valuable insights such as:
How much traffic you are receiving
Audience demographics
Your top-performing pins
Other audience data.
Along with Pinterest analytics, you can use Tailwind, which will show you your profile performance, engagement rate, viral score, and follower growth along with offering a pin publishing schedule to keep your pinning consistent and effective.
To learn more about Pinterest analytics and understanding the figures, then read this post. It will tell you everything you need to know about accessing your data and using it to your advantage.
You can also check out this post to learn about Pinterest demographics.
Pinterest is such a great platform for bloggers and not many people realize the potential it has to work wonders for your blog. Combine Pinterest with Tailwind and you're on to a winner.