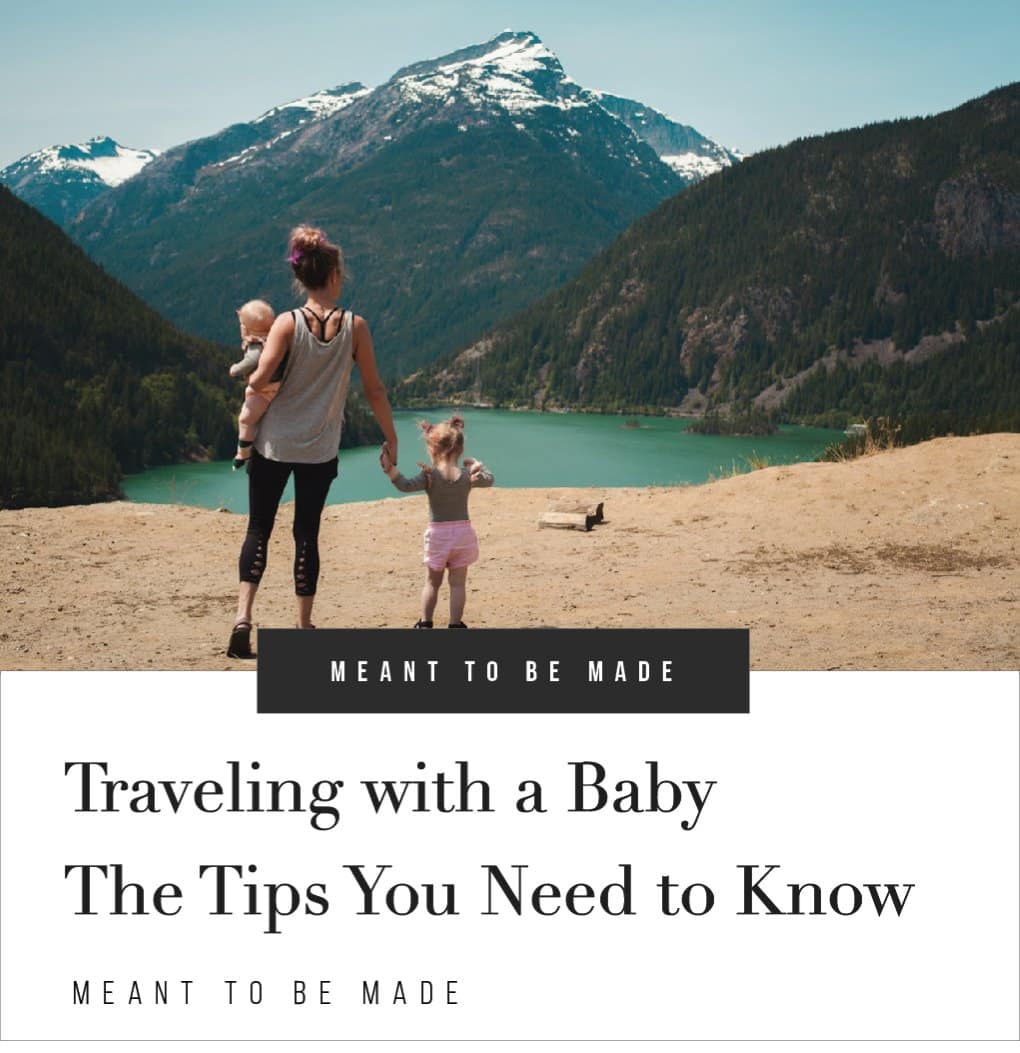 We share our airport experiences with you so you are always ready to go!
When we take short trips around Britain or Europe, we tend to fly with hand luggage for quickness and easiness. There is nothing worse than having to wait in huge queues just to check your luggage in. So we use a backpack or mini suitcase each (which we push to the limit). We also take a changing bag for Emma when she joins us.
When traveling with Emma, we take her pram, and in some cases, we take her car seat too. We are lucky to have a pram/car seat combi, so we don't have to lug around two bits of equipment.
What's the deal with baby equipment?
In the case of British airports (and a few European ones – apart from Stockholm), we were able to check Emma's pram combi at the 'out baggage area'. You don't need to queue and it is simply just tagging your items and getting a little ticket for it. You can also leave your car seat here if it is separate from the pram.
If you are traveling from a Scandinavian airport like Stockholm, you must check-in and leave all items for the baby. There are luggage trolleys with baby seats in them dotted about to help you whizz your baby around the airport.
As we had checked in online a few days before, we were able to head to the security checking area. This is the first hurdle when traveling with a baby.
We have traveled through a few European airports with Emma, so we have plenty of experiences to share.
Depending on the airport, it is possible to walk the pram through the security scanner without your child in it if the scanner is big enough. This is the case for Edinburgh airport, and I'd guess big airports like Heathrow too.
In airports such as Nice and Berlin, we had to fold our pram up and put it through the scanner along with the hand luggage. So be prepared to do this if necessary.
Babies and security
When it comes to the changing bag, this is what we do when passing it through security.
We tend to only take enough nappies to cover the flight, and the evening we arrive. I stick these in the front pocket of my hand luggage until we board the flight, then I take out a couple and put them in the changing bag for the flight. It's important to remove any baby wipes and put them in the tray. A pack of baby wipes has shown up as liquids in the scanner before!
I also remove any baby food.
I tend to pack yogurt food pouches for Emma when we travel. They are compact, small in size, and easy to use. As long as your pouches are under 100ml (or 100g – this worked even at 120g), you can take as many as you like through security.
These should be on display in the tray, and they will take a couple of pouches at the end to test. The pouches are so handy as your child can feed herself by simply sucking them out the end.
and just to let you know
Before boarding the plane, we take what we will need for the flight out of our bags and fit them into the changing bag, which we keep at our feet. This means we don't have to root around in the overhead cabin mid-flight looking for books, biscuits, or phones.
If we are traveling with heavy jackets or blankets for Emma, we stow these away under the pram before boarding the plane.
When the pram is folded up and handed over to the luggage handlers (right outside the plane), we secure our blankets within the pram basket.
People who are traveling with prams tend to get boarded straight after speedy boarding. however, don't get too excited about being able to avoid human traffic.
Every single time without fail when boarding the plane, we are expected to:
carry two mini-cases
a changing bag
a pram with a baby in it down two flights of stairs
and avoid the mass of people boarding behind us.
It's a nightmare! By the time we get to the actual plane, we are last on board and very flustered.
Upon arriving at your destination airport, the hardest thing is finding where the outsize baggage arrives.
It varies for different airports. We have walked up and down each of the luggage belts about 30 times before we have spotted 'outsize' baggage hidden in a corner.
The outsize baggage is really where the luggage handlers place any large items that aren't suitcases. This will be any prams, car seats, or sports equipment, and the area looks like a loading dock. It will be a raised platform with a shutter behind it.
After you've got your stuff together, get out of the airport, and start enjoying your holiday.