Earn up to $1000+ managing social media accounts!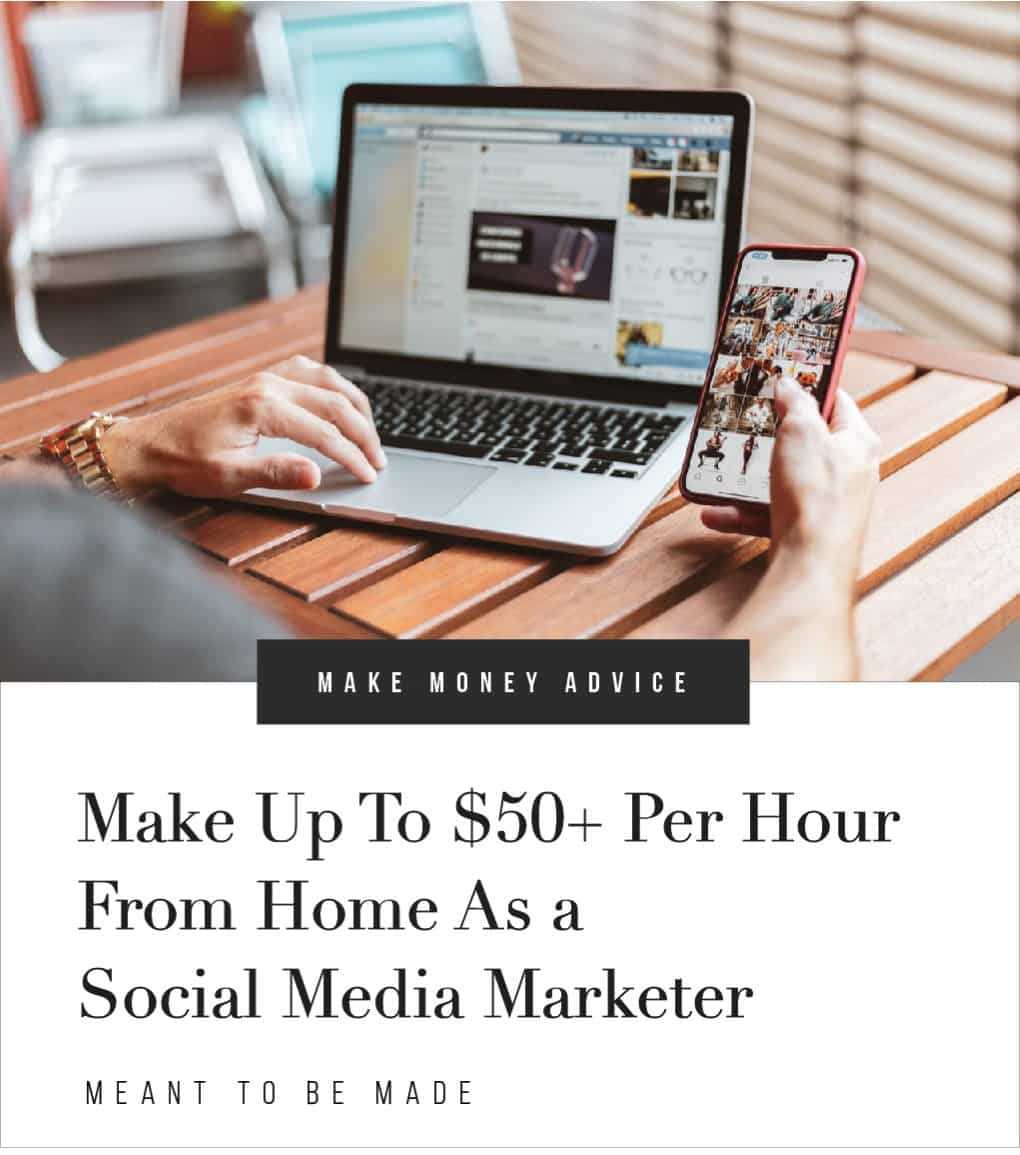 Social media marketing is a great side hustle. Especially, for those of you who understand how to pull in significant organic growth across the top online platforms, understand how the ever-changing algorithms work and how to optimize social media for business.
That all might sound like complicated know-how, but all of these things can be self-taught, learned through guides online and through experience.
What you can offer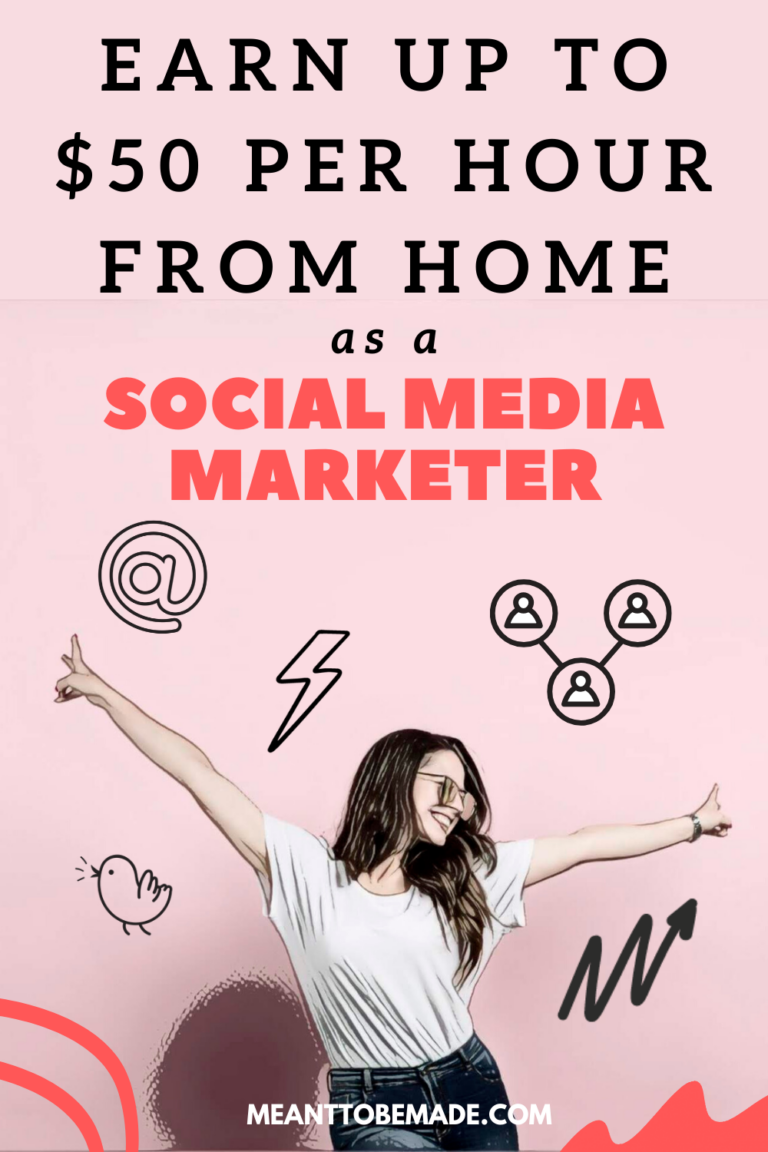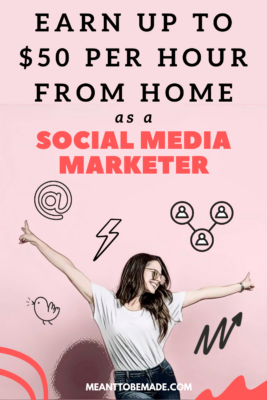 Social media marketing covers a whole range of areas. You can offer your services as a full package covering the management of platforms such as:
Facebook
Instagram
Pinterest
Twitter
Youtube
or you can focus on each platform and sell these as separate gigs.
So what goes into social media marketing? Well, social media marketing can cover a lot, such as:
Social media marketing strategy
Optimizing posts through relevant SEO such as hashtags, keywords, and optimized descriptions
Organically growing audience growth and followers
Helping with a content schedule for posting at the best times for increased engagement
Increase brand awareness
Along with improving existing customer social media accounts, you can also offer a separate gig for the creating and managing of a new account for those who don't currently have one.
How much you can make
Depending on what you want to offer, you can earn anywhere between $13 – $1,200 (also depending on the plans you provide).
Many sellers offer three plans – basic, standard, and premium, with the prices varying greatly between each, but the services don't seem to differ too drastically.
If you do plan to charge higher rates, make sure you have the skills to back up what you're charging. The last thing you need is to provide a service that is subpar to the price they paid.
Where to find business
There are multiple places you can offer your services, such as Fiverr, your own Shopify store, and your social media.
Using a platform such as Fiverr will throw you right into where the action is and put you against other competitors. However, Fiverr has an incredible amount of buyers right there and ready to purchase.
Selling from your own Shopify store allows you to accept customers without the primary competition of Fiverr. However, you will need to promote your services well as you won't be in the Fiverr marketplace.
We personally suggest you combine both platforms for optimum reach and income.
How soon you can make money
With anything, you will make money as soon as you attract a buyer and complete the transaction. With Fiverr, your payment is released when the buyer confirms they are happy with the project outcome and go ahead with finalizing the sale.
Depending on your policies on your own Shopify store, you can either receive payment when someone purchases or have some form of a written contract for payment options upon completion of the project.
What tools you need
Depending on what you are planning to offer with your social media marketing services, several tools can help you, help others.
Tools such as Tailwind can help with the marketing and schedule planning of Pinterest. Canva can help with the creation of high impact social media graphics. Google Analytics and Ubersuggest can help with finding relevant keywords for optimization.
If you have a background in social media marketing, you will know of these tools and have probably used them to boost your social media and site. If not, these tools are worth the small investment.
What experience you need
If you want to get on board selling your services quickly, then I would suggest that you are already knowledgable and experienced in social media marketing.
However, if you're reading this and thinking, "yeah, I wanna get into this," then there are so many resources to help teach you the skills you need which you can then pass these skills on to others.
Courses and books to help you
Let us share with you our guides and resources to help you on the way to rocking your accounts and then rocking others!
An interesting read is Social Media Marketing Workbook: How to Use Social Media for Business (2019 Fall Updated Edition).
This book covers the basics of social media marketing along with running you through each of the social media platforms providing you with knowledge on how to get them business-ready.
Remember, if you look online for books, make sure they are up to date because social media changes, and so do their algorithms.
How to promote your services
There are various ways of promoting your services. Rather than just waiting for someone to come along and find you on Fiverr or your Shopify store, you can promote your services.
Consider ideas such as:
Google ads
SEO
Email marketing
Promoting your services on your social media accounts.
Imagine having a fantastic social media that is optimized and has a significant following and then promoting to other people (on that social media) how you can do the same for them?
Conclusion
Just looking at the income potential of social media marketing makes this a side hustle worth checking out. The blogging scene is enormous these days, with more and more people learning to start their blog. However, people are in need of services to push their engagement further, including their social media accounts.
Also, if you've not heard the term 'influencer,' then where have you been?
More and more Millenials are looking into becoming influencers, and what do they need to achieve that? An incredible social media presence and optimum engagement.
That is what you are offering to a world of people who are ready to get started.