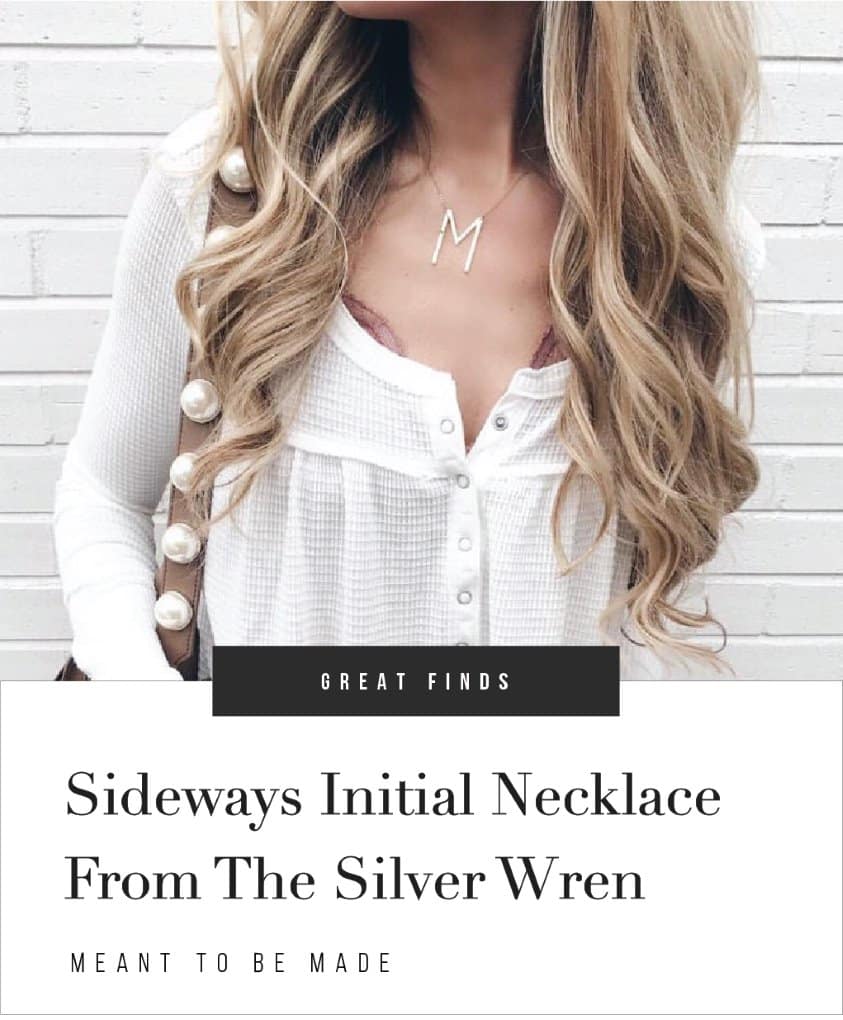 Stunning handmade jewelry perfect for every taste
Welcome to our latest product feature, which are our regular posts on Meant to be Made!
Here, we feature really cool finds that are made by really cool makers and can even inspire those of you who want to make and sell your own crafts and products.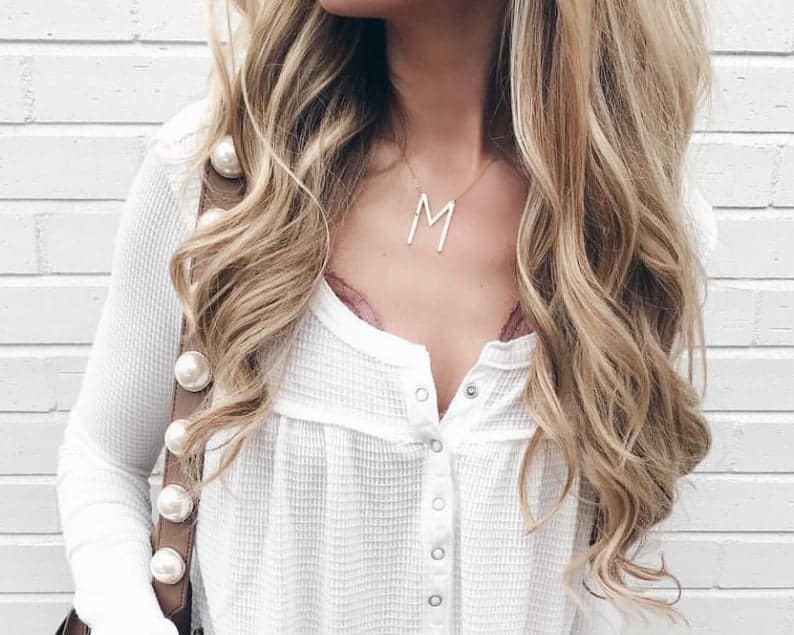 Today's featured product is this lovely modern initial necklace from The Silver Wren, and it is a cool twist on the typical initial necklaces that are out there. I'm pretty excited to show you this cute necklace, so let's get started.
Sideways Initial Necklace
This personalized initial necklace is unique in its design. Now you might look at it and think, "It's just a big initial" but this necklace is much more than that.
This super fun necklace has been designed in a way that makes the initial hang sideways when worn, giving it a modern, and unique look.
People absolutely love it.
Now, if you're not a fan of large initial necklaces, then I apologize, and I will show you another alternative in the next part.
But if you are a fan of large statement pieces, then this bestseller really is a nice option.
What They're Used For
With a statement piece like this, you can wear it every day or use it to complement a simple outfit. If you know anyone who would rock this necklace, then you will be in their good books if they appreciate quirky jewelry.
Ok, so I promised you an alternative, and this is one of my favorite personalized initial necklaces from The Silver Wren.
Now, back to that statement piece!
Key Features
Handmade
Available in gold or silver
Arrives gift packaged
Free sterling polish pad with silver purchases
From $28.90!
Wanna know more about who makes this cool jewelry? Read on!
The Silver Wren
Founder Michelle runs The Silver Wren with a team of incredible women (and foodies) from a little studio in Arizona. These ladies make sure every item is made with love and care and that every buyer has a beautiful experience with their jewelry.
The story behind The Silver Wren is a beautiful one. Inspired by her great grandfather and their time together in Santa Fe, New Mexico, Michelle has managed to bring her fond memories, experiences, and love of beautiful jewels into her work today.
The Silver Wren Making Process
Let's take a look at how The Silver Wren makes some of their amazing jewelry!
Each piece of jewelry is handmade and individually stamped completely by hand without using any machinery.
The beautiful sideways initial necklace letters are gold or rhodium plated, with the chain itself being either 14kt gold-filled or sterling silver – it depends on the metal you purchase. Each necklace has a standard 17" length chain however it comes with a 2" extender to bump it up to 19".
The model in the photos wears her chain at 18," and it looks really lovely sitting at this length.
As sterling silver tarnishes over time, The Silver Wren provides you with a free sterling polish pad to help keep it tarnish free for longer!
It's the little things that make The Silver Wren stand out from their competition.
Collective Customer Thoughts
With over 12,000+ Etsy reviews with an average 5-star rating and 83,000+ Etsy sales, The Silver Wren is a big contender in the jewelry world, but what are the thoughts on this particular product?
In a nutshell, let's see what verified buyers have to say:
Beyond perfect
Great seller communication
They go above and beyond with their packaging
Fast shipping (like overnight)
Excellent quality
You won't be disappointed!
The Silver Wren receives a lot of lovely feedback for this piece, and all of their jewelry in particular. Stunning, thoughtful packaging is always a great incentive, especially if you are purchasing as a gift which many people do and the fast shipping is a bonus (free shipping to the USA y'all)!
To buy these and other great items from this maker, visit The Silver Wren store on Etsy.