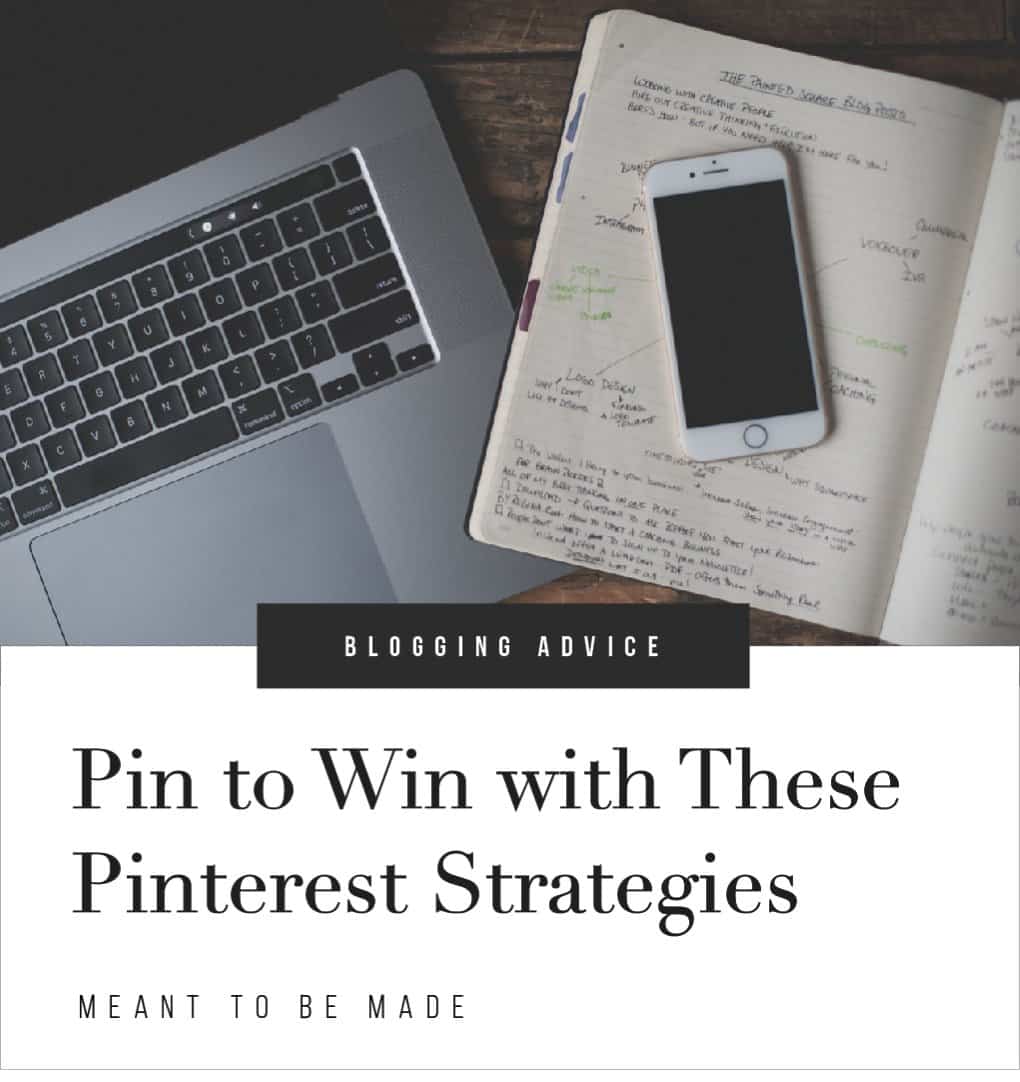 Our great guide to help you on your way to creating a stand out pinning strategy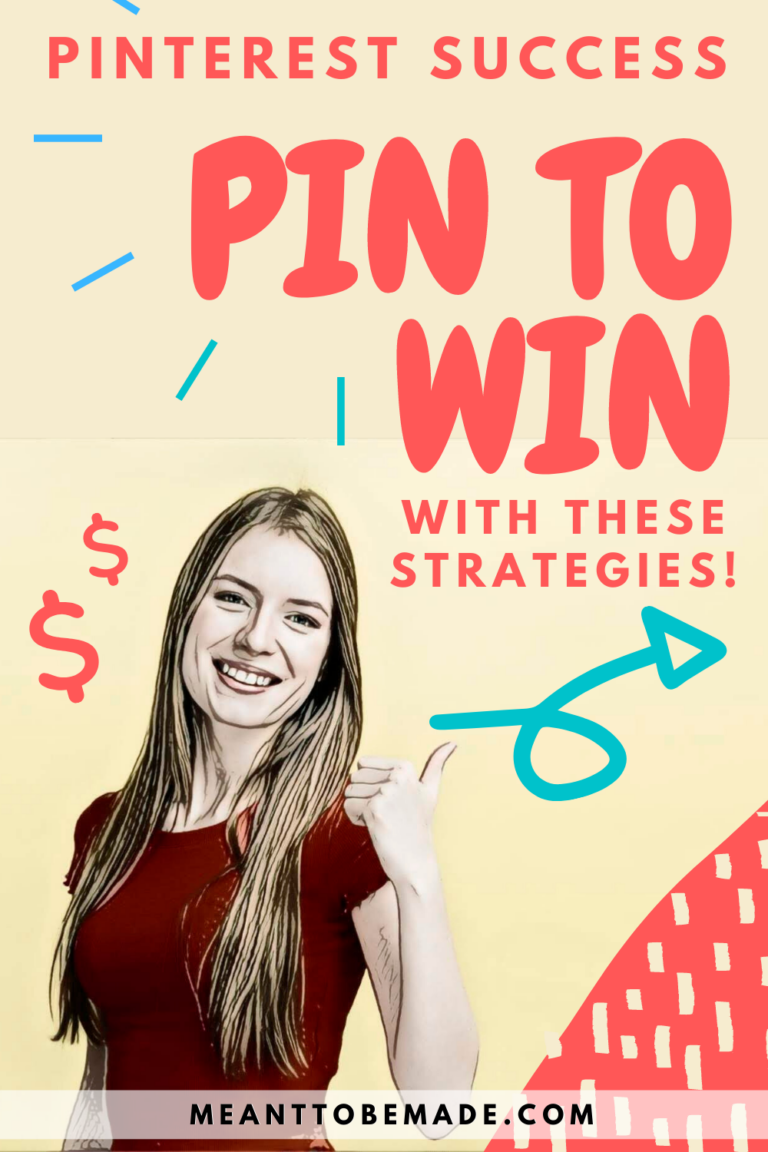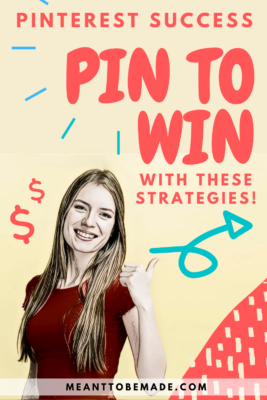 If you're looking to seriously utilize Pinterest for your business, one of the best ways to start is by having a pinning strategy. A pinning strategy will help you manage your time, your pins, your progress, and your success, and there are two ways to create a pinning strategy, either by using a relevant tool such as Tailwind or manually.
There are a few things to make sure you have in place before you start to build your pinning strategy, so let's quickly go over that now.
Pinterest business account
Make sure you have created a new business account or converted your personal one to a business one. Having a business account gives you access to Pinterest analytics and data.
Completed profile + linked socials
Have your profile completed with a relevant profile photo, bio, and a link to your website.
Optimized boards + group boards
Relevant boards are optimized and ready to go. Remember not to go over the top with your boards, keeping it relevant to your marketing goals. Along with having your boards available with optimized titles, cover images and descriptions, make sure you have applied and have been accepted to some relevant group boards.
Highlighted boards
You have the option on your account to highlight up to three boards, so it's a smart idea to take your top three with your best information and put them above your other boards. This way, people can get to your best content quicker.
Viral worthy pins
Every pin you create should be designed to go viral. That way, you know you're creating optimized pins with the potential to drive traffic every single time. If you are at the stage where you are ready to use a pinning strategy, then you should have a collection of pins relevant to your posts ready to go.
Optimized pin content
Make sure your pins are equipped with the relevant SEO hacks to give them the best chance of going viral and driving traffic. Remember to use relevant keywords and hashtags.
Rich pins
Last but not least, make sure you have set your blog up with rich pins! Rich pins seem to be the difference between hoping for traffic and guiding the traffic.
If you can honestly look at your Pinterest account and tick off the points above, then let's move on to creating a pinning strategy. If not, make sure you are happy with your account before you jump forward.
Crafting Your Pinning Strategy
So you've put in the initial work to get the foundations of your Pinterest ready. Now we move on to crafting a strategy that will help you strategically pin and gain traffic going forward.
The first thing you should do when developing your strategy is to determine the timeline or how far in advance you want to pin. Personally, when I work with a content schedule, I work month by month, so I can see at a glance what I've got coming up.
With Pinterest, it's slightly different as you should be pinning daily. If you plan to use a mix of scheduled pinning and manual pinning, then it could be beneficial to work this into your content schedule. This will let you know what days you will need to spend more time on Pinterest.
How many pins to pin
Many 'pro pinners' out there suggest pinning between 5- 30 pins a day, but this doesn't have to be new content! It can be a mix of fresh content, repins, boosting old pins, and boosting your top pins. With that in mind, you need to figure out how and when you're going to pin this content.
You know you have to pin daily, and your Pinterest scheduler can suggest the best times to pin. Will you spend a day at the start of the week to set your schedule of pinning every day throughout the week? Or will you spend an hour every morning setting up your pins for the day? Decisions, decisions.
On a side note, many bloggers like to write in bulk meaning they will set aside a couple of days to write all the content for the week, along with doing any relevant graphics. Having your pins scheduled and ready for the week might work well for you if you do this as you can publish your pins exactly when you publish your posts.
The type of pins you're going to be pinning
Post pins
Chances are you will be creating pins for every blog post you publish. These will be the first pins you pin.
Competitor pins
Pinning some of your competitor's pins might seem a bit of a backward step because you might be thinking:
"Why would I pin my competitor's pins and promote them?"
You shouldn't see your competitors as your competitors. You should also see them as your allies and someone you can network with. Helping others helps you.
Audience Interests
If you keep an eye on your analytics, you will know what works best for your audience, so be sure to repin any pins that have relevance to your audience.
Content ideas
Pinterest is a great way of finding new content to write about. You can easily find ideas by using the search bar and checking out the keywords. If you find any pins that get your creative juices going, then pin them!
Old pin rehaul
This one might be for further down the line if you are starting from scratch as you won't have any old pins. If the time comes when some of your pins have died a painful death, spruce them up a bit and repost them.
Pinning to boards
Next, you need to figure out what boards you will be pinning to. With any new content, such as your own blog post pins, you should pin to your own board first and then schedule it to post into a group board later on to get optimum traffic.
It's important to target your own audience first and then reach a wider audience. You can also repin old pins into group boards to help boost them again. The content that you are repinning will go into the relevant boards based on the topics and keywords you have given them.
So you've got your pins, and you've got your boards, and you have a rough idea of where you want to put what. Have you thought about how you're going to do it?
We've found that manually pinning and using a scheduling tool is a great way to keep on top of Pinterest. There are a few Pinterest schedulers out there, which are all similar and all worth considering.
Pinterest compatible tools
Tailwind
Tailwind is incredibly popular amongst bloggers and is approved by Pinterest. It can integrate with other social media tools, which is a bonus, and it offers important insights into the best times to post for optimum engagement. Tailwind isn't only a powerful Pinterest schedule; it's also pretty kick-ass with Instagram too, so double win.
One thing I like about Tailwind is the price per month. It's $15! That's the equivalent of your Netflix or Spotify subscription apart from Tailwind will be bringing the money back to you.
Buffer
This is another Pinterest scheduler which also offers a really affordable price plan of $15 and offers important insights. Buffer is also useful for scheduling on other social media platforms.
CoSchedule
Another great scheduler is CoSchedule. It's expensive compared to the others above, but it's worth considering as it offers tons of features that cover everything you need.
CoSchedule isn't just for social media. It is a great platform for building your content schedule so you can have all your schedules in one easy place to manage effectively.
If you plan to use a scheduling tool, which we suggest you do, take some time to get used to it. Whatever tool you use will have built-in support and tutorials to guide you on your journey and help you get started.
Pinterest Schedule
After you've become familiar with your scheduling tool, start to figure out your Pinterest schedule. This is where you need to start thinking about your management because it can get a bit busy!
At this point, you're going to want to sort your pins and figure out which ones you are going to pin. You will also need to keep track of when and where you post them.
You don't want to be posting duplicate pins on the same board too soon. Pinners will see this as spammy and can go against the 'rules' of certain group boards you are involved in.
To help you keep track of when and where you have posted your pins, you can do this manually, which could become tedious, or you could use a tool to help. Many of the schedule tools have the option available to track this.
Still, alternatively, you can use a free tool by IFTTT, which will connect your Pinterest to your Google sheets, creating a document that will automatically track the pin you have saved, where to, and when.
This is extremely useful as you don't need to input the data yourself, it registers whenever you pin so you can just let it run in the background while you do your thing.
Manual Pinning
Now we've spoken about using a Pinterest scheduler tool, let's look at manual pinning. You might think it's crazy to manual pin when you're paying for a tool to do that job for you, but there is method in the madness.
It seems, although Pinterest hasn't confirmed it, that manually pinning seems to be rewarded by Pinterest as you seem to attract more traffic by being 'active' on the platform rather than always going through a scheduler.
An important thing to remember when you are manually pinning is to keep track of when and where you're pinning to, so again, the free tool by IFTTT will benefit you here.
Manual pinning vs scheduled pinning
A benefit of manual pinning is that you are required to work your Pinterest, meaning you are going to know your account, boards, and pins inside out, making you more proficient as time goes on.
The obvious downside is the time it can take to pin manually, but dedicating an hour of your time on selected days isn't so bad, especially if you are using a scheduler for the majority of the other days.
It's entirely up to you whether you want to use a scheduler tool, manually pin or use a combination of both. It can seem more appealing to people who are newbies to blogging and pinning to opt for manually pinning as it is free, and this is fine.
Maybe when your Pinterest traffic starts to grow, you will opt for a scheduler tool to help you out. Our recommendation is to work a combination of both into your pinning strategy to strive for the best results while optimizing your time.
Pinning Recommendations
There is no wrong way to create a Pinterest schedule. It's as easy as implementing some recommendations, listening to some stats, and seeing what works for you over time.
Everybody has different goals and aims when they start to craft their strategies, and in this article, we have covered our thoughts on the basics of crafting a solid strategy.
Let's take a look at some other (optional) pinning recommendations you can consider working into your strategy:
Use Tailwind Tribes
If you opt for Tailwind as your Pinterest scheduler, then you will have access to something called Tailwind Tribes. Tailwind Tribes is essentially a Tailwind community that focuses on bringing exposure to your pins to boost traffic to your blog.
Focus on seasonal content 30 – 45 days prior
If seasonal content is significant to your niche, for example, if you run a food blog, fashion blog, or home decor blog, then Pinterest recommends you start pinning your seasonal content way in advance.
Pinterest claims that although traffic will be slow, to begin with, as you get closer to the big day, your traffic will increase significantly. Remember, if you need to do this, then work it into your schedule.
Multiple Pin design (the big secret)
We've spoken about how to design pins for the maximum viral opportunity and a great tip to help increase this is through creating multiple pin designs. Many bloggers keep this to themselves and try to sell it to you like a secret, but this is what you do.
When you create your first pin, create another with the SAME image but with a different catchy heading (which is still relevant) and different colors.
Then do the same again. These three different pins will link back to the same URL but will reach a wider audience as they will potentially attract different people and can go into separate boards. That's the 'big secret', and that's how simple it is.
Conclusion
Remember to take advantage of everything we have mentioned here. Figure out your pinning strategy, invest in a scheduling tool such as Tailwind and definitely take advantage of Tailwind Tribes.
You might not get it right the first time, or the first ten times but if you follow this post then you will definitely optimize your Pinterest and pins for the best chances of maximum engagement.