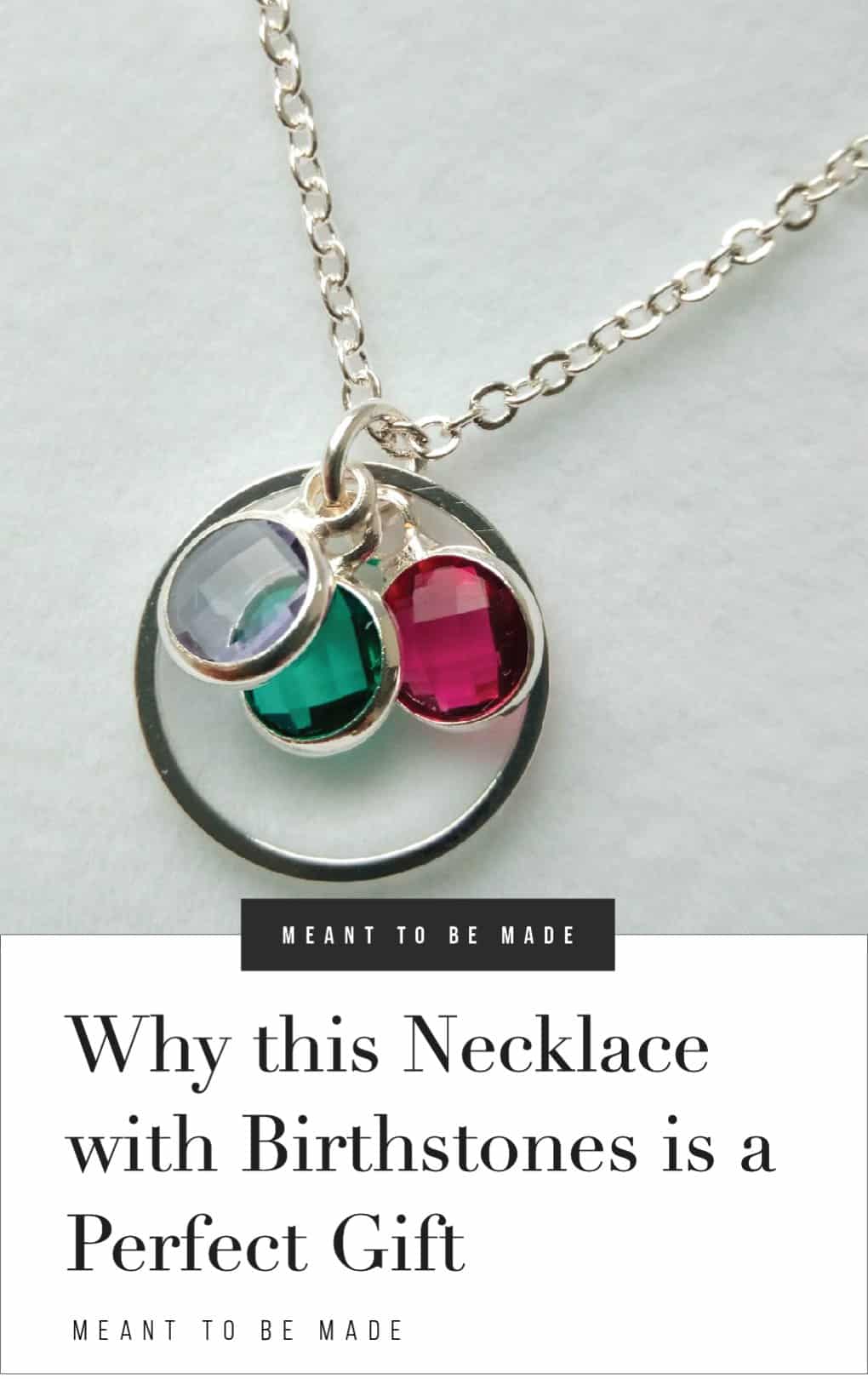 A perfect sentimental gift for the woman you love.
Have you ever been in the position where you've seen something you really like but now is not the time to be buying things for yourself? Well, I am in this position all the time, but in this case, it was my mum's birthday, and I seriously needed to pull a gift out of the bag.
In all honesty, as I was searching for a gift online, I came across Bloom Boutique and instantly fell in love with her products. I went through a phase of narrowing down things I would personally love to own before realizing I should really be buying for my mom. I finally decided on a necklace with birthstones, which hit home with me for multiple reasons.
The reasons why I love this necklace
It is unique, delicate, and simply beautiful, making it perfect as a solo accessory to any outfit.
The three mini Swarovski crystal birthstones are perfect for representing family or loved ones. I chose stones for my siblings and me, who are all living our lives in different locations making this necklace a perfect way of keeping us all together, close to our mom.
The halo has a hammered effect, which is so subtle and beautiful. It really adds to the detail of the necklace and reinforces the handmade feel.
The necklace is such good quality and comes with multiple options. You can choose between one and three birthstones, choose from two lengths, and choose between silver alloy or rose gold. I love the rose gold, but my mom is more of a silver girl.
The necklace is packaged beautifully. There are additional options to customize your gift packaging for any occasion. The necklace is very reasonably priced, and shipping was quick. It was a lovely last-minute addition to my mom's birthday.
My mom was thrilled with her necklace and found the idea behind it very touching. It is definitely a sentimental piece to add to her collection, and I will be elbowing my husband in the ribs come Mothers Day!
How about Jazzing it up?
Did you see our tutorial on creating a DIY Floral gift box recently? We combined our necklace from Bloom Boutique with some lovely flowers to create a truly stunning gift presentation. It was so easy to make, and my mom was really overwhelmed when she received it. Why don't you give it a go?