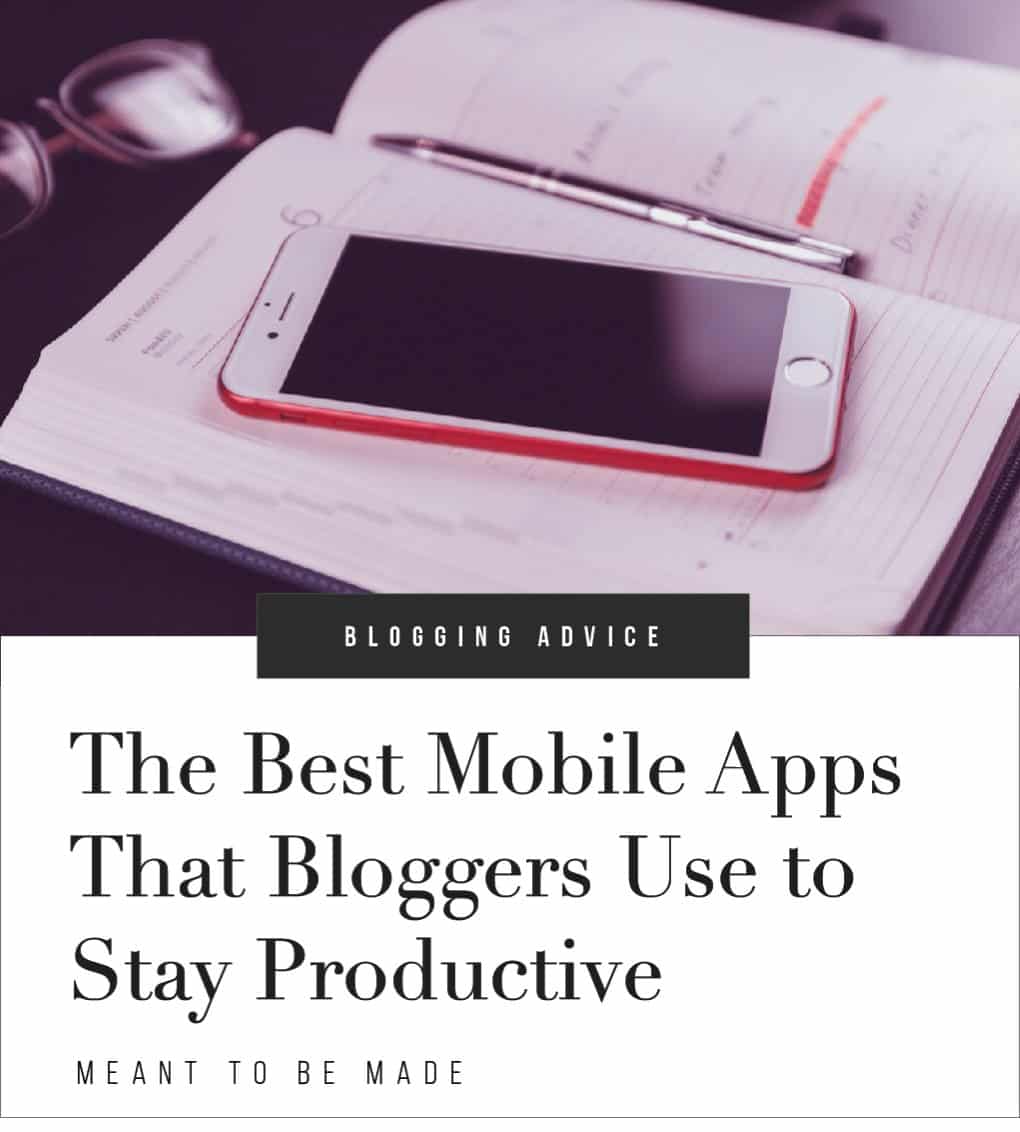 Great apps for writing and editing on the go!
A great thing about being a blogger is that you can work on the go from almost anywhere. You don't even need to lug around a laptop to do this. You can simply work on your blog from the phone in your pocket. There is an influx of high-quality apps that can be used to help you be more productive with your blog no matter where you are.
I'm going to give you a quick run-through of the apps I currently have on my phone, which I use for work and personal use. (I will update this as time goes).
The Basics
Email
Having your relevant email app is a given on your phone, whether for personal use or work. Having an email app allows you to keep in touch with friends, family, and clients, or readers.
Google Drive
I love having Google Drive on my phone. It allows me to see all of my work in one place and continuously syncs my work so I can view any changes or edits when I get home on my main computer.
Google Docs
I've always stuck by Google's browser extensions, so choosing Google Docs over other extensions such as Evernote is just the way I roll. I love the simplicity of Google Docs, and I love how it automatically saves to my Google Drive, allows me to work offline, and then syncs as soon as I get a connection again.
Download the G Suite here!
WordPress App
We use WordPress to host our blog but download the relevant app for your own blog.
Photo + Editing
Camera Connect
This app is for wirelessly connecting our camera to our phones. It's super handy to view and download the pictures from the camera and then edit them on the phone.
Adobe Photoshop Lightroom CC
I like Adobe Lightroom for the exposure slider, which (if I'm taking a photo using Lightroom on my phone) allows me to alter the exposure live and also for the many editing tools it offers. Lightroom (also available on desktop) has a huge amount of profiles, which can take your images to the next level.
Adobe Photoshop Express
This app allows me to make more advanced edits to any photos quickly and offers a variety of creative additions and enhancements.
Snapseed
Snapseed is another photo editing app that has a few great features that I love. The Selective tool is probably my favorite tool to use as it lets me choose certain points to brighten or darken without affecting the rest of the image. It also has a choice of styles, filter options, text and frame options, and also double exposure.
I tend to edit a photo in one of my apps then share it directly from the current app to another app to continue the editing process until I'm completely happy.
I will add that it's important to take a break from editing your photos because it is easy to over-edit and lose your eye.
Smart HDR
Ok, this has to be one of my absolute favorite apps for making basic phone camera images look amazing. This app has a huge selection of different HDR styles to suit different needs and can transform a photo. Believe me, we've had some shocking images come out great thanks to this app.
However, don't use this app for portraits as they don't turn out too well unless you are going for that kind of look on faces, it's better used for street photography and landscapes.
VSCO
If you're looking for an editing app that also doubles as a social photography feed, then this is a good option. VSCO allows you to follow photographers and influencers and also edit your photos with some nice, professional presets.
Chroma Lab
I love this app for one thing, in particular, it's Tri-colorize option. If you like to photograph night scenes with street lights or neon signs or anything like that, then tri-colorize is the way to go. You can pick up to three colors, match them to your image and use them to intensify and create an atmospheric image.
Hypocam
Now, if you're into black and white photography at a professional standard, then this is the app for you. Hypocam offers professional filters and textures to replicate different camera styles. For example, they offer an analog camera along with filters specific to your image styles such as shooting the ocean, architectural displays, and incredible movie-esque landscapes. I should add that you need good images to start with to get the most from this app.
Canva
This app is a serious go-to for the majority of bloggers out there as it gives you the ability to design great graphics without being a designer. You can create logos, flyers, posters, and, most importantly, great images for Pinterest.
Social
Pinterest / Facebook / Twitter / Instagram
If you are planning on promoting your blog on social media, then download the relevant apps. Along with the main app, some social media platforms also have an alternative app for managing your professional pages, which is handy for keeping your personal profile and business completely separate.
Bloglovin'
This app is essentially a Pinterest of blog posts. It has the same kind of feel as Pinterest, but rather than pinning/searching for images, you can post/view blog posts as soon as they are published. It's a great app for seeing all of your favorite bloggers in one place and a good source for inspiration.
StoryArt
This is a nice, stylish app aimed at creating beautiful images for your Instagram story. There are complete templates to edit and make your own, and this is a nice way to make your stories better than simply just adding.
UNFOLD
This is similar to StoryArt but is a little bit more complicated and requires you to start from scratch. I wouldn't let this put you off, though. UNFOLD has worked with some brilliant designers who have brought professional templates to the table.
Conclusion
So that's it for now. I hope these apps can be just as useful to you as they are to me for increasing blogging productivity and creating some brilliant images.
A lot of these apps are free, but some do require some in-app purchases to get the full presets/filters, etc. but use the free versions until you discover what apps work best for you and are worth purchasing.