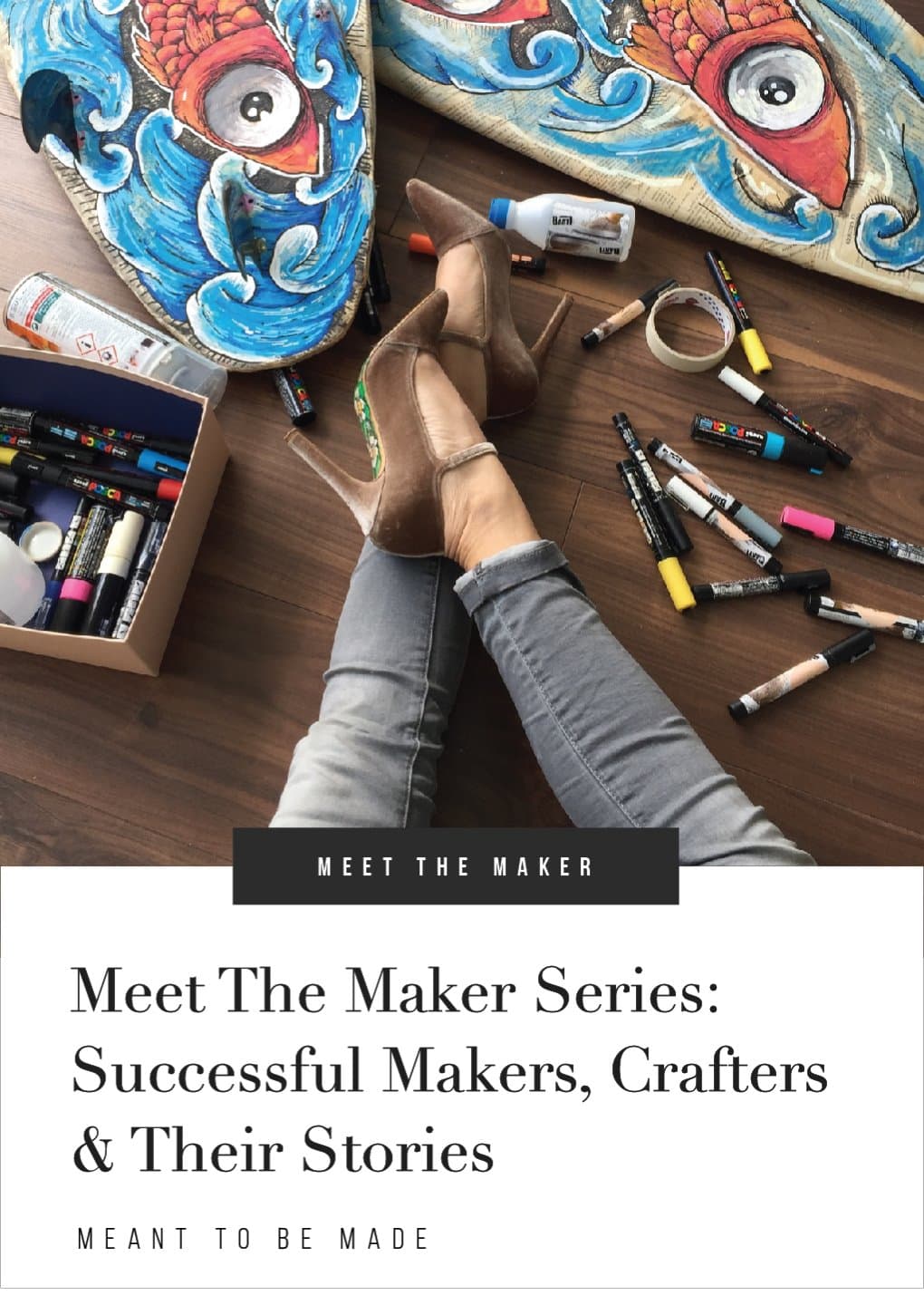 Meet the Maker is a new series from Meant to be Made where we showcase makers, crafters, and sellers like you.
Our brilliant group of featured makers shares their stories. From what made them start to make products and the products they make, to where they sell their products and their tips and advice for selling success, and more!
You can learn so much from our featured makers such as:
How they make their products
Where they sell their products
How they promote their products
Their high and low points
When they made the jump to selling full time
Tips & advice
and so much more.
It's a great way of introducing new products that you might never have come across and a great way to meet new and interesting people. Everybody has a story to tell and interesting things to talk about.
These makers want to hear from you – so look through our showcase of makers, read their stories, visit their stores, and even buy their products. Be inspired and learn what it takes to make amazing products and how to sell them.
Would you like to be a featured maker too?
If you're new to making or crafting products or about to start out in the world of making and selling, then we would like to feature you too.
To become one of our featured makers in our Meet the Maker series, you just need to have a store up and running with products and have some experience under your belt.
When you're ready to tell your story, simply get in touch via our email and let us know. If we're interested in what you've got to say, we'll offer you a feature.
Think of this as your first guest post appearance/feature. You'll learn a lot. You'll gain exposure. Even better, you'll gain traffic!
We want to hear from people like you, especially those who have taken our course and progressed to starting your own online store. We want to hear about the success you've had so far, where and how you sell your products, and what your goals are for the future.
How to apply
Get in touch: [email protected]
Subject: Meet the maker request
Please leave a link to your store, and give us a little background into what you are all about, what your store focuses on and why you got into making and selling in the first place. If you are a student of any of our courses then mention that in your email!
Please don't send us an essay, there will be plenty of time for you to tell your story, goals, dreams, and experiences when you are selected to be a featured maker!
We look forward to hearing from you!