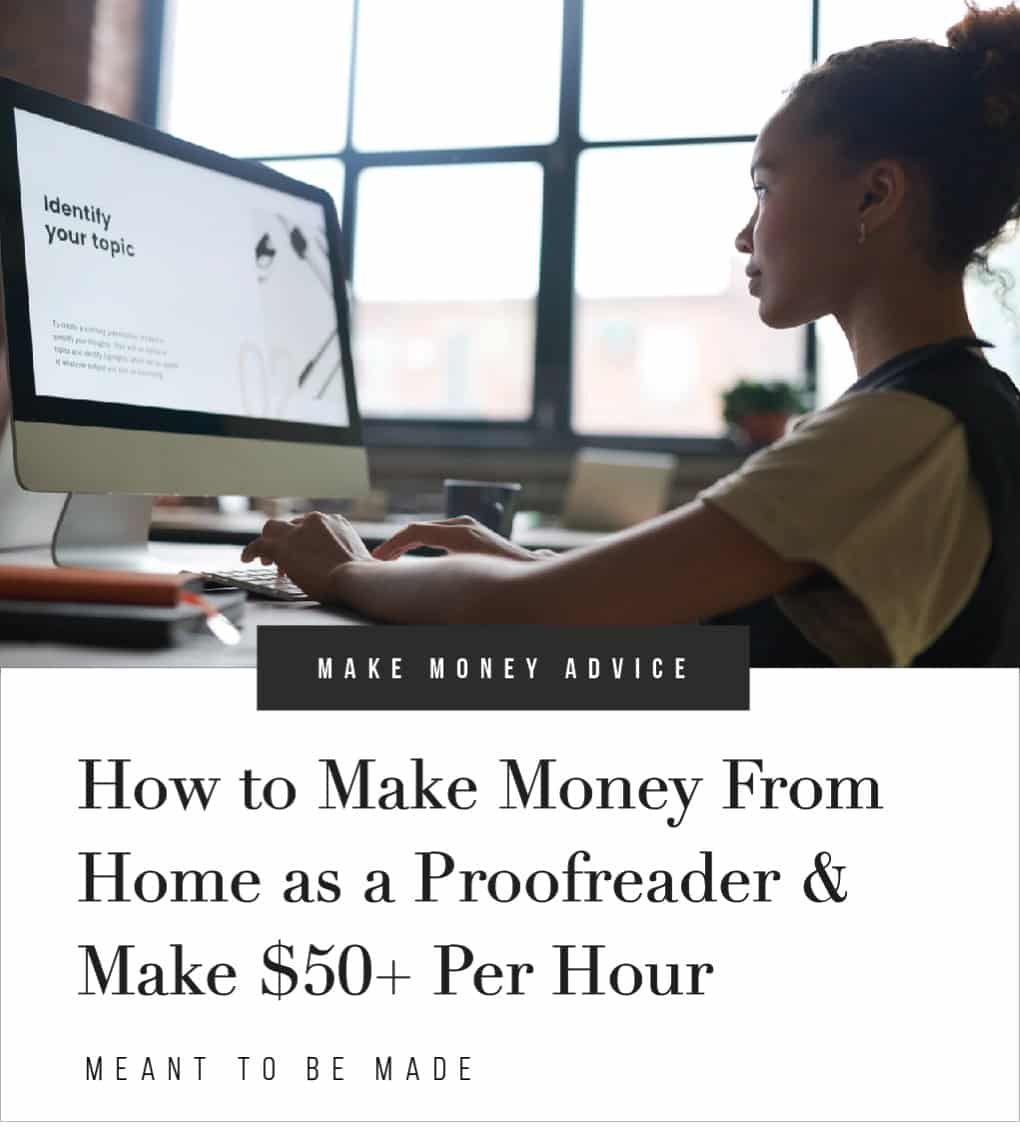 Learn how to proofread and make some serious money!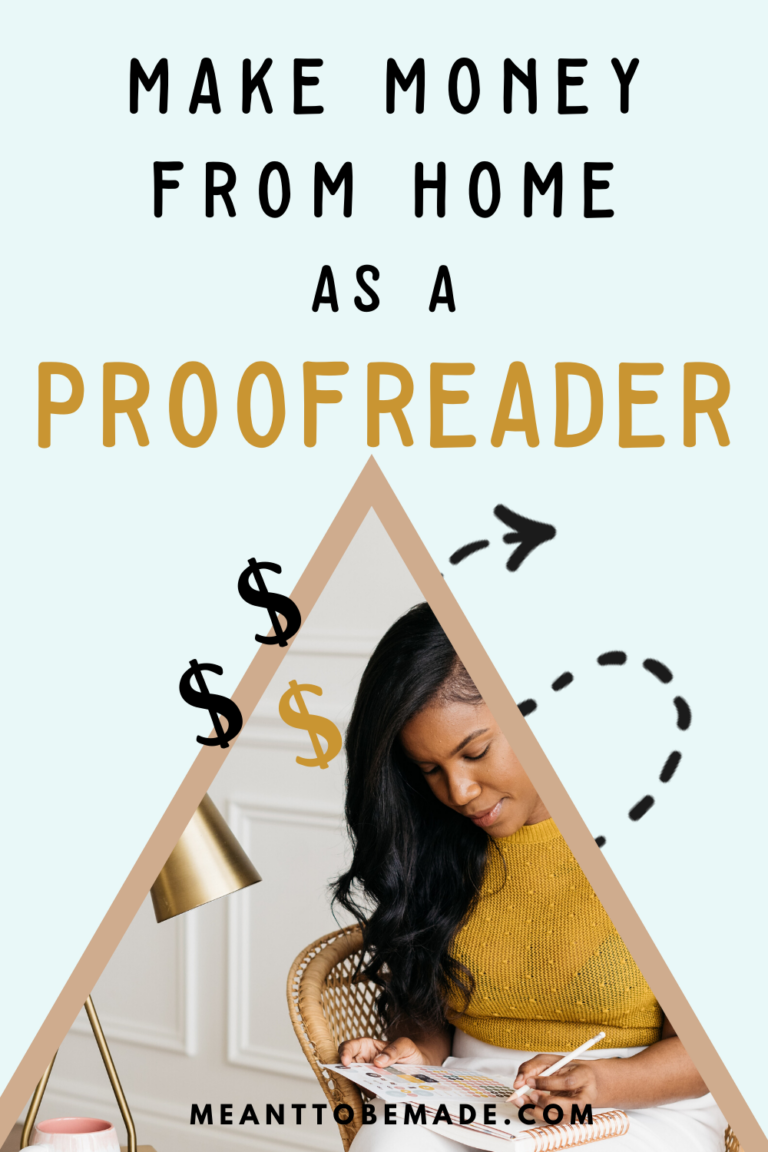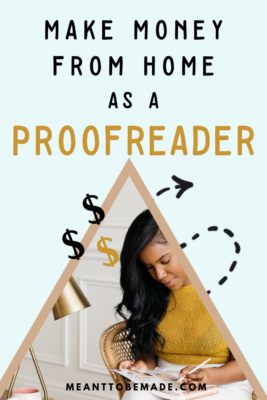 Do you have an excellent eye for detail? Can you spot a spelling or grammatical error from a mile away? Do you understand readability, consistency, and the mechanics of language? If so, have you considered being a proofreader and editor?
What does a proofreader do?
A proofreader is required to do a final read of different text styles and critique, correct and find any surface mistakes and errors there might be.
When offering your services as a proofreader, you can expect to:
Find spelling mistakes
Correct grammar and syntax
Repetition correction
Feedback on text structuring
Feedback on narrative mechanics
How much you can make
When selling your services on Fiverr, you can expect to earn between $5 – $230 per project, depending on the plans you offer and your status on Fiverr. Many of the highest earners are 'Pro Verified' by Fiverr.
If you sell on your Shopify site, you can charge whatever you feel your services are worth. The price will depend on what you provide, but remember to keep your costs competitive and fair.
Where to find business
With any 'side gig' selling on Fiverr is a great place to start because it is a platform built just for that – side gigs! But don't put your eggs in one basket. If you have your site or blog, then you should seriously consider selling your services there too.
Having a Shopify site can generate thousands of dollars worth of income just from selling a few of your products and services on it.
How soon you can make money
If you sell your services on Fiverr, you can expect to receive payment when the transaction has been completed, and the customer is happy with the outcome. Payments and transactions will differ on other platforms you decide to sell on, such as your website or store, because you will have different policies.
What tools you need
When it comes to proofreading and editing, there are some tools out there, but your customers have probably already used them. When customers are hiring a professional proofreader, they are doing it because they want something more than what these tools offer. People expect something that isn't based on artificial intelligence and is read and corrected by humans for humans.
Alternatively, there is a fantastic tool called Grammarly, which is great for editing. Chances are your customer may have used the free version and hasn't upgraded to premium, so if you are planning on offering proofreading and editing in the long run, then investing in a premium Grammarly account will drastically help you.
What experience you need
When you research your competitors, you will notice that the majority (of the prominent ones) are very experienced in proofreading and editing. Looking on Fiverr, these are some of the qualities and experience other proofreaders have:
A trained editor and public relations expert
20 years of experience as a professional editor
I have worked with award-winning self-published authors, USA Today bestsellers, Fortune 500 companies, and major international research institutions
A licensed copy editor and proofreader with almost 20 years of experience
I've been a published author for more than 25 years
Maybe you haven't completed a degree in editing, or perhaps you haven't been working as a professional editor for 25 years, it isn't essential.
As I said, these are the specs of the excellent proofreaders. BUT, these proofreaders may not get the most amount of customers. If you honestly think you are talented in this area, then give it a go and give it your all.
You've got to start somewhere.
Courses and books to help you
There are some courses out there that can help you learn to proofread from understanding the basics to learning master techniques:
Also, take a look at these books for some guidance:
How to promote your services
You can promote your services in different ways, such as:
Advertising on your social media
Promote via your website or blog
Use your email list to help
Paid promoting – targeted SEO, Google Ads, social media advertising and blog features
So how does selling gigs as a proofreader and editor sound?
Pretty scary, I presume if you're inexperienced with the whole idea of it, but still, everything new is unnerving. You've just got to go out there and grab it by the 'you know what.' Remember, look at the courses and books, do some research, and start with some basic projects.