Learn to make money from photographing everyday items!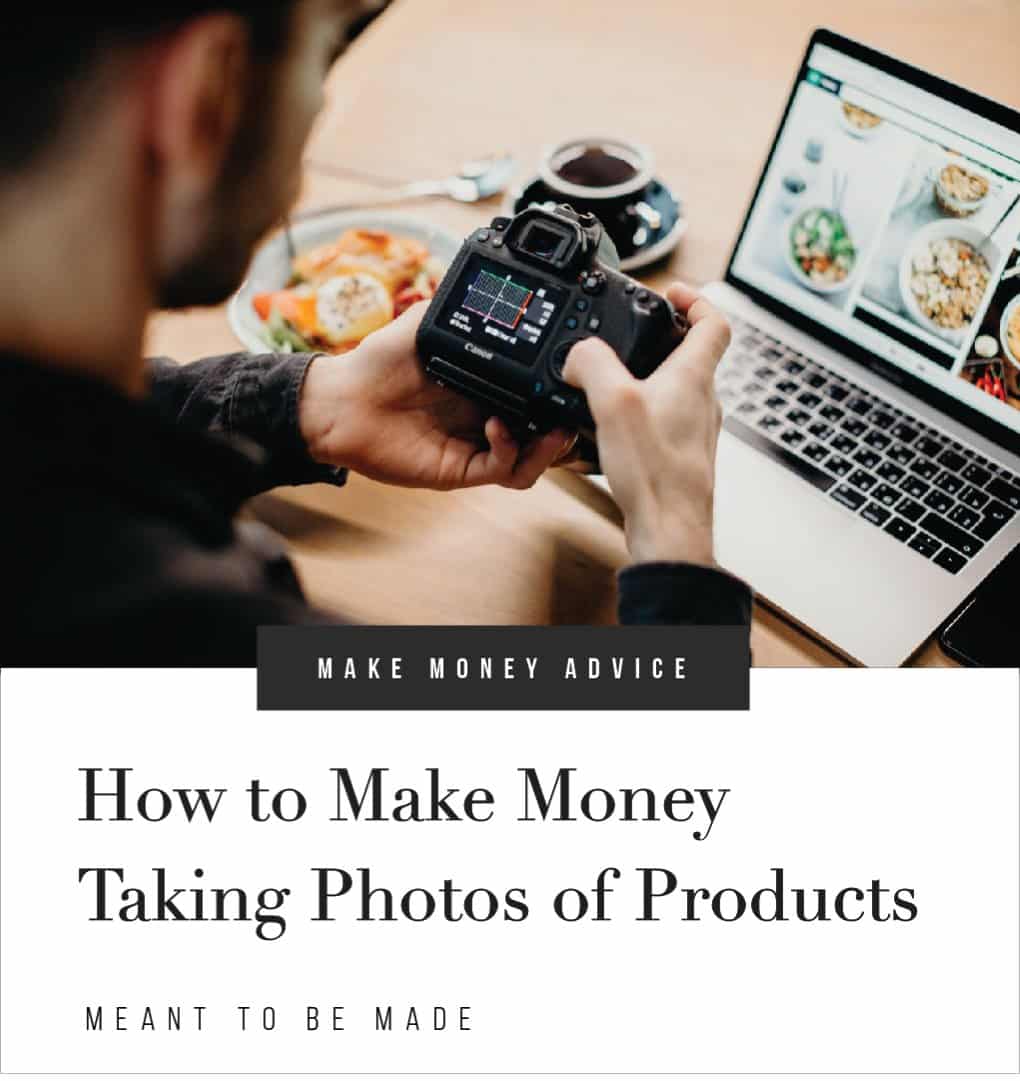 Product photography is an enjoyable and creative way of earning money. If you have a knack for taking high-quality photos, then this could be a great way to make money.
What does a product photographer do?
You will be expected to take high-quality photographs of the customer's product, meeting their needs and requirements. You need to remember that this is about them, not you, so make sure to understand the look and feel they are striving to achieve.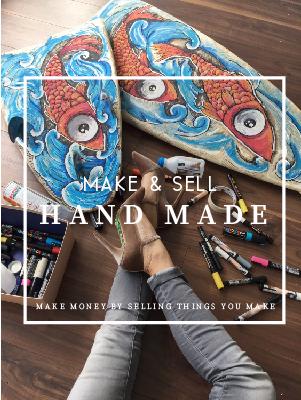 As a product photographer, you can be expected to:
Produce high-resolution white background photos
Unique lifestyle images (based on your location)
Retouching
Custom backgrounds
Background Removal
Shoot with Model/Live Subject
Infographics
Final revisions
How much you can make
You can earn between $5 and $3,500 (no kidding) when it comes to shooting product photography. However, the exceptionally high prices charged by photography studios may not generate as many sales (on Fiverr) as their competitors. The most common prices for the majority of sellers on Fiverr are between $30 – $100 for the basic plan. Remember you can offer up to three plans which will vary in prices and services.
Other than selling on Fiverr, you can create your own Shopify site, which is such a great way to earn money on your terms and with your policies.
Want to start your own Shopify site and make money? Check out our how-to guide!
Where to find business
You can offer your services on Fiverr, on your own Shopify site, your blog, or even websites that may offer flexible work as a product photographer. It all depends on whether you prefer to do work as a side gig or if you want to dedicate more time and effort into building a freelance photography business.
How soon you can make money
If you are a seller on Fiverr, you can make money fairly quickly. It's easy for people to find you as they are actively looking for affordable services, including product photography. When you complete the job, your money will be released.
What tools you need
If you want to be a good photographer, especially a product photographer, then there are a few tools that can help you get started.
Some of these tools will undoubtedly require a bit of an investment, but if you're serious about product photography, then these tools will be in your kit bag for the long run.
Canon EOS 6D Mark II – This camera is a little bit on the pricey side but it is reasonable compared to other professional cameras out there. This is the camera we use and it was actually the first camera we purchased when starting Meant to be Made. It was a pricey purchase and we couldn't really afford it at the time but it was a brilliant investment and a good decision and we still use it today. The Canon EOS 6D Mark II is a camera preferred by many professional photographers around the world. You can find it here, but this is for the body only which is what we purchased (and then purchased lenses, etc separately for our needs). Take a look around, you can also find bundles like this for more.
Canon EOS Rebel T7/ 800D – This camera is a high-end entry-level camera perfect for beginners. It is more affordable than the Canon EOD 6D Mark II and is a great camera with easy to navigate settings. Take a look at it here.
Canon EF 100mm f/2.8L IS USM Macro Lens – This lens is outstanding for all kinds of photography and definitely product photography. It's on the pricey side but it is an incredible lens for both photography and videography and is one for the long haul. You can purchase the lens here, but for the same price, you can purchase the lens kit which includes a lens cleaning kit, lens wrap, and a lens leash. The lens is compatible with both of the cameras mentioned above and can drastically increase the quality of your photos. You can take a look at it here.
AmazonBasics 60-Inch Lightweight Tripod – Not all camera equipment has to be expensive! This lightweight tripod from Amazon is really affordable and really light. The tripod is made of plastic and is a good product for the price. You can find it here.
K&F Concept Ultra Compact and Lightweight Aluminum Travel Tripod – This sturdy tripod is both light and easily portable. This tripod is compact enough to travel with but sturdy enough to hold your camera. If you are shooting products outdoors then the tripod will withstand light breezes. The tripod also comes with a removable monopod so you can get down low with your camera and it is very affordable. You can check it out here.
What experience you need
Most customers will expect you to be an experienced product photographer, but what exactly does experience mean?
Do you need to have a degree in photography? Do you need to have worked 20+ years as a product photographer?
No, you don't.
All you need is to have some practice with your camera! Learn how to work your camera, learn how to take effective shots, and how to edit them to a high standard. All of these things can be self-taught and perfected by practice.
Courses and books to help you
Photography is such a vast subject that there is a whole lot to cover. Even if you only want to know about product photography, you will still need to know about how to work your camera. You should also learn how to take white background shots and how to edit them in the appropriate software.
Luckily there are a ton of online courses and guides that can help you with this and some of them are seriously great:
How to promote your services
You can easily promote your services through various means such as
Your social media accounts
Paid social media ads
Through your website or blog
Via your email list
SEO targeted traffic
Google ads
Most importantly, generating organic traffic is by far the most cost-effective way of promoting, and we have a great guide to help you get the most out of this.
Our guide on SEO will seriously help you change the way you target your audience and increase your website visitors.
Why not try product photography today?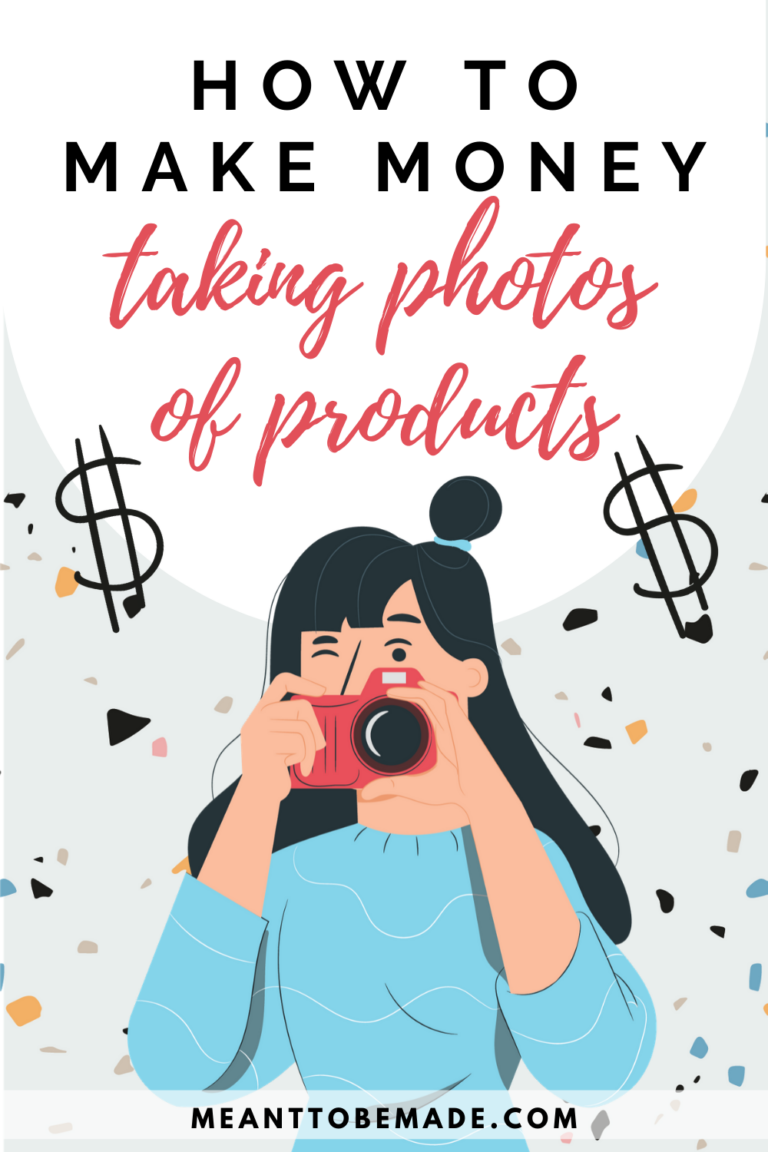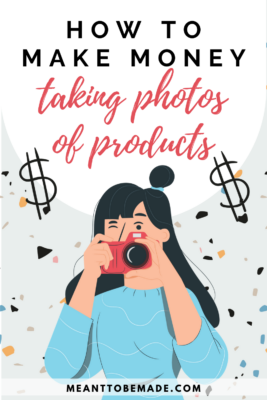 So how does earning money from product photography sound to you? It is such a fun, creative way to practice your skills, earn extra cash, and build a professional, varied, and innovative portfolio for future projects and business.
Remember, you can quickly get started by listing your services on Fiverr, but creating your own Shopify store will set you up for the long run!