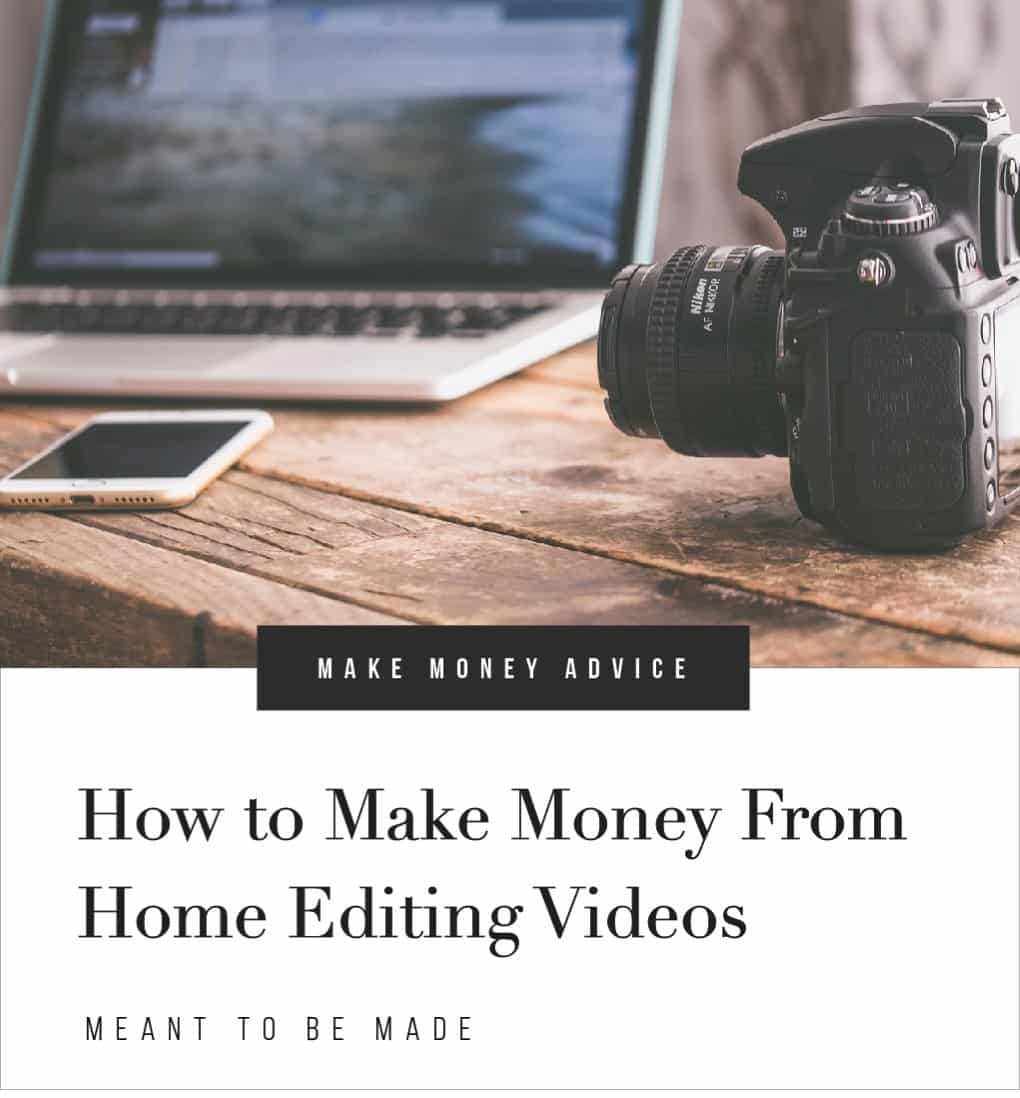 Make money editing videos from home!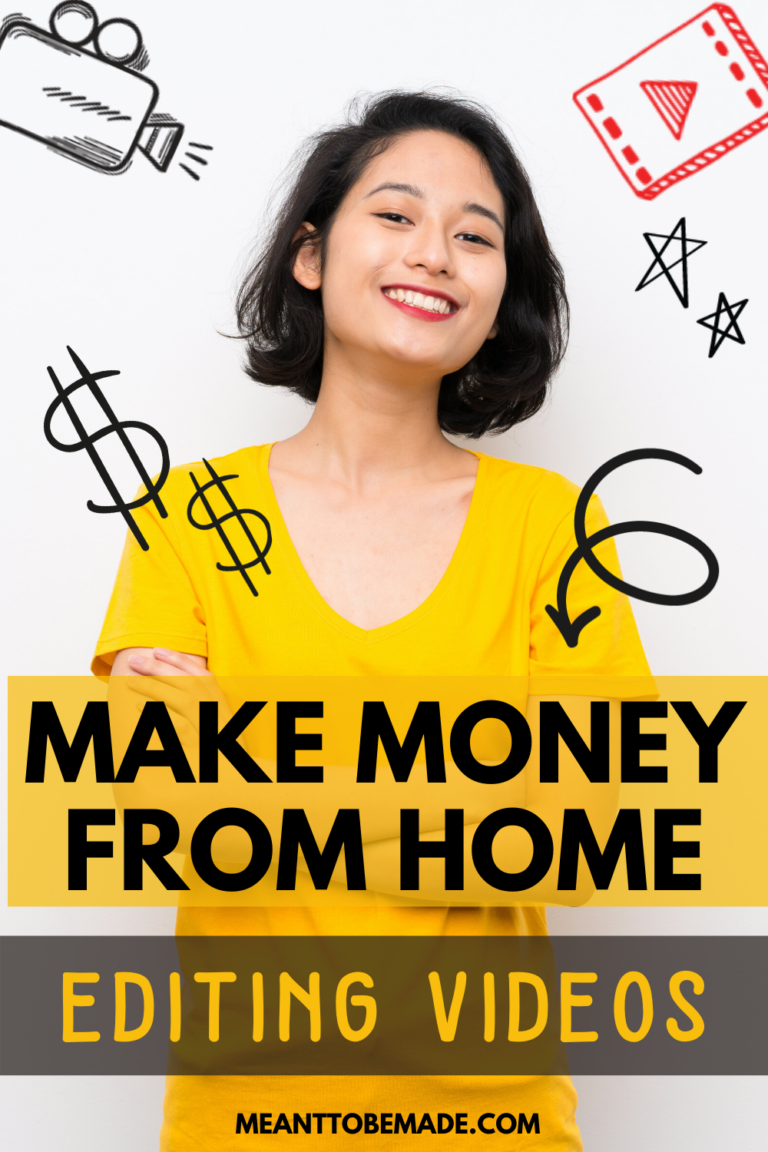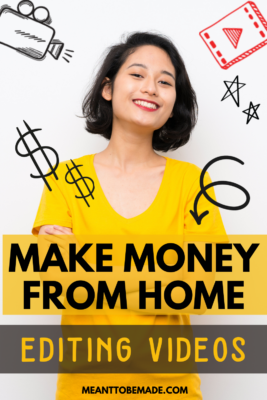 If you are trained or experienced with video editing, then you could earn a nice side income from this side hustle. Video editing requires you to use tools, software, and your creative abilities to take original footage and work it into something desirable and cutting edge.
Businesses are always looking for the next best thing, and video footage is still top of the list. Companies want compelling videos to attract customers, thorough and precise education videos for training purposes, or high impact trailers for websites and blogs.
What you do as a video editor
When it comes to video editing on Fiverr, you can offer it in different packages. Many people offer three packages – basic, standard, and premium, and these give the buyer various additions and extras. When offering video editing, you can expect to:
Set a max amount of footage you will work with
Set a max amount of run time you will provide
Color grading
Sound design and mixing
Motion graphics
Subtitles
Cutting and cropping
Lower thirds
Green screen editing
Free royalty music
Stabilization
Quality enhancement
You can also offer extras such as voiceover work.
How much you can make
Depending on your skills, you can earn quite a decent income per project. Fiverr sellers tend to charge between $20 – $130; however, if you are tagged as a 'Fiverr Pro' by Fiverr or as a 'Studio' then you can expect to earn more.
'Studio' is a badge given to you if you are a team working on a project rather than a solopreneur and tend to be professional businesses.
The 'Fiverr Pro' button is awarded to those that have been hand vetted by Fiverr to deliver a complete professional and outstanding quality service. Fiverr professionals can charge more because they are vetted, skilled, and fully trained and qualified as video editors, and you can look at charging between $150 to $300 per project.
Where to find business
Fiverr is a great place to find business as it is a platform solely for selling services, and it is enormous! There are plenty of opportunities for business on Fiverr, and the customers come to you rather than you having to seek them out.
Other than Fiverr, you can find customers through your Shopify site or social media. Just give them an example of what you can offer. A Shopify site with excellent video content, created and edited by you, makes people want to know how they can get it too. It is also so easy to optimize your site for selling your products and services on.
Check out Upwork for another idea on where to sell your services.
How soon you can make money
When selling on Fiverr, you can expect payment once the transaction has been completed, and the buyers are happy with the outcome of the project.
Upwork has a protection policy, meaning you are protected for both hourly rates and fixed-price contracts, and this is a protection guarantee for both sellers and buyers. Your money is released in different stages, depending on the contract you have taken with the buyer.
What tools you need
When getting involved in video editing, there are a ton of tools and software out there to aid you at whatever skill level you possess.
Let's have a look at some beginner tools first:
If you have been doing video editing for a while, then you probably have your preference when it comes to tools. However, you should take a look at this list of more advanced tools:
What experience you need
Ideally, you should have experience when it comes to video editing, from understanding the software to having the creative abilities and insight to structure a highly polished final product.
However, don't fret! You don't need to have a degree in video editing to get involved. You can always become a self-taught video editor, and many people are!
Courses and books to help you
There are lots of resources out there to aid you on your mission to become a video editor. Here we have a list of online courses aimed at teaching you how to use the software we have mentioned above.
Don't worry, no matter what tool you pick, there is help out there:
And if reading is your thing, the book 'Adobe Premiere Pro CC Classroom in a Book (2019 Release)' will give you the full low down on working Adobe Premiere Pro CC.
How to promote your services
If you are offering your services on Fiverr or Upwork, you will be easy enough to find because of how these platforms work. However, you are best figuring out how you can propel yourself to the first few pages! You can also promote your work on social media and link back to your Fiverr account for a better reach.
So are you a budding video editor?
Video editing is demanding but fun work, and it can pay off. If you give great service and an excellent finished product, you will more than likely have repeat customers. This will help your reputation and boost your income.