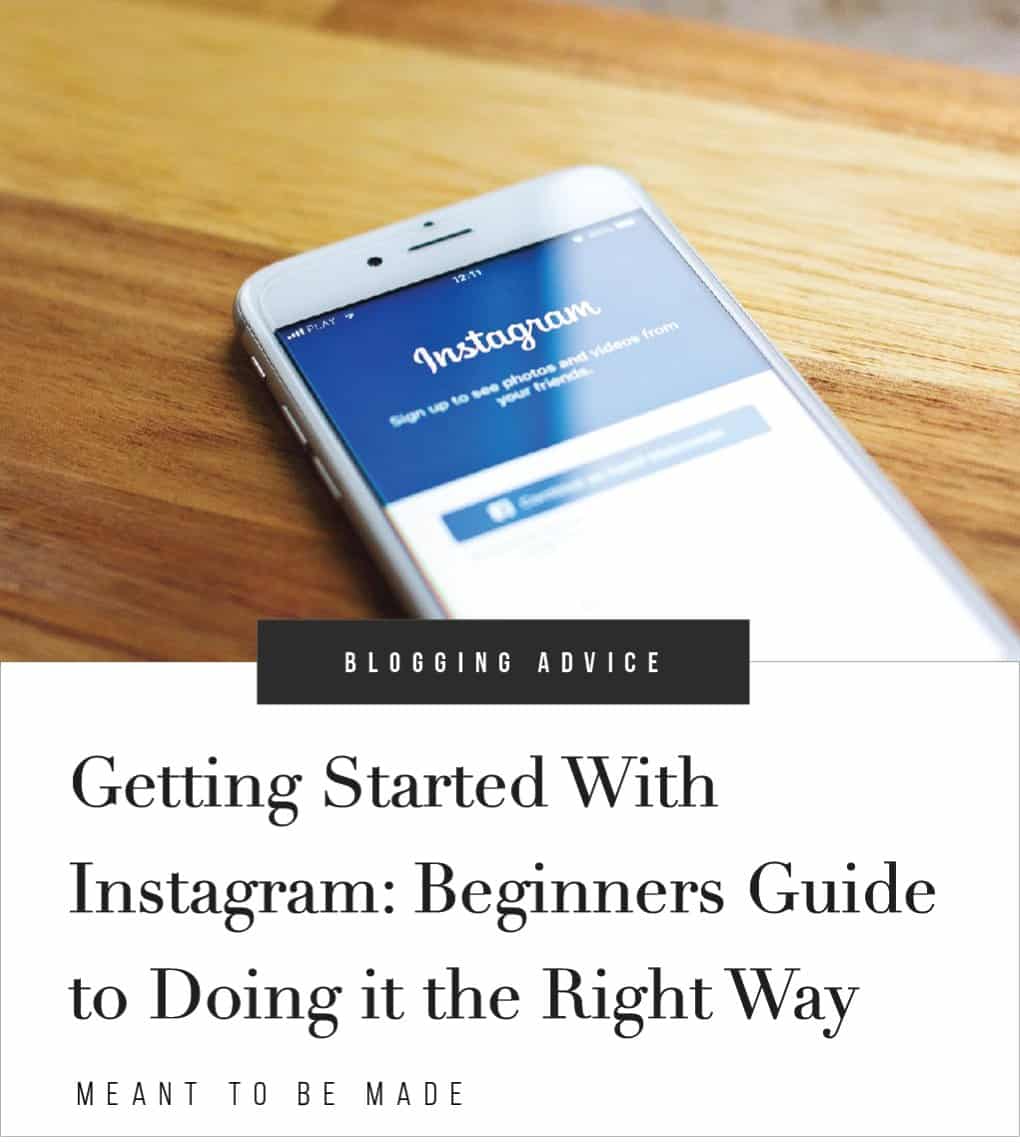 How to set up various Instagram accounts and optimize them for success
If you're not using Instagram to promote your business, then don't panic, it's not too late. Although Instagram has over 25 million business profiles worldwide, it isn't overpopulated. With the right tools, you can create an Instagram business profile that will cut through the noise and get you noticed.
Why should you use Instagram for business
There are many perks to why you should consider Instagram as part of your marketing strategy. Not only is Instagram very popular with over 1 billion users worldwide (meaning great reach guys), it also holds great numbers for businesses.
We've mentioned that Instagram holds over 25 million business accounts worldwide, with 2 million of them advertising, but look at how Instagrammers are responding.
200 million + Instagrammers visit a business profile daily with and at least ⅓ of business stories being the most viewed by Instagrammers. (Source: Instagram)
Aside from stats, let's look at the benefits for business.
Visual marketing
Visual content is influential when it comes to purchasing decisions. True, people like to read reviews and product descriptions, but they love to experience them visually.
Whether you use Instagram to create engaging video content, high impact imagery or stimulating campaigns, you are guaranteed to reach your audience because let's face it, Instagram is the place to be for attracting people visually.
Here is another thing to consider.
If you are a blogger looking to use social media to market, you are probably looking at the top four platforms for engagement – Facebook, Instagram, Pinterest, and Youtube.
Now, after Facebook, Instagram is the next most used platform in the world and has an intense visual focus on a professional level.
Our note:
I'd like to add my two cents here. I feel that with different platforms, you will expect different results, different types of traffic. From our personal experience with Instagram, you can expect the majority of your traffic to stay contained to Instagram. This means you will get an impressive number of followers and likes, but the traffic most likely won't reach your blog or website. To make money from Instagram, you are more than likely going to do this through partnerships and promoting sponsored content on Instagram.
Evergreen Content
You might be aware of how Instagram works in regards to opening your app, flicking through content, and then closing it. You might give most posts merely a second of your time, whereas you might linger on some for up to one minute. With that in mind, you might be wondering how Instagram will work for you if people don't have the time for you in and amongst everyone else.
Well, here's the deal. With ANY platform, there is competition. You need to stand out against your competitors, but you need to get noticed just once. With that one moment of being noticed, you might convert someone. They might like your post, they might flick through to your account, and they might follow you.
Instagram posts may disappear within a second on the feed, but they are forever on your account. If someone clicks through to your account, they will see all of your amazing content. If they like what they see, then they will follow you and probably like a lot more of your content.
Targeted audience
Because of the global popularity of Instagram, it is guaranteed that your audience is on there. It may be small to start with, but you shouldn't see that as a problem. It's best to start small and intimate, connecting with your followers so you can nurture a loyal and passionate following.
Personal vs. business account vs. creator account
Just because we are talking about Instagram for business, don't automatically assume that you need a business account. Sometimes keeping a personal account rather than converting is the better option. Let's take a look at the options:
Keeping your personal account for business
One of the main reasons people consider keeping their personal Instagram account to market their business is because of the personal aspect it offers.
Other reasons people consider using their personal account for business are as follows:
You plan to work in aspects of your personal life as part of your strategy
No time to juggle two Instagram accounts
It's important to keep your current followers as part of your business followers
You can connect your Instagram account to multiple Facebook accounts
Privacy option – You might wonder why a business would want to keep their account private, but this can force recommended users to follow you to interact with your content rather than view it and move on.
Something else you could do if you want to keep a personal account but have it separate from your current personal account is to create a new personal account from scratch under your business name.
This way, you will keep the perks of a personal account (minus your current followers), and if you want to switch to a professional account further down the line, then you can always do so.
The Creator account
A creator account is a great option for influencers and bloggers rather than those who have a more traditional business. If you've never heard of a creator account, then we don't blame you. It only just launched in 2019, thanks to the increase in influencers.
Aimed at influencers, artists, public figures, and content producers, an Instagram creator account offers a set of tools to help you manage your messages and understand your data growth.
So what other benefits does a creator account offer?
Know who follows or unfollows you daily
Demographic data (also available with a business account)
Creator Studio (a dashboard allowing you to see all of your data and insights in one place)
Upgraded messaging service (perfect for dodging those creepy messages)
Contact button (which can also be switched off on a creator account)
Something you might want to note is that a creator account doesn't work with third-party schedulers. It is also geared towards those with a larger following.
The Business account
So to create a business account, you have two options. You can convert your personal account to a business account, or you can create a business account from scratch to keep your personal account completely separate.
Let's take a look at the benefits of using a business account, so you can make an informed decision.
It's free
You can run ads and promote your posts
Access to important analytics and insights
You can add CTAs to your profile
Optional contact button
You can add links (including affiliate links) to your Instagram stories (available to accounts with over 10,000 + followers only)
If you think you will benefit from the business account perks, then go ahead and try a business account out. If it doesn't work for you, then you can easily switch to a personal account, meaning you can give a business account a trial run and check out the analytics during that time.
Now we've discussed the perks of each type of account. Let's move on to either create a new business account or convert your personal account.
Completely new to Instagram?
If you are completely new to Instagram and need to create an account, then we will show you how to do that here. To start, you will first need to download the Instagram app.
As Instagram doesn't have a desktop version that you can publish from, you will need to download the app to post content.
To download the app, simply go on to your mobile app store (Google Play for Android or App Store for iPhone), search 'Instagram', and download.
You can find the basics of setting up a new Instagram account here.
Converting a personal account to a professional account
Now let's look at how you convert a personal account to a professional account.
Our Note: You will need to have a Facebook business page set up before you can go ahead and complete a business account on Instagram. We guide you on how to do this in our post 'How to Set up a Facebook Page – The Ultimate Guide for Newbies'.
First, you will need to log in to your personal Instagram account and go onto your profile. Tap the three lines in the top right corner then go to settings. Next, click on 'switch to Professional account'. You will now be given two options – Creator account or Business account.
How to switch to a creator account
Let's look at switching to a creator account first, which you can do in three simple steps.
First, choose the 'Creator' option. Now, you will be required to choose a label that best describes you, for example, 'blogger', then click next.
Next, you will be prompted to link to a Facebook page if you have one, you can either do this now or skip this step for later.
After this, you will be required to edit some contact information and decide whether you want a contact button or not. Whatever you choose can be changed later.
You have now officially switched to a creator account in three super easy steps!
How to switch to a business account
Now, I'll show you how to switch to a business account in three easy steps.
Follow the steps above but choose the 'Business' option instead. You will be asked to find the category that best suits your business, so go ahead and search until you find the right one.
Your next step is to confirm any contact information, such as your business email address. The email address will be connected to the contact button on your page, so make sure it is correct and checked regularly. You will also be asked to put in a telephone number and address if you want to receive calls or have a physical business location, but if you don't, then you can skip this part.
Now you have to link your business account to your Facebook business page. Because Facebook owns Instagram, this is a necessity. If you don't have a Facebook business page, you can do a basic set up at this point through Instagram but will finish it off later on Facebook.
There you have it. You now have an official Instagram business account.
So what's next? Well, you've got some exciting new features to explore, so let's do that!
Explore the new features
Creator profile features
First, let's look at the features of a Creator profile. Go onto your profile, click the three lines in the top corner then scroll down to 'insights'. Insights will give you insights into three different sections – content, activity, and audience.
The content tab gives you an insight into how well your posts have been performing throughout the week.
The activity tab shows you how often your profile and posts have been discovered within the last week, along with any interactions on your profile.
The audience tab lets you say any growth of losses of followers within the weekly period along with audience demographics. You can also view which posts contributed to the growth or loss you experienced.
Along with these simple features available through the mobile app, you will also receive desktop access to the Creator Studio.
The Creator Studio is a desktop dashboard that gives you insight into Facebook and Instagram analytics, and you can switch between your two accounts to view data for each, but let's stick to Instagram for this article.
With the Creator Studio, you will be able to view all of the individual content types you have posted, such as photos, videos, carousels, Instagram Stories, and IGTV along with their individual details such as likes, comments, and publication dates.
The audience and activity tab you find on the mobile app can also be accessed here, but the dashboard offers you a little bit more insight than you get from the app.
Business account features
Now let's take a peek at the features for a Business account.
To start, go on to your business profile and click the bar chart icon, which will take you to your insights. From here, you will be able to see some basic overall insights into your account, such as:
Reach – The number of unique users that have seen any of your Instagram content
Impressions – The number of times your ad has appeared on a users screen
Followers – Loss of growth of followers over a weekly period plus when they are most active throughout the day
Profile Visits – How many times your profile has been viewed
Website Clicks – How many times the link in your profile bio has been clicked
You can also access individual post insights, which can be beneficial to see what posts are working better than others for engagement.
To view insights on a specific post, simply find the post and click 'insights' underneath the image. When it comes to viewing individual post insights, you can expect to see:
Comments – Shows the number of comments left on your post
Saves – This shows the number of users or accounts who have saved your post or bookmarked it
Likes – Shows the number of likes your post has
Actions – The actions people took when seeing your post – visited your profile, clicked on your website link, followed you.
Discovery – Shows where your post was seen. For example, was it seen from the user's home feed, from your profile, from the explore option, or from another way?
That concludes the insights for the Business account from overall insights to post insights.
Instagram stories insights
There are two ways to access your Instagram story insights. You can either view the insights for the currently active story or view the insights for previous stories.
First, I'll tell you how to access the insights for your current story.
Click on your current story then swipe up on your story.
You will then see a few icons appear underneath your story, such as an eye and a bar chart.
Click the eye icon to see which users have viewed your story
Click the bar chart to see your story insights
The steps are the same if you want to see highlight insights, except you would click on highlights rather than your story.
To view previous story insights, just follow these steps:
Go to your profile and click the three lines then go to 'Insights.'
Next, click on 'content' and go to 'stories.'
Click 'see all' to view insights of each individual story you have ever posted on your professional profile.
So you will have access to different insights for your stories, let's take a look at them.
Impressions – This shows you how many views your story has received
Reach – This shows the number of accounts that saw your story
Taps forward – This shows you how many times someone has tapped to skip to the next part of your story (this could indicate that the user has found some parts of your story boring)
Taps back – This shows you how many times someone has tapped to skip back to the previous part of your story (this can indicate that the user has found something interesting when viewing your story)
Replies – This will show you the number of times someone has sent you a message through your story
Swipe aways – This will show you how often someone swipes off your story to view the next account's story (this can indicate that a user isn't interested in what you are showing in your story)
Exits – This lets you know how many times someone has left your story to return to their home feed
Next Story – This will show you the number of times someone taps to view the next account's story
Now you've had a look at the story insights, let's move forward and look at how to set up the different aspects of Instagram.
Customize your Instagram profile
Rather than just telling you how to customize your Instagram profile, we're going to advise you on how to create a profile optimized for results.
Choose the right profile image
When it comes to choosing the right profile image for your professional account, you need to decide what the user will resonate with more – you or your brand? If you are an influencer, then your audience recognizes you, but if you are a well-established blogger or company, they may recognize your brand more.
The decision of what kind of image to use also depends on how much of your personal life you incorporate into your business.
So let's say you are going for a more personal image rather than a logo. What should your image show? What does it need to say? Your image needs to capture what you're all about, for example, let's say you're a travel blogger, what should your image show?
It should show a positive image of you, smiling, having fun, and experiencing somewhere in the world. Does your blog focus heavily on city travel or far away tropical island?
This should be the background of your photo. Do you have a tasteful photo of you laughing on the grass in front of the Eiffel Tower, or do you have a photo of you leaning over a yacht in the middle of a pristine tropical ocean?
Whatever image you decide to use, you need to make sure it's clear, bright, and of a high enough quality that it is perfect to see at a small size. I'd personally suggest staying away from typical selfies and use classy, professional photos of yourself (but don't be too staged that you come across as 'fake', you need people to relate).
Choose a memorable username
Chances are if you have created a fresh Instagram account with your business or brand in mind, then you have already chosen your Instagram username (which is also your Instagram handle) that reflects this. If you are converting from a personal account to a professional account, you will still have your personal username, and so should change this accordingly.
Ideally, you will want your username to be your business name, but unfortunately, you can't always do this as your ideal username might be taken. In this case, you will need to find something close and relatable, or you could simply ask the owner of the username to give it up (which they might do if they aren't very active).
If you choose to change your username, you will also have to change any links you have previously used in the past to link to your original username, as these will now be broken links.
Choose a meaningful Instagram name
Your Instagram name is the name you will display on your profile. You get 30 characters for this, so it's best to work in relevant keywords here to help your name in the Instagram search menu. Your Instagram name can be changed without affecting other things unlike your username, but we don't recommend you change it too often, maybe just tweak it to optimize it.
Write an impressive profile bio
It's important here to use the limited character you are given. You have 150 characters to fill your bio, so your best bet is to make sure you tell people why they should be following you. You don't have to be overly serious here, be relatable, be fun, and get people excited to learn more.
Make a trackable worthwhile bio link
Instagram gives you one link and one link only, which can be placed in your bio. This link should ideally link to your blog or website or something, in particular, that you want to draw traffic to at that moment. One thing to remember here is to make sure your link is 'trackable' so you can see that the traffic has come from Instagram.
Instagram traffic doesn't show in your Google Analytics as 'Instagram', but rather it tends to get lost and shows as 'direct'.
So how do you make a trackable link for Instagram?
The idea behind making a trackable Instagram link is to be able to see in your Google Analytics what traffic is coming from Instagram. This is really easy, and we will guide you through this step by step.
To start, you will need to create a link using Google Campaign URL Builder.

The next step is where you have to fill in a few details, so when you see the traffic in analytics, you can understand where it has come from:

Website URL – simply add the URL to your website, blog or whatever else you want to link to
Campaign –
Source – add 'Instagram' here.
Medium – add 'profile' here
Name – add 'Instagram' here
In the box underneath, you will see a generated campaign URL.
How to prettify your Instagram link
So you have now created your trackable link, but let's be honest, it's pretty long, and it's pretty ugly. No one wants that on their Instagram.
The next step is to take your new link and shorten it. There are a few options out there for you to choose from.
bitly
With bitly, you can shorten your link for free. When you appear on the homepage, you will be able to see the option to shorten your link straight away. Go ahead and paste your link in here and click 'shorten'. You will notice that your link has been shortened, but it isn't a custom or branded link and will look something like this – https://bit.ly/2moNT50
If you want to create a custom link using bitly, you will have to create an upgraded account at the cost of $29 p/m (charged annually at $348). You probably had the same reaction as me when you read that and exclaimed "f- that!". But some people like bitly, because they know it and it does offer more perks with a Pro account, the choice is yours.
TinyURL
As someone trying to just create a kickass Instagram without any major costs to simply create a simple URL, we recommend TinyURL. It might not look pretty when you land on the homepage, but it does the job, and it does it for free.
This is how our TinyURL link looks – https://tinyurl.com/Meanttobemade
Sure, it might be longer than the bitly one, but for us, it is only longer because we have chosen a long custom name, and it isn't made up of seven random short numbers and letters. Besides, when you start making a bit more money, you can always choose to upgrade.
Depending on what shortener you use, the shortened link will be the one you add to your Instagram.
Using filters and other apps and software
Here's one from us to you. Before we show you how to upload your images to Instagram, let us run you through some of the best filters, apps, and software to make your images truly Insta worthy.
Lightroom / Lightroom app
This professional software created by Adobe, works on desktop and as an app. This app is used specifically by photographers and editors as it gives you complete control over your photo. So if you want your Instagram photos to stand out from the crowd, then we recommend you try it out.
You can try Lightroom for desktop with a free 30-day trial, or you can get the free version of the app with the option to upgrade. We offer a great selection of Lightroom presets for every niche and subject to really boost your photos and give them a superior quality.
Lightroom is the creme de la creme of photo editing, and if you want to put some quality time into creating mind-blowing images, then seriously invest in Lightroom.
Oh, and guess what? Our presets can be imported into the free version of Lightroom, so no need to pay a premium to make pro edits.
Snapseed
Snapseed is an app that has been known to offer a great selection of tools at your fingertips. Available on iPhone and Android, Snapseed is a free app that offers tons of edits which surpass those available on Instagram.
Snapseed tools will be where you do the majority of the editing with tools such as:
the brush (for dodge and burn, exposure, temperature, saturation)
portrait (for editing certain parts of the face with either a specific area or a combi)
lens blur
curves (to get real control over your brightness and contrast).
Smart HDR
I stumbled across Smart HDR when we were living in Copenhagen for a couple of months, and it honestly blew me away. It's brilliant for outdoor images such as architecture, landscapes and street photography, and it easily turns a good photo into a great photo. Smart HDR offers a ton of different filters aimed for different styles of photos, including portraits, but I find these filters work better away from photos of people.
VSCO
This is a really nice photo editing app that offers tons of nice filters compared to what you will find on Instagram. VSCO is free but offers a premium version at $19.99 per year, which gives you access to tons more presets, tools, and the VSCO community. VSCO is really handy for quick, professional edits on the go.
PRO EDITING TIP:
What's better than a great photo editing app? Using a combination of apps to get an even better result. One thing we like to do is use our apps in these steps (depending on the image):
Start with importing your photo into Snapseed and use the tools to make the basic edits you require. We might use the selective tools to lighten up the darker areas, the brush tool to highlight certain specific areas, and tonal contrast to edit the tones. From there, we will directly share it with VSCO.


In VSCO, we will spend a bit of time looking through any filters that might look great on that particular photo and saving them to our favorites. Once we have narrowed them down, we will make a final decision on what works best.


Depending on the image and feel we have for it, we might put a copy of it into Smart HDR and play with the filters in here to see if they improve the image or not. If not, then we won't bother with it and simply upload the saved VSCO version.
Depending on what we are working on, we will spend time at our computers putting effort into editing our photos in Lightroom. When we work in Lightroom, we bypass the mobile apps because we can do everything we need here.
Instagram aesthetics
You might not have given any thought to the aesthetics of your Instagram account, but having a cohesive Instagram can really make a difference to how your audience engages with your profile. We're going to talk about the aesthetics here because we want you to get it right from the start before you start uploading your first images.
What's your vibe?
To understand the look of your images, you need to understand the vibe you want to give to people based on your brand. Are you minimalistic? Super girly? Fun? If you know the vibe of your brand, it will make it easier to not only take and style your photos but to edit them too.
Color Palette + Layout
The next thing you need to consider is your color family. If you stick to a set color palette that matches your brand, you are not only making the brand connection, but you are also influencing people's first impressions. Make sure you incorporate at least one of the colors from your palette into every image you post.
You can use a tool like Planoly to help you layout your Instagram grid.
Planoly can be used on the desktop or on the app for designing layouts and scheduling Instagram posts, but you can only manually post to Instagram from the app.
The greatest thing about Planoly, in this case, is that you can design your draft grid and see at a glance whether the style is working for you or if you want to swap things around. You can also use Planoly to see the best times to schedule your Instagram and to set a schedule.
Upload your first images and fill your gallery
To upload an image to Instagram, you have to do this from the mobile app. You can either share it directly from whatever editing app you've used (share > Instagram feed), from whatever scheduling app you're using, or you can go onto your Instagram and upload it from there.
Instagram image sizing
You might have always been aware of Instagram using only a square format for their images, but this isn't the case anymore. You can post square, landscape, and portrait images on to Instagram, but it seems that portrait images have the best impact on the home feed.
Try sticking with 1080 pixels wide x 1350 pixels tall and keep your images at the highest resolution possible.
Writing captions and using hashtags
Writing your captions and including hashtags isn't as simple as 1, 2, 3. Well, on the surface, it is, but this part gives you a real chance at optimizing your Instagram searchability.
You can add up to 30 hashtags in your captions on posts or up to 10 hashtags on your stories, so it's important to make the best use of these as possible. Let us share some secrets with you to get you started.
Hashtag insights
When you create a professional profile with Instagram, you get access to hashtag insights, which will let you know how well your hashtags are performing for your post engagement and impressions. It's a good idea to keep an eye on these regularly so you can see which hashtags are working best for your strategy. You can also use a tool like Later, which lets you organize and analyze your hashtags.
Instagram also lets you follow hashtags, which allows you to keep an eye on any hashtags that are of relevance to your interests or topics.
This is great for businesses and brands in particular because if you create a branded hashtag unique to you, Instagrammers can follow this and potentially see your content twice. It's also a good idea to incorporate niche but relevant hashtags into your posts to boost your chances of being seen twice in the feeds of a dedicated audience.
You can also add a clickable hashtag to your bio. Just make sure you add # before any word, and it will create a clickable link to the relevant hashtag. This means you can also place your branded hashtag here.
You're probably wondering where to find the right hashtags for your strategy.
One of the easiest places to start is by simply looking on Instagram. What hashtags are those in your niche using? Your competitors, your audience? You might be surprised at how many truly niche and unique hashtags you find that can really benefit you.
Start following others and socializing
When it comes to your business or brand, it's important to be selective with who you follow as they are also representative of your brand in a way, they are who you are 'associated' with.
Your target audience
First, you should start by finding your target audience. Depending on your business, you are going to want to follow people you can convert into subscribers and customers strategically. For example, if you own a formal dress business, you're going to want to target recently engaged couples or people looking for a formal dress, but how do you know? Well, you can start by looking into the hashtags associated with your business or audience and discover people this way.
Instagram profiles
You should also look into Instagram profiles, which are used to collate relevant inspiration to your business. For example, there might be a really popular Instagram profile which simply regrams images of formal dresses for weddings, proms, balls, etc. You can follow this, and they, in turn, might give you some recognition. This profile already has the audience you are looking for.
Relevant people
Next, you should take a look at relevant people in your niche, such as influencers. When we talk about influencers here, we don't just mean those insta celebs, but rather we mean other well-established business owners or bloggers too.
It's important to connect with these people as you can build rewarding relationships with them and build a network. You can also partner with these people on different projects.
The chances are that you might actually meet some of these people in real life when you attend certain events based on your industry, so getting to know them on social media beforehand can be an ice breaker.
Invite people and contacts to follow you
We've mentioned who you want to follow, but what about the users you want to follow you? Apart from those on Instagram who follow you because they are genuinely interested, how else can you encourage people to follow you?
One of the simplest ways to specifically request followers is by connecting to your contacts.
Other ways to gain more followers can be through getting involved in big trending conversations, using your branded hashtag offline, and dishing out your Instagram handle.
Engage with your followers
It's always a good idea to engage with your followers and others who are active on your posts. If someone comments or asks a question, you should reply and encourage interaction and authentic relationship building. You should also consider asking engaging questions – why not ask a question at the end of your caption?
The more Instagram sees it's users interacting with your posts, the quicker it will place you at the top of their feed.
If you have certain Instagram users who don't currently follow you, but you think they could be ideal followers, then you should make an effort to speak with them. The more you interact with them and keep them engaged, the better the chances are of them following your account.
Understand the Instagram algorithm (2019)
Now we are at the really juicy stuff – the Instagram algorithm! Knowing how to work the algorithm should really help you on your way to boosting your Instagram engagement.
Hootsuite has a really in-depth post on the latest Instagram algorithm with great stats and facts to back it up, so we suggest you take a read of it. The article covers how the algorithm works, Instagram algorithm myths, and tips to make it work in your favor.
Integrate your Instagram feed on your website
We've discussed everything Instagram here, but there's something else we think you might be interested to know, and that's how to feature your Instagram feed on your WordPress website.
There are a few different plugins and widgets out there that will easily allow you to show your Instagram on your website, so let's take a quick look at some.
Feed Them Social
Feed Them Social is a free WordPress plugin (with the option to upgrade), which actually covers more than just Instagram. With this plugin, you can integrate your social media feed on any part of your website, along with customizing how it is showcased, although this is limited. You can check out the Instagram demo here.
InstaShow
InstaShow is one of the top premium Instagram WordPress plugins available and offers a whole ton of features. You have an incredible range of options when it comes to customizing your feed along with unlimited sources to showcase your feed from hashtags to locations.
Smash Balloon Social Photo Feed
With over 900,000+ downloads and an overall 5-star rating, Smash Balloon offers an incredibly clean, functional, and responsive plugin perfect for sharing your social media feeds to your website. This plugin has a limited free option or a premium option, but both versions have brilliant features that will make your Instagram work wonderfully with your website.
Alternatively, you can source plugins directly from your WordPress dashboard.
First, log in to your dashboard through the admin area then go down the side menu until you find 'Plugins'.
Next, go to 'plugins > add new' then use the search bar to look for 'Instagram feeds'.
You will now be faced with pages of relevant plugins for you to sift through. You can filter these by popular, recommended, and featured and can see at a glance how many active downloads each plugin has received along with an overall star rating.
After you find the right plugin follow the installation instructions.
Conclusion
Remember, before you do anything, make sure you choose the right professional account for your brand and your needs, but if you change your mind, there is always the option to revert your account.
If you follow our steps, you will create a professional, strategic Instagram profile that will boost engagement, web traffic, and be structured to a professional standard.
We hope you've enjoyed working on your Instagram with us, and if you want to save this post for later, just add your email below, and we will send it to you!