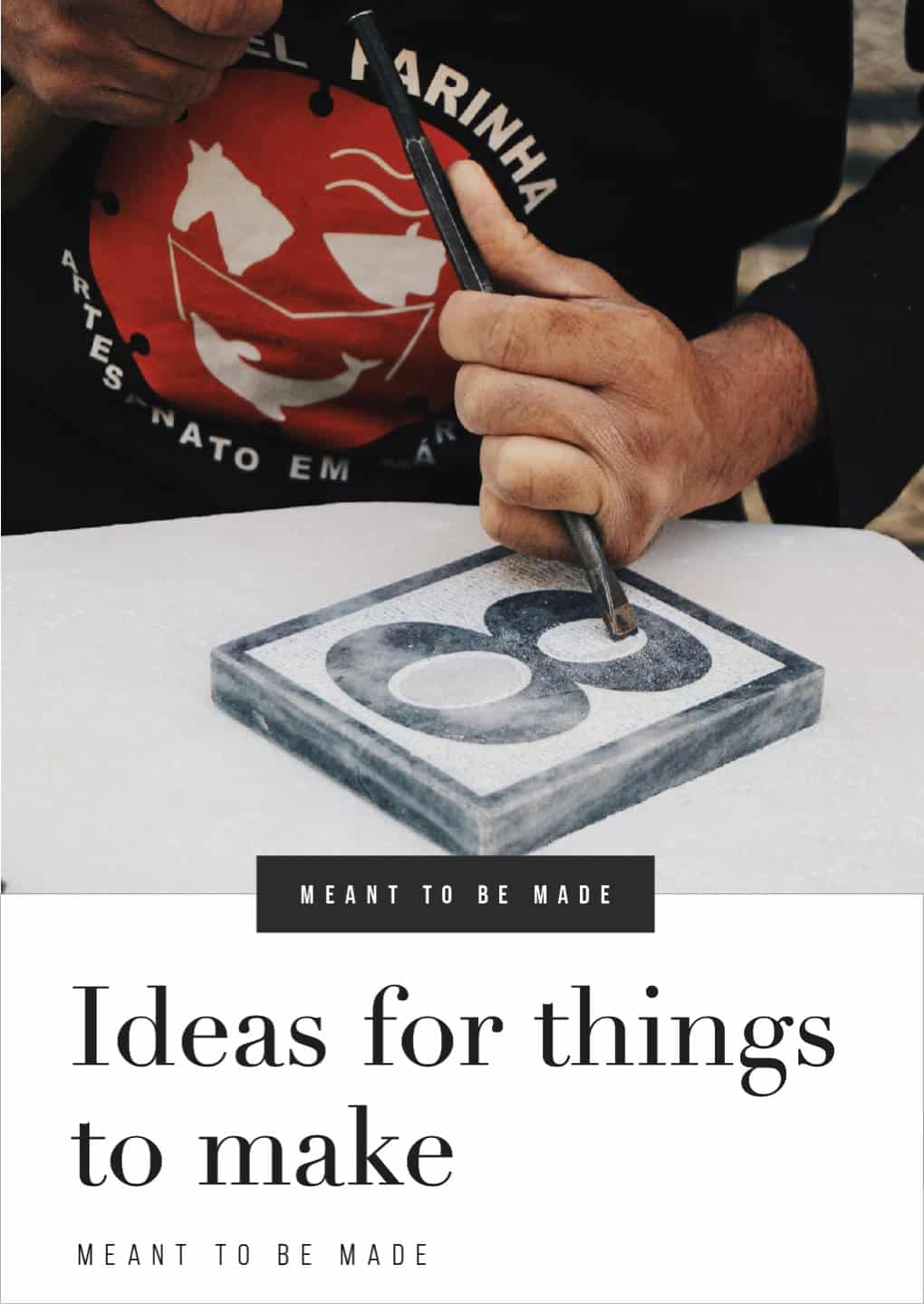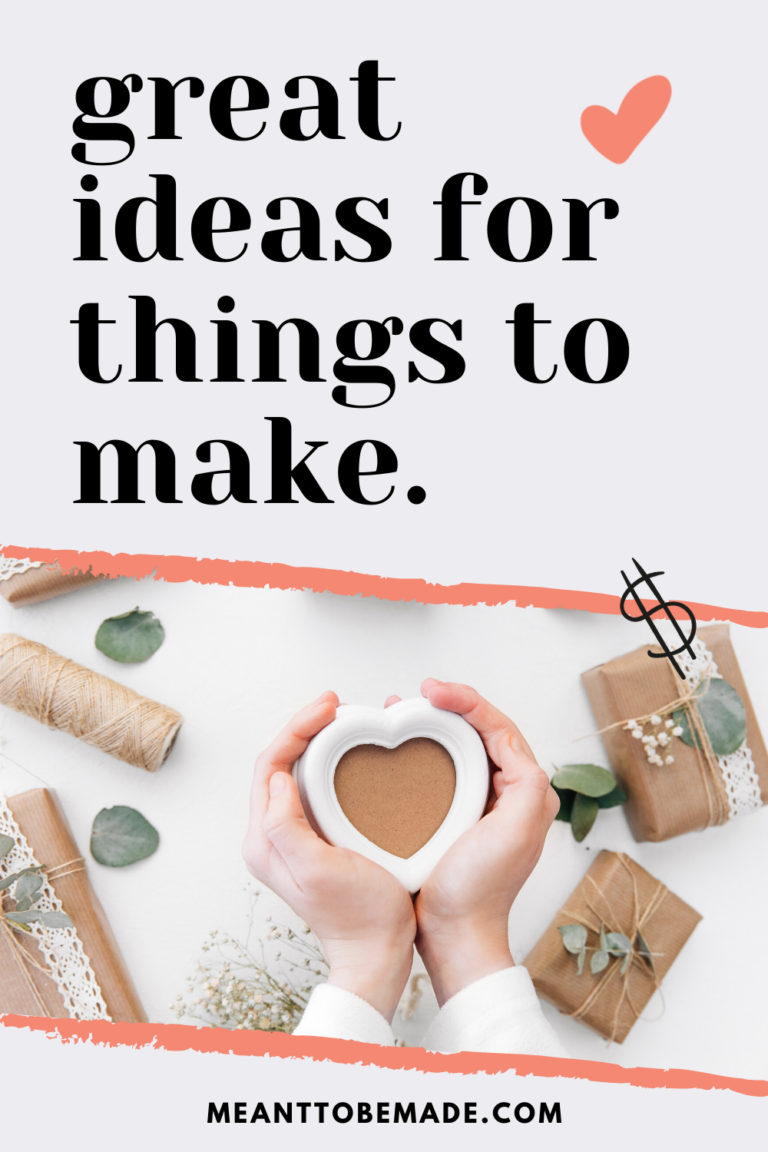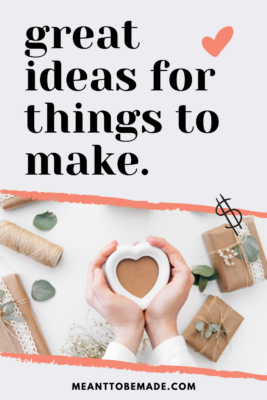 Have you ever scrolled through Pinterest, pinning things that you want to try and will 'come back to later'? That's a stupid question, of course you have!
This post is dedicated to the best Pinterest finds, aimed at people who are ready to try new things. In this post, you will find a collection of great ideas, ready to be repurposed and made by you! You could even turn these great ideas into your own side hustle!
Here at Meant to be Made we want to encourage creativity and help you turn a simple idea into something much more.
Digital Products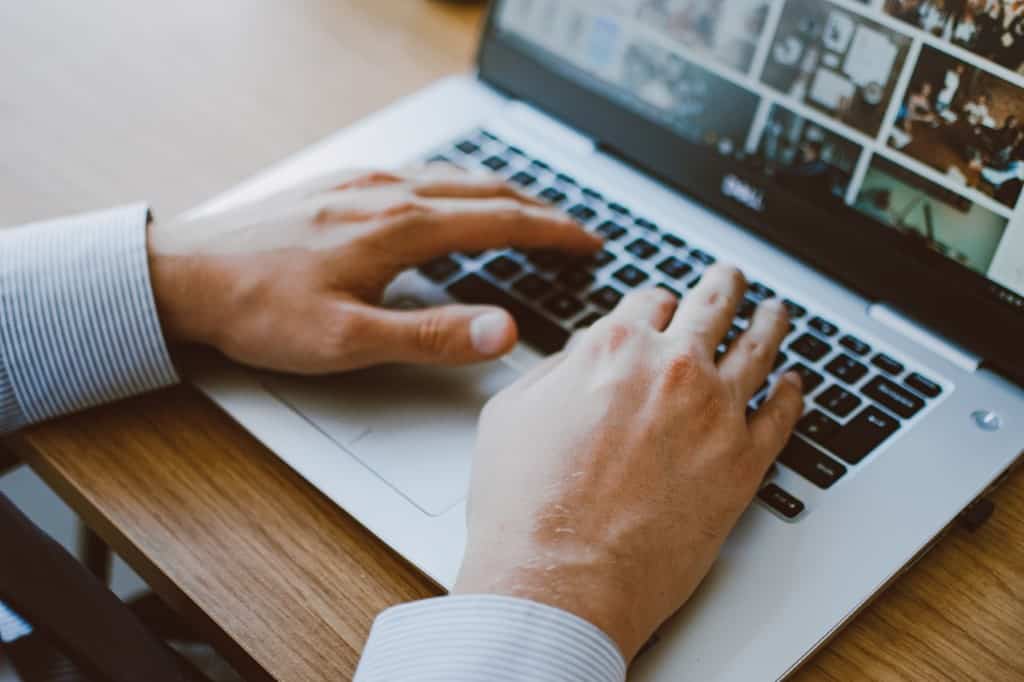 Selling digital products is a great way of earning extra money without all (if any) of the additional costs that come with a physical product. Also, customers love to buy digital products because it is an instant product.
Ebooks
Ebooks are relatively easy to make and can be a nice little earner. You can write anything in an ebook. It can be educational, fictional, fantasy, you name it. The best selling Ebooks tend to be fictional, which us understandable as the market is so huge. This is great for those of you who like to indulge in creative writing. You can learn how to create, publish and monetize your ebook (and other formats) by following this guide by Scott Welle.
Courses
Courses are a great idea for those of you who have any knowledge and skills you want to pass on. You can sell your courses on places like Skillshare, Udemy and Fiverr. You can also sell your courses on your own site. If you don't want to sell your courses then you can give them away for free as a download or give free access to them on your site.
Stock images
Why not try taking top-class photos? You don't need a professional camera for this, any good smartphone will take great photos. Taking creative photos is a really fun new skill to learn, and even better, you can make money from this. I'm not talking about aiming to be a professional photographer but you could definitely sell your photos online. If you want to learn more about taking and selling your photos online then check out this article.
Wall art printables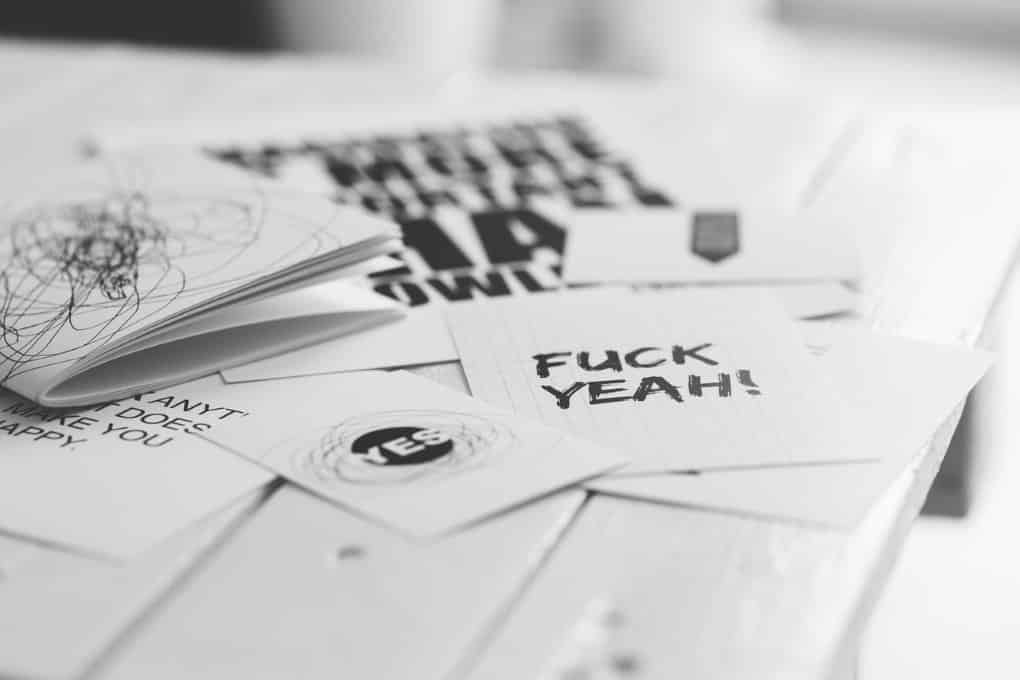 Wall art printables are such a fun product to design! We actually sold a few of these on our first website and we enjoyed the designing stage so much. If you fancy trying your hand at designing art prints then you can use Adobe Creative Suite which is really great for all types of design or Canva. We personally love Canva because it is so easy to use and can produce professional results. If you want to sell your wall art printables online then you can sell via your own store (learn how to start a store here) or through platforms like Society6 and Redbubble.
Graphics & illustrative elements
If you like to doodle or if you are keen on creating illustrative elements or graphics then you could consider creating elements for selling. There is such a need for illustrations and graphics such as clipart, especially from bloggers, teachers, and website designers. You could easily create graphic packs for different categories and needs and sell these on your website or give them away. Alternatively, you could always upload your artwork to sites such as Freepik for others to find and download.
Crochet & Knitting patterns
So you're the go-to when it comes to knitted baby garments and sweaters then why not document the making process? Creating crochet and knitting patterns to download is a great way or sharing your unique ideas with the world. You can also sell these too, especially if you have a craft blog or an Etsy store. Read our article 'How to Start a Blog (and Make Money) in 2020' for help on starting your first blog.
Planners
People love planners. Seriously, the human race always wants to plan better, organize better and do better. If you like to plan and enjoy designing then consider creating planners. You can create all types of planners such as:
personal planners
daily planners
home planners (family, chores)
work planners
finance planners (budget, saving)
fitness planners
meal planners
You can easily sell digital planners and inserts on your website or Etsy.
Budget tracker
Sometimes it is hard to keep on top of your spending and budgeting. That's where a budget tracker comes in. If you are nifty at budgeting, saving cents and using coupons then consider using your skills and wisdom to create a budget tracker for those of us that need a bit of help.
Invitations
You can use tools such as Adobe Creative Suite or Canva to create invitations for all kinds of events such as:
weddings
birthday parties
baby showers
engagement parties
events such as concerts, plays, etc.
If you plan to sell your invites on your website or Etsy, you can either design with spaces available for the customer to fill in or offer an extra service by customizing them upon request.
Lightroom presets
Lightroom presets are the perfect tool for photographers. You can create professional-grade presets in software such as Lightroom and sell these on your website to professional photographers.
Instagram AR Filters
Instagram AR Filters are all the rage right now and are a super fun way of expressing your creativity! You can create all types of Instagram filters with Spark AR. You can find everything you need to know about downloading the software and using it on the Spark AR website. Try it out!
WordPress themes
Not everybody can create WordPress themes but if you have the technical know-how and the confidence then definitely give it a try. There is definitely money to be made in premium WordPress themes but you have to make sure you are providing a professional, finished product with a good service to match.
This course by Zac Gordon is perfect for teaching you how to develop your own WordPress themes and plugins.
If you would like to learn how to build your own WordPress blog then check out this article.
Fonts
Have you ever considered designing your own font? There are thousands of different fonts out there, some of them are terrible (here's to you papyrus) and some are really lovely. If your handwriting is unique, beautiful or just aesthetically pleasing, you can turn this into a font using Calligraphr. If you want to try your hand at more vector style fonts then using a tool such as Adobe Illustrator is the best way. Adobe also offers a simple guide on how to get started with designing your own font.
Audiobooks
Creating audiobooks can be fun and there is definitely a market for it. You can create an audiobook either by recording your own book (written by you) or recording a book that is public domain. Remember, it is illegal to distribute someone else's work even if it isn't for a profit.
If creating audiobooks is something you're interested in then you should check out ACX. You can source work here and also get published.
Podcasts
If you love to talk and you've got something worth hearing then podcasts are a great way to express yourself. In the past year, podcasts have become an extremely popular way for people to learn and relax. You can discuss anything on a podcast, whether that's interviews, world news, teaching, jokes, reviews, you name it! Whatever you have to say, go ahead and say it.
Here are some platforms where you can upload your podcasts:
Wall Art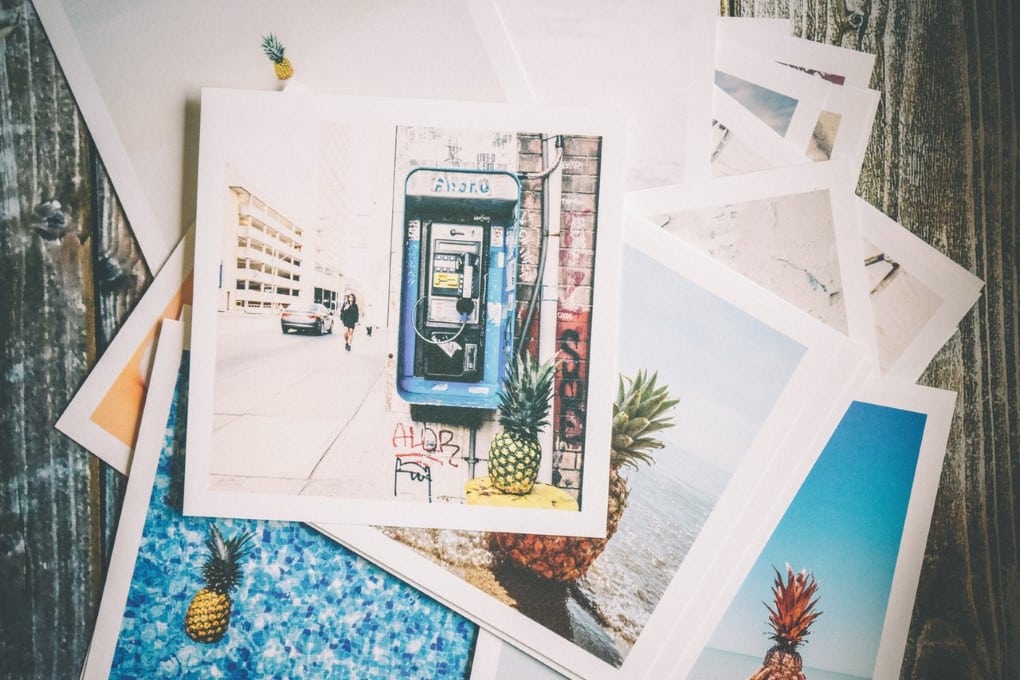 There are so many different variations of wall art to get involved in and all of them are sellable. Wall art is a great option for those who are looking to transform a room at an affordable price.
Wall decals / Wall stickers
There are different types of wall decals – printed and precision cut. Printed decals tend to be the ones you will find in a store and are generally decals of generic things – cartoon characters, animals, nature, etc. Precision cut decals are mostly sold online and tend to be customized products. Rather than looking like stickers on a wall, they look like they have been painted directly onto the surface. If you are keen to learn more about making and selling wall decals then check out this post.
Art Prints
Just like your printable wall art, you can create these as physical products too. To turn your creations into physical prints, you will need a good printer with ink, good card for printing on and if you're selling them, a cellophane sleeve and a cardboard flat mailer. Read How to Make and Sell Wall Art Prints – Complete Guide to Making Money to learn more.
Canvases
Canvases are so fun to create and you can use all types of different materials to make them. If you're good at painting then you can directly paint canvases or you can even create something more abstract. We actually have two large abstract canvases in our home which we created ourselves. You can also paint quotes on canvases, we also have two of these and they look great! However, you don't have to be restricted to just paint. You can use glitter, chalks, 3D elements. You can use anything!
Tapestry
These beautiful textile wall hangings are definitely something you will need to invest your time into if you want to try it out, but if you want to try out some beginners tapestry then check out these kits.
Once you become more familiar with tapestry, you can start creating your own unique designs and sell them online.
Wood Wall Art
If you look at wood wall art on Pinterest you will find so many gorgeous and trendy ideas. The great thing about working with wood is that you can source it anywhere and even recycle wooden items to make your wall piece.
This style of wall art doesn't have to be boring. Check out these ideas for inspiration: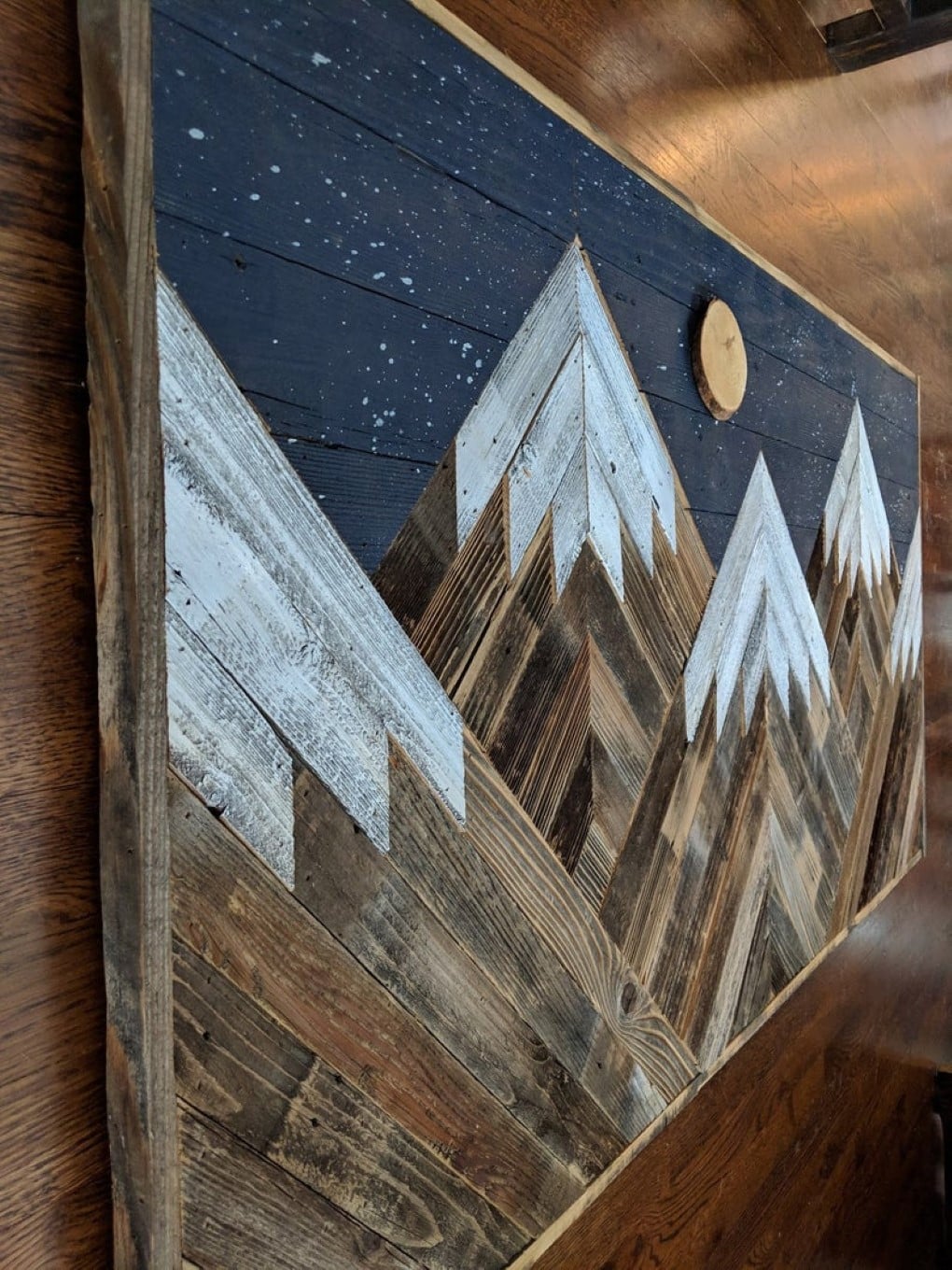 As found on DoxaDesignFurniture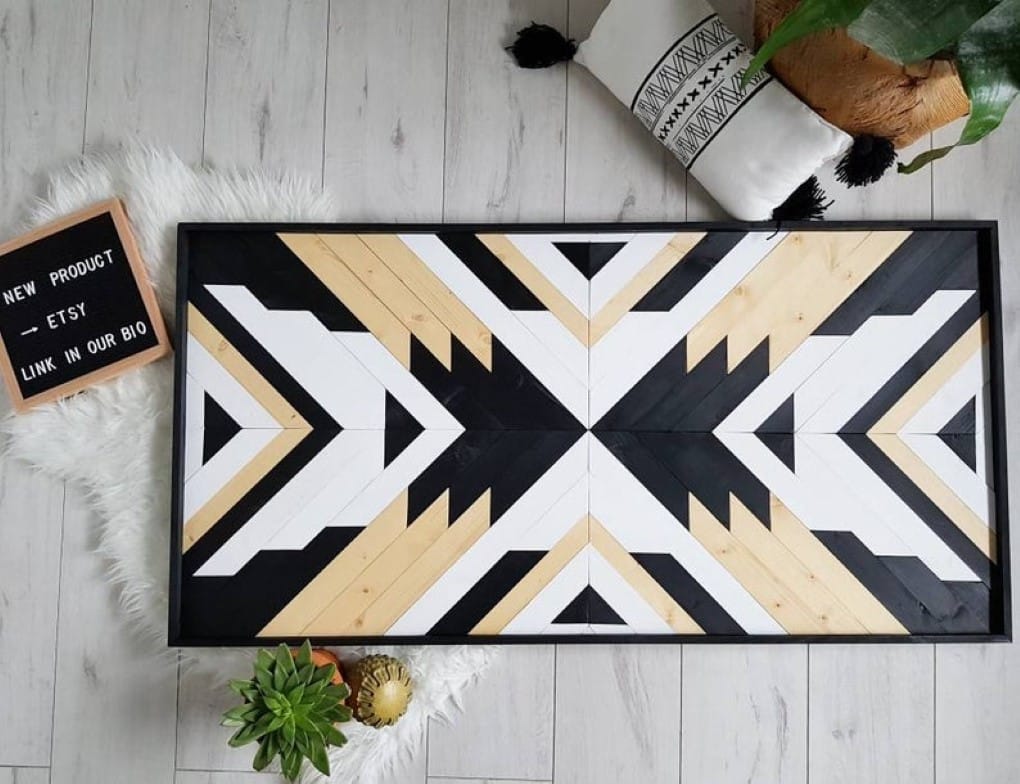 As found on JudytaDeco
Home Decor & Accessories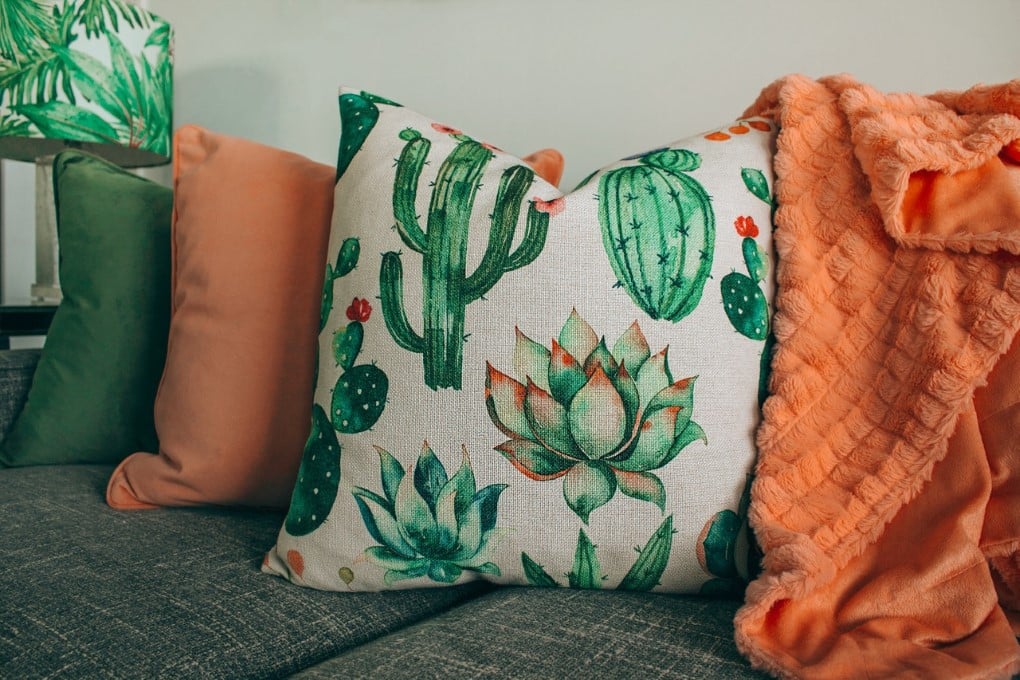 Home decor pieces are always big sellers and are even great to make and gift to others. Many people start out creating small home accessories and then go on to selling them as a side hustle or full-time business. A great example of this is Tokyn Candles who is one of our great finds.
Planters
For the past couple of years, plants have become the thing to have in your home which means lots of creative ways to display them. You can easily transform any household item into a planter such as the baskets we discuss below, mason jars, wooden pallets, or you can even upgrade a standard plant pot by decorating it.
Storage
Beautiful storage is all the rage and the most common form of this is baskets. Wicker, crochet, woven, macrame are a few great choices to consider. You don't even necessarily have to craft the basket, you can simply upcycle basic ones and make them look 100 x better!
Here are some of our favorite ideas for baskets: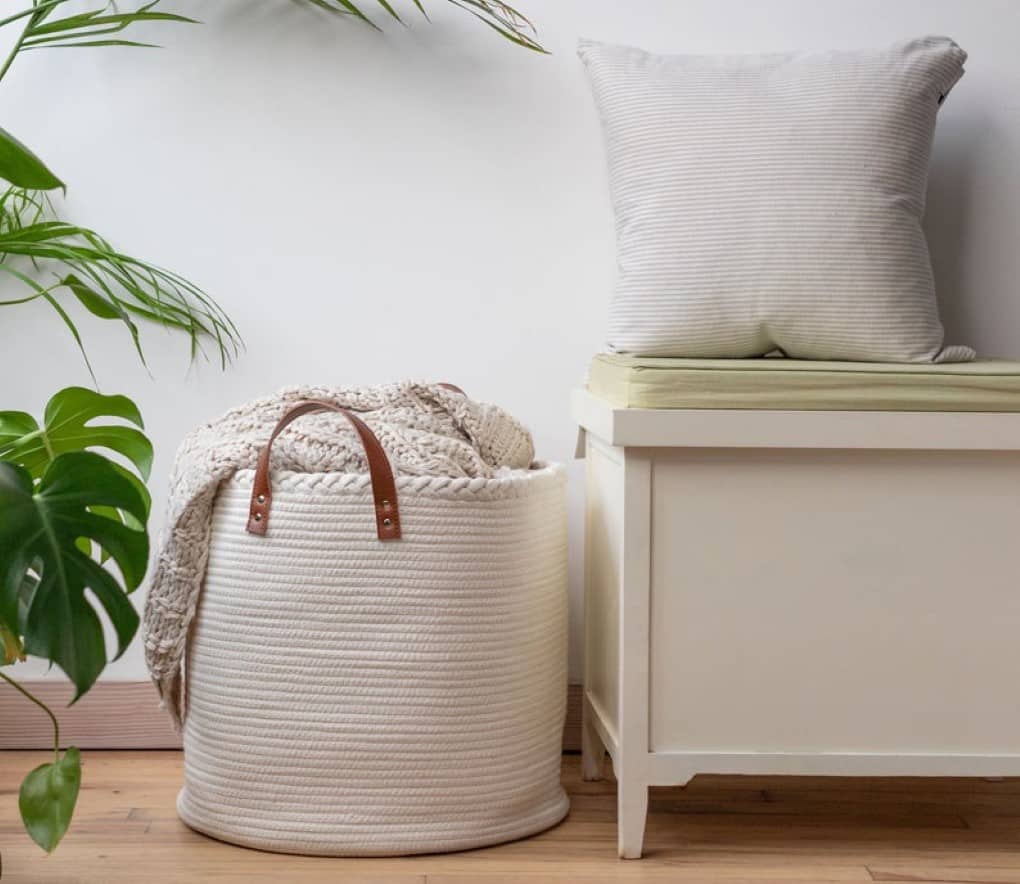 As found on EverloveCreationsUS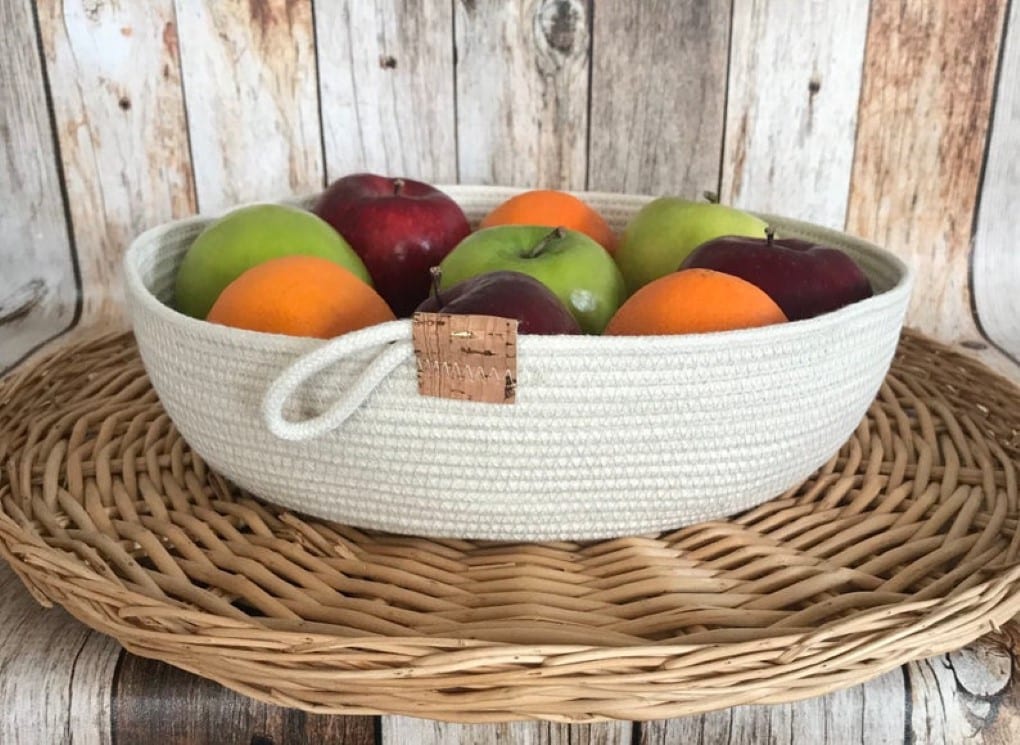 As found on TheRaspberryWillow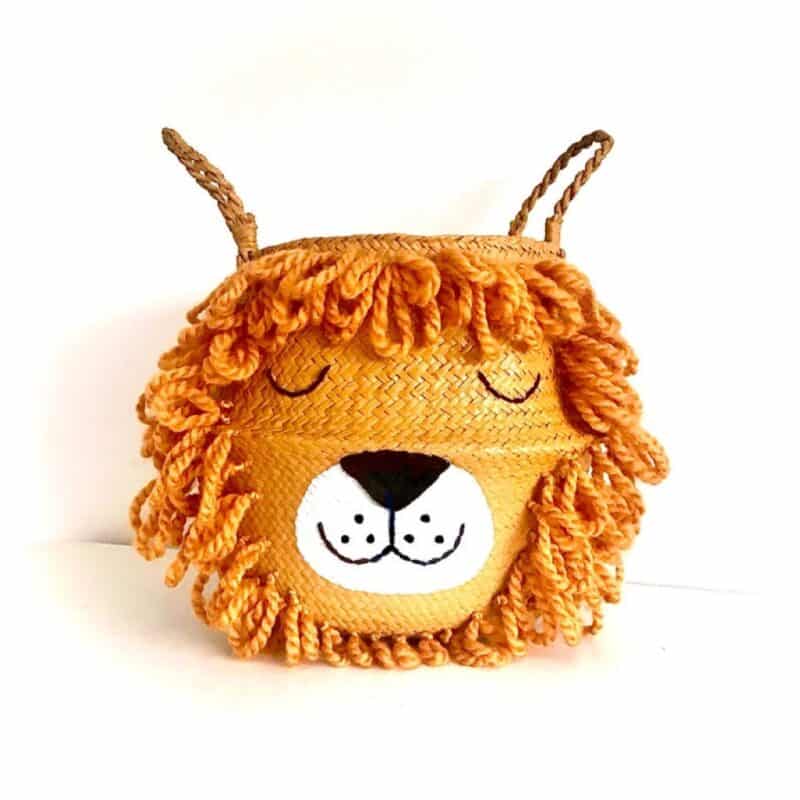 As found on BellybambinoBasket
Blankets & throws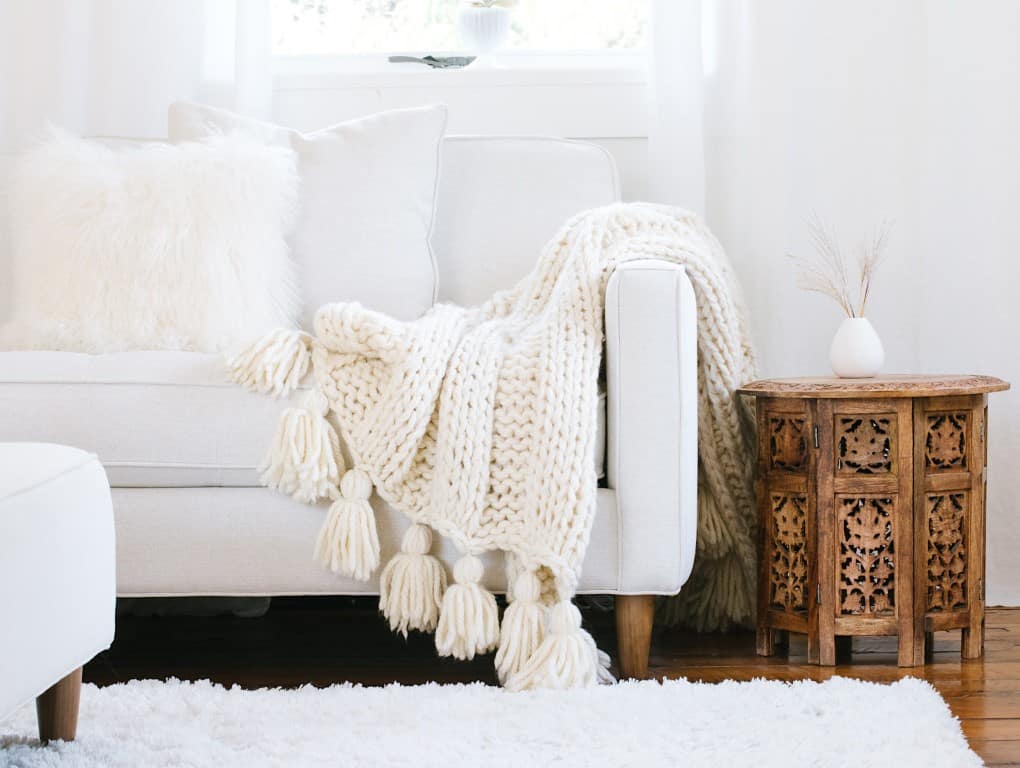 As found on lynnknowlton.com
Blankets and throws are really cool items to make. Lately, there has been a huge demand for chunky knit blankets and there are so many people looking to make them for themselves. We've found a great post by Lynn Knowlton (she's actually a knitting queen) that breaks down everything you need to know and shows you how to knit the perfect chunky knit blanket.
Candles
Candles are pretty easy to make and pretty fun too. There are all sorts of candles you can make with so many different scents and displays.
This candle making kit by JulWhisper is perfect for beginners and is a complete kit with everything you need to create beautiful smelling and colorful candles.
Did you check out the link about Tokyn Candles? It's pretty cool being able to save money by making your own items and then turning that into a full-blown business! Why not try it yourself?
Room sprays/ mists
If you want to avoid using chemicals to freshen up a room then you can make natural sprays or potpourri. Read this article for some DIY tutorials on how to make gorgeous stovetop potpourri. You can take the ingredients and pop them in a cute mason jar if you want to gift them.
Coasters
Coasters are really easy to make and you can use all sorts of materials. My sister made coasters in her spare time using resin and they turned out lovely. If you want to try making resin coasters then check out these posts:
Picture frames
Remember when you used to make foam picture frames as a kid? It was brilliant! But here we are looking at different ways to display your photos, more modern and chic ways rather than foam monkeys and giraffes. A great way to display your photos is by incorporating them into wall hangings as seen in this how-to post by Lily Ardor.
Tea towels
Tea towels don't need to be boring. Think of them as a blank canvas for all of your creative design ideas. You can put anything on a tea towel such as patterns, illustrations, quotes, photos. You can even simply add things to enhance a tea towel such as tassels and pompoms. Softer + Wild create beautifully patterned tea towels and you can't read their feature post right here!
Holiday decor
Holiday decor is something we all love to DIY and it is so easy to give away as gifts. If you plan to sell your holiday crafts then remember to focus on the holidays all year round giving you the best chance at creating money throughout the year. Here are the holidays you should consider:
New year
St. Patricks
Mother's day
Father's day
Independence day
Birthday
Halloween
Thanksgiving
Christmas
Pottery / ceramics
I love looking at ceramics as they are always so beautiful. I love the unique, rustic look of hand made items and I think they are a precious thing to make if you have the skills. Aside from handmaking pottery or ceramics, another great thing to do with them is to simply hand paint them, making unique designs and patterns.
Skincare & Beauty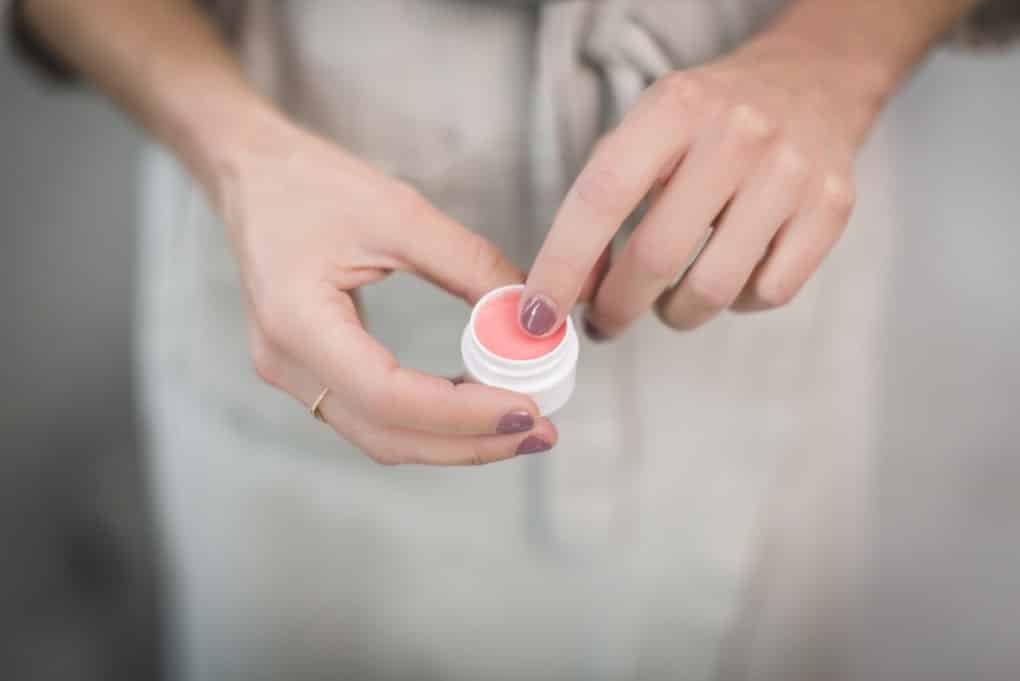 Body scrubs
My mom used to make body scrubs when I was little. It was such a simple recipe – olive oil, sugar, and vanilla extract but it felt great to use. As an avid lover of Pinterest, I've discovered a few other body scrubs that I'm fond of. This sugar cookie body scrub by Juggling Act Mama hits all the right notes for me – it smells amazing and feels amazing too!
If you're a fan of coffee then Super Loud Mouth has a great post sharing tons of coffee-based body scrubs perfect for tacking cellulite and for use on your face.
I love using these jars to store my body scrubs! They are airtight and big enough to hold a large amount of body scrub so there is no wastage when it comes to bottling up!
Face masks
Our faces go through a lot. Pollution, makeup, dirt, and creams to name a few. Luckily, homemade face masks are super easy to make and cheap too. This DIY Rose Clay face mask by Bumblebee Apothecary is one of my absolute favorite homemade facemasks. I love clay and I love rose, it's perfection. This post by Happy Body Formula has a great collection of natural DIY face masks that you should really try out!
If you want to gift your handmade face masks then I recommend storing them in these cute lidded jars. They are the perfect size for a cute gift and for taking when you travel.
Soap bars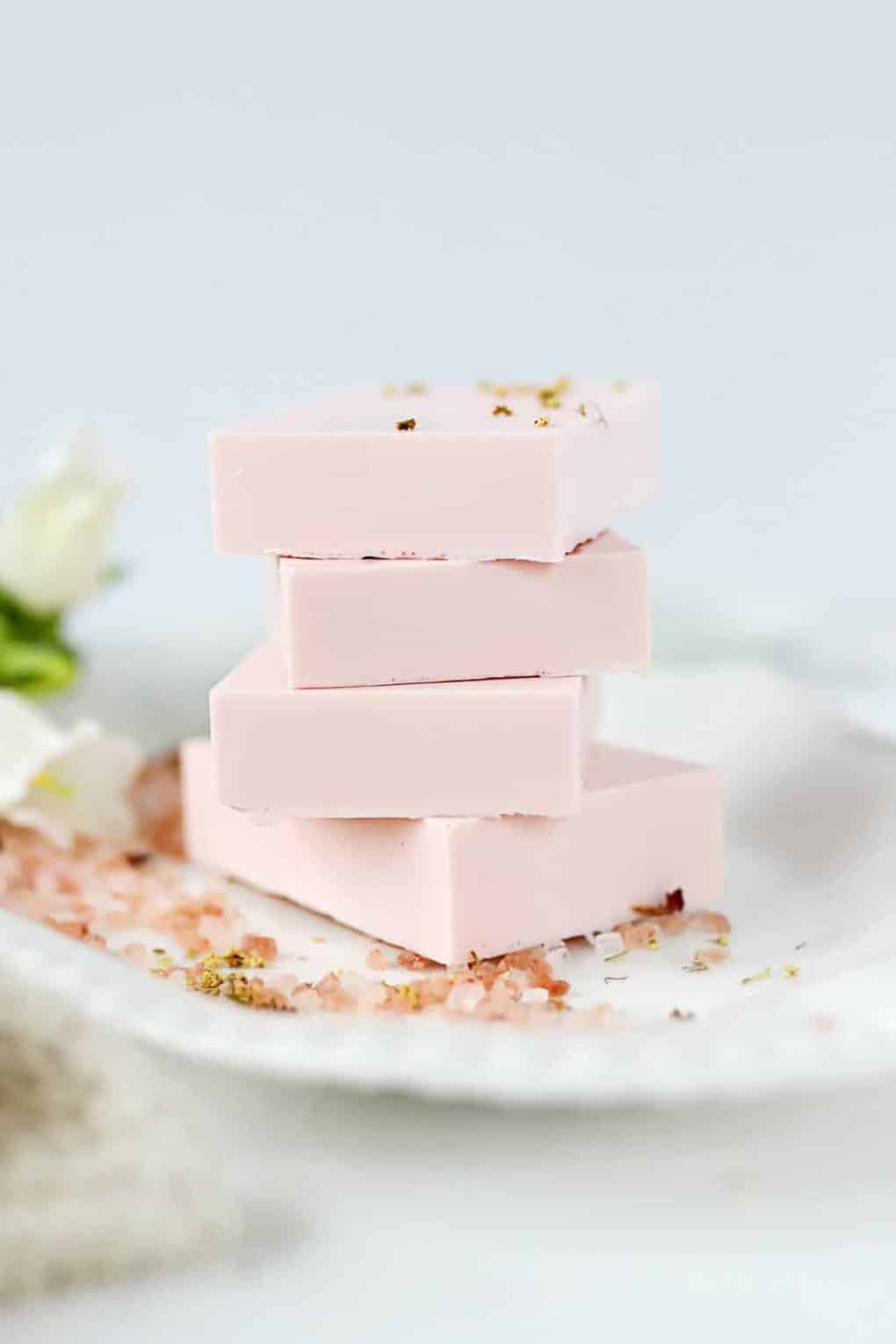 As found on Hello Glow
Handmade soap is so perfect. I particularly love how unique and beautiful each bar looks. These soap bars from Mom Makes Joy are made with two of my favorite ingredients- lemon and poppy seeds and she shows you exactly how to make them.
Hello Glow has a DIY on how to create the most amazing soap bars (see image above) to help calm and treat dry and irritated skin. These soap bars look soft and simple and I can't wait to try them out. Oh, and because I am loving Hello Glow right now, check out this beautiful oatmeal, raw honey, and goat milk soap. Perfect for dry and sensitive skin.
Gift these soaps by packing them in burlap wrap and finishing them off with some pretty ribbon.
Facial toners
This facial toner by Hello Glow is so gorgeous yet so simple to make. She only uses three ingredients with one of them being rose water. Who doesn't love rose water? I'm obsessed! You can easily create your own facial toners and mix up the ingredients and oils to suit your skin type however if you plan to gift these then make sure to list the ingredients in case of allergies.
I personally love these glass milk bottles for storing facial toners. They are really pretty and look great when holding the toners.
Lip scrubs
Just like body scrubs, lip scrubs are a thing too! Lip scrubs are exfoliating scrubs used to soften, moisture and care for your lips. Lip scrubs are so easy to make and only need a few ingredients. This rose petal and mint lip scrub by Simply Designing is such a deliciously beautiful and fresh scrub to try out.
These cosmetic containers are the perfect size for holding lip scrubs and are cheap too.
Jewelry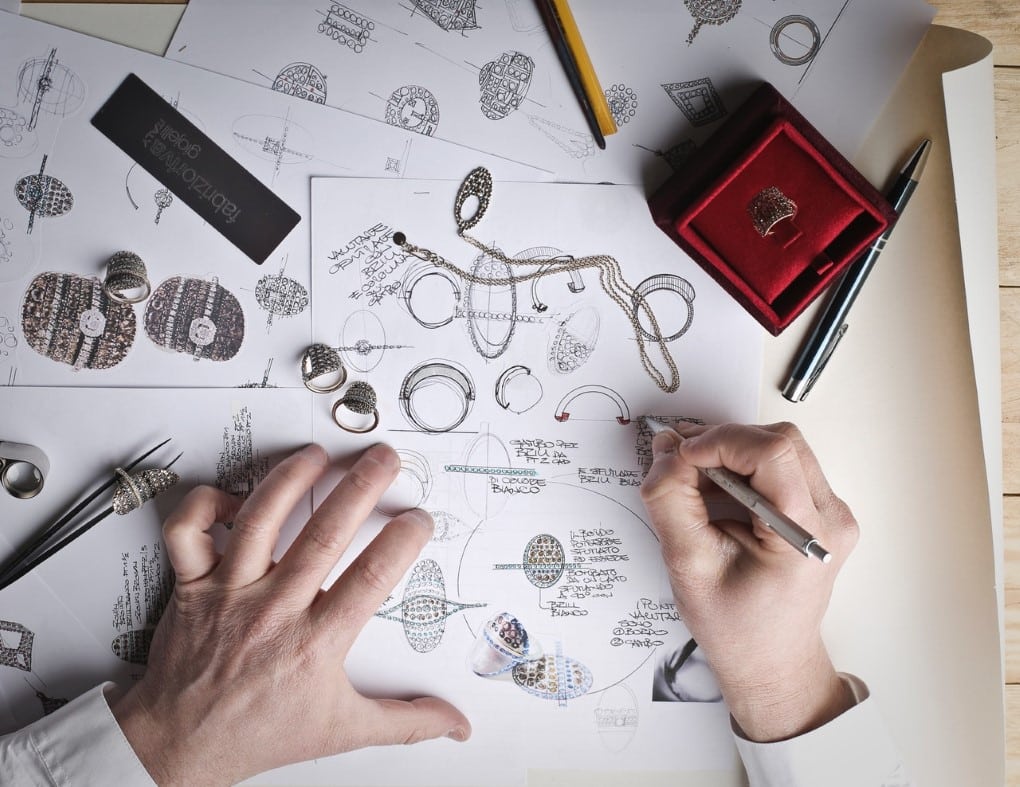 We can all agree that jewelry is something almost everybody would love to make. Creating handmade jewelry is something I would really love to try. It looks fun, you can make money from it and you will have a fabulous collection of unique jewelry. There are so many handmade pieces of jewelry in the world, and there is such a demand for it. Nothing says 'made with love' than a beautifully handcrafted piece of unique jewelry.
There are jewelry making kits to get you started, however, some of these can be expensive, it just depends on how much you want to invest in this profession and if you plan to make money from it.
Let's look at the items individually.
Rings
Handcrafted rings are so popular, with people generally choosing them over manufactured rings. There are so many different styles of rings such as:
Stackable rings
Bands
Signet Rings
Multi-stone
Engagement or wedding rings
You should first have a look at how to make a ring before you jump into anything. Looking at videos like this allows you to see the process and technique before investing so you can decide if it's right for you.
If you find that you want to jump right in then first play around making your basic ring. As your journey and skills progress, source inspiration for ideas to try or take a jewelry making class in your area.
These are a few great styles to try:
Earrings
Earrings are another really popular product to make and are easy too. Many hobbyists start with earrings and there are some great beginner starter kits available.
Check out these bestselling courses to help you learn the basics:
There are so many different styles of earrings out there and a ton of incredible DIYs. Here are a few of my favorites:
Necklaces
Necklaces are such a great staple to any jewelry box and there are so many materials you can use to make gorgeous necklaces.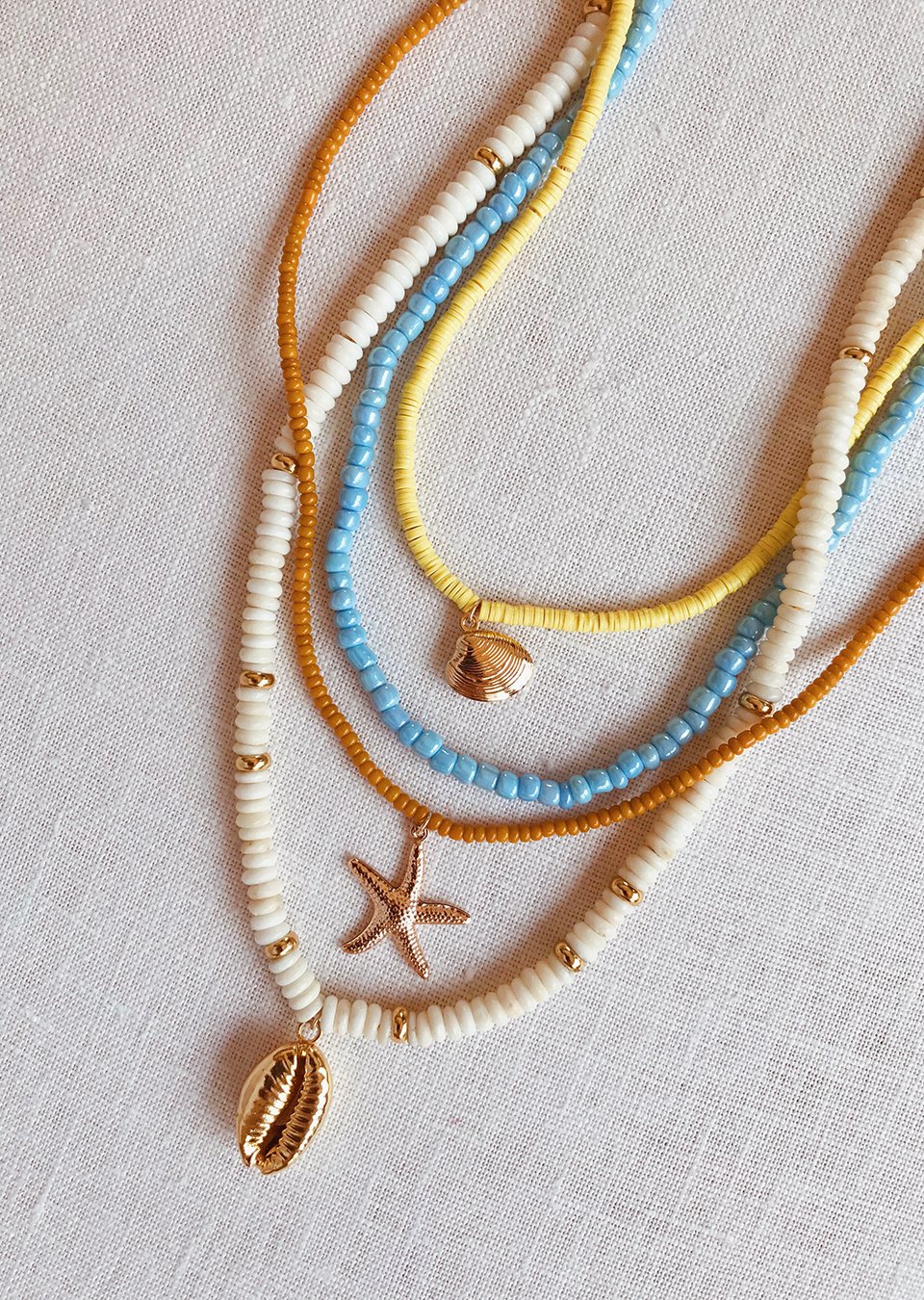 As found on HonestlyWTF
HonestlyWTF has some incredible jewelry DIYs. I particularly love this beaded shell necklace tutorial. It is so easy to follow with pictures to show you how and you will be sure to find other necklace tutorials on her site.
I also love this leather geometric necklace from Thimble and Twig.
Fashion & Accessories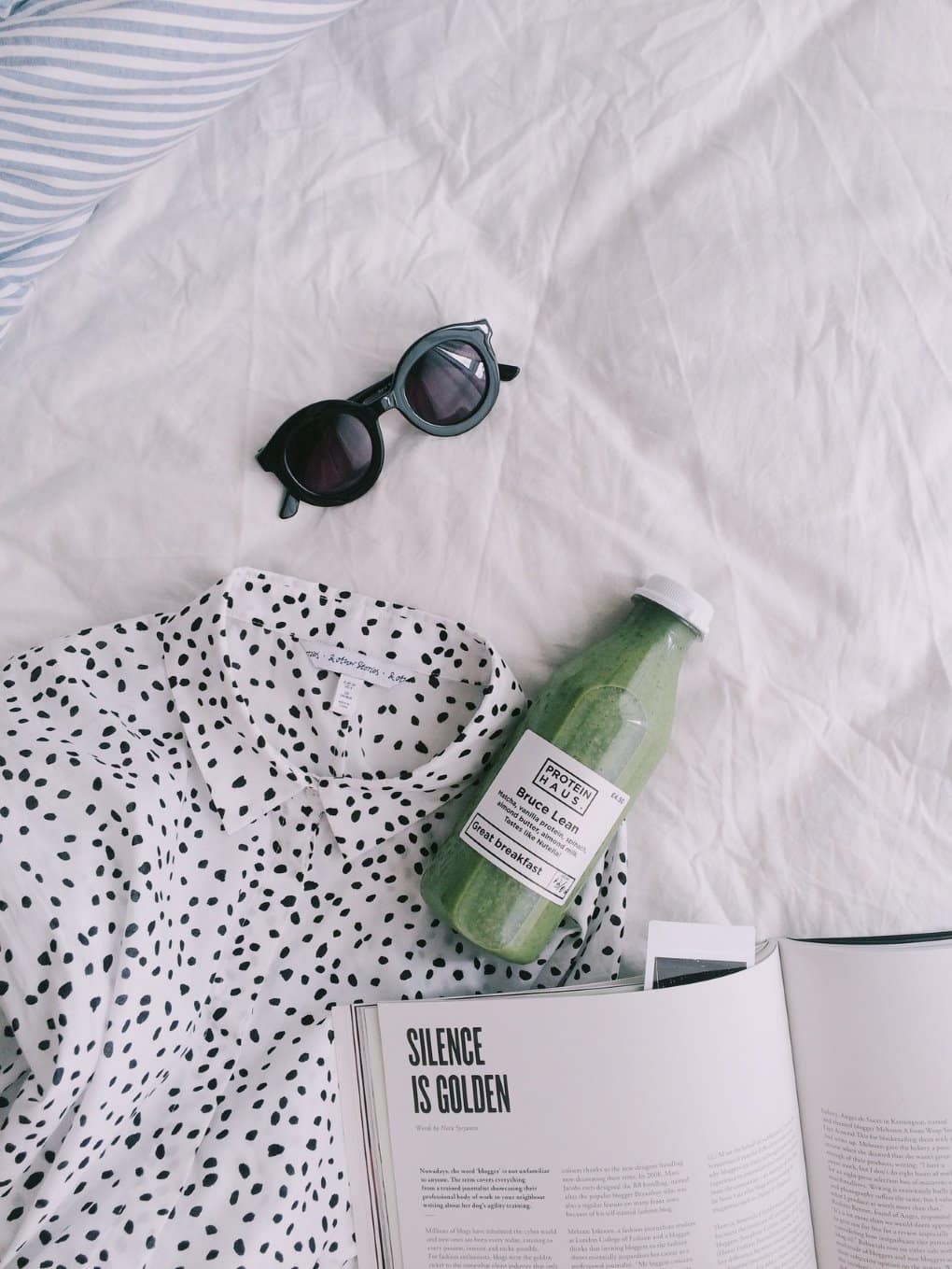 Bags
Bags are a great fashion accessory and they come in so many different styles, shapes, and sizes. We've found some great DIYs for different styles of bags from totes to clutches so hopefully, there is something for everyone.
Scarves
I love scarves, the bigger the better. So there are no surprises that I'm starting this selection of DIYs with a cape scarf.
Here are some lovely fabrics to consider:
T-shirts / Tanktops / Hoodies
If you want to design apparel then the easiest way to do this is through print-on-demand platforms such as:
It's easy to join a print on demand site and it's very easy to get started. The pro to selling on a print on demand site is that you only need to do initial work and then the site does the rest.
This means you will create designs and upload them to these platforms, mocking them up onto different apparel and listing them to sell. From then on, whenever you get an order the print on demand site will deal with the customers, physically create the product you designed and ship it to the customer. They also deal with all of the customer service and refunds.
The only con to selling on a print on demand site is you don't receive the full amount from the sale, you only earn a small percentage of it. Despite this, it is still a good thing to invest in as it will become passive income, building up in the background.
Shoes
When I mention making shoes, I don't actually mean making shoes (unless you know how to), I'm talking about transforming shoes by getting creative. If you want to get creative upgrading some shoes, you can simply use markers, paints, crystals, sequins, thread etc.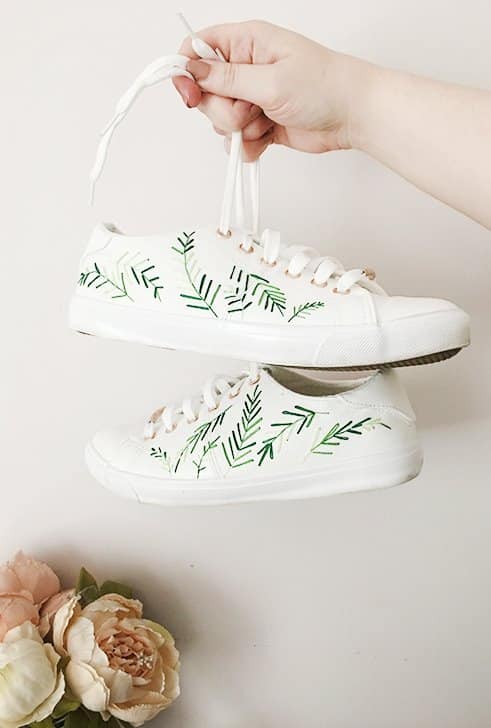 As found on liveitloveitmakeit
Crafts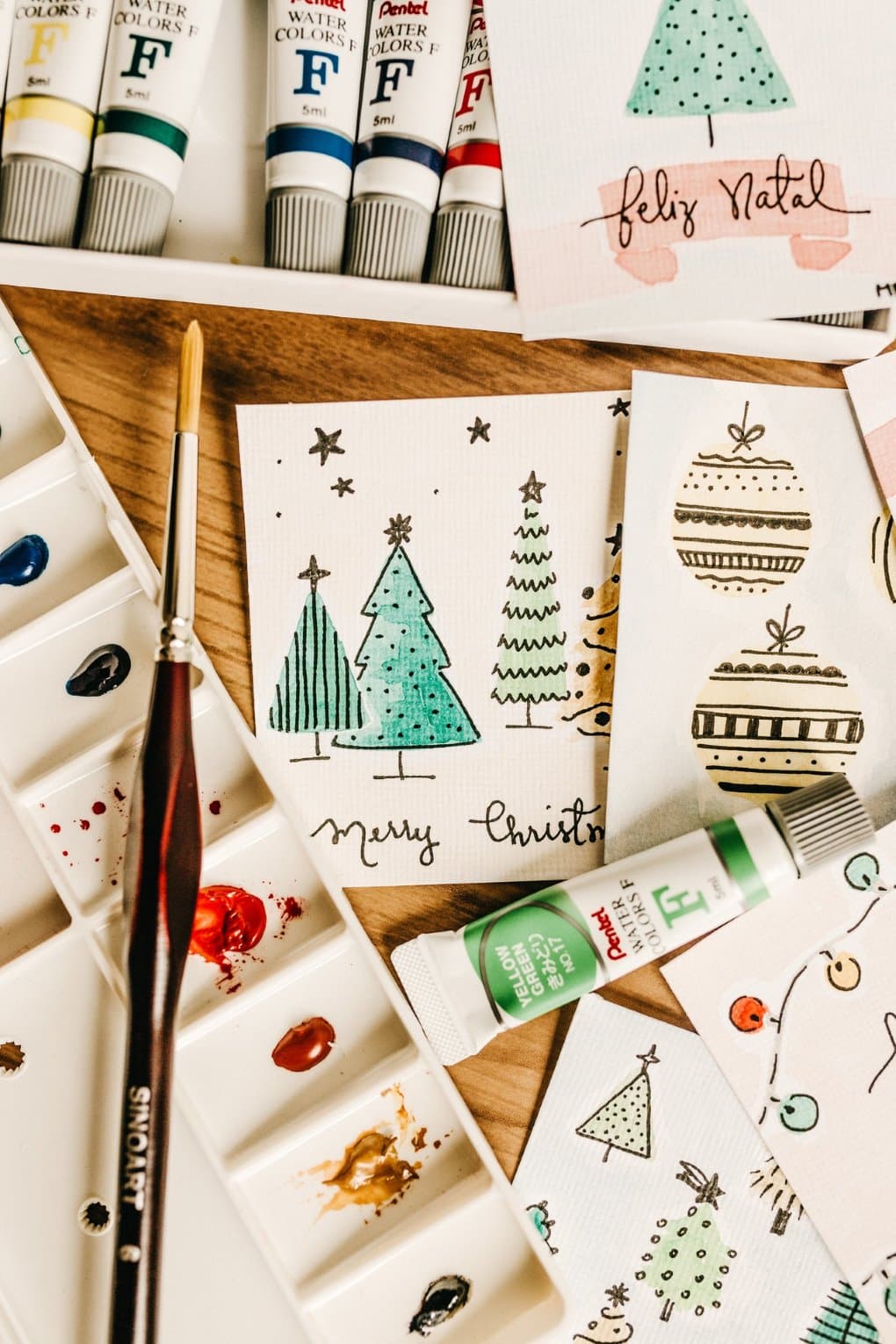 Fabrics
A cool idea is to source fabric and customize it to sell or use in other projects. Check out this post on how to design fabric and this post will show you how to block print fabric. It will also go into the details of what fabric is best for beginners, how to prep it and how to create your design.
Pincushions
So we've discussed a few crafty ideas here but what about creating something that most crafters need? Pincushions can come in all different designs and there are some great, quirky ideas online. Here are a few of my favorites:
Alternatively, check out this popular easy to follow book for more great ideas and patterns.
If you would like to try out a kit to get you started then we recommend these:
They are both perfect for beginners, have easy to follow steps, contain everything that you need and look great!
Greetings Cards
We will always have a need for cards, whether that's birthday cards, Christmas cards or thank you cards, there is a big market for them. Nowadays, there is a higher demand for people wanting quirky cards, controversial cards or handmade-looking cards. People want the kind of cards that aren't mainstream.
You can easily create digital designs in Canva. This is such an easy tool to use and you can create amazing designs. This is a freemium tool, but you have access to more templates and elements if you invest in a premium account (only $13 p/m or $11 p/m paid annually).
You can upload your own photos or designs to sites such as:
Other ideas
Hopefully, this post has encouraged you to make new things or start a new hobby in your downtime. Maybe you will try something you like so much that you will turn it into a side hustle.
If you would like more ideas on things to make (and sell) then we have some great articles: