Our five top tips to help you hygge like a Dane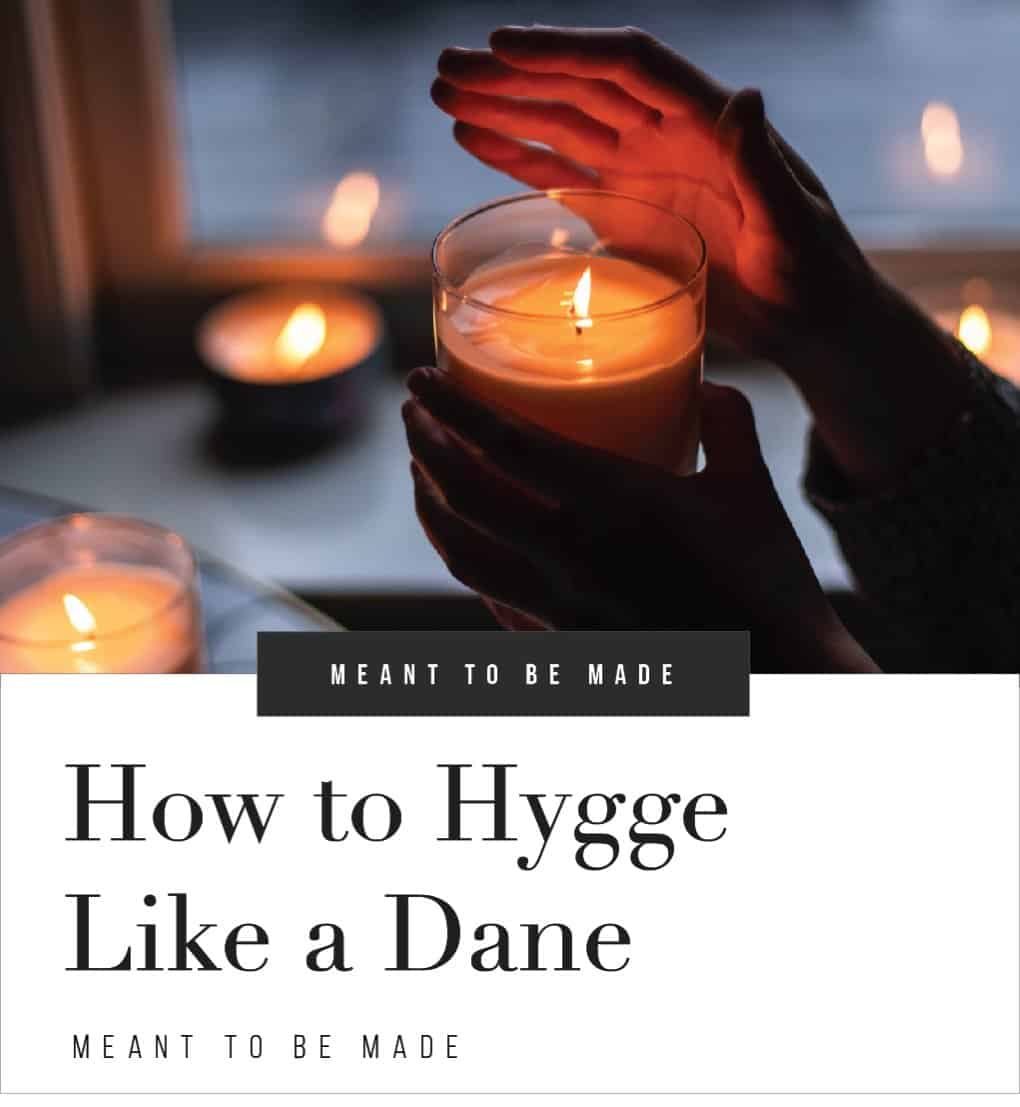 We first came across the term 'hygge' when we visited Copenhagen in 2015. We didn't know what hygge meant, but it was apparent when we were there that we could feel it.
Now we are well versed in the meaning of hygge. I think the whole world is actually. It has become a very popular term that people are trying to implement into their home decor and lifestyle.
What is hygge?
So what is hygge? Many Danes claim hygge can't be defined, but we'll give it a bash.
Hygge is a feeling of comfort, coziness, and a conscious slowdown of emotion and your awareness of these feelings. It's the feeling of bliss and happiness when you are with good company. It is the feeling of intimacy sitting by candlelight during a storm, it is the complete absence of frustration and anything emotionally overwhelming, and it is a feeling many people want to achieve. You can experience hygge anywhere.
How to achieve hygge
One way of giving yourself a good foundation for getting into the hygge vibe at home is to reconsider your living space. Here are some tips to help give your home a bit of the hygge magic:
The hygge spot
Ok, if you've ever been to Denmark, you will notice that almost every single home has a hygge spot. Some might be obvious, and some might not be, but they are there.
We have a hygge spot in our living room window. We live in a converted church with big floor to ceiling windows, and there is a big ledge in the window to chill out on. We bought a black and white striped cushion mat, which fits perfectly, and we have a small cushion and blanket here along with fairy lights. This is normally where we sit and read books, and this is also our daughter's favorite place to play.
Other hygge spots we've seen are in the kitchen.
When we first went to Denmark, the house we stayed in had a lovely little spot in the kitchen with a small bench, and a typical nordic style animal fur covering it. I loved spending early mornings here drinking coffee, it was perfect.
Find a spot in your home and make it your space. Add throws, cushions, a book, maybe a place for a candle, dim light, or fairy lights. Whatever you create, make you that you feel at peace when you sit there and that you can truly relax.
Lighting
One key thing about creating a cozy atmosphere with lighting is not to have your light sources focusing in one area. For example, we Brits have what we call 'the big light,' which is essentially the main light in the room, but if we want to create a more 'hyggeligt' atmosphere, then avoid the big light.
Consider a small dim lamp in the corner of the room, a couple of candles up on a shelf, and maybe a few twinkling lights across the back wall. The options are limitless, just make sure your room isn't too bright and offers you the true feeling of a super comfortable place to be.
Good Company
You don't need other people to enjoy the hygge feeling, but sometimes these things are better shared. If you've got a few people who you just simply love to have around you and make you feel top-notch, then get them over.
Gather your favorite people, gather your favorite food, and have a cozy, enjoyable night disconnected from any electronics. Take the time to relax, breathe, talk about good memories, laugh, love, and be aware of the happiness surrounding you.
Good Food
Food for comfort doesn't have to be heavy dishes. It can simply be the dishes that take you somewhere else. Your mum's lasagne, your gran's sugar cookies, just anything that makes you feel good. Soul food, that's it, the food that makes your soul happy.
As we mentioned good company, also consider arranging a night where your friends and family bring their favorite dishes. Then you can share and really get involved in creating the perfect hygge night together.
Nordic Design
Let's just admit right now that Scandinavians have an incredible eye for design and thus have nailed the hygge 'decor.'
Candles
Firstly, candles. Candles are the ultimate accessory for creating a hygge home. Some candles are even scented 'hygge' – I'm talking about the Danish brand 'Skandinavisk' who have created candles with gorgeous aromas of brewed tea, wild mint, and strawberry cake. Now that sounds good enough to eat.
Textures
Next, comfortable textures. Large knitted blankets, comfy cushions and animal furs are a great addition to any home. Pop these in front of a roaring fire, and you are truly in the element.
Attire
Finally, something that a lot of people don't even consider – what you wear. So you're all set prepping your home for the ultimate hygge experience, but have you put as much effort into your own comfort?
Grab your favorite thing to climb into after a hard day at work, put on those oversized socks, and relish the moment.
Conclusion
So these are our tips for experiencing hygge like a Dane. You might have a different view or different ideas, so why not let us know in the comments below! We would love to hear about your experiences.