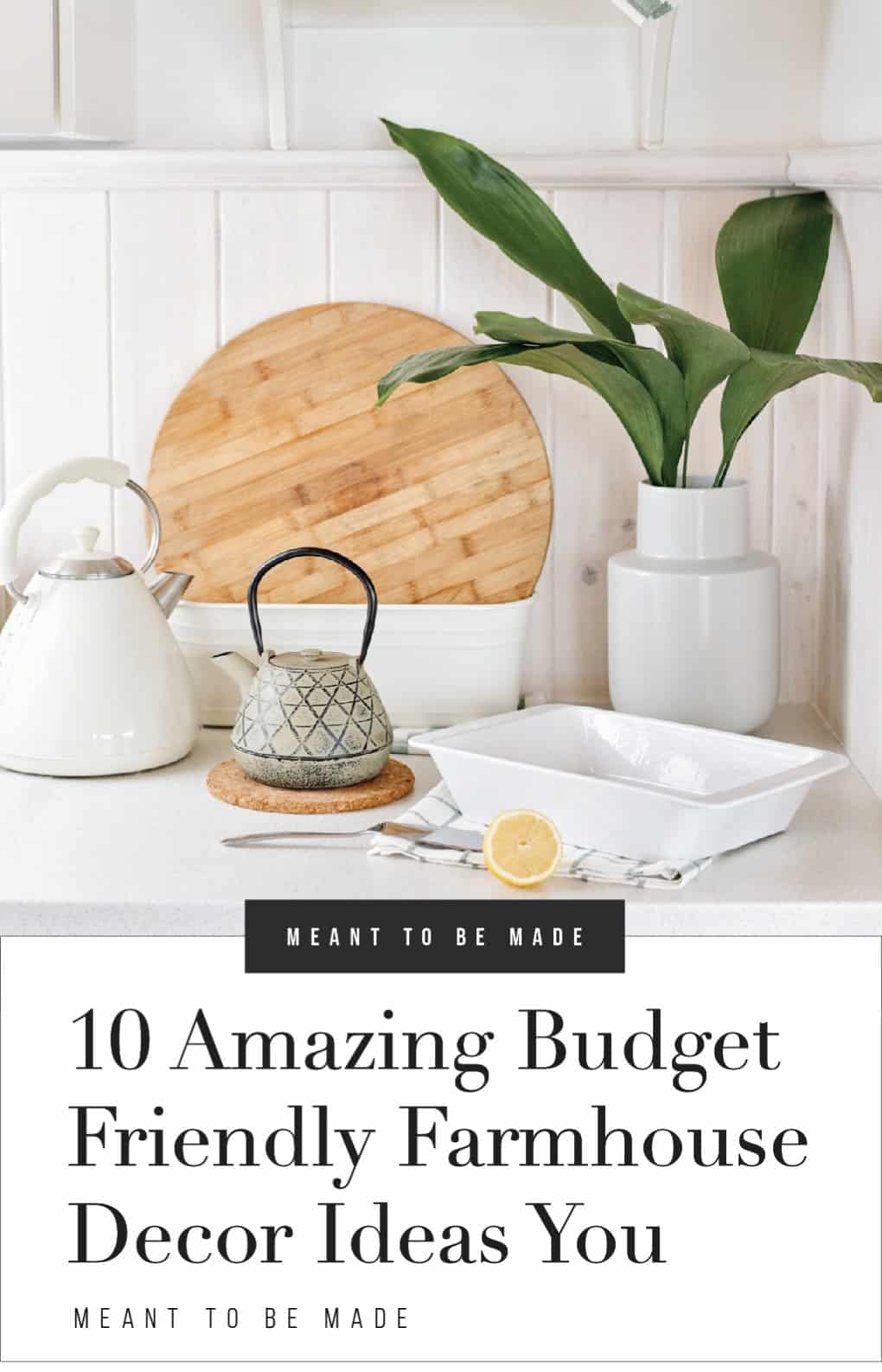 Want to give your home some farmhouse vibes? We have 10 amazing options!
Decorating your home doesn't have to be expensive, even if you do want that modern farmhouse look.
We've gathered 10 amazing budget-friendly buys all under $200 (including furniture!) to help you restyle your home. These buys range from farmhouse furniture to beautiful distressed furnishings, which will help boost that cozy, family farmhouse feel.
Where can I find these items?
All of the items we have sourced are available to buy on Amazon or Etsy and can be shipped to the USA. We include the links and prices in the article.
OUR FAVORITE ONLINE PICKS FOR BUDGET FRIENDLY FARMHOUSE STYLE HOME DECOR
Customizable Throw Pillow Cover Set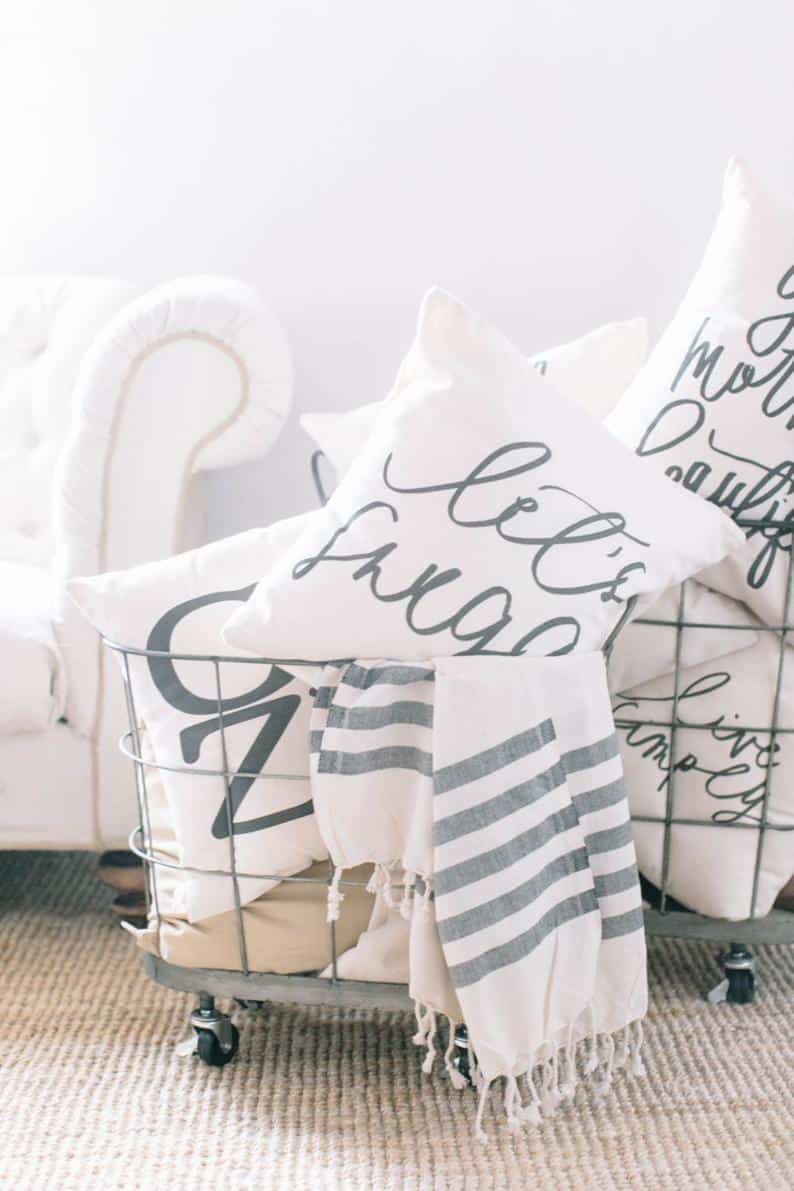 These customizable pillow covers are gorgeous! Available in multiple sizes and in white or natural, these pillow covers can add a touch of beautiful, cozy elegance to your sofa or bed and start at only $18! All covers are of high quality and made with cotton and linen. However, if you want the whole thing, then you can purchase the cushion with insert too!
Reclaimed Wood Farmhouse Style Mirror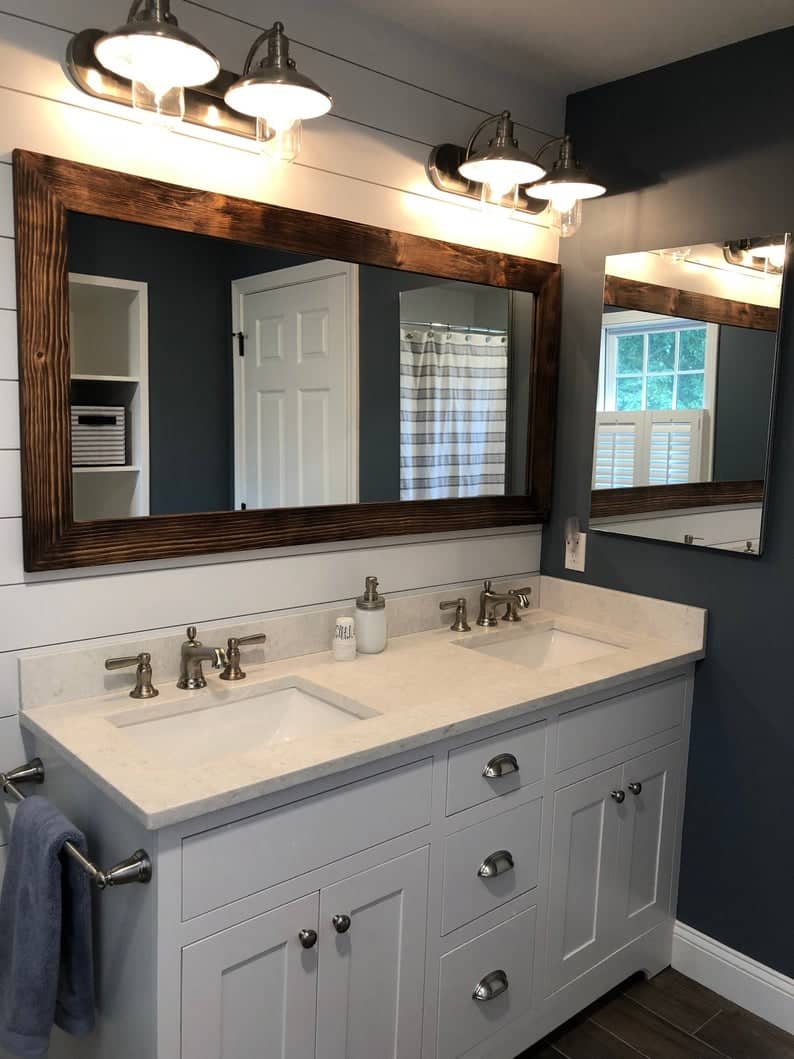 So I mentioned in our other post about the mirror I, unfortunately, left behind and how much I loved it. Imagine how happy I was to find one ready to be purchased at an affordable price! Like, hello!
These beautiful handmade mirrors are perfect for any room and are even distressed by hand to give it an authentic, rustic feel. Available in 4 sizes and 20 stains, the starting price for this amazing item is only $178.91.
Sheer Linen Farmhouse Curtain Drapes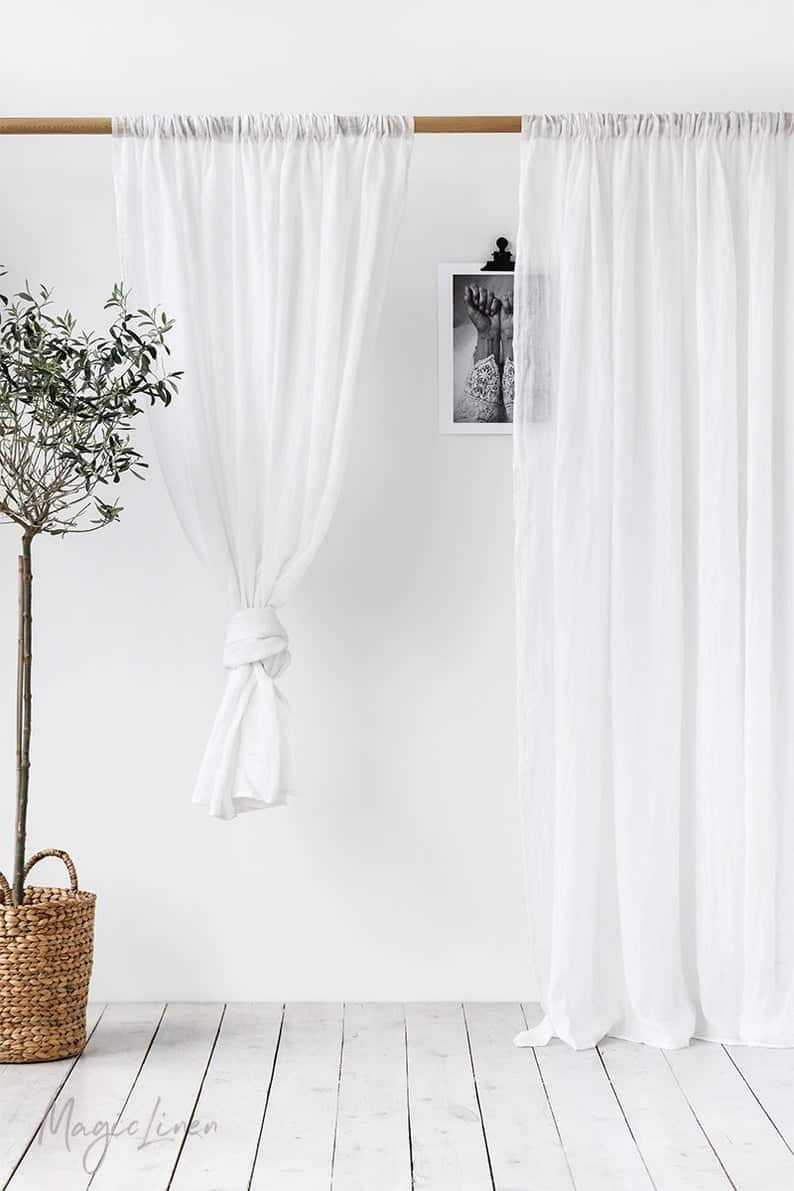 I love these beautiful sheer day curtains as they are perfect for any farmhouse look. These curtains are perfect for windows, doors, and as separators and are made from 100% European linen and are wonderfully soft and durable. As with everything from MagicLinen, these sheer curtains are very high quality and definitely worth the investment. Prices for these curtains start at $73!
Customized Wood Sign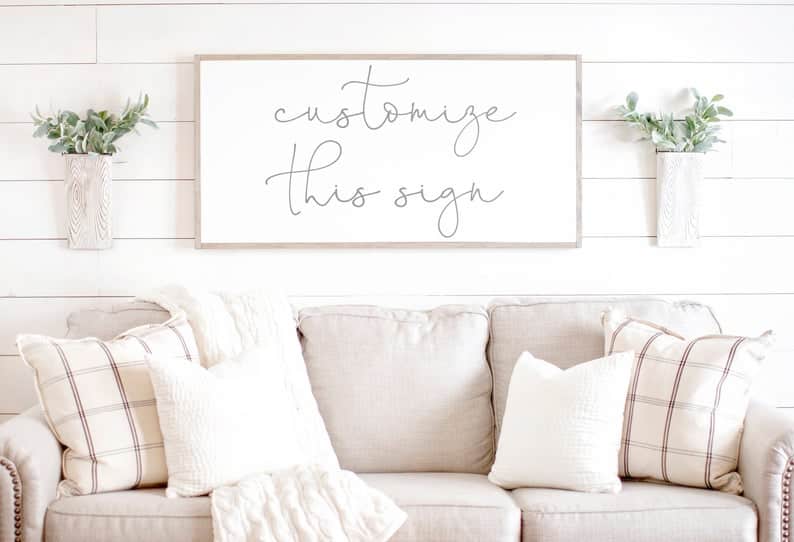 These gorgeous customizable wood signs are perfect for adding a modern yet rustic touch to your home. Available in six frame colors and a choice of fonts, you can customize this to match your current decor. The company will also send you some previews based on your favorite font choices to make sure they get it perfect for you. I love this product and going by the reviews, so do many others! Get yours for as little as $68.
Modern Farmhouse Shelf Organizer With Hooks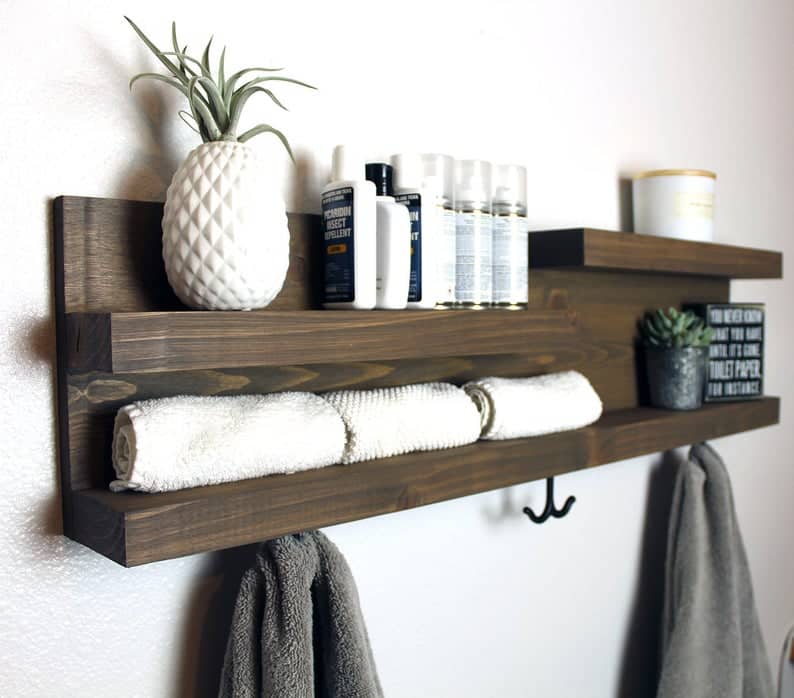 This stunning 32″ farmhouse style shelf starts at $125.99, but wait until you see it! Available in a range of stunning woods, this best selling shelf looks flawless when installed, and it even comes with the drill bits that you need! Everything included with this shelf is handmade in the USA.
Elevated Farmhouse Dog Feeder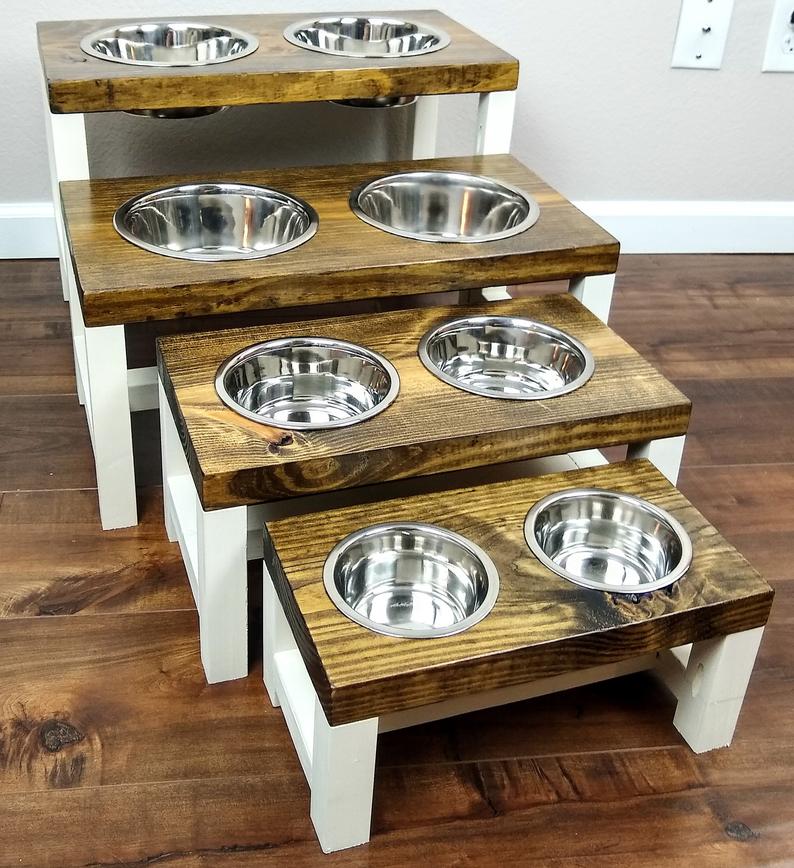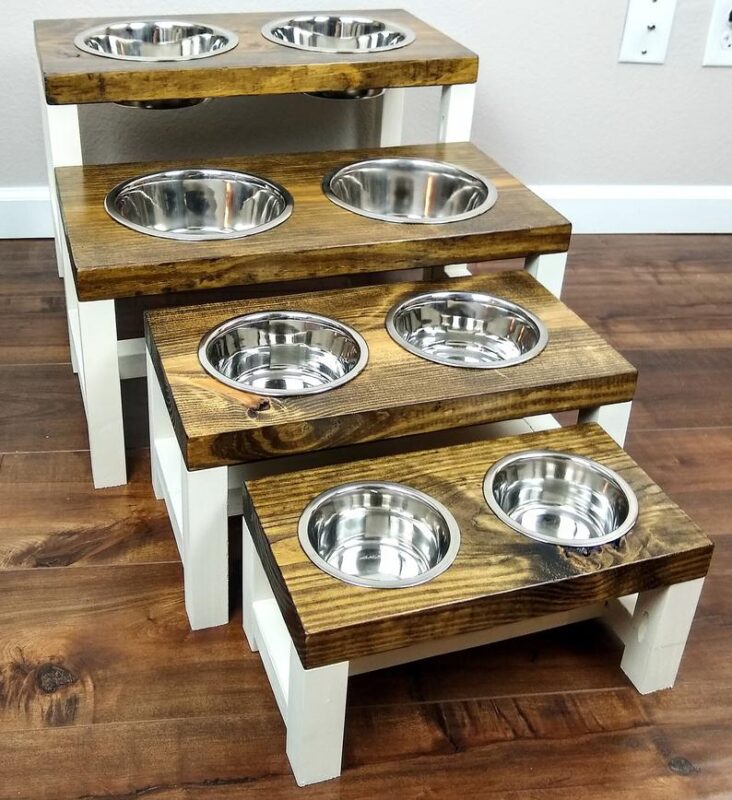 This original farmhouse style dog feeder is so gorgeous! The elevated wooden dog feeder comes with two bowls that fit perfectly to the size of the stand you purchase, along with the option to customize the feeder with the name of your furry friend. Prices start at $52.41, but this feeder is a stylish, rustic, yet practical addition to your home.
Shabby Chic Large Metal Pitcher
This metal iron french farmhouse pitcher is the perfect accessory for farmhouse style. This pitcher is a decorative piece perfect for artificial flowers – we think lavender or cotton would look stunning – however, if you want to use fresh flowers, then you need to put a water bag in the pitcher to avoid leaks. This item costs $23.99 and comes in beige (which is more of a beautiful off white) or a bluish-grey.
Antique Black Metal Countertop Storage Basket
I love this mini countertop storage basket as it seriously looks great holding fresh fruit and vegetables, but you can really get creative and display whatever is relevant. This basket has great depth so it can hold a lot of products or items and costs only $29.99.
If you don't have a countertop space to display this basket, then they also have a stunning large floor standing basket, which you can find here. The tiered floor standing baskets are a little bit more expensive at $61.54, but they hold a lot more and can be positioned anywhere. I love the idea of placing this on the porch next to the door with some beautiful plants and a rustic welcome sign.
Buffalo Check Plaid Pillow Covers
At $16.99, these 'buffalo check plaid' pillow covers are an absolute steal! With solid colors, thick, durable fabric, and true to size, these covers look like a complete pillow and are a perfect option for finding beautiful cheap covers to match the changing seasons. I love the beige and white covers for an everyday light vibe to match farmhouse decor, but the black and white and red and white are a stunning option for matching Christmas decor and placing on your porch chairs over the holidays.
Set of 3 Rustic Ceramic Distressed White Vases
These three petite rustic vases are a lovely little addition to a farmhouse window, bathroom, or kitchen. Not too big that they are imposing but not so small that they blend in, these vases look stunning filled with flowers (we love lavender and cotton, who doesn't?) or winter berries. Each vase comes with a discreet white protective bumper sticker on the bottom, which helps to protect any surfaces and comes at an affordable price of $24.97.
Conclusion
Everybody loves a bargain, and we think we've found some incredibly affordable items perfect for sprucing up a farmhouse style home! Have you seen anything you like? Let us know in the comments below!