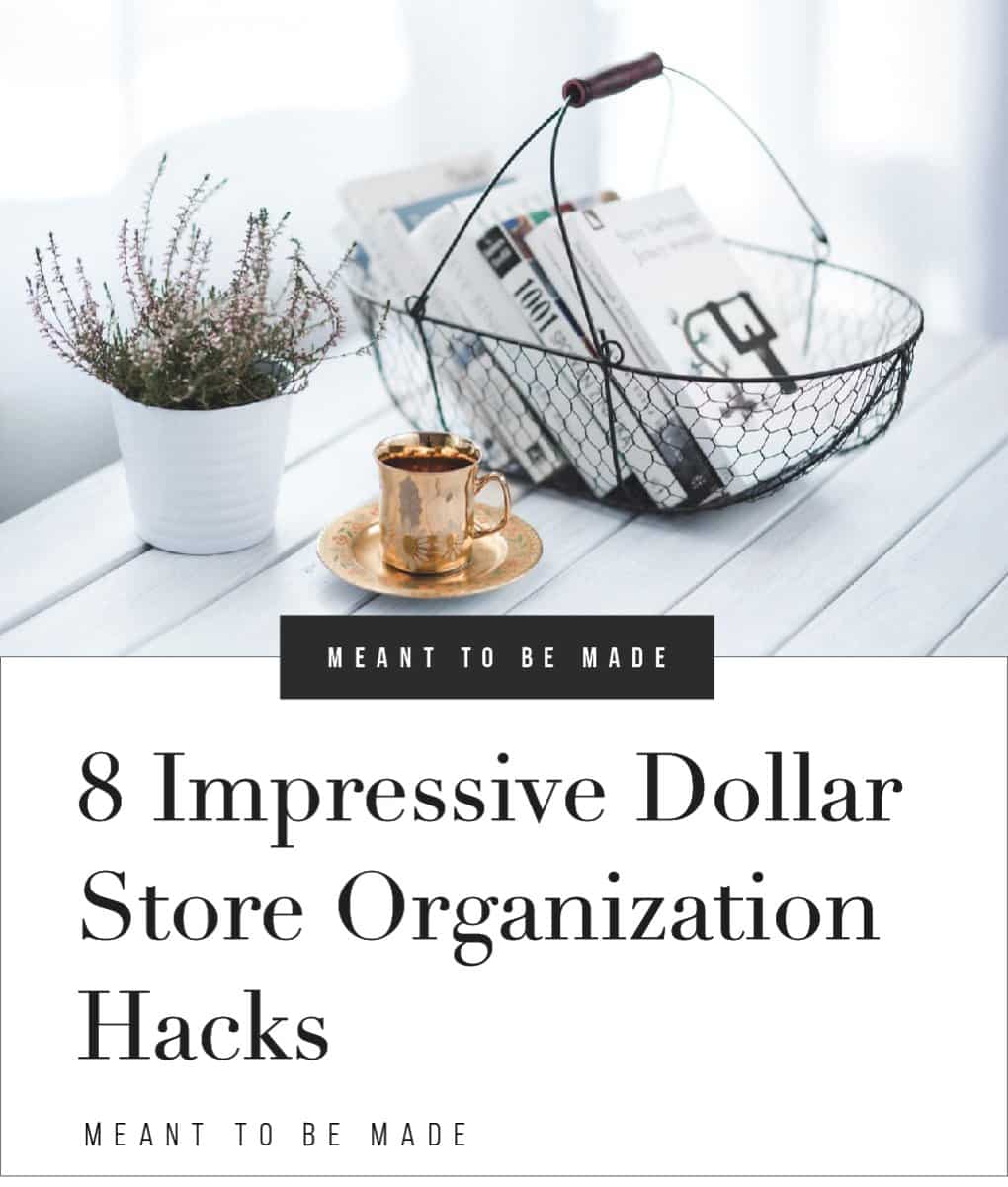 Cheap and effective dollar store hacks to help organize your home!
If you love the dollar store (who doesn't?), then these 8 dollar store organization hacks are right up your street!
From looking at these different hacks, it's surprising to know that you can create something so beautiful and practical at such a small cost.
Where Can I Find These Items?
You should be able to find these items at any dollar store, including the Dollar Tree. Items may vary store to store, but you can always check online and see what stock is available there.
Some of Our Favorite Dollar Store Organization Hacks
Turn a Shower Caddy Into a Mail Organizer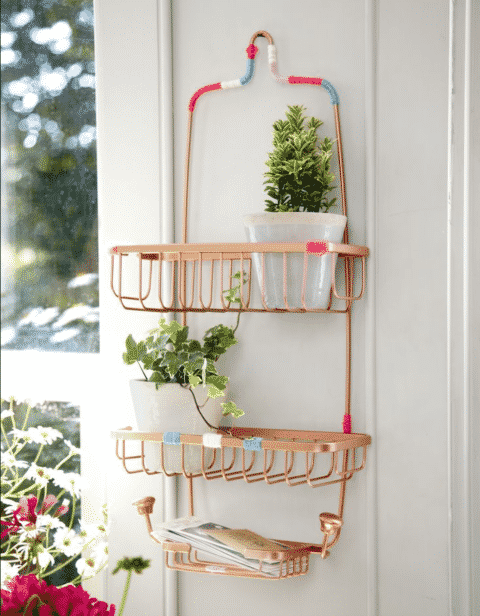 As found on Country Living
This simple dollar store hack is so simple and looks great! Turn a $1 shower caddy into a beautiful mail organizer with just a little bit of paint.
We think it looks great in gold, but you can paint this any color to match your style.
Create a Tiered Jewelry Stand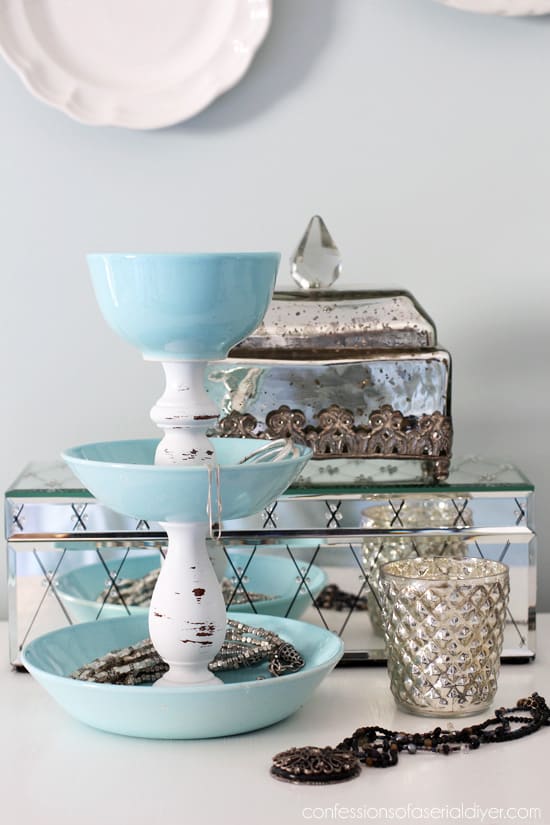 As found on Confessions of a Serial Diyer
This super cute jewelry stand is perfect for those of you who like to display your lovely jewelry on a budget
By simply using three dishes and dollar store candlestick holders, you can create this jewelry stand in as little as half an hour.
$1 Kitchen Wrap Holder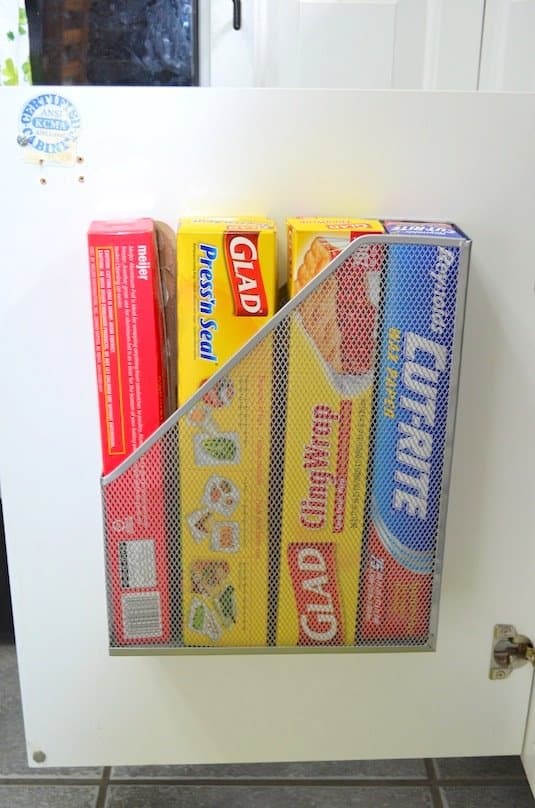 As found on Classy Clutter
I'm one of those people who store their kitchen wrap in a cupboard above my head, resulting in numerous head injuries over the years, and it's about time I put a stop to that.
You can easily secure your kitchen wrap to the inside of a cupboard door or wall using a $1 magazine rack!
Magnetic Cookie Sheet Organizer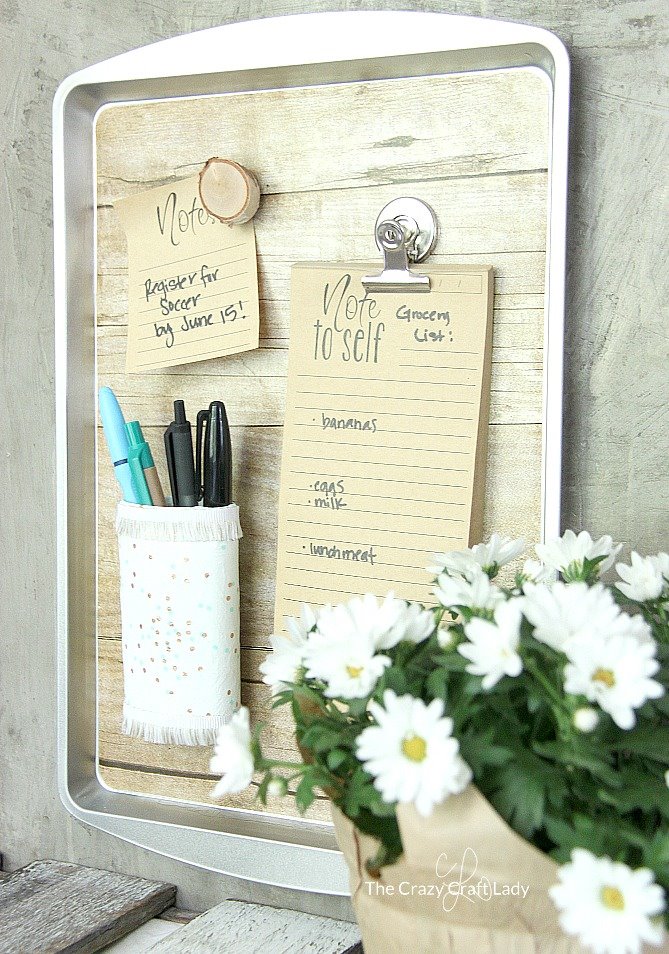 As found on The Crazy Craft Lady
Crazy Craft Lady has offered us two ways to use a magnetic cookie sheet to organize different products.
You can use this organizer to hold certain beauty products that you use daily or (our favorite) as a 'command center'.
We think using the cookie sheet to stick notes, reminders, and love letters to it is a great idea.
DIY Blanket Storage Rope Basket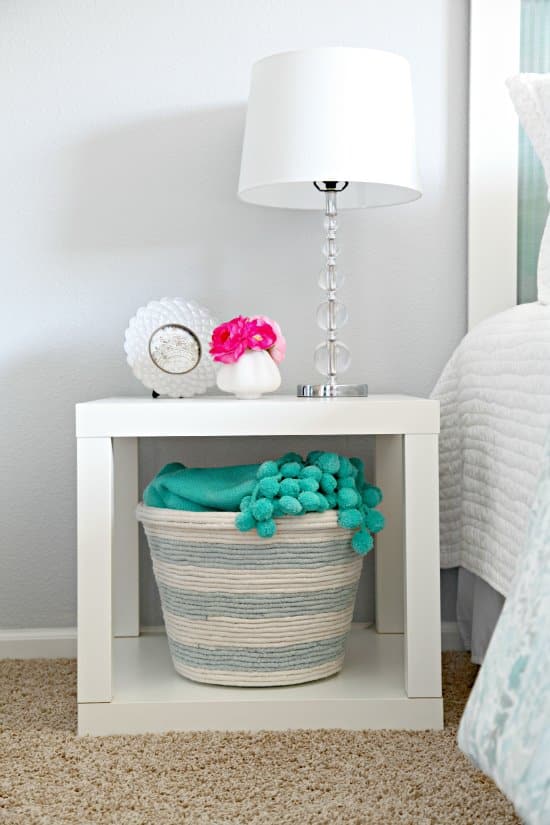 As found on I Heart Organizing
Wow, I love this rope basket! It's incredible to see Jen turn a dollar store basket into a gorgeous, colorful, and stylish rope basket that looks stunning and is also practical!
Jen uses her basket to store a beautiful pom-pom blanket in her guest bedroom, and it pulls the room together.
I think this basket would look lovely in a bathroom too, holding plush rolled-up towels.
File Sorter Washcloth Organizer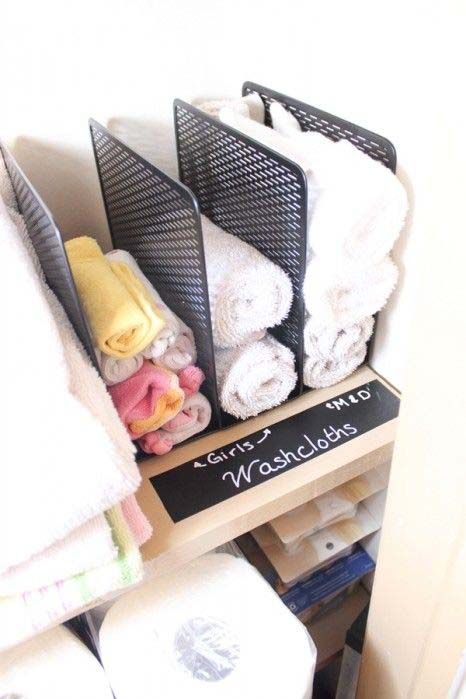 As found on House Beautiful
This is such an inventive way of using a typical piece of office equipment to organize items in your home. You can use a simple dollar store file sorter to divide and hold washcloths, and it looks so tidy!
DIY Mason Jar Organizer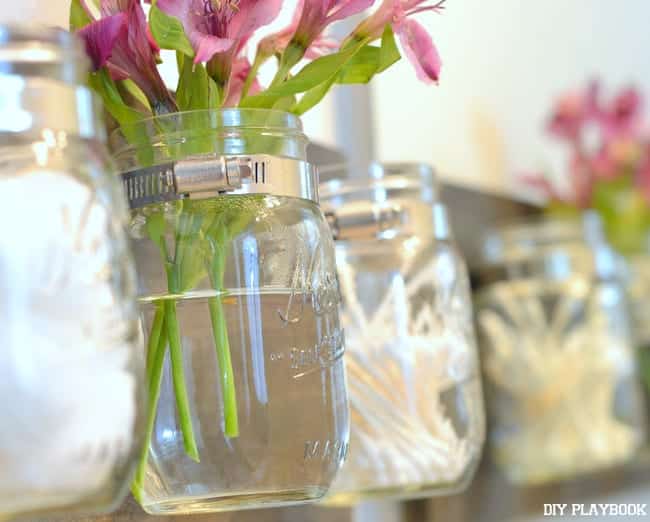 As found on The DIY Playbook
You can quickly source cheap mason jars for $1 and use command strips to stick them to your surface. Alternatively, if you want to create a more significant piece with a wooden backing, then this DIY is perfect.
Although the DIY itself requires a few tools and other bits and bobs, the outcome is really nice. However, as we said, if you want to keep it cheap and simple, then use mason jars and command strips.
Dollar Store Marble & Gold Milk Crate Hack
As found on Bargain Bethany (YouTube)
Here's an excellent video tutorial for those of you who enjoy marble and gold decor. This DIY works so well that it's hard to believe it has been created from a dollar store milk crate! Moreover, it looks more expensive than it costs to make!
Conclusion
To sum up, you don't need to splash out to create great organization hacks in your home. Similarly, everybody loves a cheap and easy hack, and the dollar store is the perfect place to start. Do you have a favorite dollar store hack to share? What's your favorite hack from this list?
We personally love the shower caddy mail organizer and the DIY rope basket and can't wait to try them out!