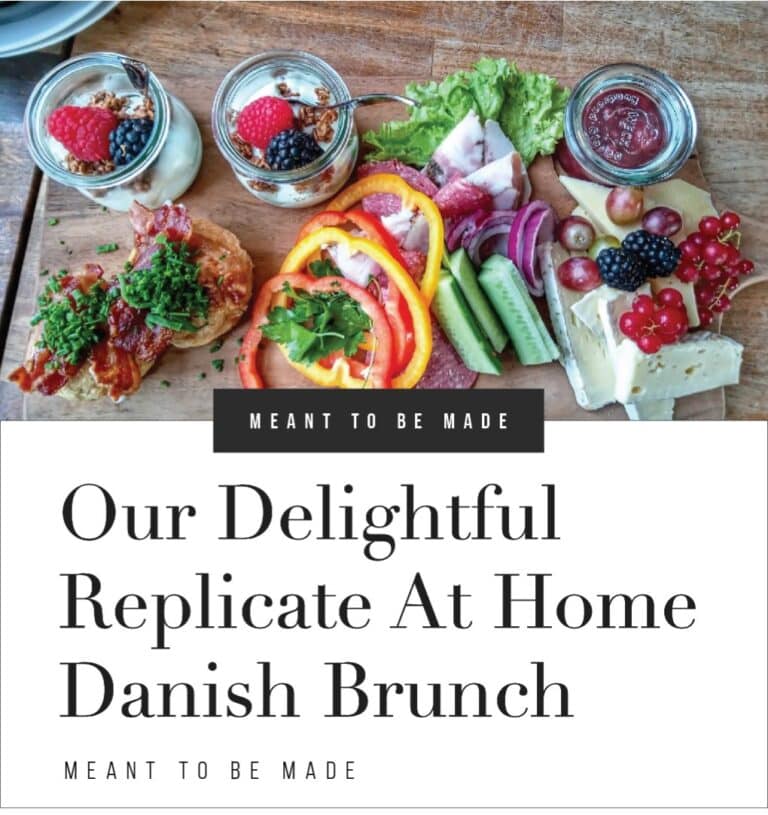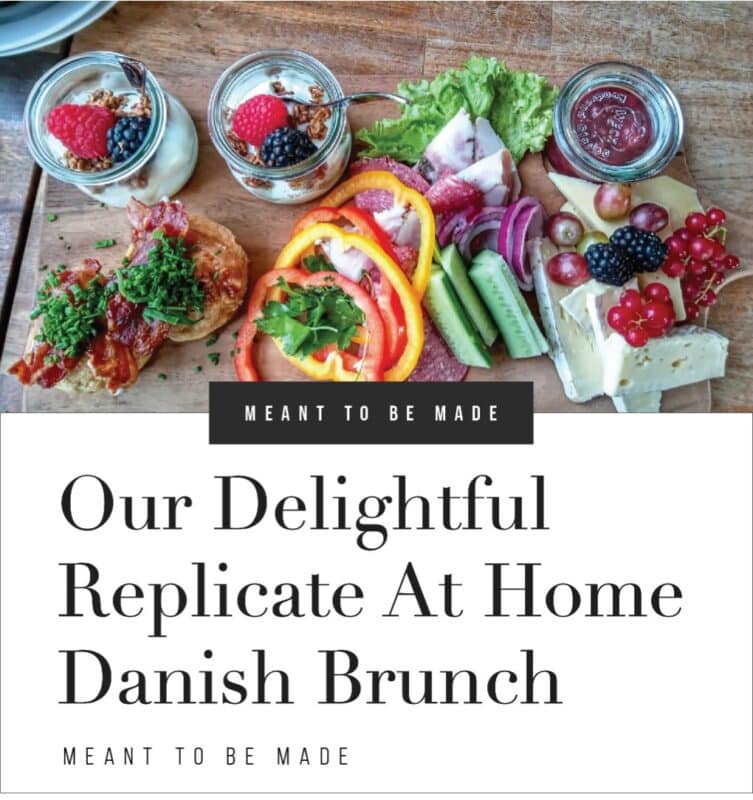 Try this easy to put together Scandinavian brunch!
When we were at the Copenhagen Zoo, we had a lovely brunch, which was just a selection of foods put together. We enjoyed being able to sit together as a family and help ourselves to what was on offer. So we have decided to do this now and then on a Sunday morning at home.
An important step here is prep. Make sure your table has the space to accommodate your food and guests and if you want, you can cut any vegetables and style the food board the night before, wrap with clingfilm and place in the fridge.
Method
Drinks
Keep it simple. It's still morning after all! We enjoy some fresh orange juice, a jug of iced water, and a coffee or tea to start the day off. Lay your table with small glasses for juice and water and make your hot drinks at the end, so they don't go cold.
The Board
A wooden serving board or cutting board is what we use to serve brunch on. The beauty of this board is that you can choose your favorite ingredients and make a brunch to suit you.
We used peppers and onion sliced into rings, cucumber sliced into sticks, some red berries, and some grapes to complement the meats and cheese. For the meat selection, we used salami, polish sausage, and honey smoked ham, and for the cheese, we used cheddar (my husband doesn't appreciate fancy cheese), Brie, and Gouda.
We also had a selection of bread on offer. We opted for honey-soaked seeded bloomer and traditional danish rye bread (although we don't quite have the taste buds for the rye yet).
Olive oil was also available for drizzling over your homemade Smørrebrød (Danish open-face sandwich).
The Sweet Touch
If you have any space after your Smørrebrød, we offer Greek yogurt or Quark topped honey and some berries. At the cafe, these came in little jars, but at home, we serve this in small wine glasses.
Optional Savoury Muffins
When we were in Copenhagen, we also had savory muffins; however, since being at home, we haven't recreated these as we know we will be too full. If you would like to make savory muffins for your brunch, you can check out this recipe. It's delicious!