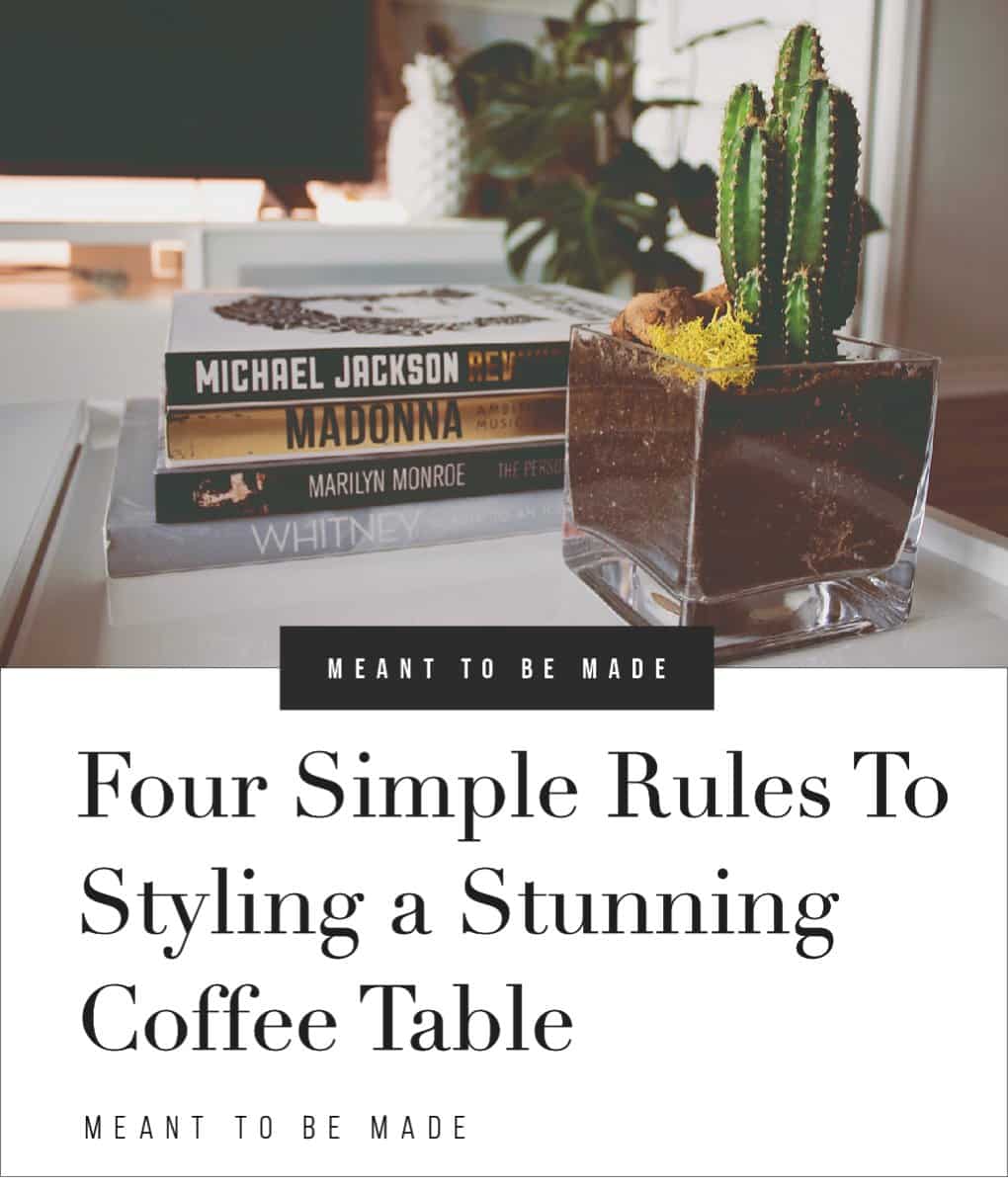 Spruce up your coffee table to give your living room a quick makeover!
Styling a coffee table sounds simple right? But getting the right amount of perfect on such a small piece of furniture is a lot trickier than it seems. Luckily, I've discovered a few tips to share. Following these four simple rules and with a bit of practice developing your design eye, you will easily have the best-styled coffee table this side of town!
Base
We see this everywhere. I'm talking about those simple but beautiful coffee table trays which neatly fit all of your select items and bring it all together. A coffee table tray is a perfect base for your table; however, if you don't fancy a tray, then a small stack of steady books can also work.
Plant or floral element
Natural elements have been a big feature of 2018 and have also followed forward for 2019. Adding a plant or flowers in a vase help to add color and height to your coffee table. Terrariums are also a good idea for adding smaller plant elements such as succulents to your table and also help to provide structure to your plants.
An accessory
Candles are the perfect accessory to complement any table decor. Try to consider the size, color, scent, and texture of the candle you wish to use when styling your table. Other items such as coasters, small decorative boxes, and diffusers can work well too.
Statement piece
Wrap everything up with a statement piece. The statement piece should be something that embodies your personality but is visually striking, as this is the focal point on your table. Consider statues, creative ornaments, or pieces with a playful side such as metallic or textured items.
Conclusion
There you have it. The four style rules to creating a standout coffee table, perfect for revamping your room or for simply sprucing up for guests.